Last week, I had a phone call from a friend who had recently visited Fishers Green Nature Reserve, part of the Lea Valley complex. A Bittern was showing right in front of the hide but this was late afternoon and directly into the sun. He wanted to visit again in the morning to see if he could improve on his images with the light from a better direction.
So last Thursday, 16th November, we motored down the M11 to see what we could find.
The facilities at Fishers Green are quite impressive. Reception manned by very helpful volunteers, a tower hide and a large viewing hide. Unfortunately, the hide faces South, not ideal for photography and the Bittern had not shown for a couple of days. Not a good atart.
While waiting, I could not resist a different shot of a drake Gadwall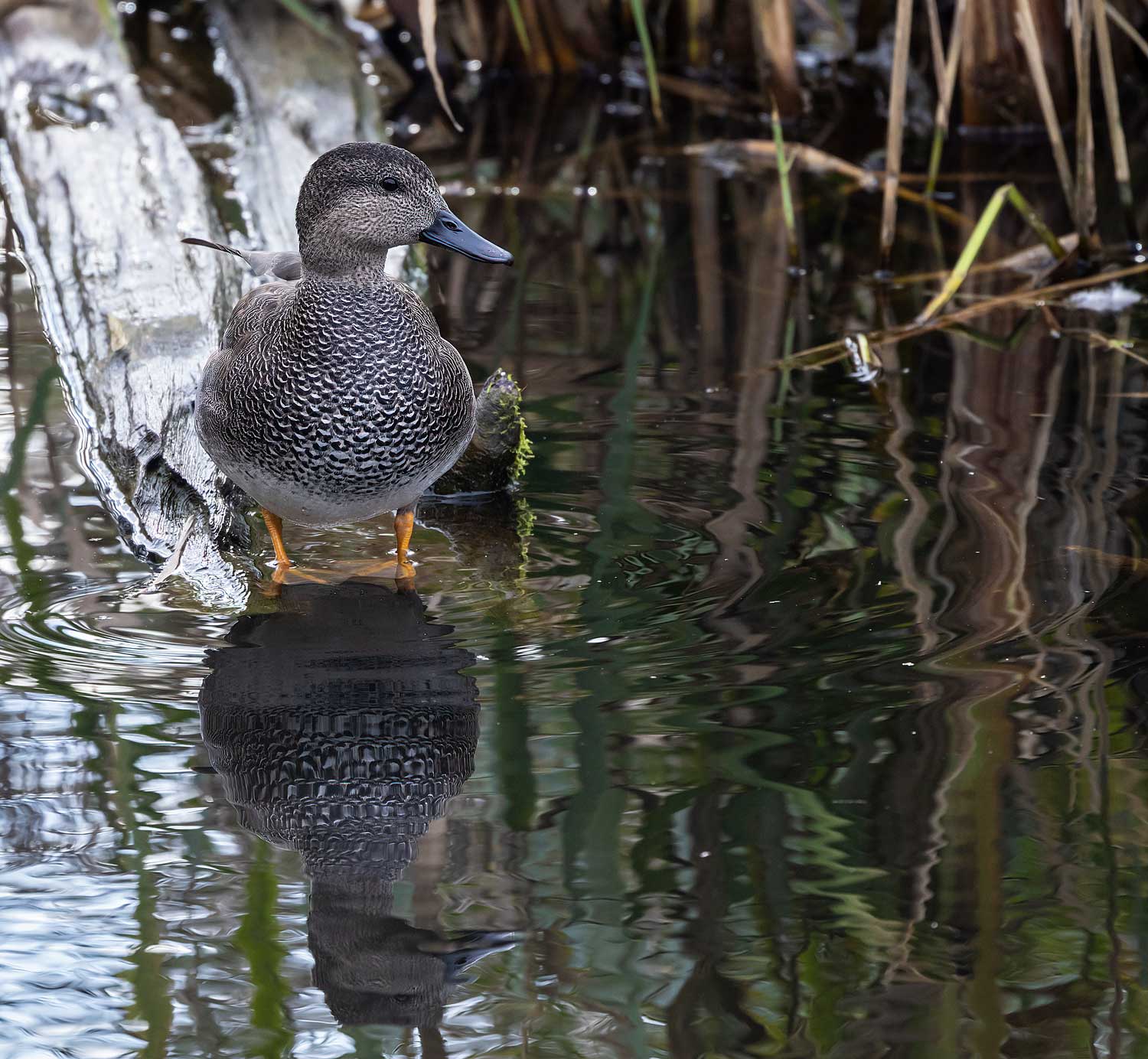 But the Bittern never did show.
However, in every cloud there is a silver lining, apparently. My friend went for a walk around the reserve and saw a distant pair of Ring-necked Parakeets. Considered pests in the parts of the south of the country, in Cambridgshire they are a rarity and I have never photographed one so this was very interesting.
Eventually, they came to the hide area and attacked the feeders. Not easy shots but these are the best of them.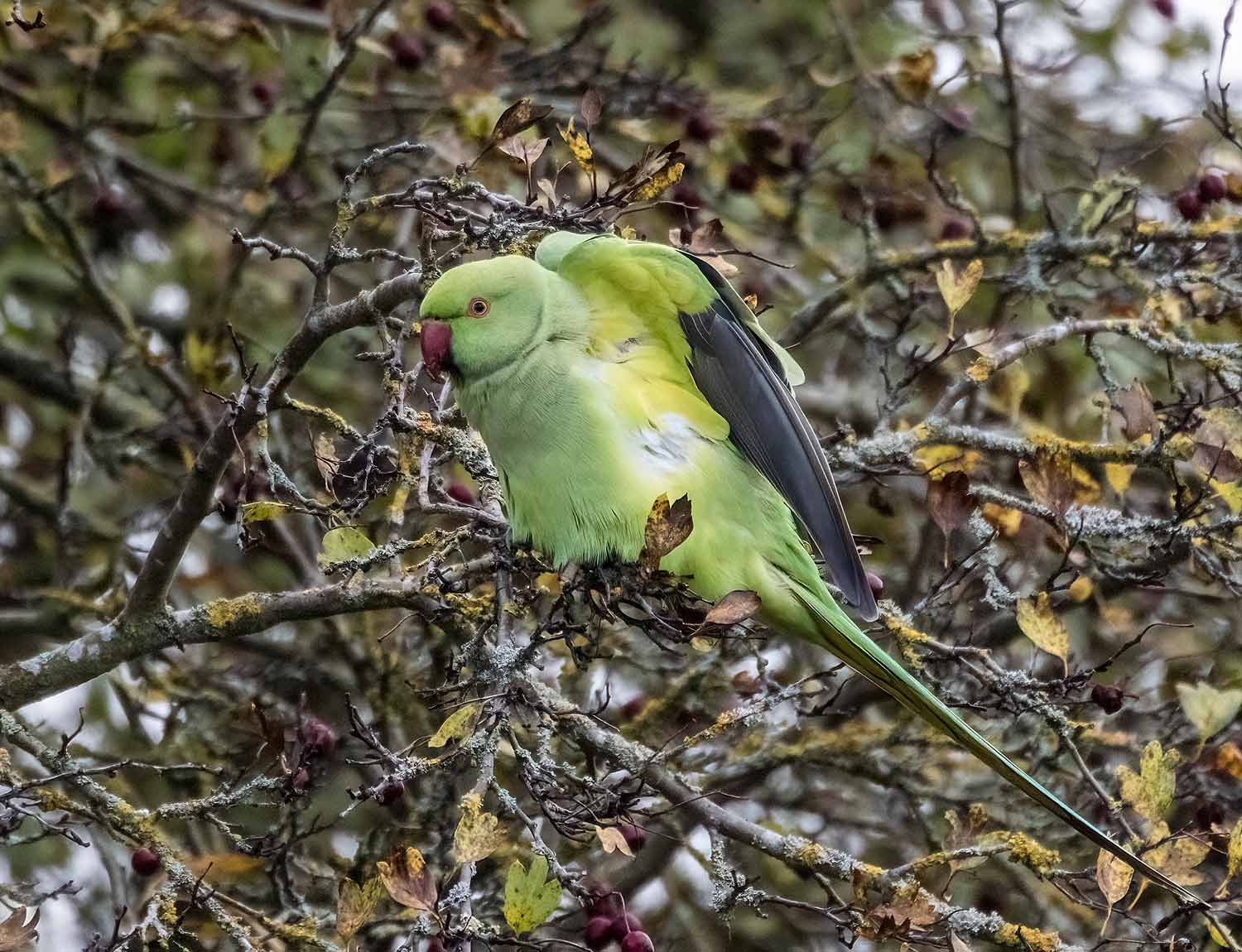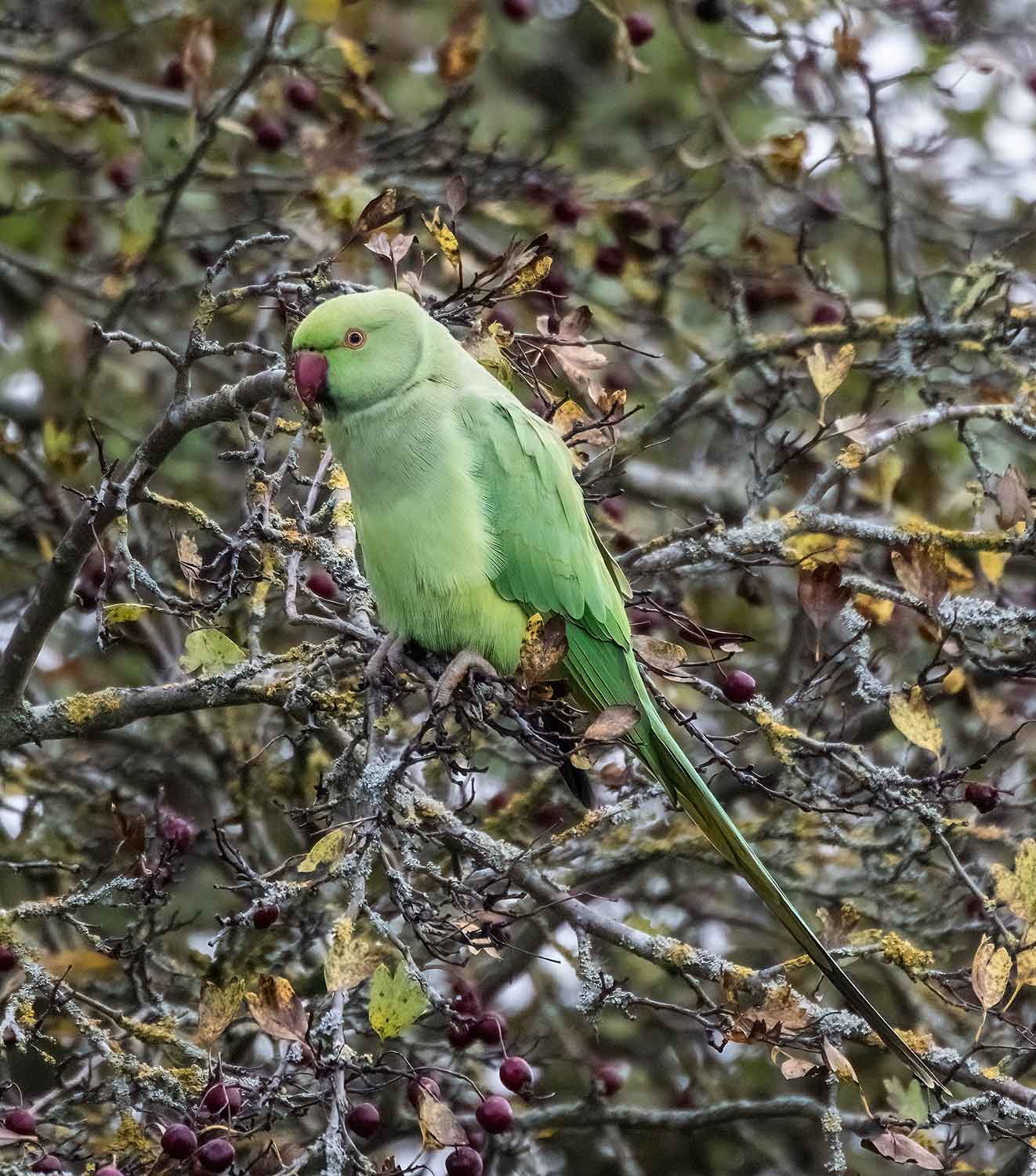 For some reason, this species is called Rose-ringed Parakeet abroad. Still, a new species for my website. I now have passable shots of 387 British and European species on it although I have another 20 pure record shots that are just not good enough to publish - target 400 on the website!!!!