We had booked a couple of places on the Steve Race Seabird Spectacular, an open boat with about a dozen passengers that left Bridlington Harbour around 10.00 am for a 6 hour round trip under Bempton cliffs and out into the North Sea. Weather good with the odd rain shower forecast that never materialised.
Never-the-less, the morning part of the trip was bright but overcast but the weather improved from around mid-day onwards so, while taking loads of photos in the morning, most of my keepers are from the afternoon.
First off though was a rather sickly looking Fulmar that followed the boat for a while although it did fly off eventually.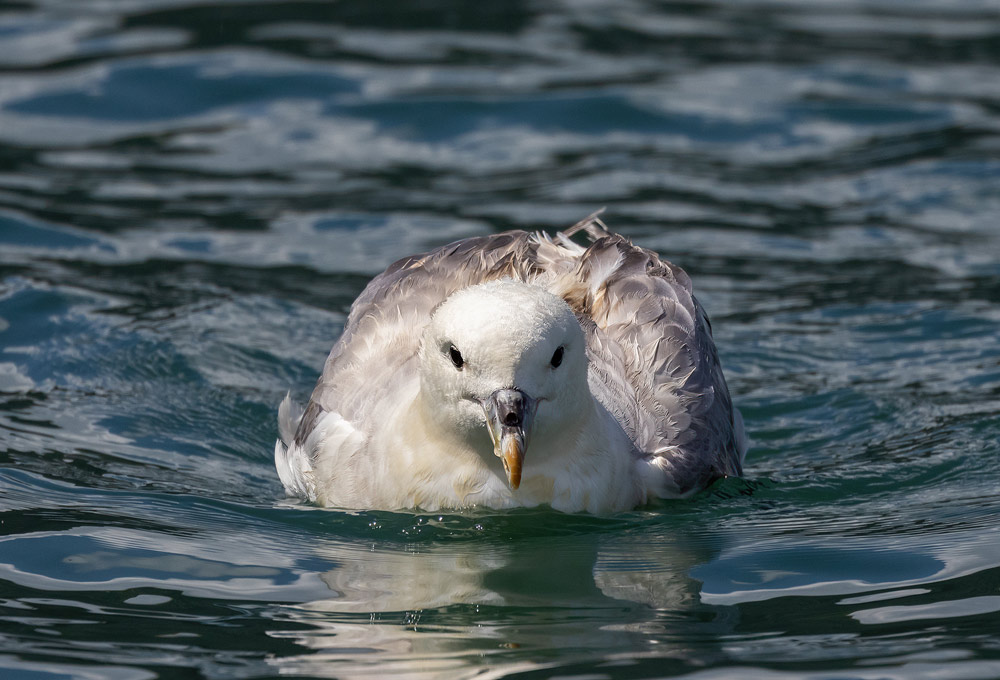 After a cruise under Bempton Cliffs, we headed out to sea for a mile or so and the feeding frenzy began, as fish was throw out into the water. First off was a few Herring Gulls vying for the food.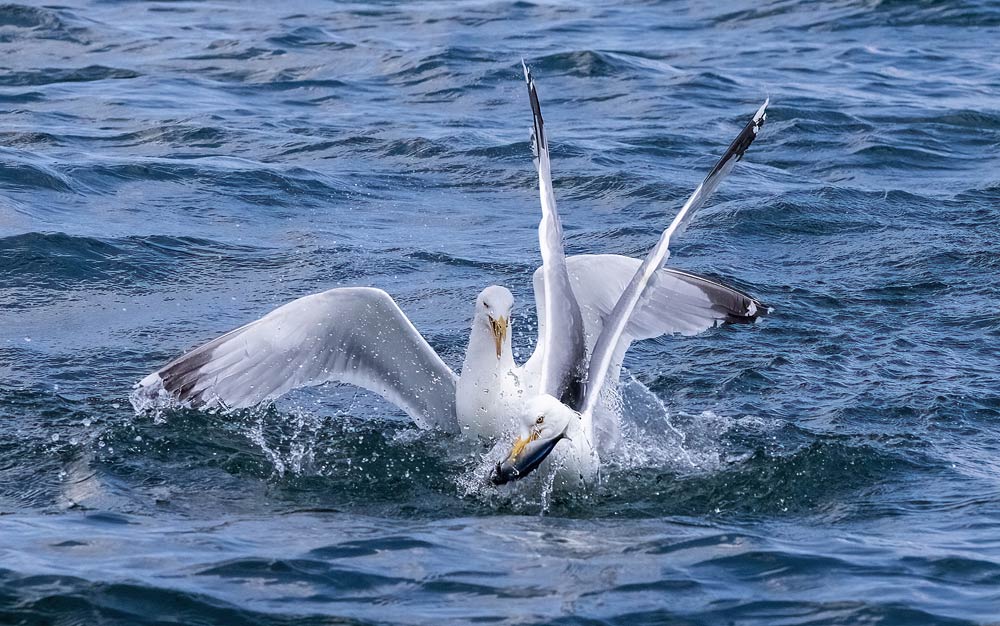 and then the Gannets started to arrive. First lesson 1 - the Gannets dive into the water and then catch the fish from below, surfacing with it. Not too difficult, photography wise - focus on the fish and wait for the action.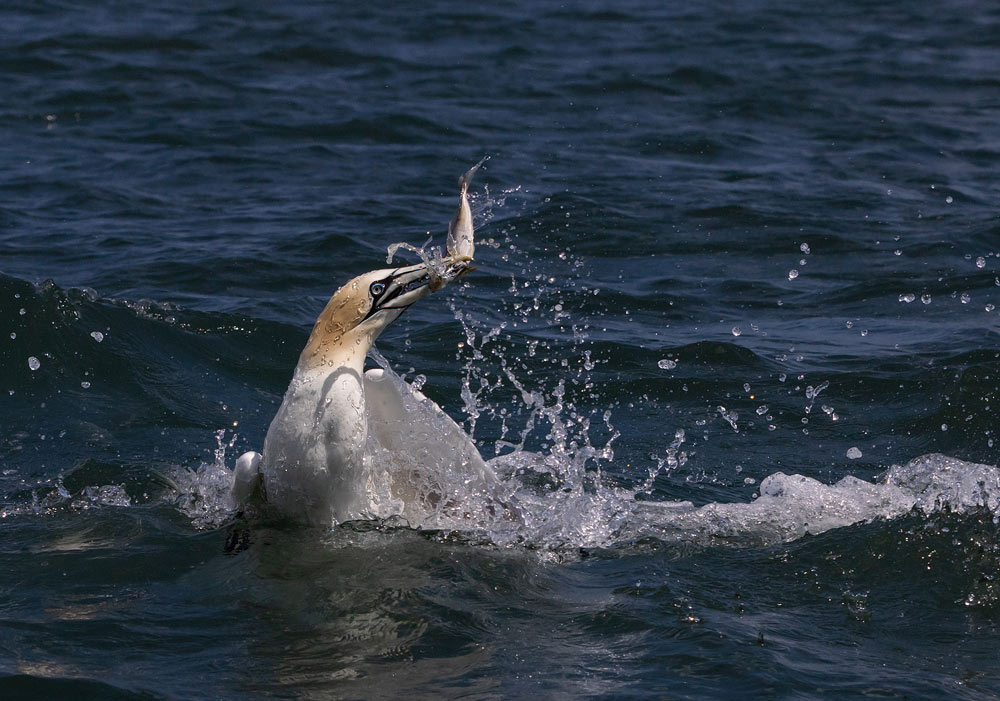 loads of fighting action to catch too.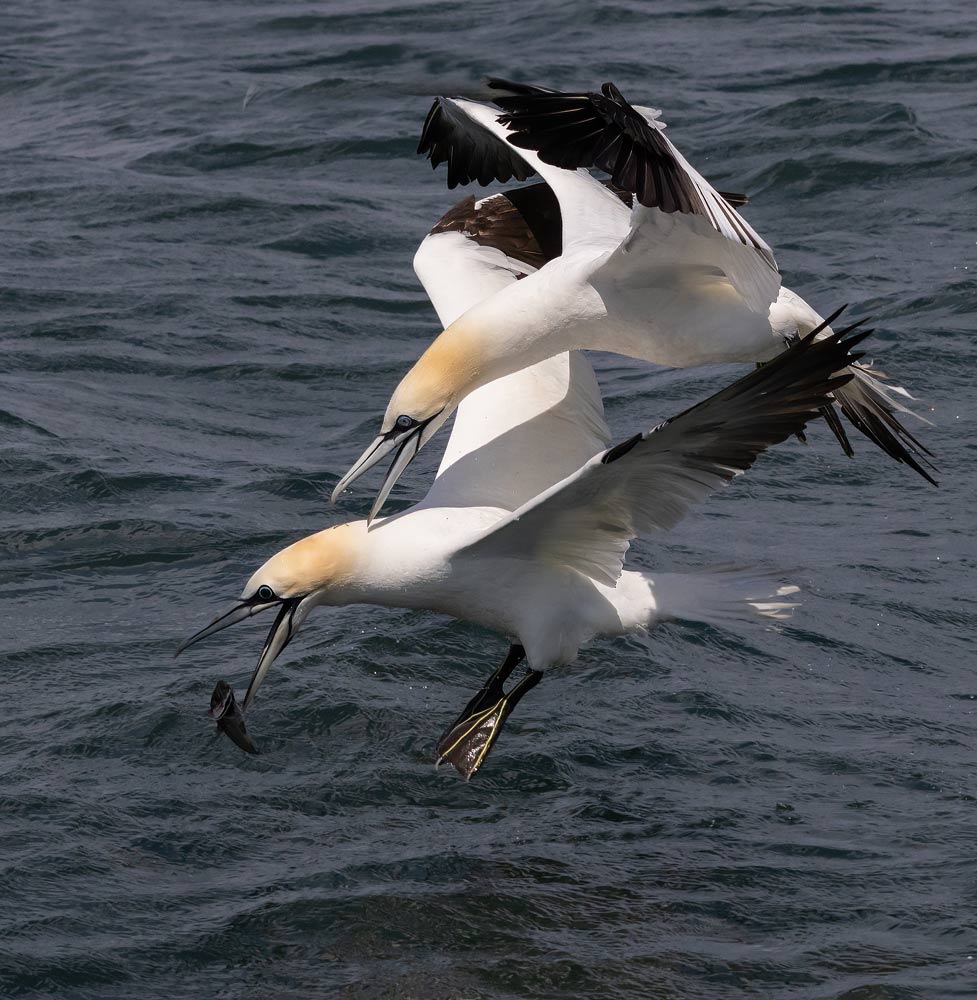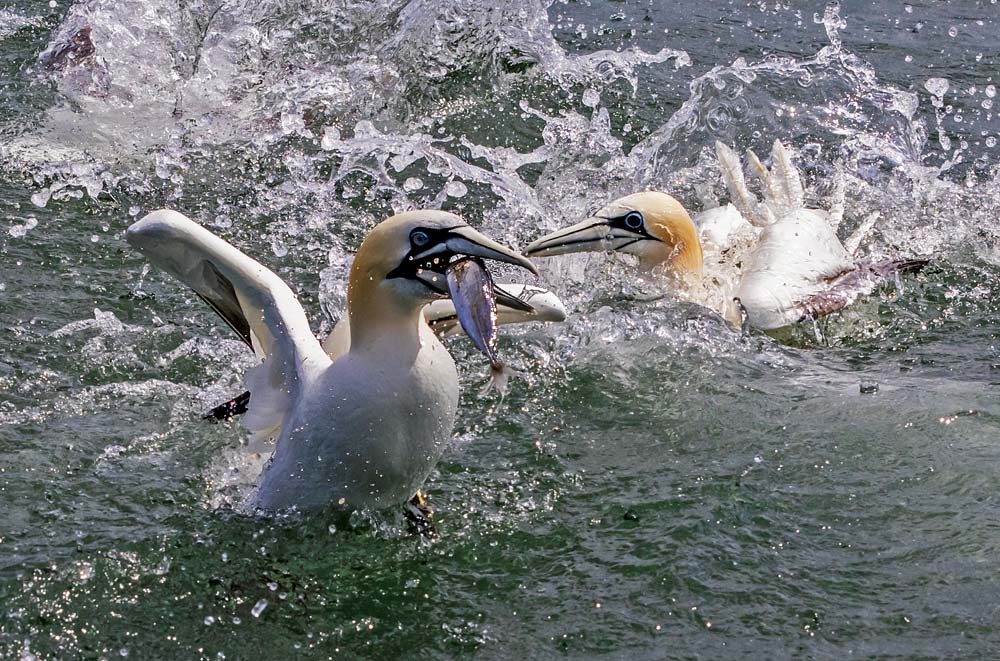 Note the black iris in the second bird here. That is evidence of recovery from bird flu apparently.
But the main aim was to catch the Gannets diving into the water at up to 60 mph. Lesson 2 - wide angle lens and watch them in the air until one starts to dive. The problem is that, with eye focus, the camera will focus on the wrong bird but, eventually, the system works.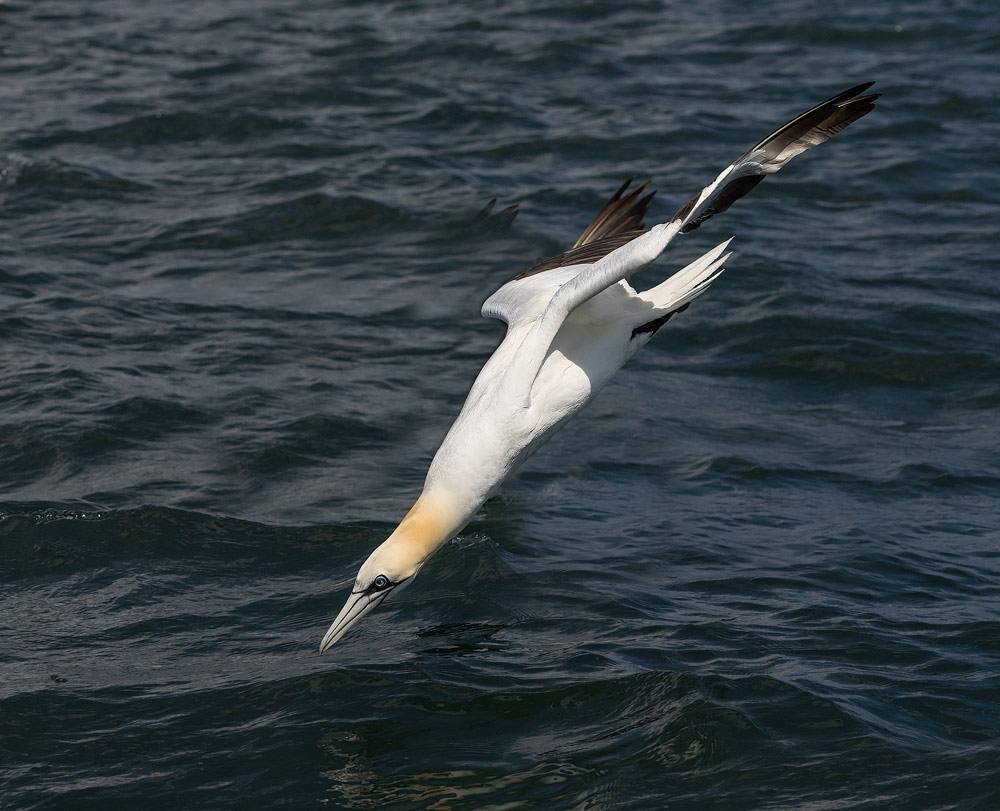 Most of the photos are from the second session in the afternoon, after that we sailed back to the cliffs where the usual sea birds from the cliffs were loafing around. Guillemot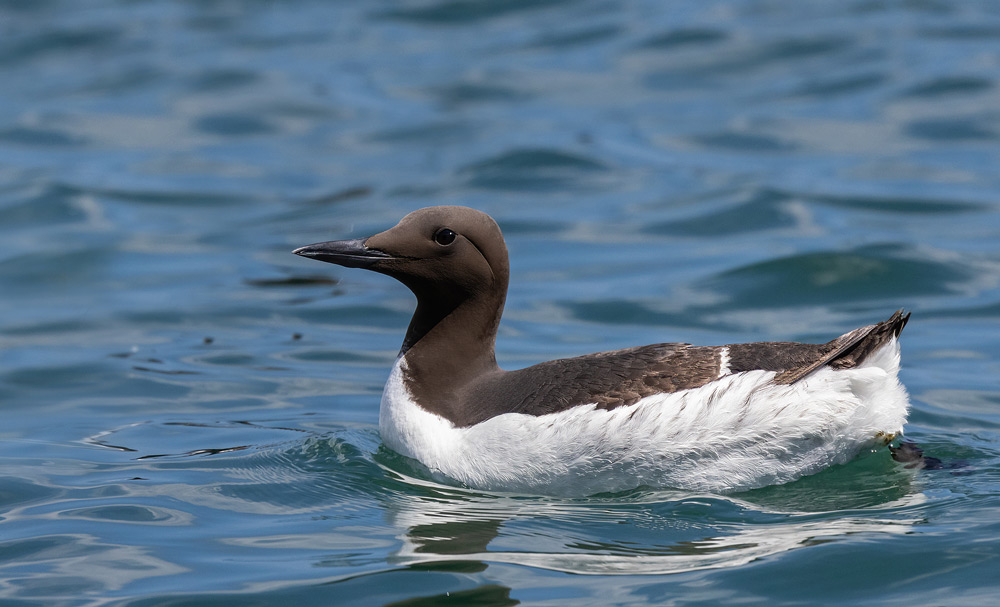 and even the less common bridled sub-species.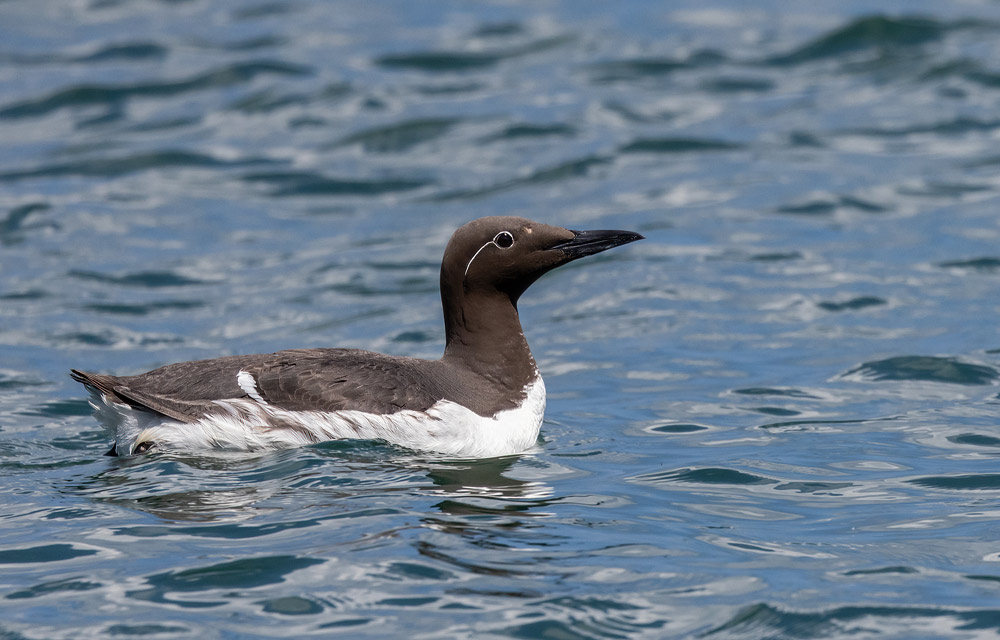 and Razorbill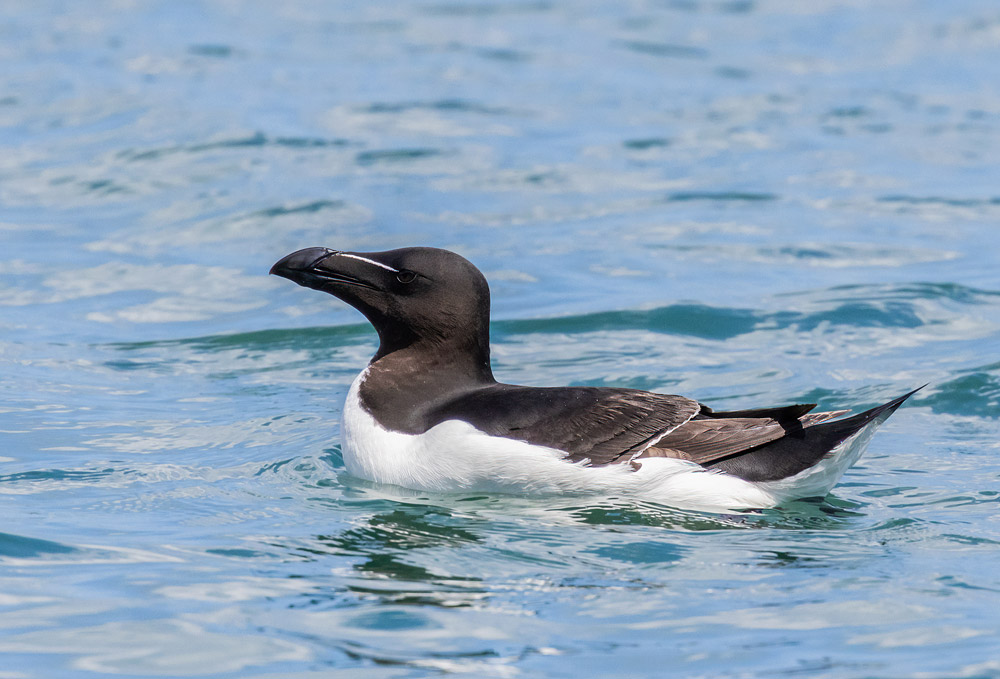 and the odd Puffin.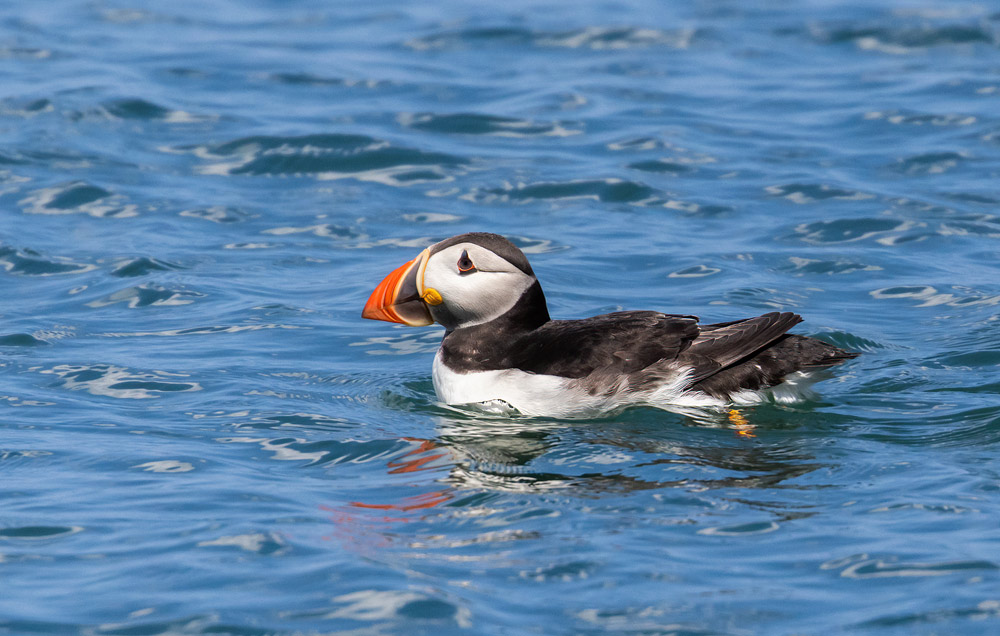 that is, until it decided to fly off. They are rather clownish, even when taking off.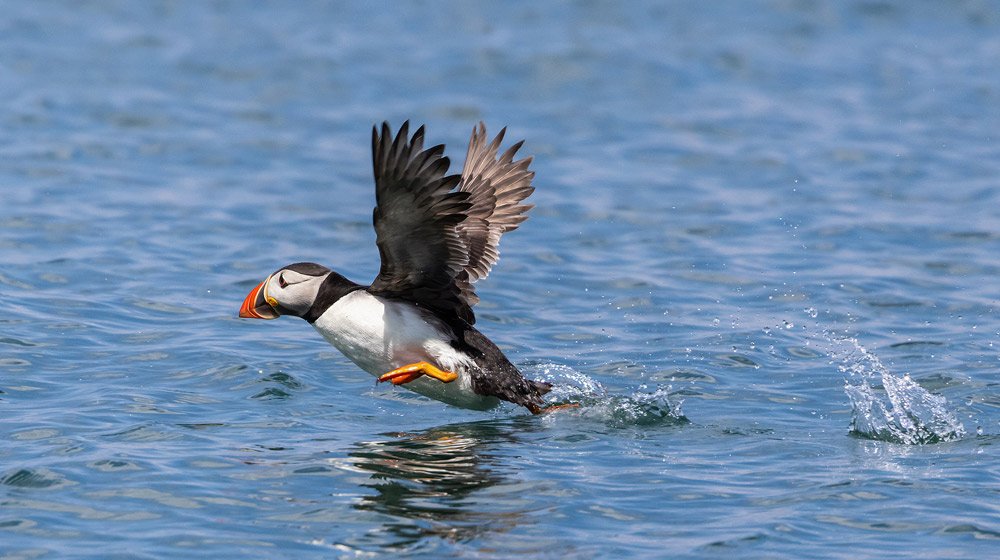 After the cruise, we called in at Flamborough Head for and hour or so but the only bird of any interest was a Meadow Pipit.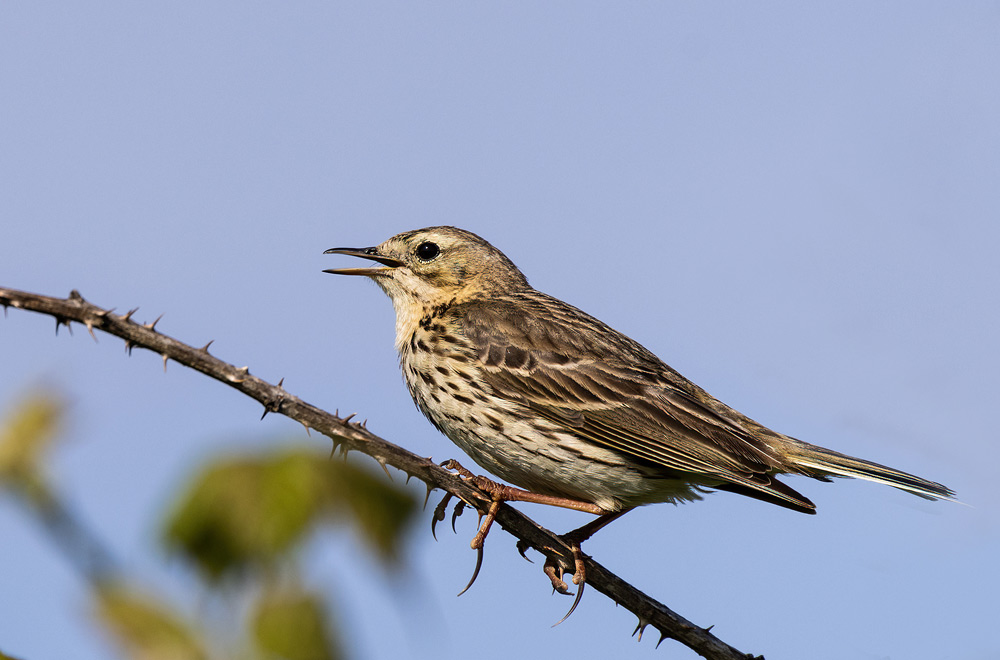 So with 3800 photos taken during the 6 hour trip, it has taken longer to sort and edit than the whole trip took. More photos in the Recent Additions section.