One quick trip was to Dernford Reservoir, just south of Cambridge as I had a couple of hours to spare. One of my bogy birds is Merlin - never photogrpahed one, and a couple had been reported there - well not while I was there, despite covering ground that I had never visited before. This time, the only interest was a feeding Little Egret - yes, another one.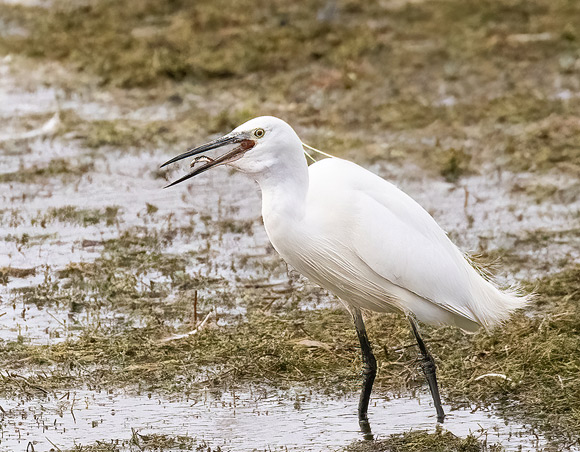 Anyway, back to Norfolk, starting off at Lady Anne Drive Holkham but nothing close enough to photograph so we went East to see if we could find the Red-breasted Goose around Brancaster and Cley - quick answer - no!!!
Spent some time on Cley beach photogrpahing the gulls - Common Gull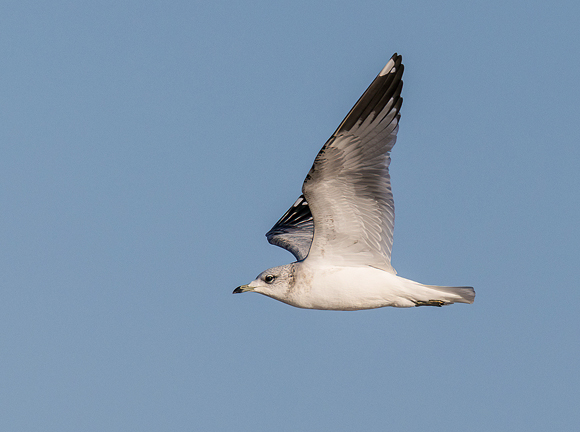 and Lesser Black-backed Gull among the usual more common gulls.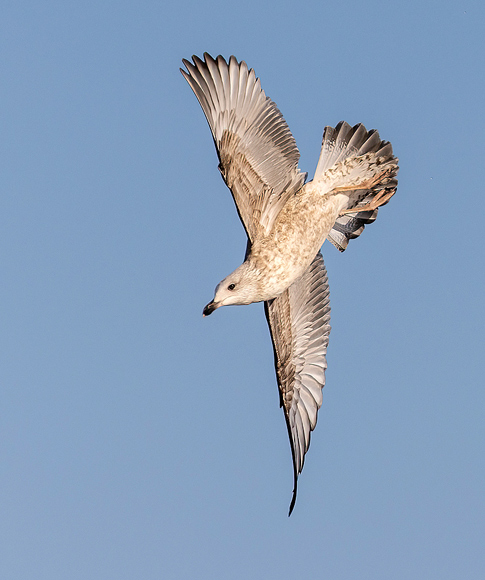 Nothing much further on at Salthouse - once my favourite and regular place to visit, so we turned round and headed back West.
Calling in at Morston Quay where I have often found an over-wintering Greenshank, I was not disappointed this time either.
Carrying on, just before Holkham, there was a decent sized flock of Pink-footed Geese relatively close to the road that was worth a shot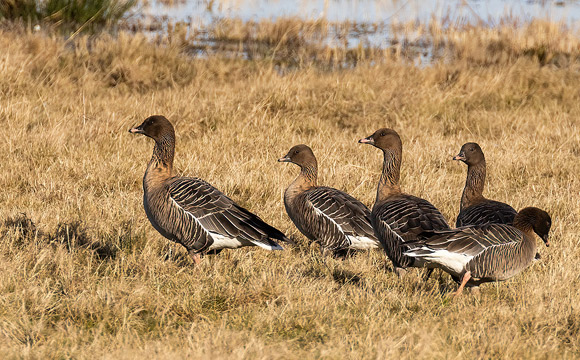 Passing by Lady Anne Drive (same result as before) we pulled in to see if any White-fronted Geese were visible in the adjacent field - yes but too distant - but a real surprise, within 25/30 feet of the car was a lone Pink-footed Goose, feeding and drinking and totally ignoring us - too good to miss.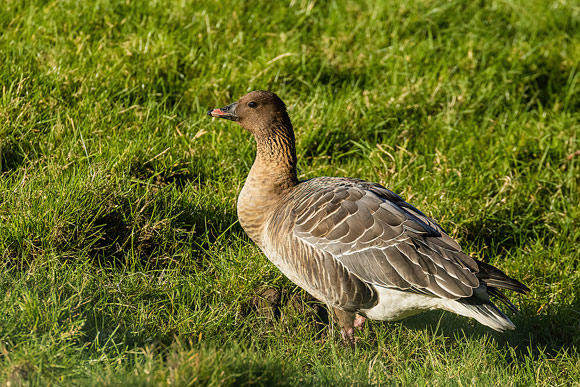 After that success, the next stop was the harbour at Burnham Overy Staithe. a Rock Pipit was on show - a long time since I had photographed one.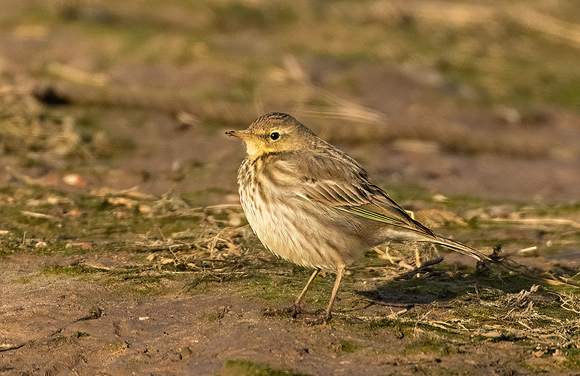 and a Herring Gull gave me a close-up show.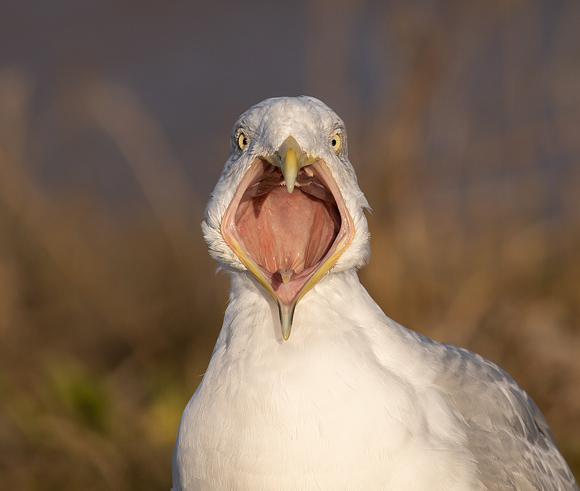 Then the real show started with hundreds of Pink-footed Geese flying over high to go to roost, presumably on the Wash. The moon was also showing - the aim to get the geese passing over the moon. After many duff shots, I finally achieved the image that I had envisaged with both the birds and moon in focus.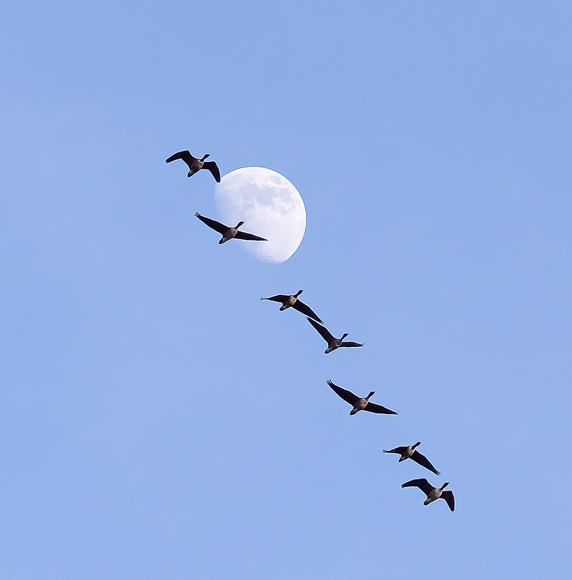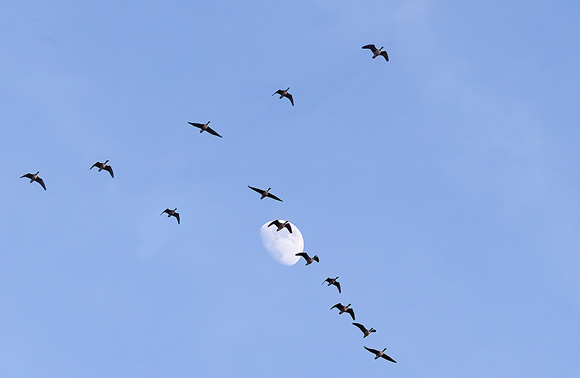 After that, the next call was to Brancaster Staithe harbour. Dusk was approaching but a pair of Redshank were preparing for mating by chasing each other around.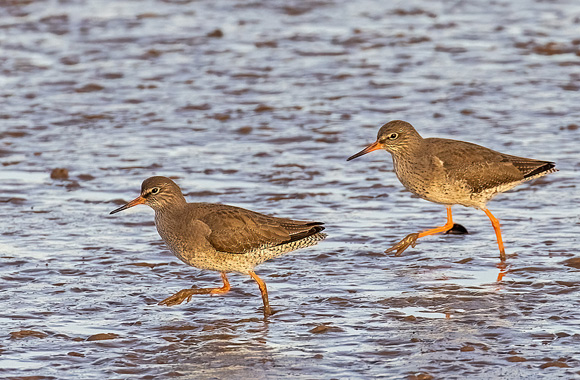 and the final surprise of the day, a Dunlin swimming across the inlet towards us - never knew that Dunlin could swim but this one definitely could.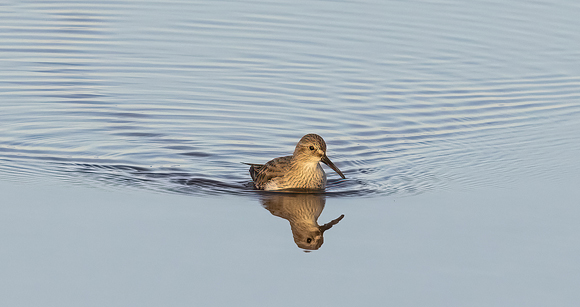 The net result of the day - useless morning but a good afternoon - swings and roundabouts!!!