High pressure for the week provided cold but sunny weather. I managed two trips out only.
First, with an afternoon to spare,I visited Dernford Reservoir, just south of Cambridge to see what was about - lovely blue sky and no wind - perfect - except for some of the reservoir remained frozen. The usual black-headed Gulls were around - couldn't resist a flight shot.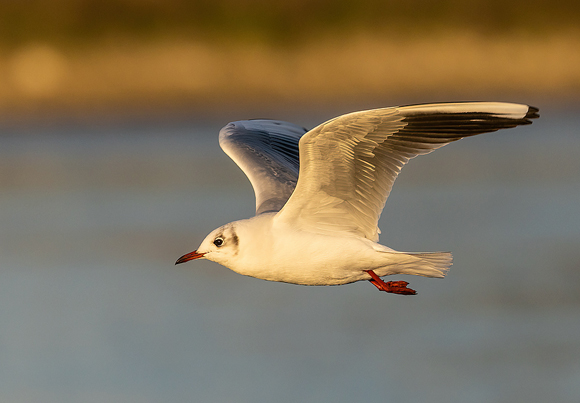 This pair of Gadwall made me smile - peace- perfect peace!!!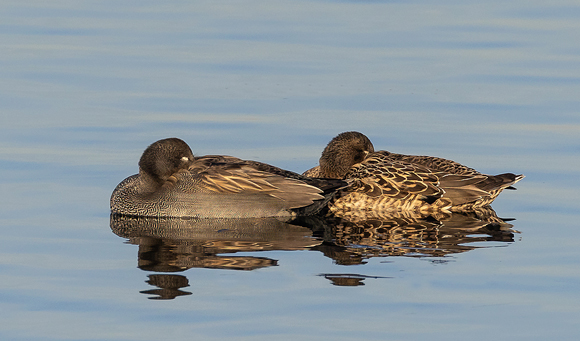 and finally a pair of Wigeon looking great in the sunshine.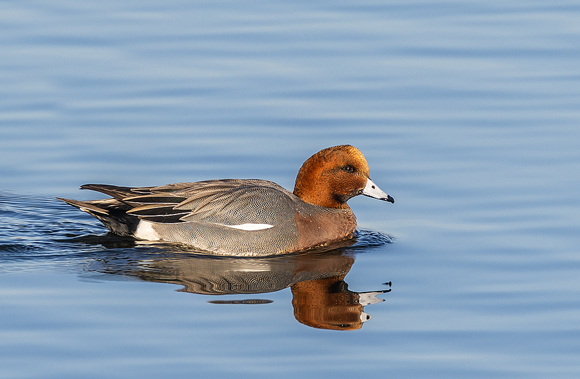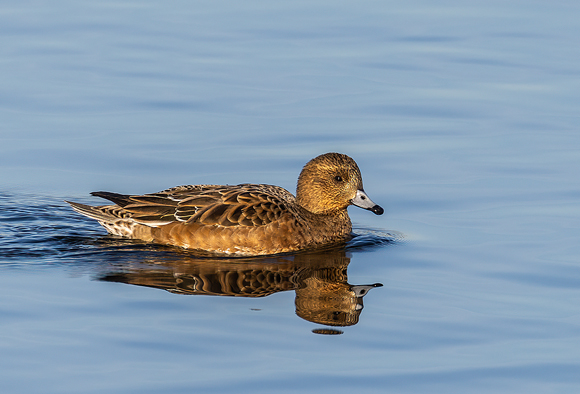 Monday 17th looked just as good- weather-wise so I went to north Norfolk to see what was about. The first surprise was Thornham harbour which has been closed for almost a year, apparently due to subsidence of the access road, but now open. Not much around except the usual Curlews.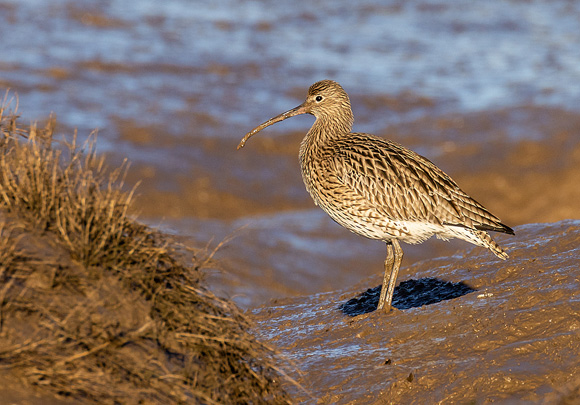 Then onto the harbour at Brancaster Staithe. The tide was out and few cars there and loads of birds around. Just what I needed to really test the Canon R5 with the 100-400 lens and converters. Herring Gulls, of course, but actually doing something interesting, bathing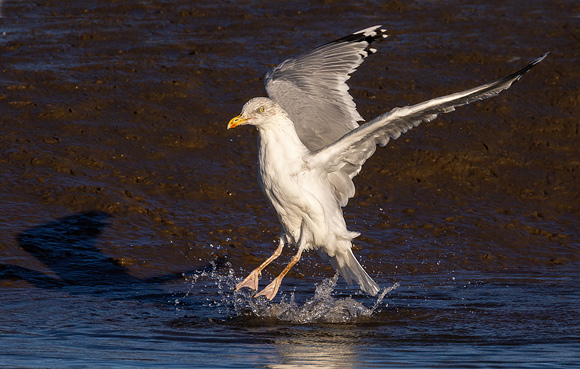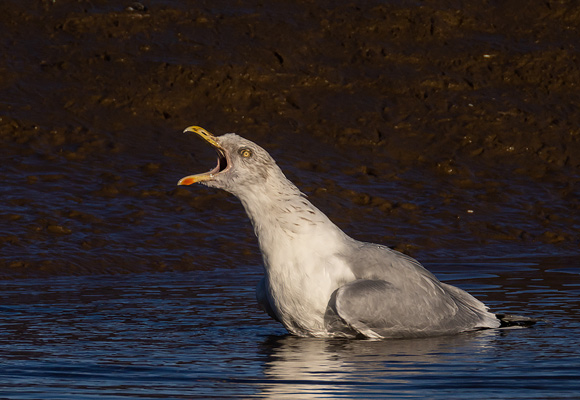 and feeding.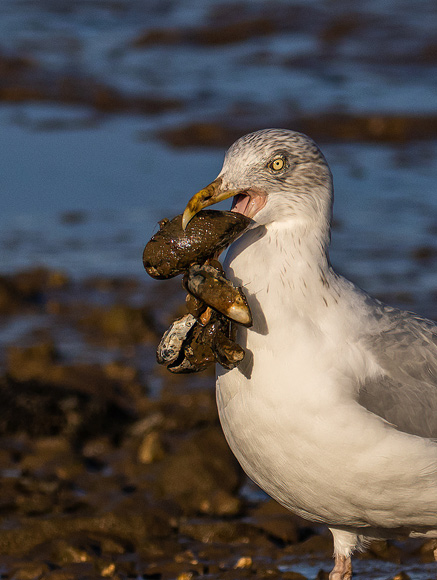 A Black-tailed Godwit decided to share a bath with a Redshank.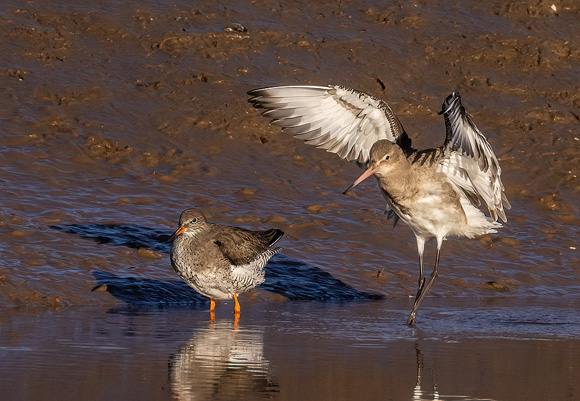 A Turnstone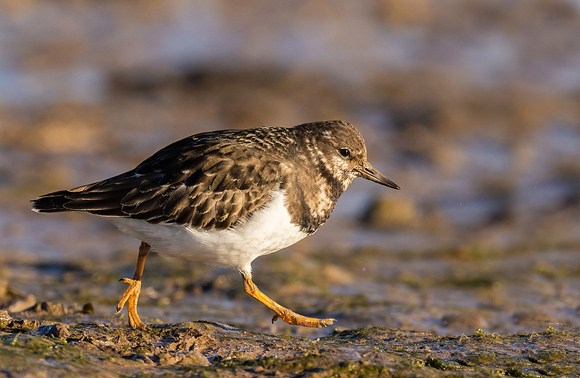 A rarer Grey Plover even came close.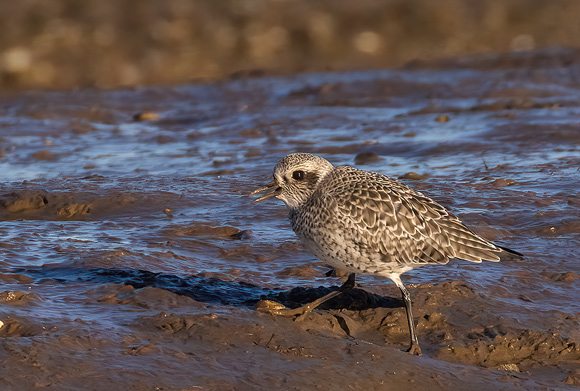 and even an Oystercatcher caught my eye.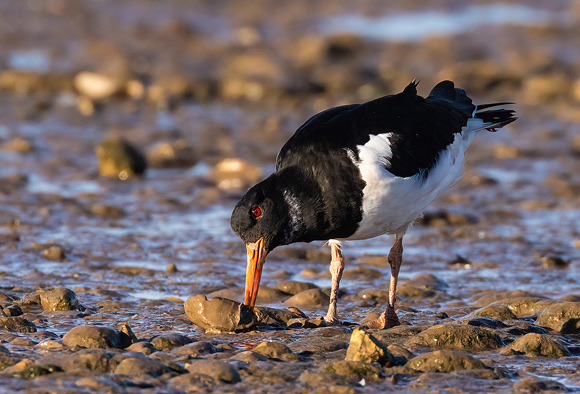 So the afternoon at RSPB Titchwell - never fails to disappoint and it didn't fail this time either. Water levels on the freshmarsh again too high for any waders close to the hides.
On the beach, a couple of Sanderlings were rushing around as they usually do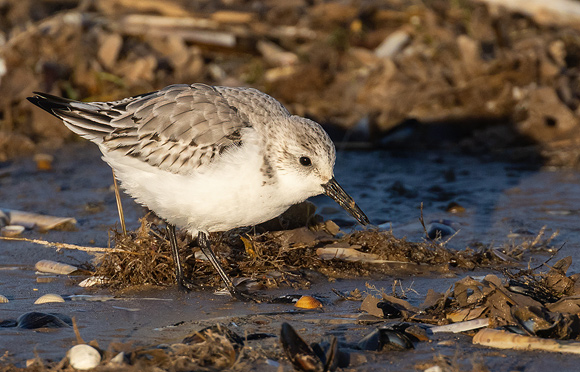 and on the salt marsh, a distant female Red-breasted Merganser.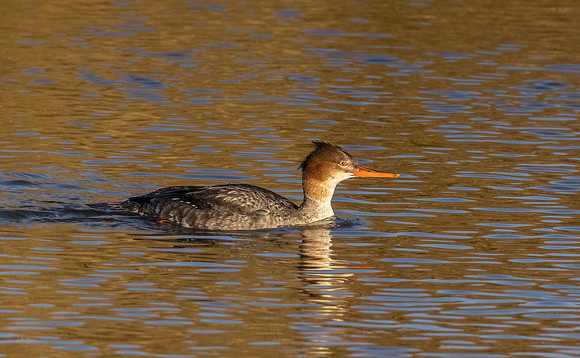 With the hides of no use, I sat on one of the seats overlooking the freshmarsh to see if anything happened. A Little Egret flew past in the evening sun - a strange pose but interesting.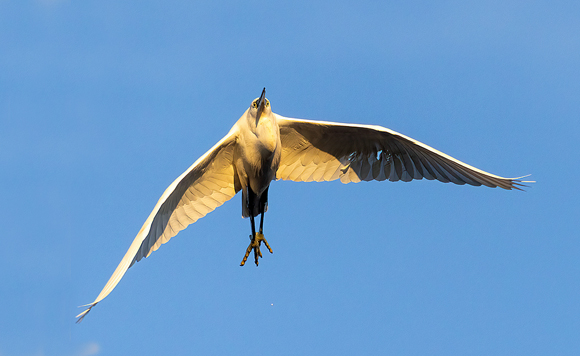 A Shoveler flew in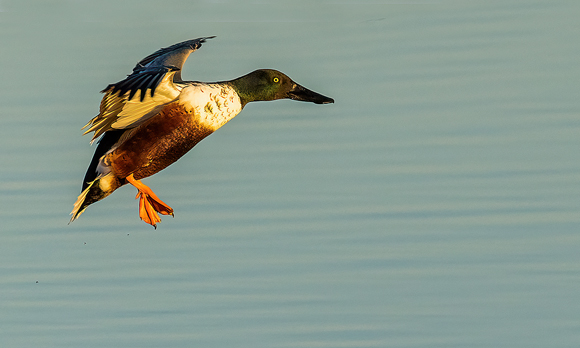 and then, as the sun was setting, a large flock of Golden Plover flew in to roost.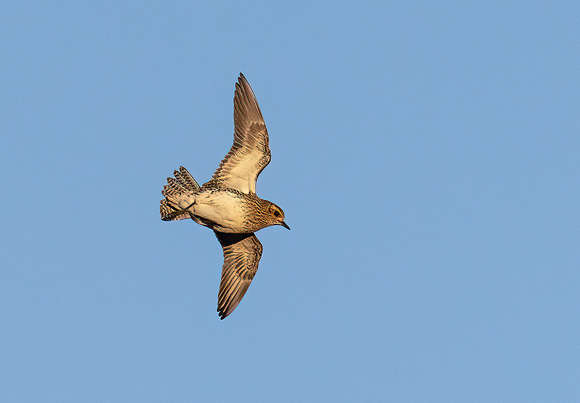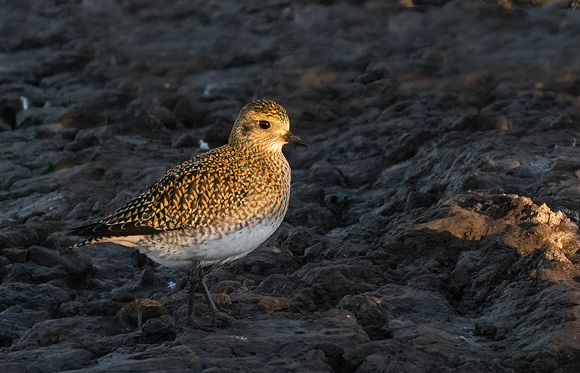 Overall, a great day for photographs, even though the subjects were common birds.