So what has the beginning of 2022 brought to the birding table? If I am honest, not much so far.
4th January. A Yellow-browed Warbler had been found by our Count Recorder, Jon Heath so I decided to go to nearby Milton Country Park to see if I could find it. It has been a long time since I last went there, despite it being local to me - too many dogwalkers and the resulting dog crap put me off. This time, however, it was much cleaner.
So I found where the bird was and, with the help of a few others, ( my hearing is just not good enough these days to hear the high-pitched call) saw it but it never settled to get a photo - failure!!!
So I drove up the A10 to Cambridge Research Park to see what Gulls would come in for their evening bathing. Not much of interest. A lesser Black-backed Gull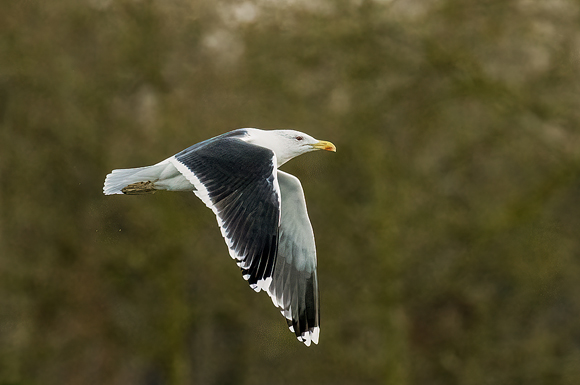 and a landing Herring Gull
That was it. Not much to show for the effort.
5th January. The Welney website said that the A1101 wasa flooded at the washes crossover so I drove there. High water levels on the washes can force small animals and birds onto the road side, attracting raptors, and little traffic to worry about - except the road was not closed and the Welney WWT car park was almost full.
I found a Stonechat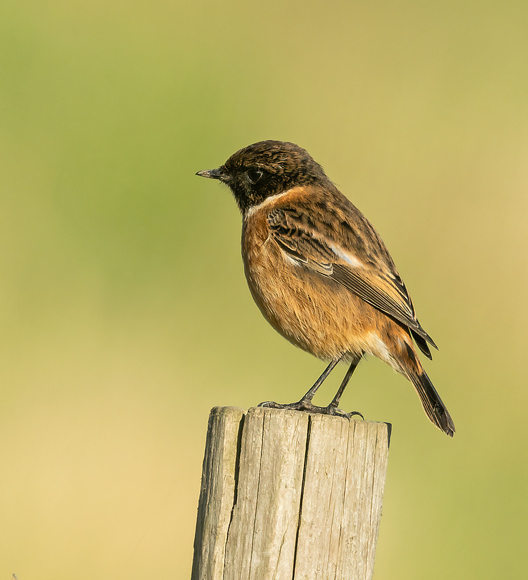 and on the way home tried photographing some Lapwings feeding in a field.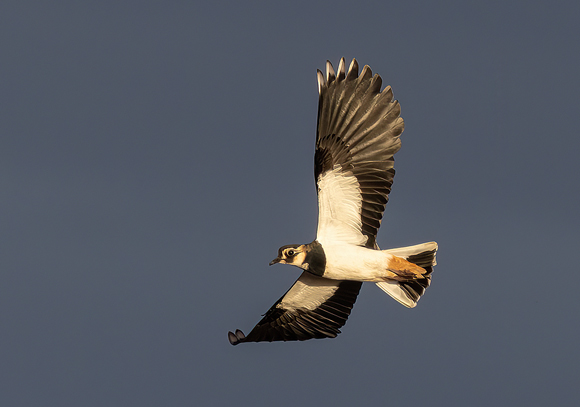 And that was it - another disappointing day.
12th January - Another try at the Yellow-browed Warbler, this time with more success.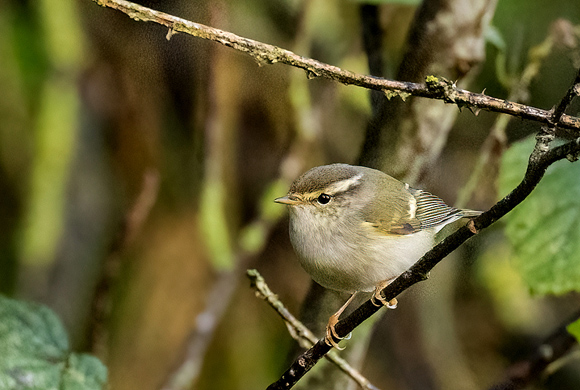 But not much else around so I drove to Fowlmere RSPB - not much there either so it was a case of using the imagination to get something worth keeping. By then, the late afternoon sun was providing golden light on the reeds around the scrape but Shoveler and Gadwall were all that was there.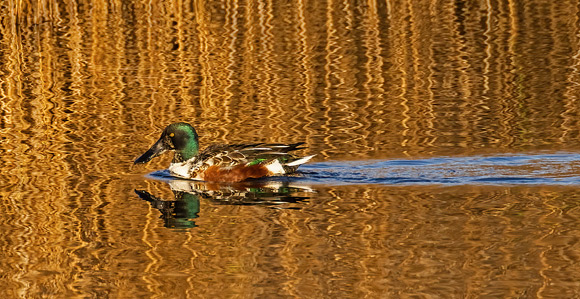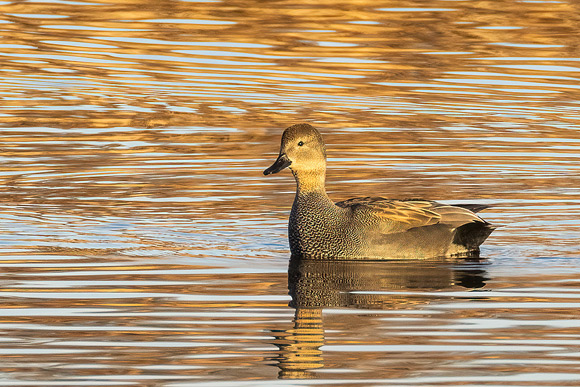 Something unusual but not really a successful day - again.
Still, I am impressed with the performance of the Canon R5, this time with the EF100-400 lens and 1.4 and 2x converters, hand held. Topaz DeNoise AI and Topaz Sharpening AI really make a high ISO and highly cropped image quite acceptable and it is certainly far more enjoyable getting around without a heavy 500 lens and tripod. But I am still very reluctant to sell them as 95% of my photos during the last 10 or so years have been taken with them - like very old friends.