Luck has definitely not been on my side for photography recently. Whenever there has been a decent days weather, I have been otherwise engaged - must get my priorities sorted out.
Anyway, I had a few hours spare last Thursday, 2nd December so I decided to revisit Welney WWT to try out some new settings on the R5. While I did not expect any photos of earth-shattering excitement, I knew that there would be birds there able to be photographed.
Several things have happened since my last update which was nearly a month ago. Firstly, I have had an update to Lightroom which now claims to be colour supported by Canon. Secondly. I took a deal from Topaz to get three of their software bundles at a Black Friday price which as the same price as just one previously - Topaz Denoise, Topaz Sharpening and Topax Gigapixel, all successfully plugged in to Lightroom amd Elements which are my preferred editing programmes. All I needed was some photos to try it out with the revised camera settings.
So here we go. The usual Pochard were in evidence.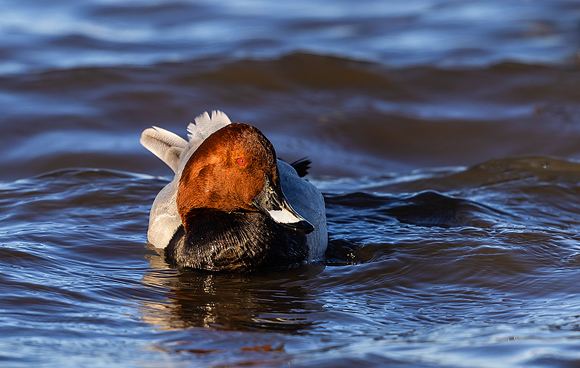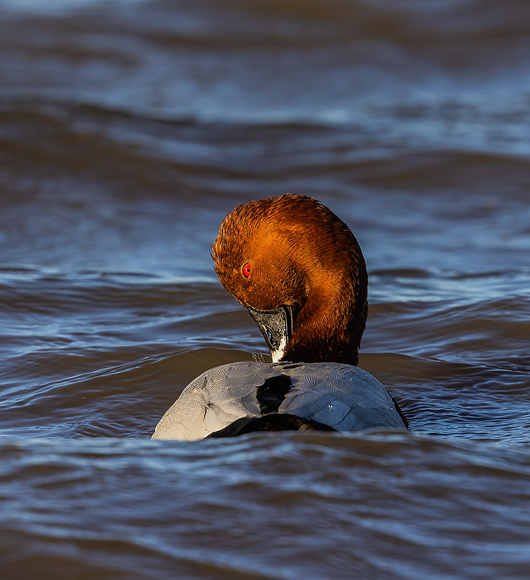 A few pairs of Shovellers were circling around each other. At first I thought this was a mating ritual but in the end decided that they working together to stir up the underwater mud for food.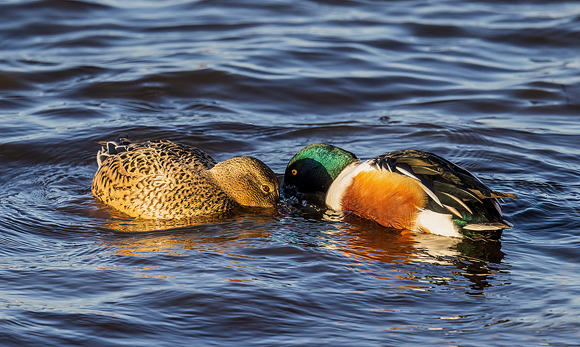 Whooper Swans were also in evidence but I already have loads of photos from previous visits but was tempted by a pair fighting on the far side of the scrape.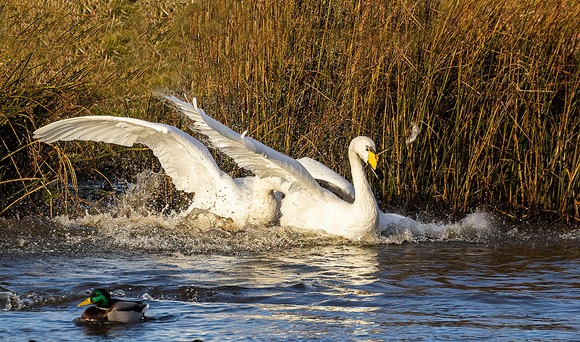 The flock of Wigeon were frequently disturbed to take flight although I never saw a raptor causing the disturbance.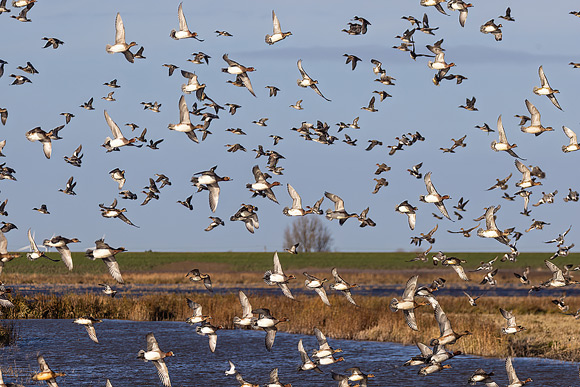 and finally, two Mallard drakes decided to take a dislike to each other.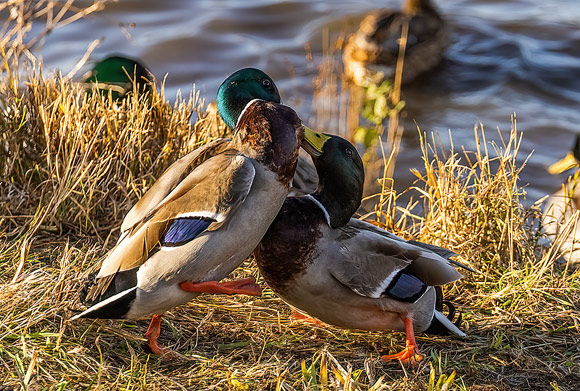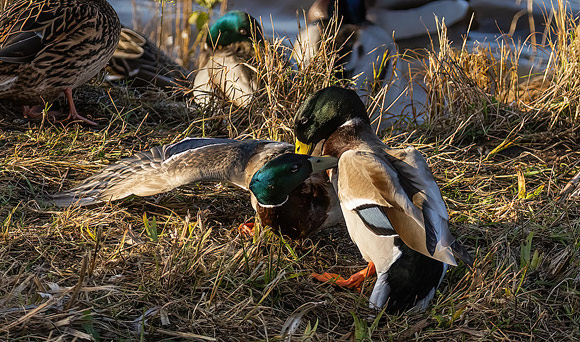 With the light disappearing, I left the reserve and drove north for a couple of miles but the only bird worth photographing was a male Pheasant in the evening light. Yes, I know they are boring birds, rarely seeming to do anything interesting, but I like the colours of the background contrasting with the plumage.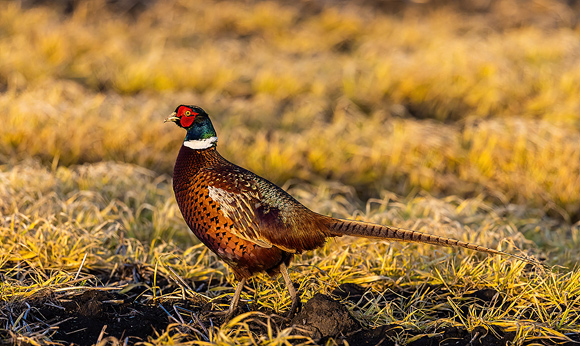 The overall result - I am happy that the camera suits my purpose and the software is now also working satisfactorily. Some photos were taken with the Canon EF 500 f4 lens and a 2x converter and some with the Canon EF 100-400 f4.5-5.6 lens with a 1.4 converter. I am happy with both.
Now, all I want is a good day's weather and something really interesting to fill the R5's viewfinder.