Last Friday, I spent the day in Norfolk. The first priority was to try to photograph the Shorelarks that had appeared at Holkham. There were two present in a largish roped off area specifically to protect them from intruders, mainly human.
The weather forecast was for bright cloud - wrong again!!! It was sunny and the only place where it was possible to get the birds close enough for any photos was directly into the sun. I took quite a few photos but deleted them all - I already have much better. Disappointing.
After a wasted morning, it was off to Titchwell for the afternoon - or what was left of it as the clocks had changed. Heavy cloud at first but that dispursed to leave a bright evening sun. This is the golden hour for photgraphy but, not one I particularly like. The camera did not seem to be able to cope with it too well so most shots were deleted due to lack of detail.
In any event, there was only the usual common stuff there - Teal showing a wing flap before the sun got too low.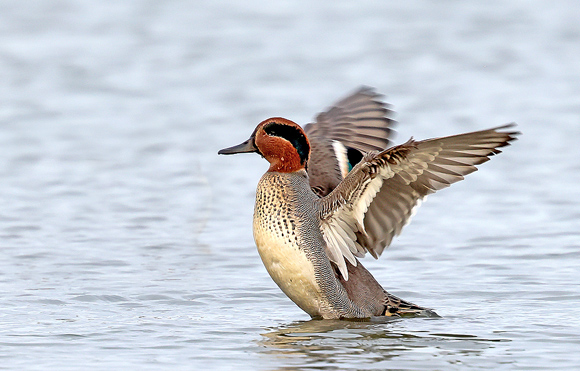 A good-szed flock of Dunlin came in to feed.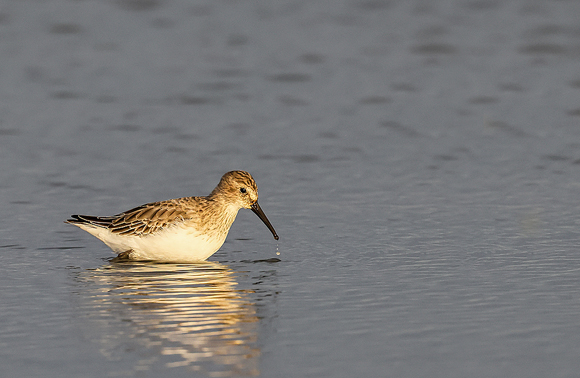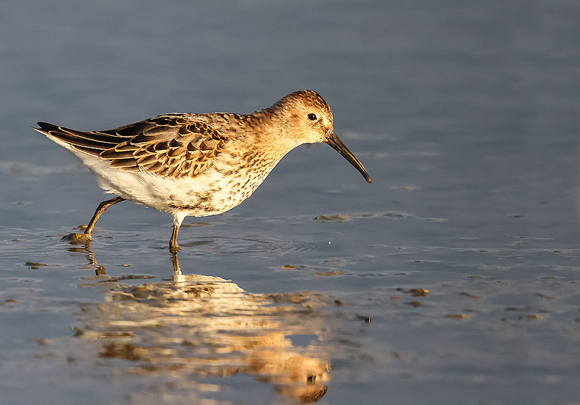 A Redshank suddenly appeared.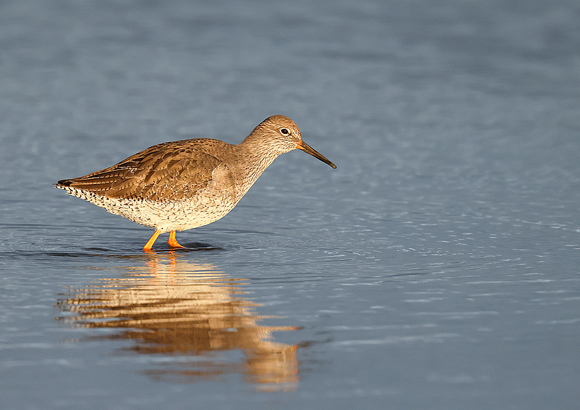 and a Knot amongst the Dunlin flock before taking off.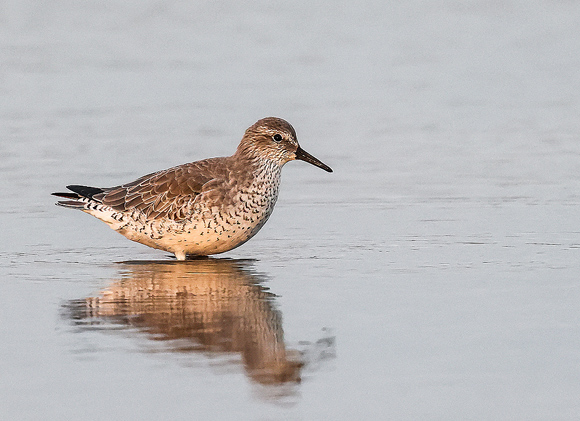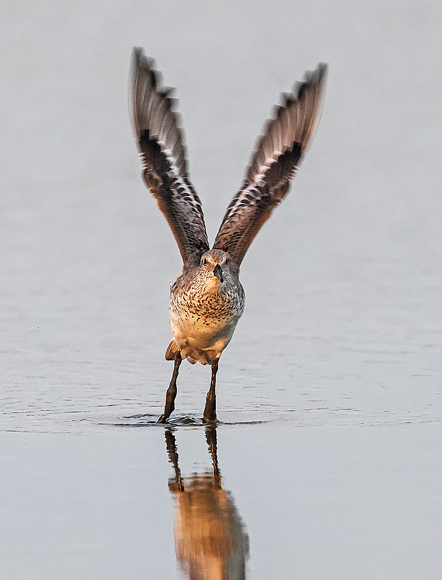 I have not yet come to a firm conclusion about this camera. I do not think the problem is the camera itself, more me not getting to grips with it. The other problem is that Adobe Lightroom does not handle the RAW images at all well - very noisy and some colour mismatching. I have taken to copying from the card to the computer and then loading into the Canon DPP software, picking the photos I want to keep and converting into a Tiff copy.
I can then load them as TIFF into Lightroom and process them as normal - gets rid of the excess noise and the colours are more true.
However, Cannon DPP is very slow and clunky - I do not like it at all. I had a final list of 50 odd photos to save and convert - it took nearly an hour as batch processing.
So while the camera is great, I still have reservations about my ability to make the most of it, and the unwieldy processing involved.
Surely there must be an easier way. More research required.