When scribing my last blog, I had doubts as to whether I would be out again before Christmas. I managed two trips, both local.
The first was to nearby Aldreth on 14th as a Dusky Warbler had been present for a few days, a species that I have never seen or photographed before. Nice sunny morning, conditions underfoot very wet but after a couple of very brief views, it finally showed up.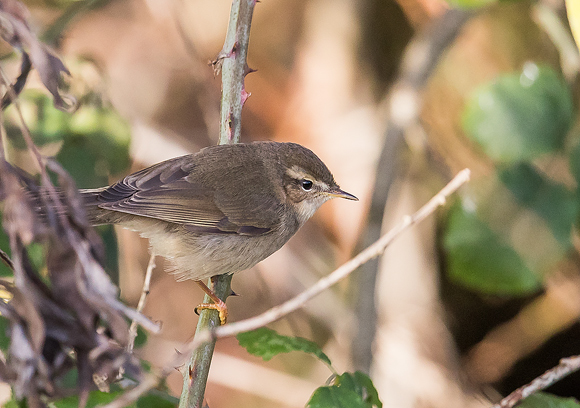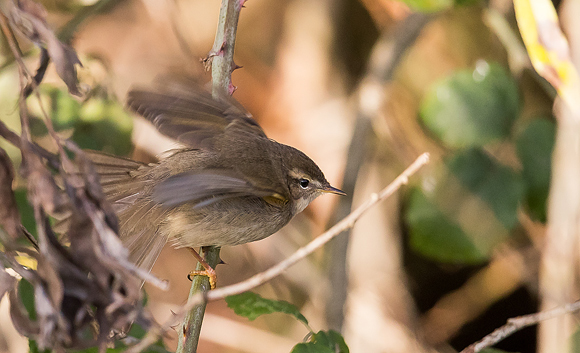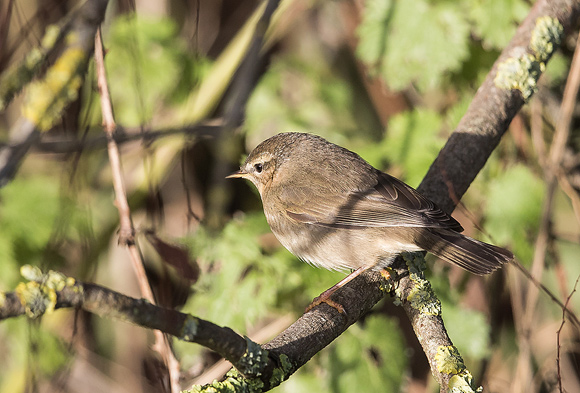 Clouds came over about lunchtime so that was it for the day.
With a lovely day forecast for 17th, I went to Wimpole Hall as there was a Tundra Bean Goose and a couple of Russian White-fronted Geese there with the local Greylag flock. I wanted better photos of both.
Very muddy again and after a long walk, I saw them from a hill overlooking the lake. Going down the very muddy hill, I took a tumble and twisted my right knee rather severely. Using my tripod as a crutch, I started to make my way back to the car, very slowly, but thought that I would have great difficulty in making it. I phoned the estate office to see if they could provide me with a lift to the car - the duty manager declined to help. 'Phone an ambulance'. Very nice people there!!! Typical of the unhelpfullness that I have experienced a few times from the National Trust over recent years. Not one of my favourite organisations.
I did finally make it after two and a half hours of very painful walking but the damage my knee has sustained by doing it means that I will most likely be out-of-action for 4 to 6 weeks.
So here's to 2021. Hope it is better than 2020 for all.