My first blog for November and not too much to report on for the month so far.
First trip out was Wednesday 4th, starting out at Grafham Water. Four great Northern Divers had been reported but non showed for me and nothing of interest on or near the dam either.
At times like these, I try to photograph something different, whether the bird if rare or common. So, from the fishing lodge, I turned my lens on a Tufted Duck that decided to walk over the boom.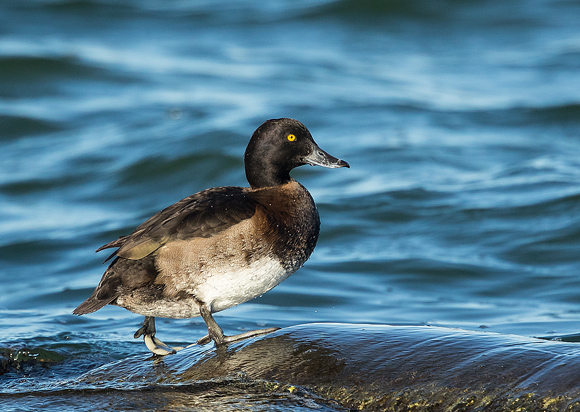 Adjourning to the hide to eat my lunch, the only birds within range were the usual Cormorants drying their feathers on the adjacent fence - nothing of interest there until another one wanted to get on the fence. First shot, I thought, was quite colourful with the reflection of the fence in the water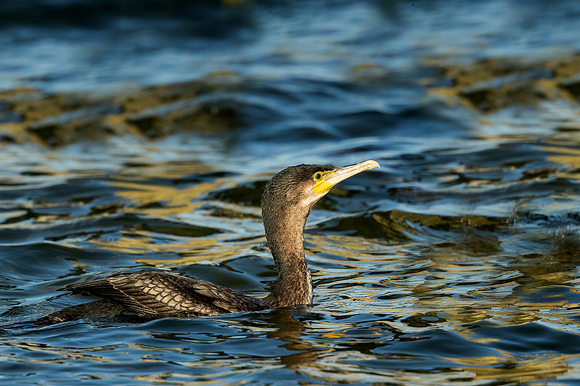 and then it climbed up to it's chosen part of the fence.
That's exciting, I hear you say - well if that was the highlight of the morning, imagine what it was like the rest of the time.
So after lunch, I made my way home, passing Fen Drayton village where some Cattle Egrets were in a field with the cattle, of course. Having found them, it was not easy to get clear shots but one in typical pose near a large bull
and then one decided to have a fly-around.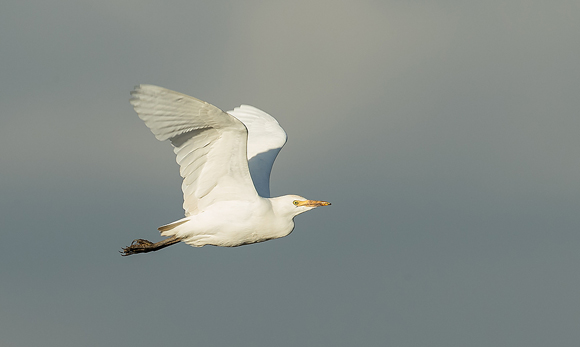 By then, the light was going so I made my way home.
On friday, I drove to Burwell Fen as a couple of Short-eared Owls had been reported. They normally start to hunt mid/late afternoon but not this time - nothing. I took a few other photos but not worth keeping so nothing to show for the afternoon visit.