I have decided to post thsi at lunchtime Thursday 29th october. I would usually post after the weekend to report on the weeks activities - or not as the case may be. Well - nothing for this week. It is half term so everywehere would be busy with families making the most of the last warm holiday - well that is certainly true, even if it has not been so warm but what a poor week for weather - mostly raining and windy. So I went no-where and looking forward to next week when it should be much quieter out there and the weather forecast is currently good.
So, why the blog. Well the Thursday before (22nd), I went on a couple of twitches. I do not so twitches as a rule - usually too many people to get decent photos so I wait for few days for things to quieten down. So, last Thursday saw me making the trip to Kelling, Norfolk for a real rarity, a Rufus Tailed Bush Robin. It had been there for a few days including the evening before. Arriving, there must have been 50 or 60 birders there - amazing - but no bird. Only bird worth turning on the camera for was a Little Egret, feeding in the marsh suede close to the car park.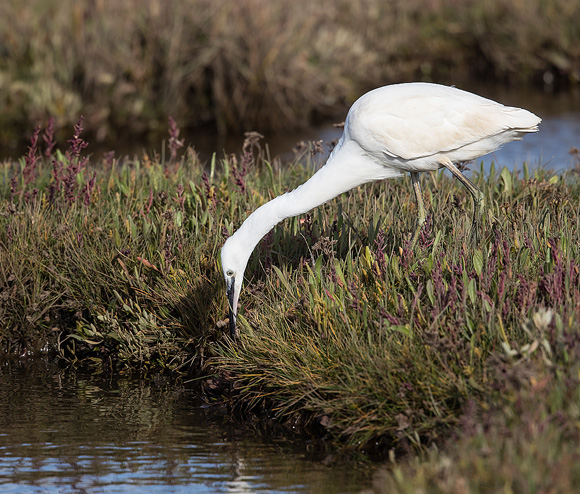 Moving on to Holme golf course for another rarity - a Red-flanked Bluetail. Still loads of birders hanging around but no show again even though it was there and seen earlier and the next day too. Not my day!!!
So I went to nearby RSPB Titchwell where the water levels on the scrapes were too high due to the recent rainfall so any birds were too distant. So to the beach where the tide was going out, concentrating on flight shots with the 2x converter as I was pleased with the results from my earlier visit to Welney.
A Common Gull sat on the beach allowing a close approach.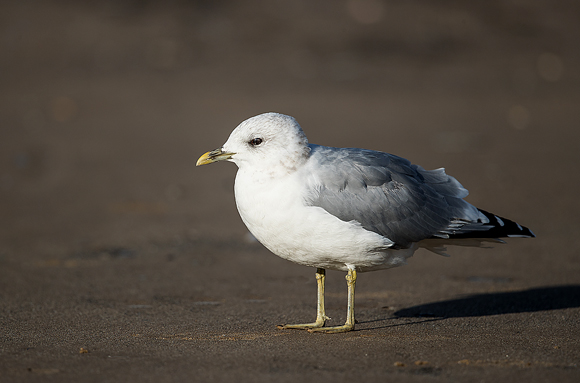 A small flock of Dunlin flew in.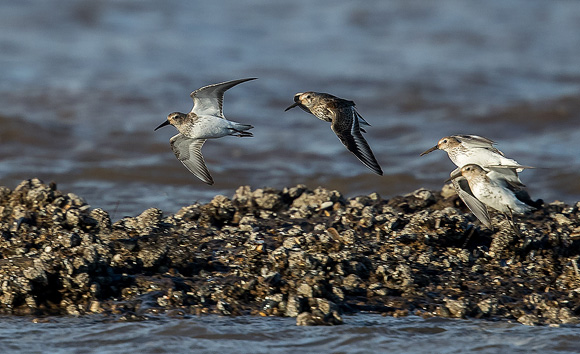 The usual Curlew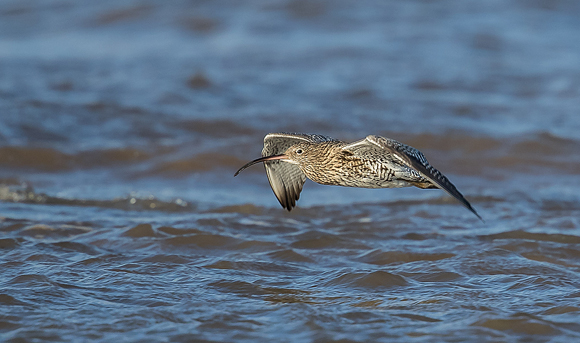 Several shots of a Grey Plover in winter plumage, this was the best.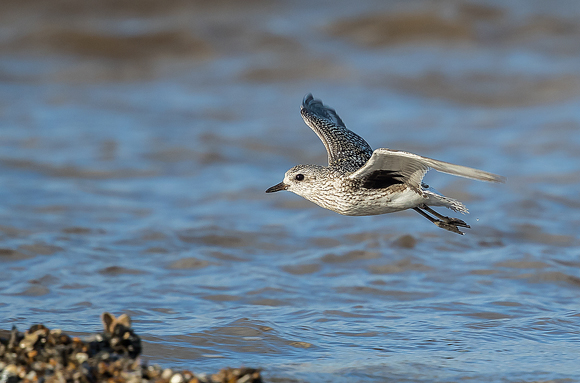 with one feeding on a small crab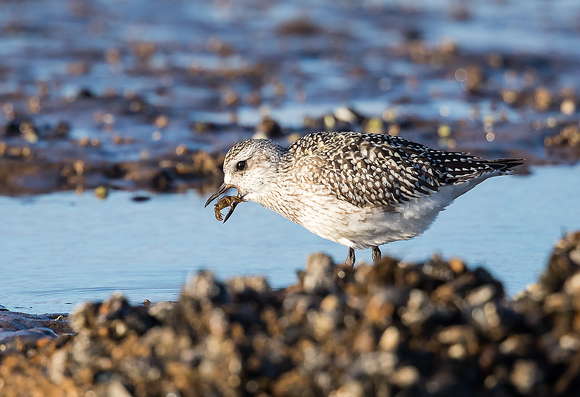 and finally a fly-by Oystercatcher.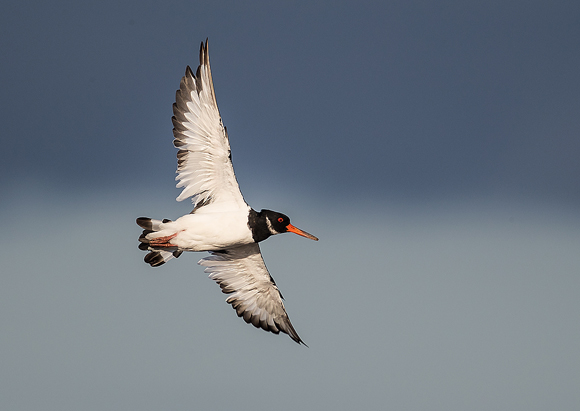 Once again, I was pleased with the performance of the gear.
Finally, on Saturday, I dabbled with the birds coming in to my garden feeders.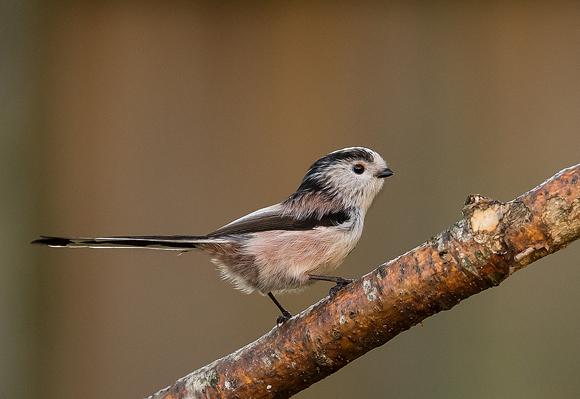 Looking forward to next week, hoping for some action.