Weather pretty poor for most of this period but I managed an hour with my garden feeders with the main visitor - a squirrel. Now I am not a fan of anything other than the Red squirrel. The name tree rat perfectly describes the Grey Squirrel in my opinion. However, there is a variant of the Grey squirrel that is anything but common - a Black Squirrel - and one visits my garden quite frequently. Smaller than the Grey and much more attractive - and this one has personality.
It saw me behing my camera, trotted up to me and stood head on, side view, other side view, just like it was posing. It just struck me as very amusing so that is one squirrel I am happy to encourage to my garden.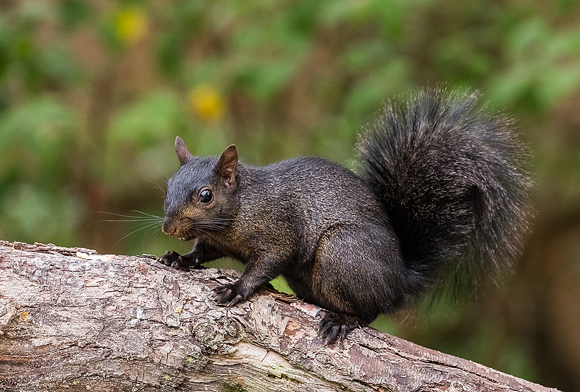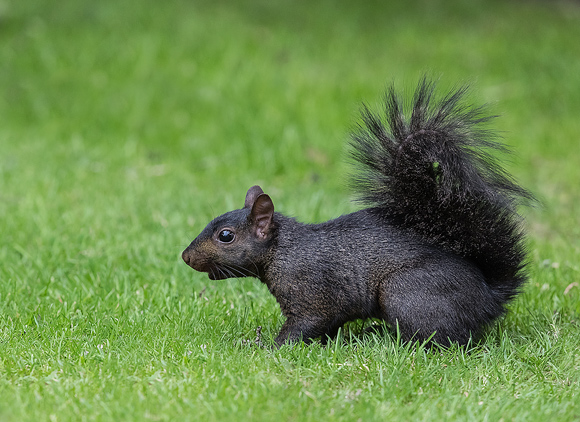 Then the rain set in.
On Friday 27th, a friend and I decided to go to Titchwell RSPB on the Norfolk coast as the good photographic hide was now open after being closed due to the Coronavirus. The weather forecast was decent when we decided to go but the next morning it was grey and dull, not good weather for photographing waders.
The Avocets were showing well but the grey water did not show them to their best, being a black and white bird.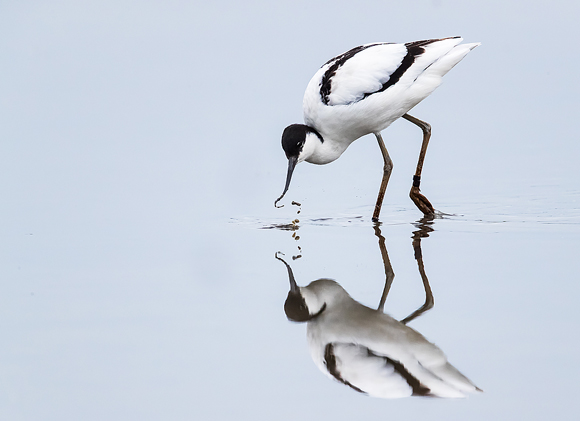 Some attempts at flight shots. The first time at a high ISO with a 2x converter and the Canon 1DX MK2. First a Dunlin
and a Ruff.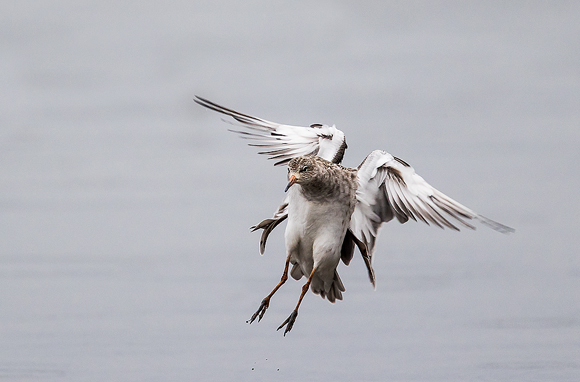 I got quite excited when I thought that I had found the 1st Winter Citrine Wagtail that had been reported there recently. Not to be - a 1st winter Pied Wagtail - disappointment.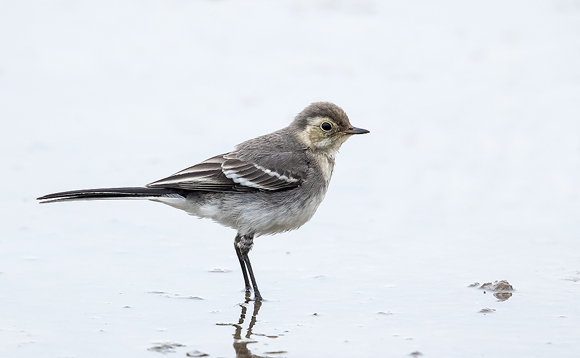 But then some improvement as the light improved - a juvenile Little Stint came close to the hide.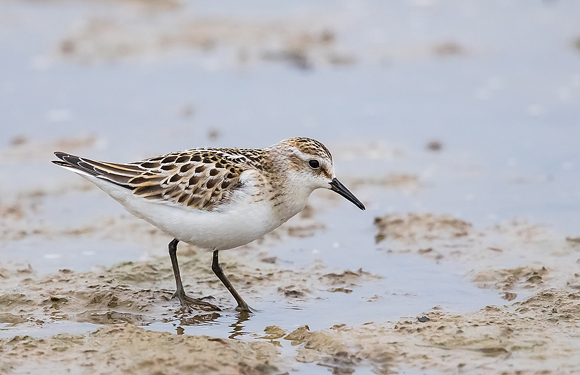 and proceeded to find a worm for dinner.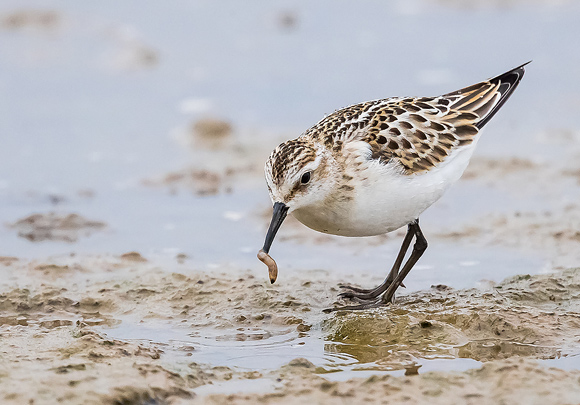 On 31st, another session in the garden with the flock of Long-tailed Tits that visit several times each day to feed on the suet pellets that I have recently started to use.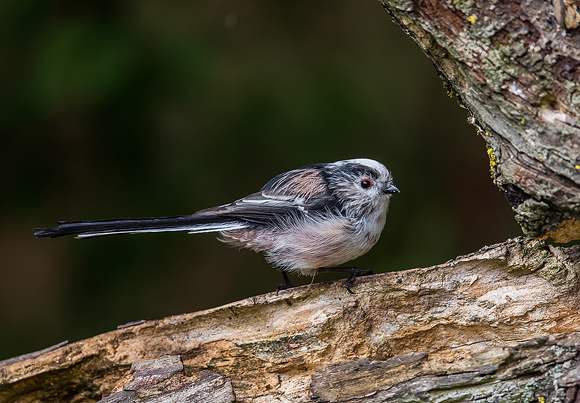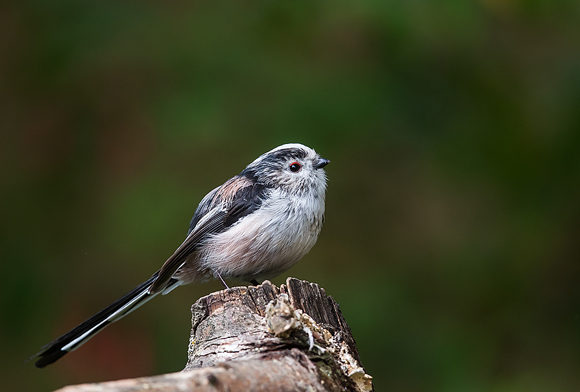 There are several species of Tit in the flock including an elusive Coal Tit. Should be interesting to see if any other species join the flock.