With July coming to an end, while some nature reserves have opened up, in the main, the hides are still closed, restricting photographic opportunities. This is not made any easier with many people still furlowed and taking stay-at-home holidays so the quiet places for wildlife are no longer quiet.
I have had a couple of trips locally to the RSPB reserves at Fen Drayton and Ouse Fen - not a shot worth keeping. Just to keep my hand in, I set up my garden feeder again for photgraphy with nothing exciting - Blackbird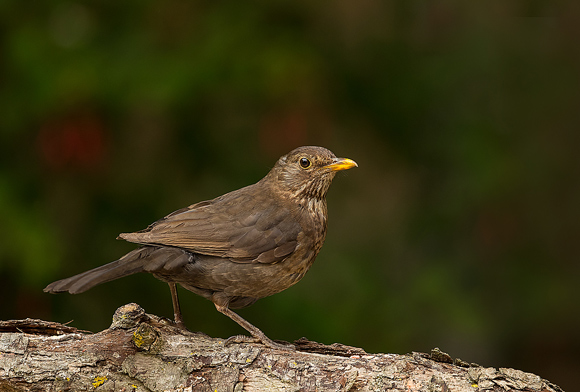 and juvenile scruffy Robin moulting into it's new coat.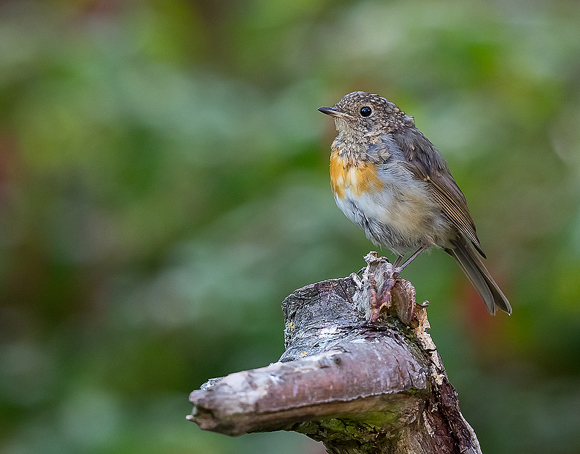 So, on Monday 20th, I drove to West Norfolk for the day. First call as usual was at Hunstanton Cliffs, no Fulmars but several Swifts popping up over the cliff edge.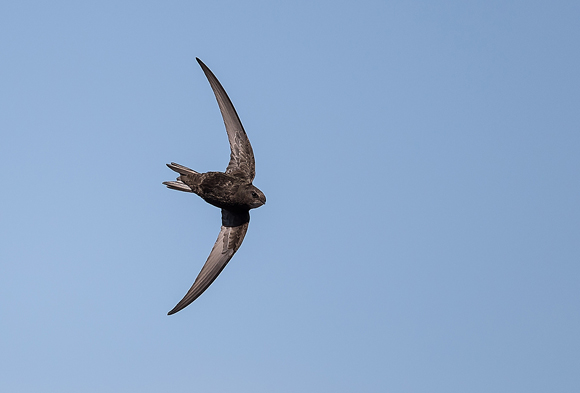 Then to Thornham harbour but nothing around except 10 Motorhomes that had parked overnight and load of dog-walkers. Then on to Brancaster Staithe harbour - car park nearly full so too much activity for birds and the same story at Burnham Overy Staithe. Cars queuing in the road to park at Holkham told it's own story and nothing at Morston harbour either. This was proving to be a wasted day so I turned back to RSPB Titchwell that had just opened but the limited car parking area was full so back to Thornham for parking and lunch.
Just finished lunch and there in front of me in the channel was a juvenile Spoonbill making it's way up the channel and feeding. Suffice to say that, despite the people, I stayed to photograph that for nearly an hour.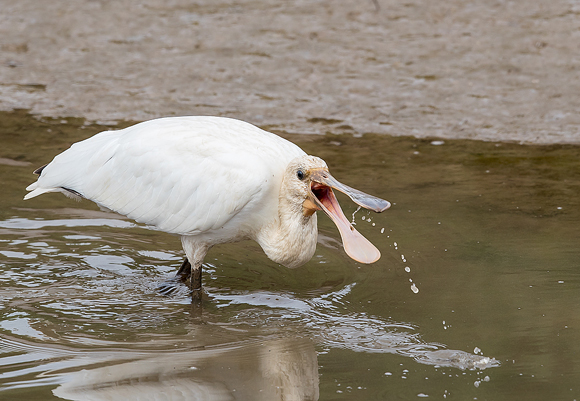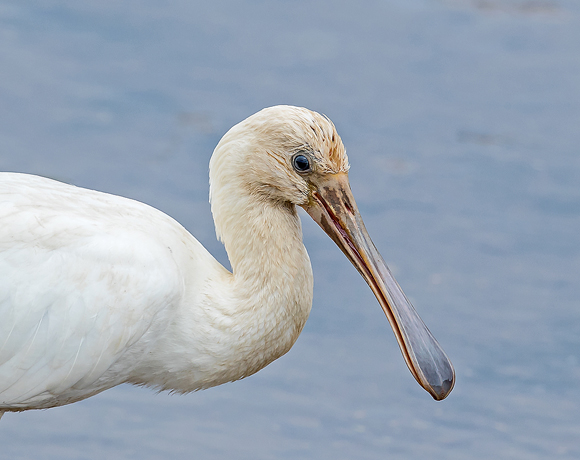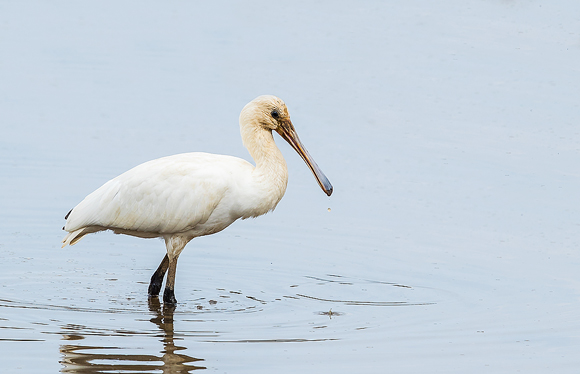 Now feeling that the day was not a wasted one, I retuned to Titchwell, got parked this time, and went to see what I could find. Nothing to really excite me and, with the hides still closed, I sat down on one of the seats overlooking the scrape, evening sun behind me to see if anything occurred. I just took photos of anything moving of interest, not expecting too much as keepers. It was so relaxing and enjoyable, few people around and with the final surprise that I really liked some of the results
Flying Greylag Goose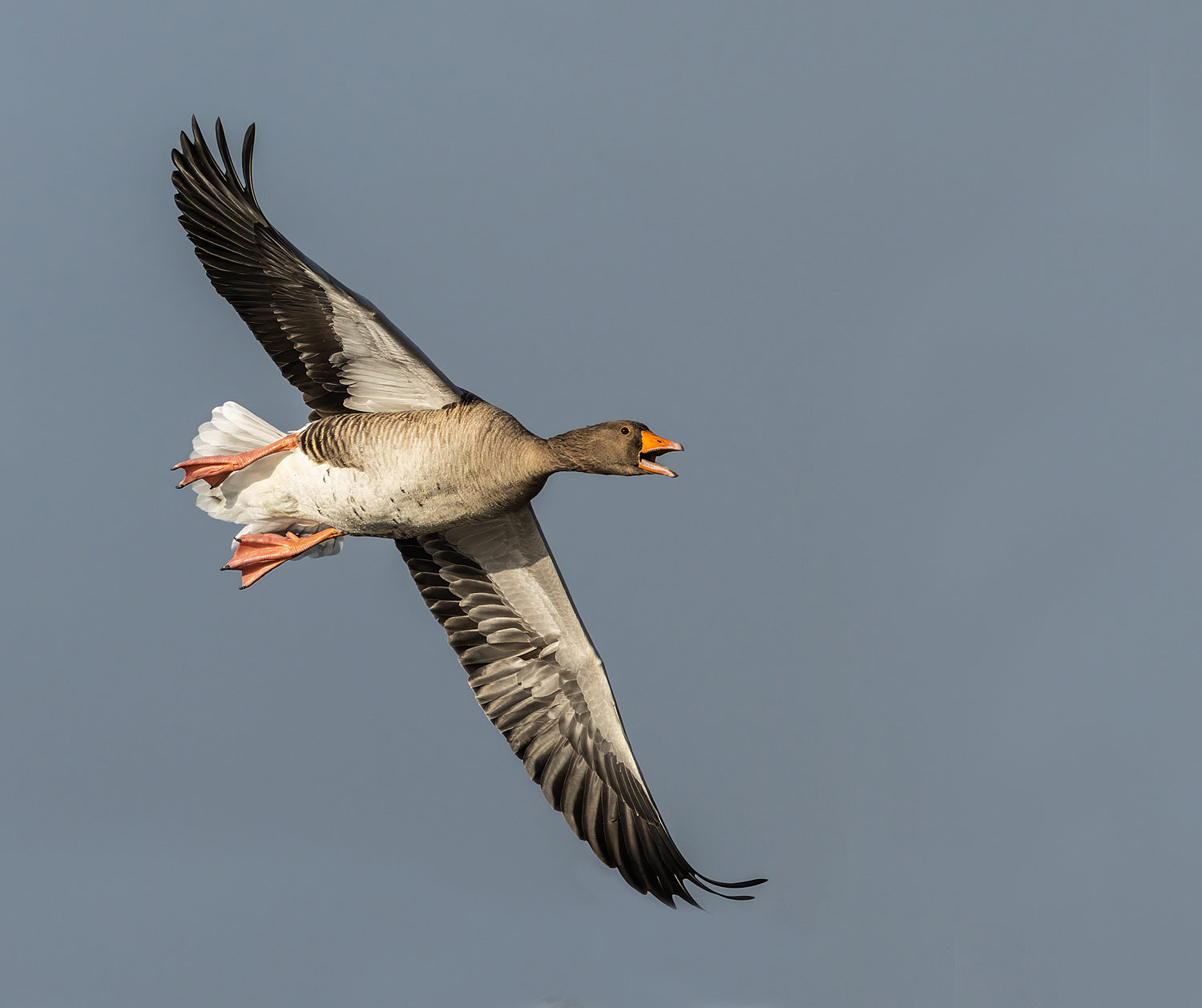 Lapwing with a clean background
Landing Shelduck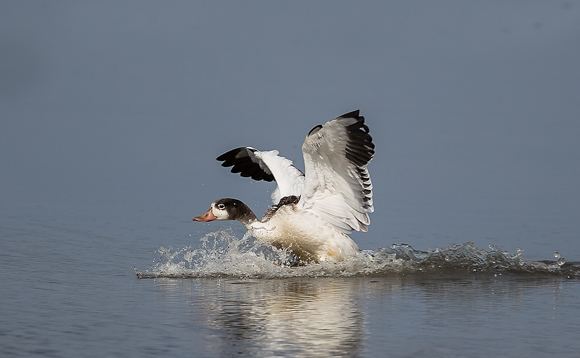 Black-headed Gulls having a tiff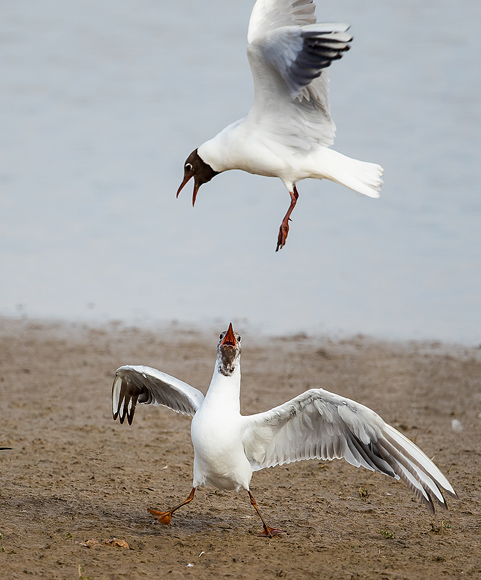 and a few shots of a very belligerant Avocet flying in to see off a Teal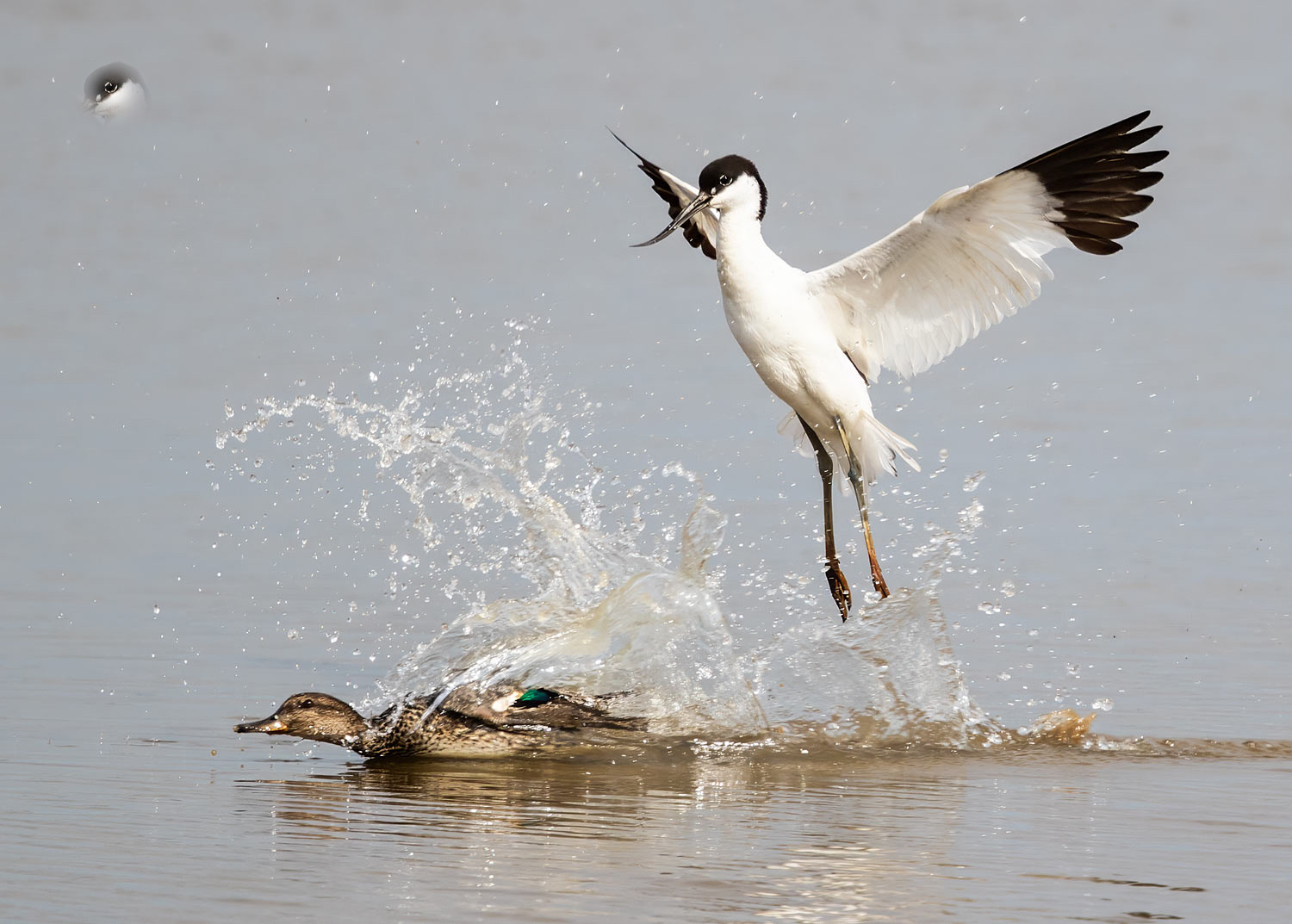 So, nothing exciting but a really enjoyable afternoon - the first for quite a while.