Lockdown!!! It will be a while before I am able to move any distance from home so it is a case of making the best of what is available.
My garden feeders often attract some of the local Feral Pigeon population that roost and nest in the church tower opposite. Well - here is one. Not a usual subject but needs must!!!
A pair of Robins are nesting in my garden and one decided to have a bath and settle next to me to dry off.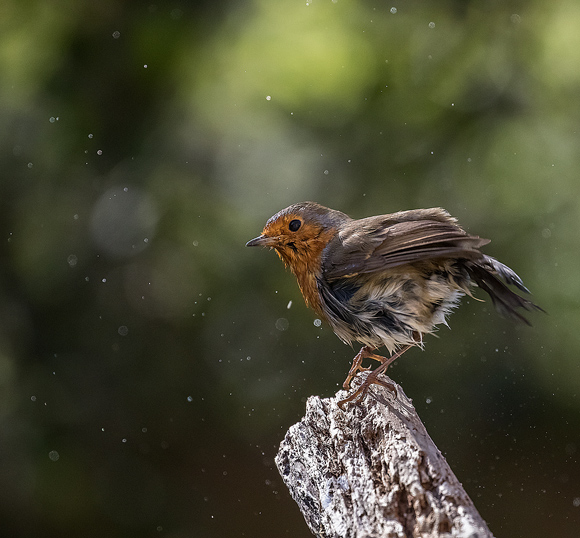 I had a call from my neighbour describing two unuaual birds in her back garden. The description didn't ring any bells so, bearing in mind the social distancing rules, I took my camera to have a look. Very surprisingly, they were a pair of Red-legged Partridges, quite unconcernedly feeding on the lawn. We are a good couple of miles from usual habitat and I have never seen one in this area. They were not ringed so where they came from is a mystery.
Now my experience of this breed is the rear end as they run away but these two were not unduly concerned with my presence.
Friday morning and I was up early (well for me) and took a walk around the local fields with my camera to see if anything was worth photographing. The answer - not much except for a female Blackcap.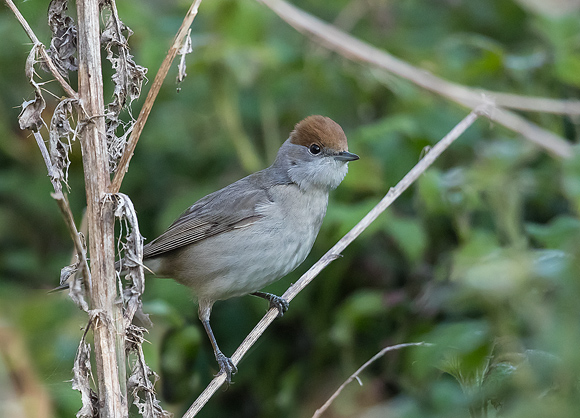 However, I was able to test my new camera at high ISO. A perched Wood Pigeon was a suitable subject and the resulting image was quite acceptable at ISO 12800 although I have not added it to the website as I already have better perched shots of this species.
Lets see what this week brings.