Since I am not able to get out again before the end of the month, I am updating the past couple of weeks, the last before February.
Monday 20th January - a fleeting visit to Wicken Fen. Beautiful sunlight for a change so I occupied Billy's Hide on Bakers Fen for a couple of hours in the afternoon. With the reeds as a backdrop, there is a lovely golden light on the subjects. - but I only had Shoveler and Gadwall as company.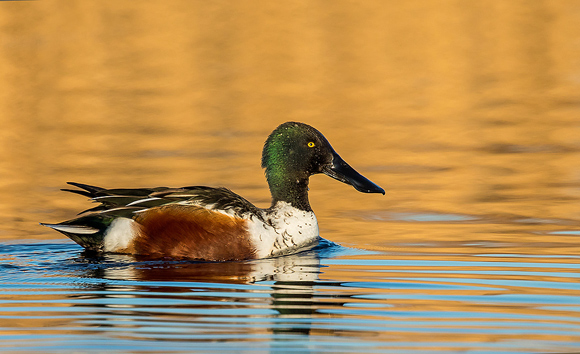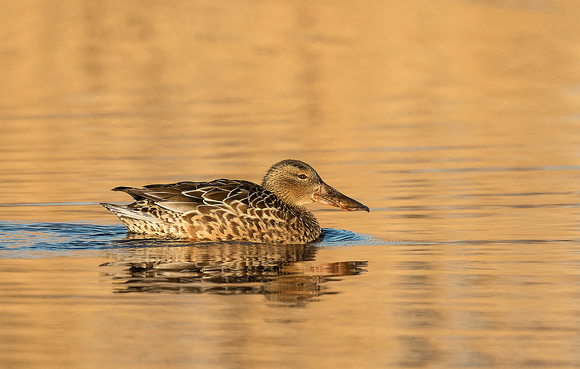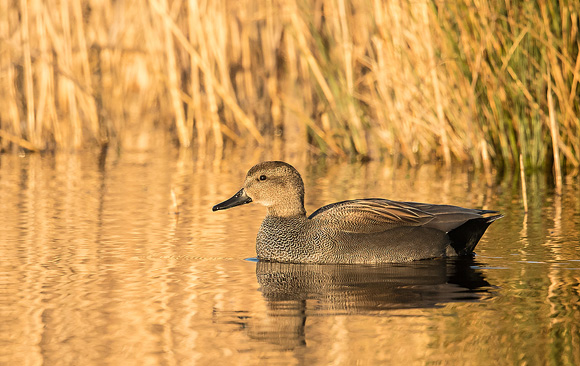 The next day, a friend and I went to Frampton Marsh with the object of trying to photograph the resident Merlin which neither of us had previously managed. Surprisingly, the reserve was disappointing - loads of common birds but nothing out of the ordinary at all so it was a case of taking flight shots of anything suitable. There were hundreds of Brent Geese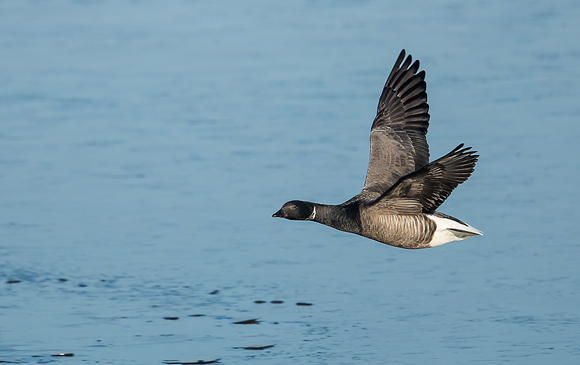 The occasional Shelduck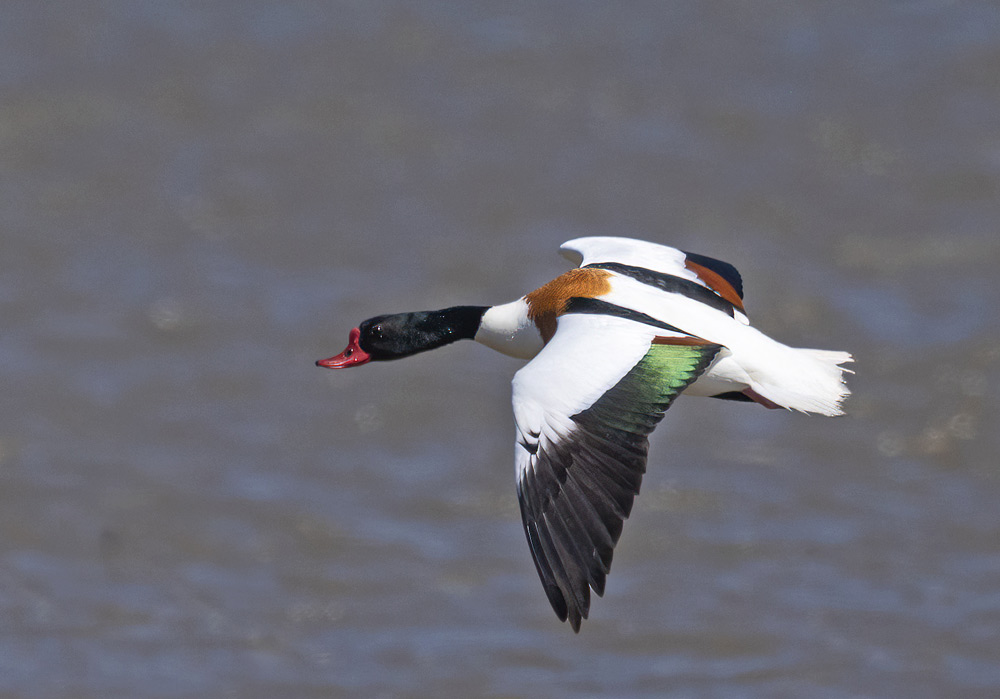 and thousands of Wigeon to choose from.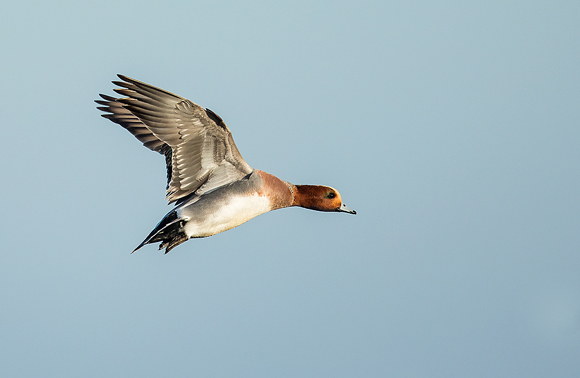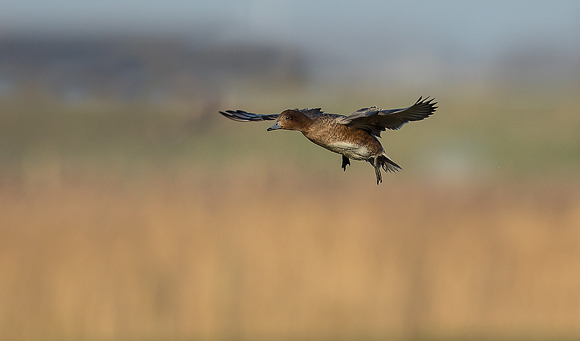 The Merlin made a very rapid flypast, over the reserve and out on to the salt marsh where it sat for an hour or more on a post in the distance - much too far for a photo - so we made our way home as dusk set in.
Last Tuesday, with another friend, I went to Abberton Reservoir, Essex - weather very cold, blustery with some sunshine and some heavy cloud - a real British winters day. First off was Great White Egret in a tree from Layer-de-la-Hay Causeway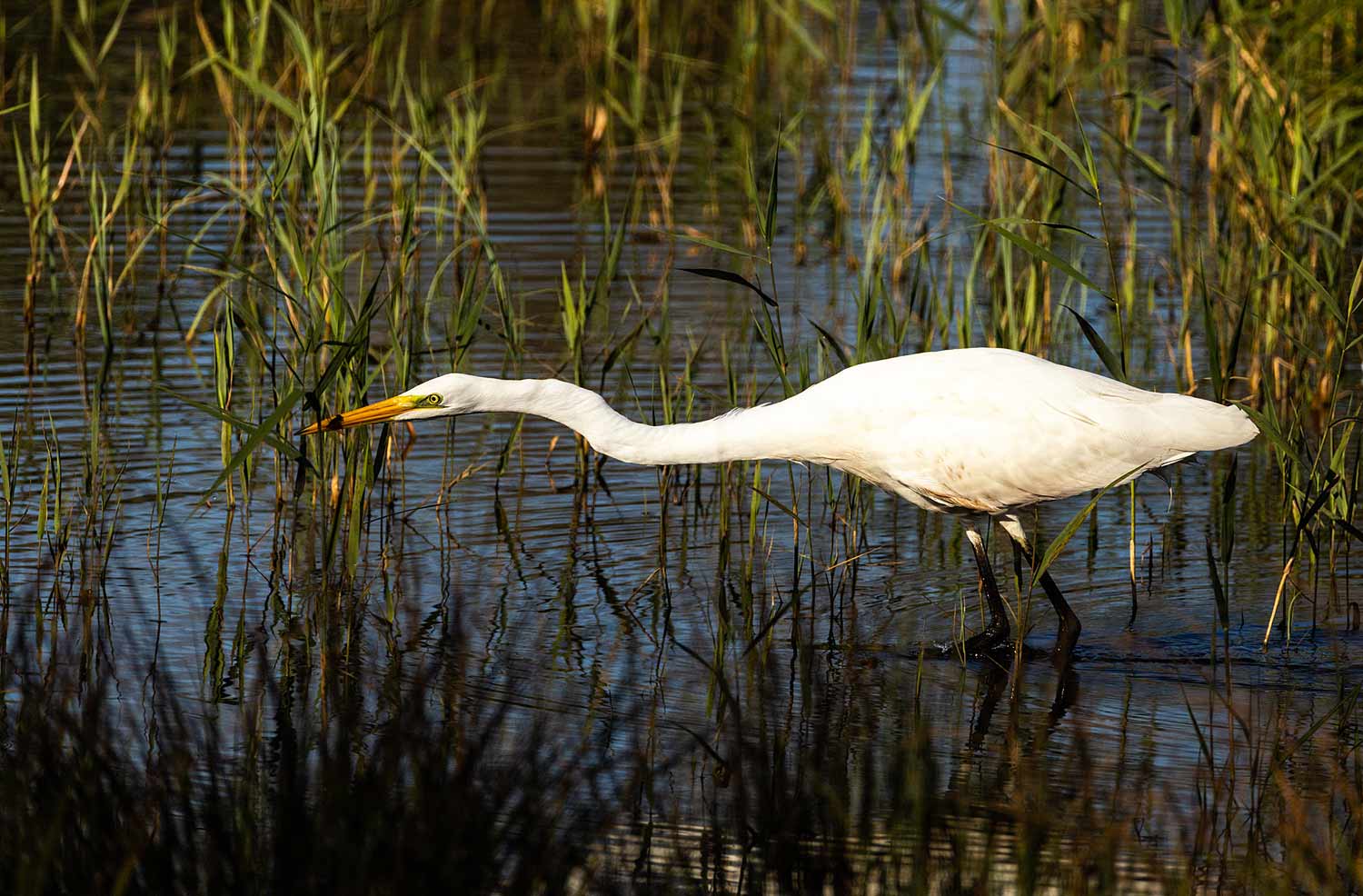 and on the opposite side of the causeway, a couple of distant Long-tailed Ducks amongst the thousands of assorted wildfowl. One eventually did something interesting - a wing flap.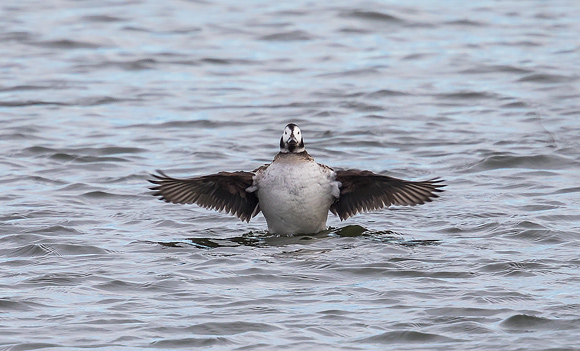 We then moved to Layer Bretton Causeway as some White-fronted Geese had been reported earlier - well not on show for us!!! To brighten up matters, we found a couple of drake Goosanders that were feeding not too distantly for a change although the light was not in our favour but I did manage a keeper of one having a scratch.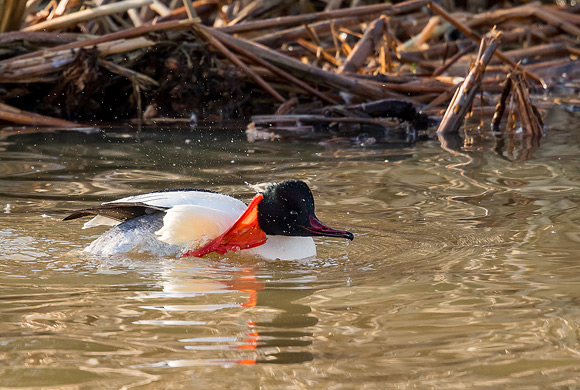 and finally, a female Smew made a closer appearance.
Overall, not a particularly brilliant end to the month. Fingers crossed for a better February!!!