With unsettled weather at the beginning and end of this week, the only day worth venturing forth was Wednesday with sunshine and a light northerly breeze forecast. High tides were predicted for the Norfolk coast so I thought that could be interesting, despite drawing a blank the last time.
It did not start well. The coast road was closed at Holme and a diversion took me to Brancaster so I thought I would start at the harbour at Brancaster Staithe. Not a good idea as the tide was so high it covered the car park. So the only place to go was Titchwell RSPB and that was not inspiring. Water levels in the scrapes were good but only a few Teal were close enough for a photo and, with loads of photos of that species, it was a case of waiting for something to happen. Eventually, a female flew in.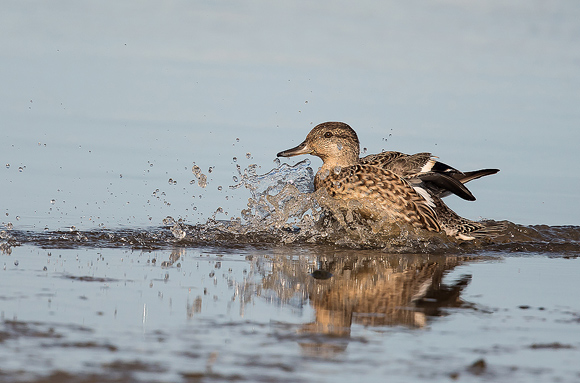 With nothing else around, I walked to the beach where there was quite swell being whipped up by the strong northerly wind so, trying to get something different, I waited for flypasts over the surf. First the usual Herring Gull.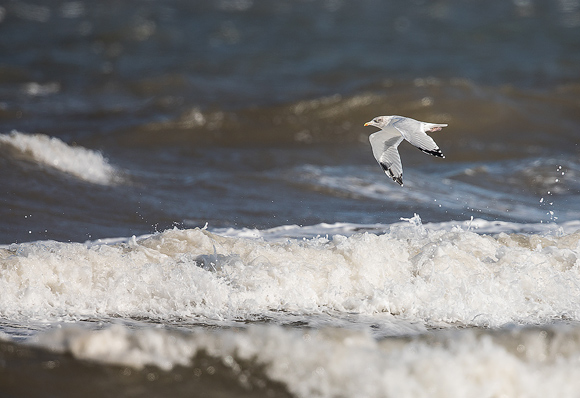 and a Curlew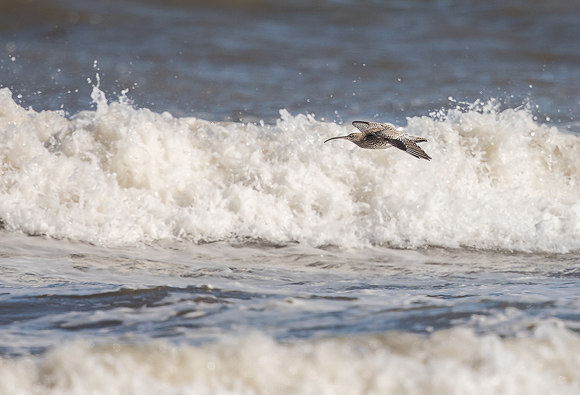 and finally, a small squadron of Brent Geese, clipping the waves to keep out of the wind.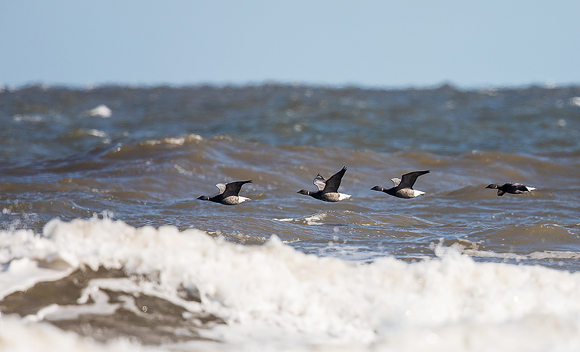 The afternoon produced nothing of interest and that was the result of the activities for the week - and this is supposed to be migration time!!!