On 8th June, a friend and I departed on the 08:30 Ryanair flight from Stansted to Bucharest to start a 10 day photographic holiday organised by Sakertours. Last year we went to one site, Primera Frontiera, but this time we were moving around for greater variety of species.
After collection from Bucharest airport by our first Sakertours guide, Szabi, it was a three hour drive to our first stop at a village called Sinoe in the south part of the Danube Delta where we were to stay for two nights. As this was a photo trip, there were just two others on the tour, an American couple who were on a 3 1/2 month trip to the Middle East and Europe.
Having arrived at the hotel and with some sunlight still available, Szabi took us to a disused quarry to try to photograph Pied Wheatear that were nesting there. Taking photos from a mini-bus with others bouncing around is not easy, especially since we had to shoot out of a side door, hand held. The birds did not come close but I managed some shots that were worth keeping as it was a new species for me.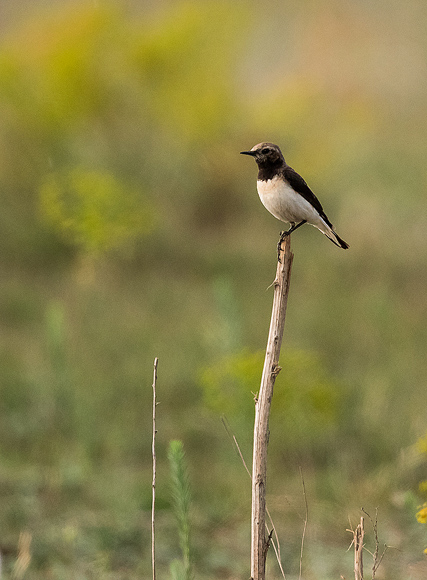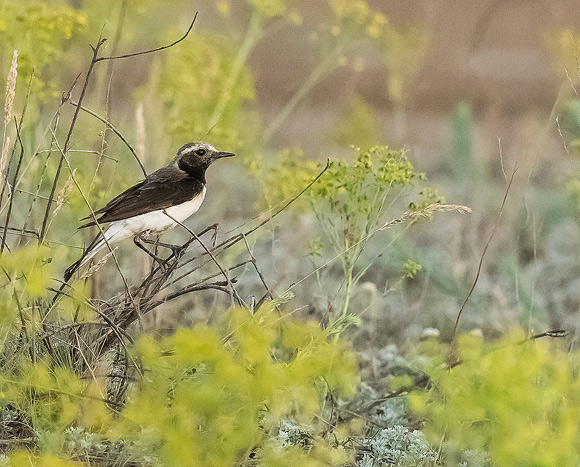 There was also a juvenile Northern Wheatear around that did venture a little closer.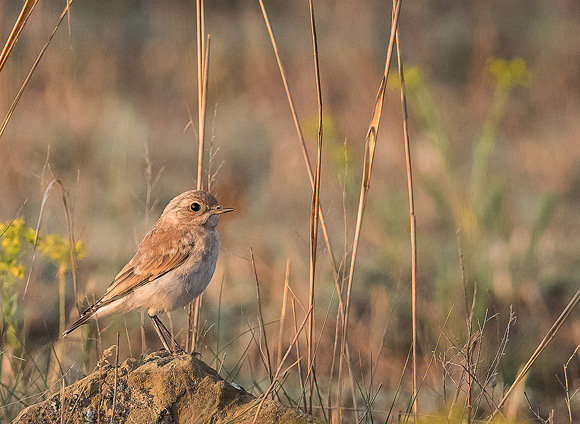 but by then the evening light was fast disappearing so it was time to return to the hotel, especially since we were to start the next morning at 04:30, and Romania is 2 hours ahead!!!