I have only mananged a couple of visits in the last two weeks, partly due to the weather and also due to a long weekend visit to family abroad.
At a loose end on Tuesday 19th, I paid a visit to Welney WT, as the weather was good and I needed a change of scenery.
From the observatory, the usual Swans were there and I was tempted to take the odd shot, despite have loads of photos anyway. First a juvenile Mute Swan landing.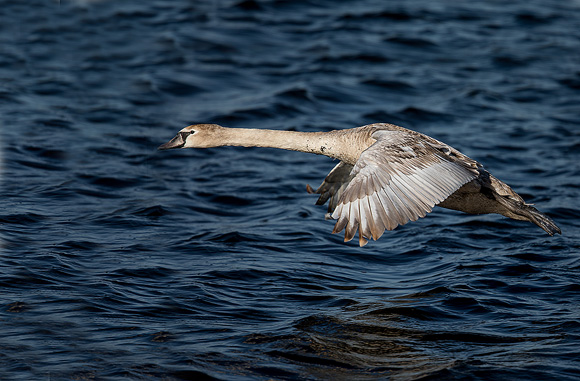 and a family party of Whooper Swans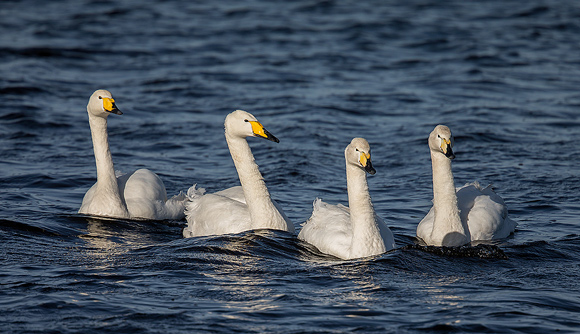 I then moved on the other hides where a drake Scaup eventually came close enough for a reasonable record shot.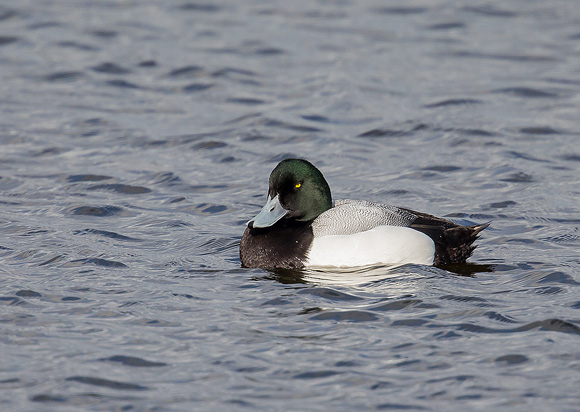 and a drake Wigeon issuing it's distinctive whistling call and looking good in the sunlight.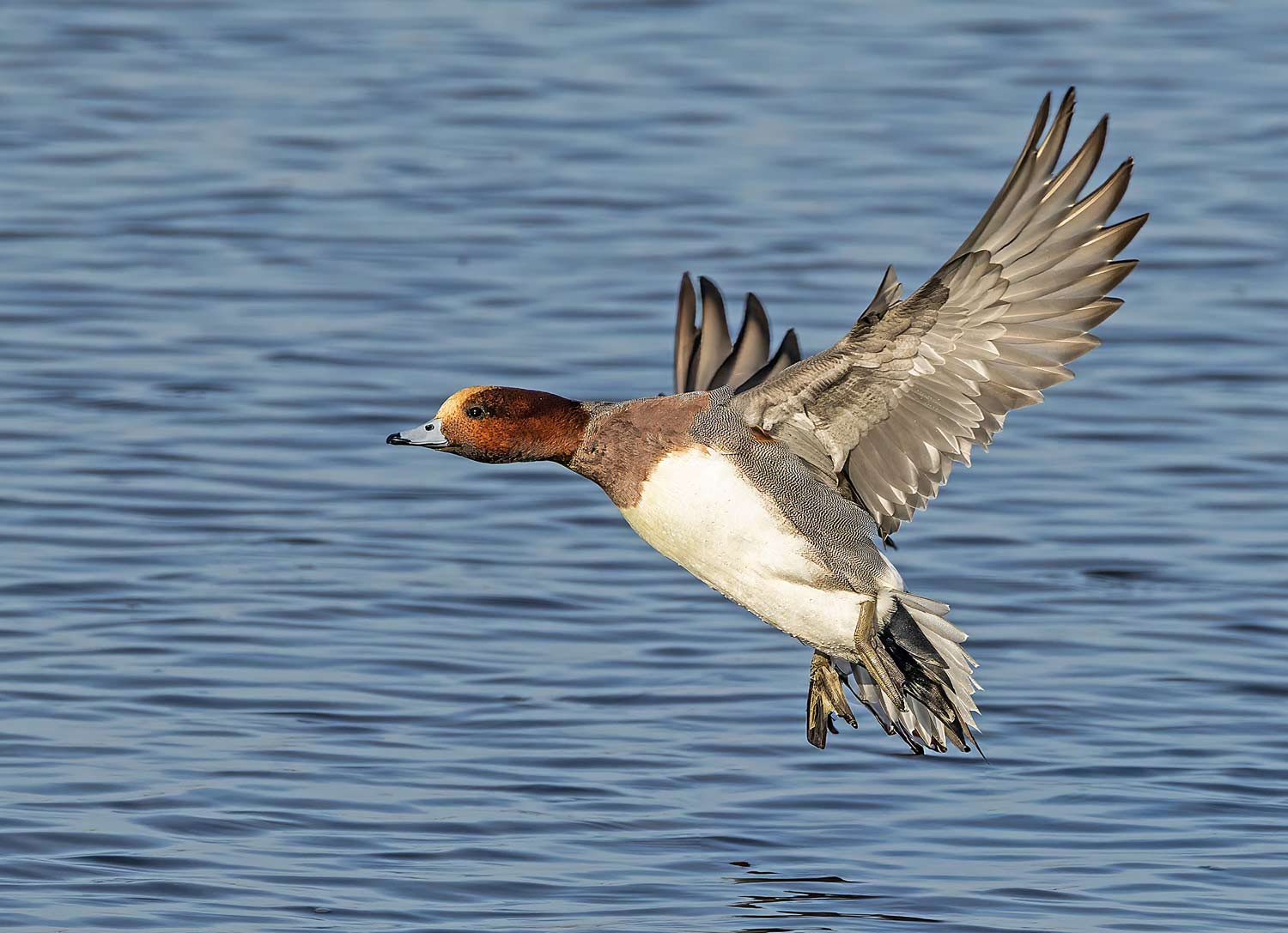 Some Shoveler flew past and I managed a flight shot of a female.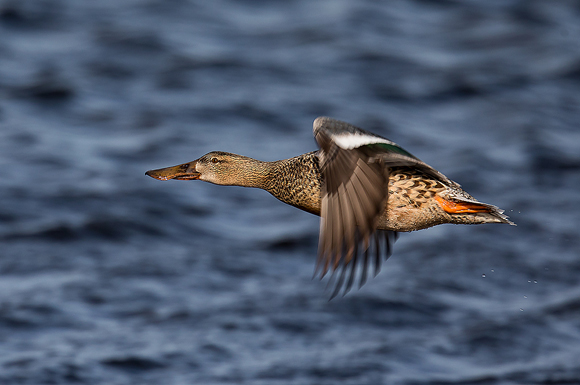 On my way home, I took the country route. I was very surprised and disappointed that I saw no wildlife to speak of except a few corvids and woodpigeons. A sad reflection on the current state of the Cambridgeshire countryside. Driving a back road near Aldreth, I finally managed to find a covey of Red-legged Partiridges that managed to sit still long enough for a shot.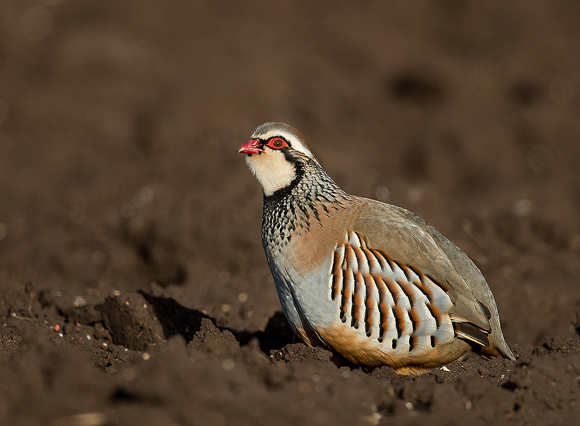 The next week, I and a friend arranged to pay a visit to the Suffolk Coast, particularly Dunwich Heath. He had been there the week before and took a good shot of Dartford Warbler and wanted more.
We arrived around 10.00am and searched the heath until lunchtime, only seeing a couple of Dartford Warblers in the distance. No photos!!!!
After lunch, we decided to go to nearby Minsmere RSPB. Signing in at the desk, we chatted about our lack of success for one of the staff to inform us that there were 5 pairs of Dartford Warblers beginning to nest on the reserve. He explained the area where we could find them but asked us to be very careful with photography as they are Schedule 1 birds.
I find it odd that when looking for Dartford Warblers, there always seems to be a pair of Stonechats around although it took us until 4.00pm to find them.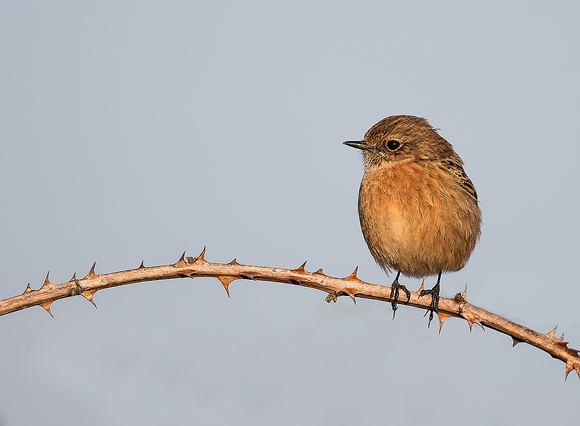 And then we found what we were looking for - a pair of Dartford Warblers. Trying to be as unobtrusive as possible, we finally had one sitting for several minutes on the tops of a gorse bushe and brambles well within range. A couple of hundred photos later!!!!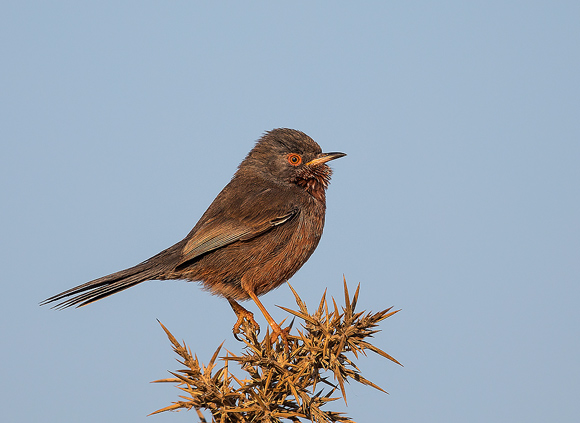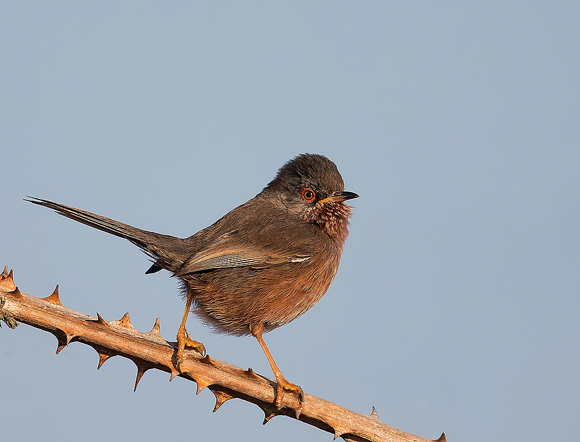 After a whole day spent looking, we were finally able to congratulate ourselves on a success.
On the way back to the car park, I noticed a Pheasant in the middle of a field looking impressive in the late afternoon sunlight.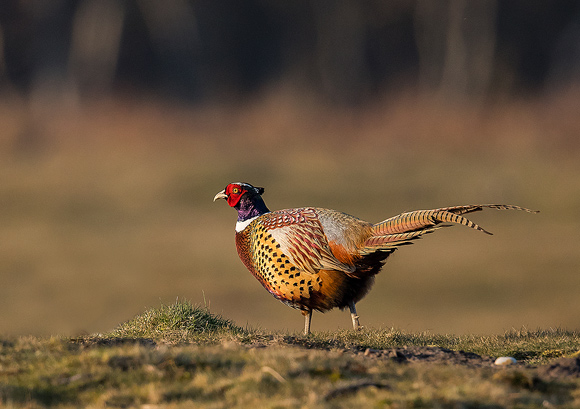 A successful day after all. More photos in the Recent Additions section of this website.