The third week of January was a total washout for me. I was busy for the first couple of days when the weather was brilliant and when I was free, the weather had turned - Sods Law (or is it Murphy's Law) strikes again!!!
The final week of the month was an improvement. I went to Hertford as a flock of Waxwings were being quite co-operative. They are always so photogenic and interesting too. My friend and I arrived at the scene, finding the berry bush that they were feeding on - but no birds. Being mid-morning, we parked the car in full view of the bush and had our elevenses, both looking upwards as we took a drink - and there were the birds sitting on top of the tree that we had parked under. DOH!!!!!
We got ready and tested our camera settings on a Redwing.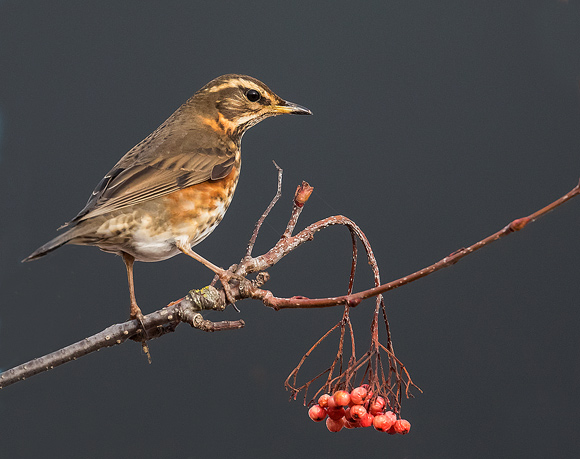 Exposure was tricky as the best shots were with the white wall of the building behind as a backdrop and that was in sun for much of the time. There was one small dark grey area of the building that I was able to use as backdrop occasionally.
The Waxwings came down to the bush for all of a couple of seconds before returning to the previous tree. The reason was a pair of bully-boy Mistle Thrushes that sat on the roof of the adjacent building and scared them off.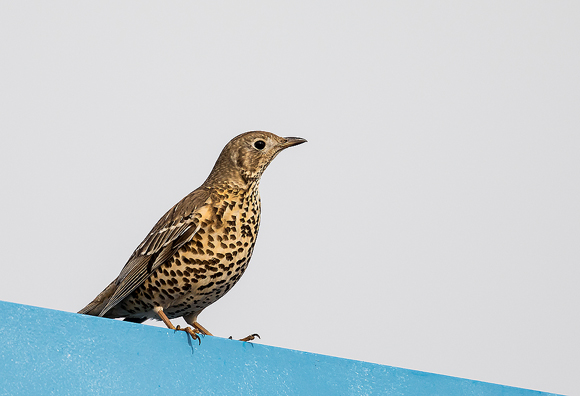 The Waxwings came down several times throughout the day, only breifly each time so it was a case of blasting away and hoping. These are a couple of the more successful shots.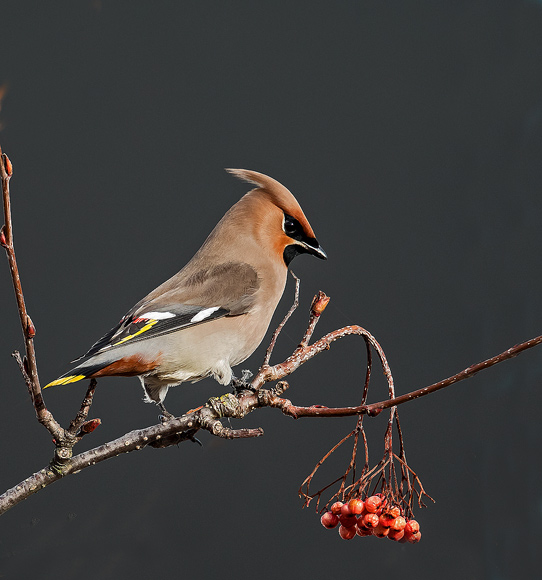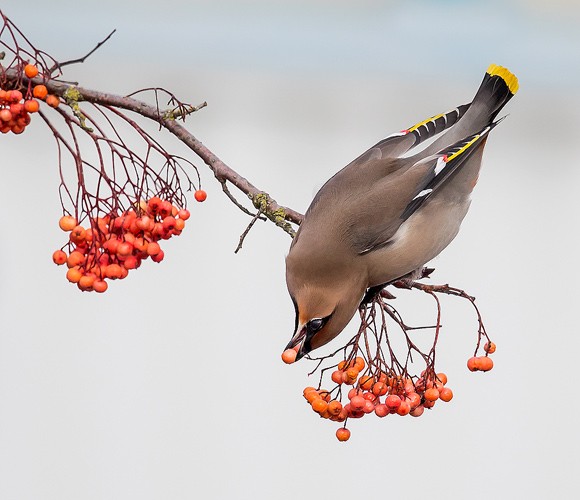 With cloud arriving, we made our way home.
Thursday of last week and I was totally bored at home so decided to visit Welney again. Very cold and icy - there may be some opportunities for some different shots of Whooper Swans on ice. Just as well as there was nothing new there at all and it became quite cloudy late morning.
First off was a pair of quabbling drake Mallards with one holding onto a large beakful of feathers for a good 10 minutes or so.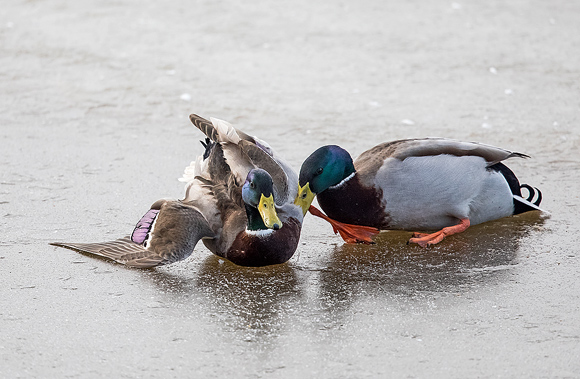 The Whooper Swans were very active as most of the washes were frozen with a smallish area in front of the observatory that was being kept clear by the bird activity. The ice, in places was thick enough to stand the weight of the swans.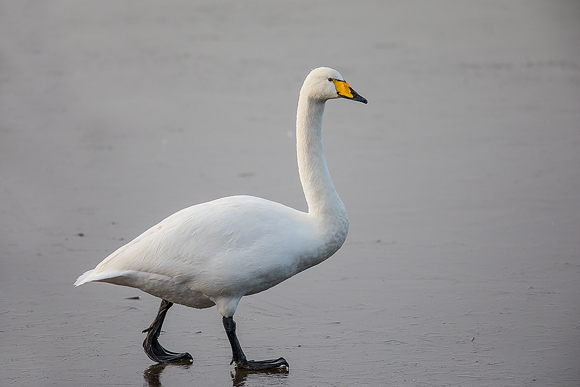 It was fascinating to watch the Whoopers coming in to land, realising it was ice and doing a quick diversion to some water.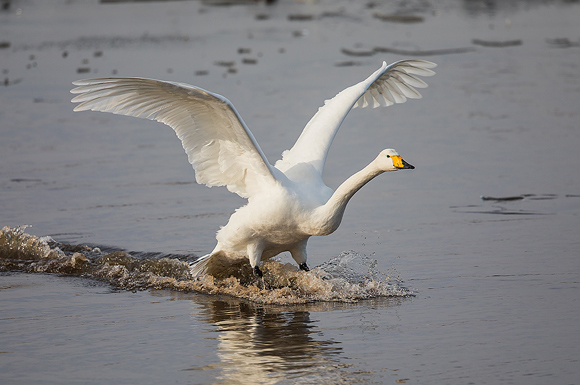 As the cloud set in, I tried a different photography technique - slow shutter speed to blur the action but keep the birds head sharp - more difficult than it sounds as you have to pan exactly with the bird. This was shot at 1/50th second shutter speed.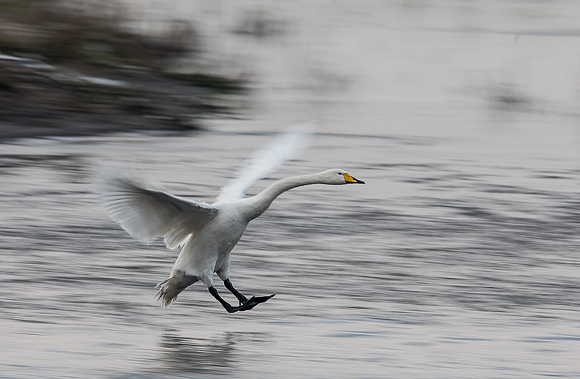 Finally, a shot in the failing evening light.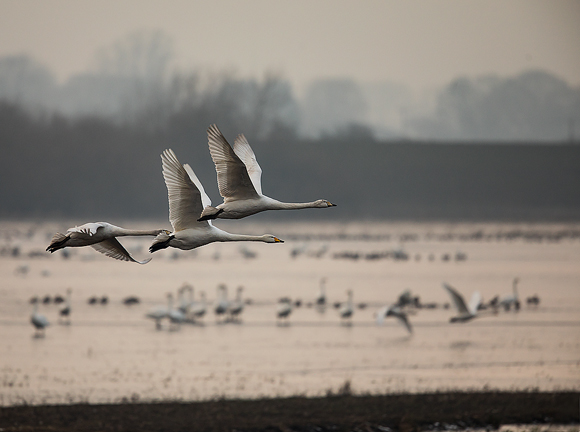 Well, it is something different.