Well, slightly more success than the last blog but bird photography seems to be very hard work at present.
Last Friday, 27th October, I revisited north Norfolk. North west winds, sunny and calm - looked good. Usual first visit to Thornham harbour where the usual Bar-tailed Godwit was in evidence.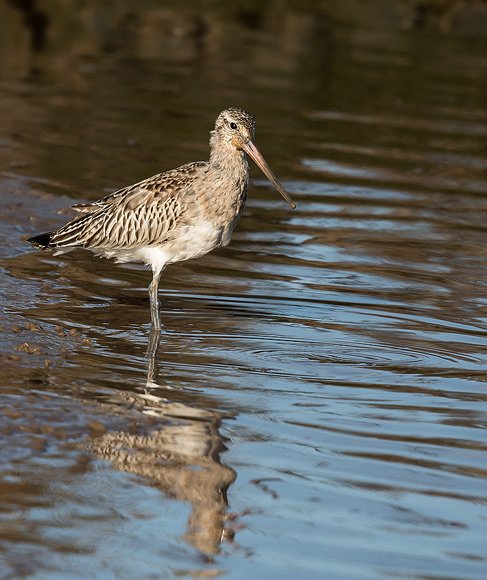 and I caught a Black-headed Gull in noisy mid call - well it resembles a scream to my ears.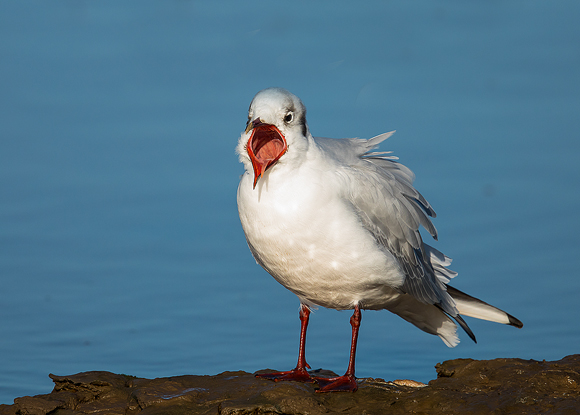 Moving on, the visits to the harbours further east were a total waste of time for us - half term- absolutely packed with visitors so we went to Titchwell RSPB - nothing of interest from the hide so we continued to the beach with the same story execpt for the usual Sanderlings sprinting along the tide line - can't resist them and this time managed one of my target photos - mid-sprint but not touching the ground.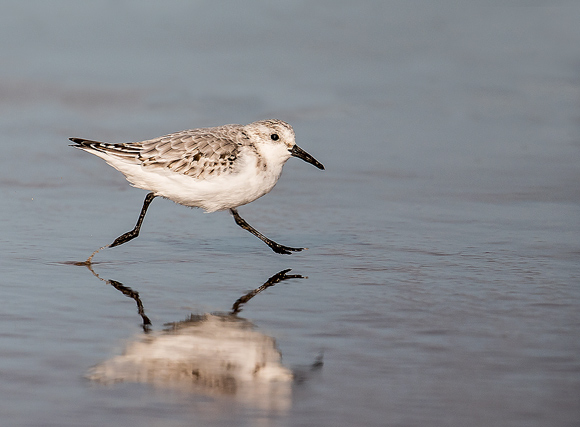 Well that was it. Decent weather - no interesting subject.
I had heard that a Sparrowhawk was regularly visiting the feeding area at the RSPB head office reserve at Sandy so off I trundled last Monday - photos zero except for distant record shots of a Hawfinch - but I returned on Tuesday but still no Sparrowhawk. The usual Great Spotted Woodpeckers put in appearances.
but with nothing else of interest, I kept myself awake by shooting the local corvids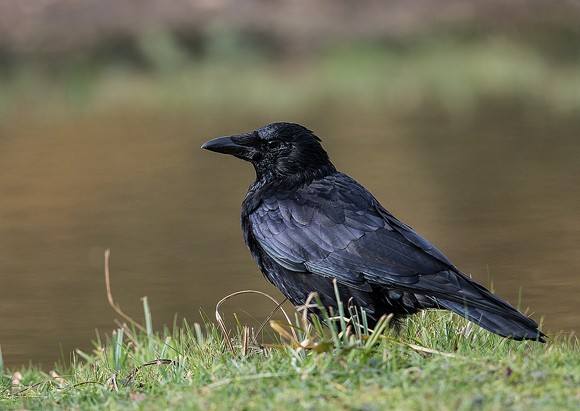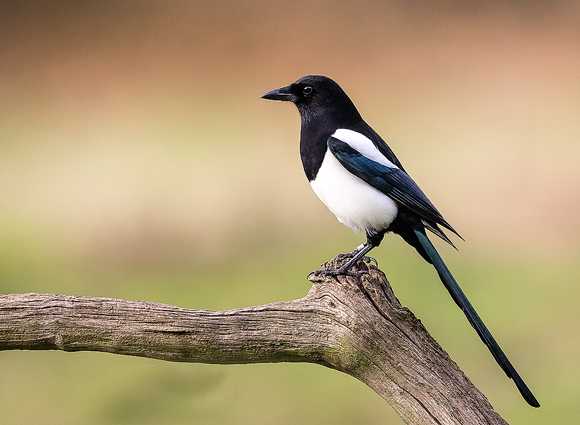 One Magpie decided to bathe.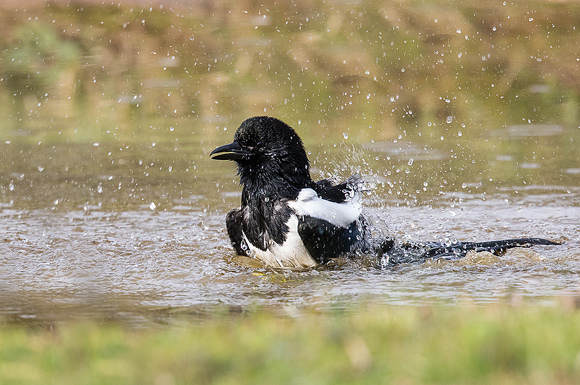 I then tried to get some flight shots of the Magpies but the light was poor by then but managed one worth keeping.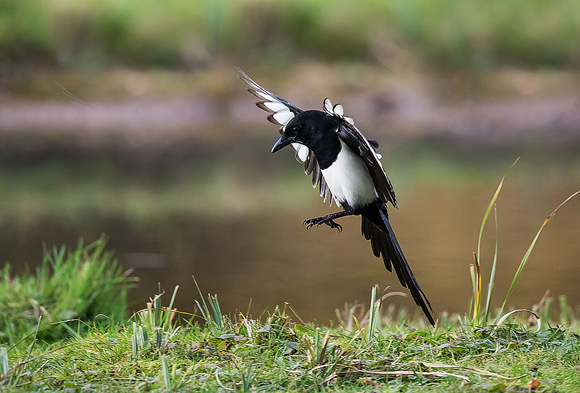 Yesterday (Thursday), I went to Lakenheath Fen RSPB Suffolk to see if the Kingfishers would co-operate. Walking along the winter trail through the reedbed, we noticed something white flitting about - a totally leucistic Wren - the first time I have ever seen one (or heard of one for that matter).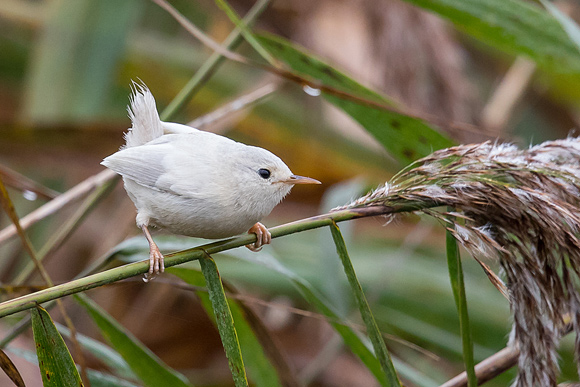 Leucism is different from albinoism. It is due to a lack of pigmentation in the plumage so the feathers are white but the eyes etc. remain the original colour, not pink as in albinoism. A cracking little bird and well worth the visit on it's own but we then went to the hide for the Kingfishers. Three hours later, with nothing happening in the meantime, one turned up, left and returned a couple of times, posing nicely,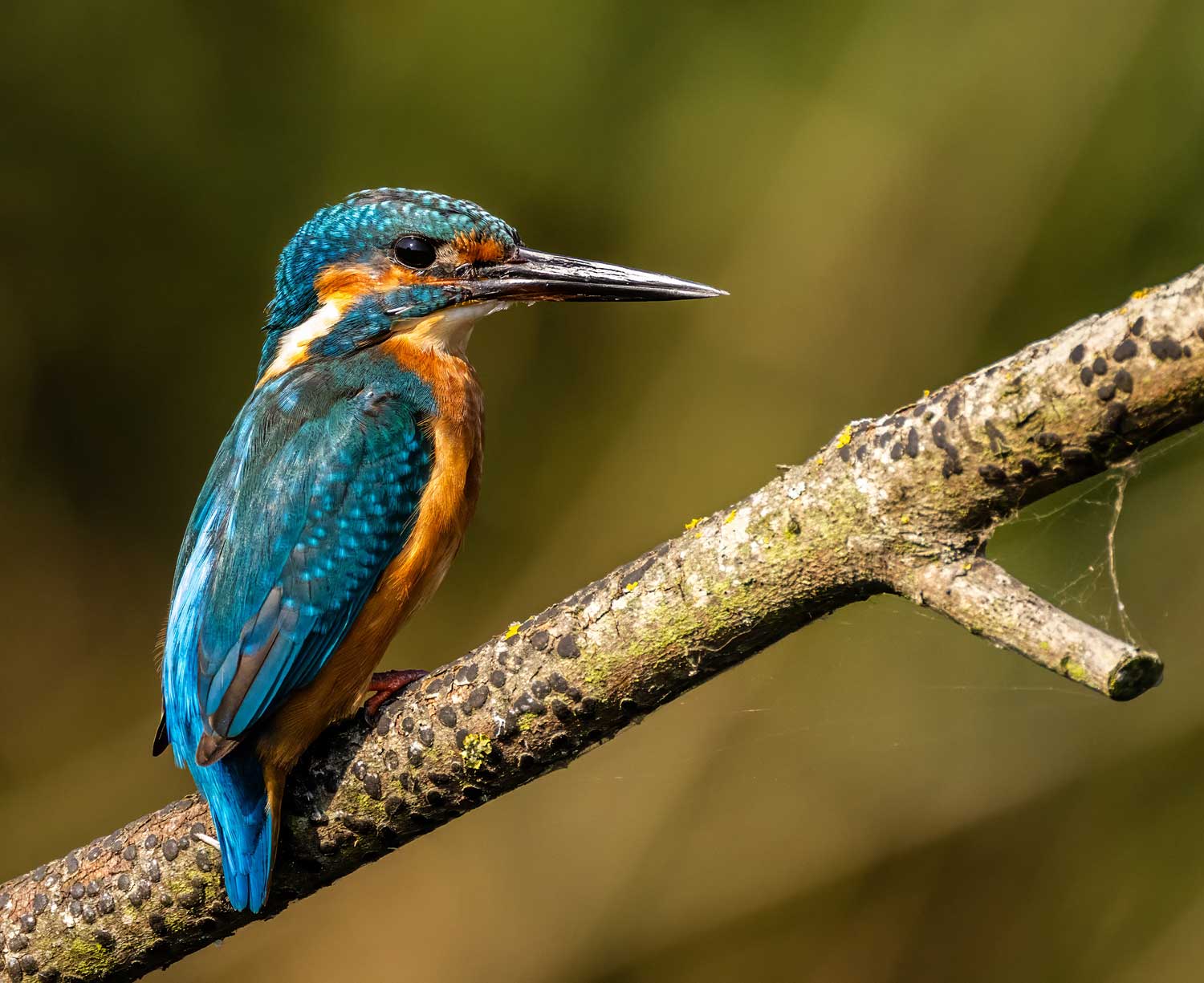 even disgorging a pellet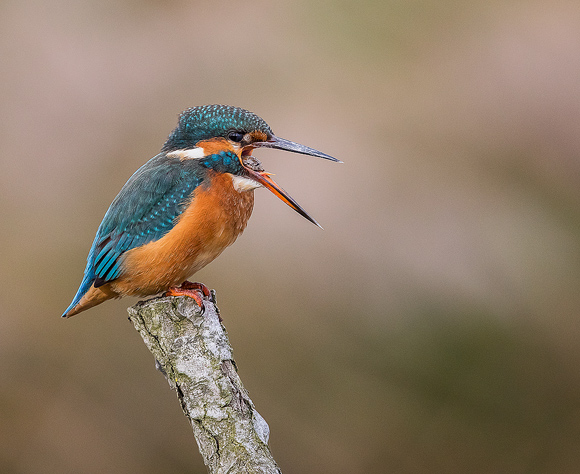 and giving the chance of a rather distant flight shot.
After lunch, contrary to the weather forecast, the cloud cover became very black so it was time to call it a day.
More images in the Recent Addition section