Sunshine at last for our penultimate day in Iceland so we decided to return to the pond off Lake Myvatn to get better shots of the Slavonian Grebe. The summer plumage definitely requires sunshine to bring out the colours.
Another early start to see the sunrise and with it billions of flies, not just small midges but house fly sized and they covered everything. At one stage my camera and lens were completely covered but I was prepared and had a head net to keep them off my face. Thankfully, they were not biting flies but still a nuisance. Well, Lake Myvatn is Icelandic for Lake of flies and it is the flies that attract the birds so there is the benefit.
First to appear was the Red-necked Phalarope - catching flies.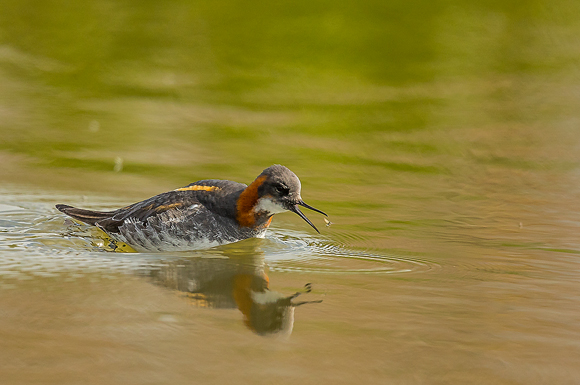 and then the real target bird appeared, the Slavonian Grebe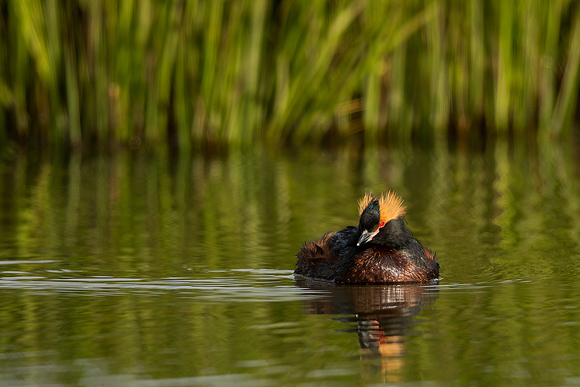 came very close, having got used to us before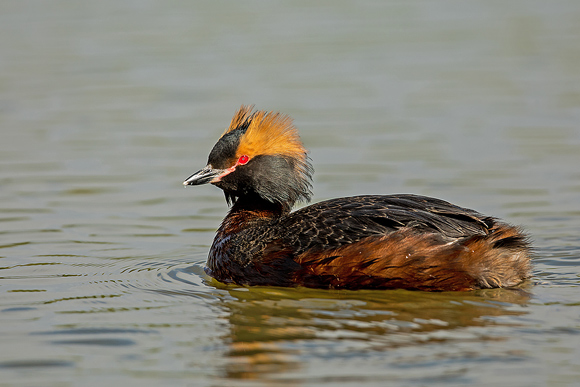 and even showed it's boredom with being photographed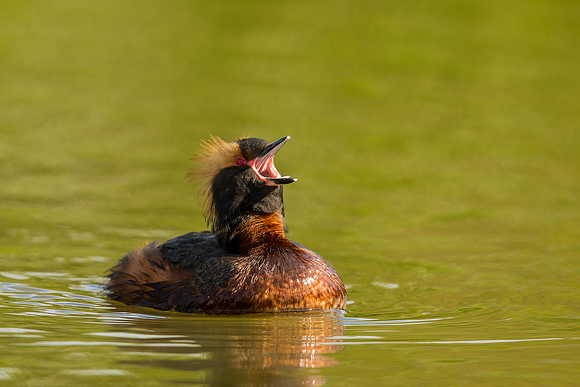 The Red-necked Phalarope totally ignored us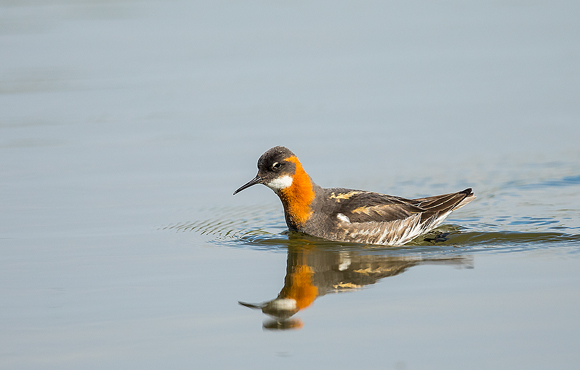 and carried on feeding.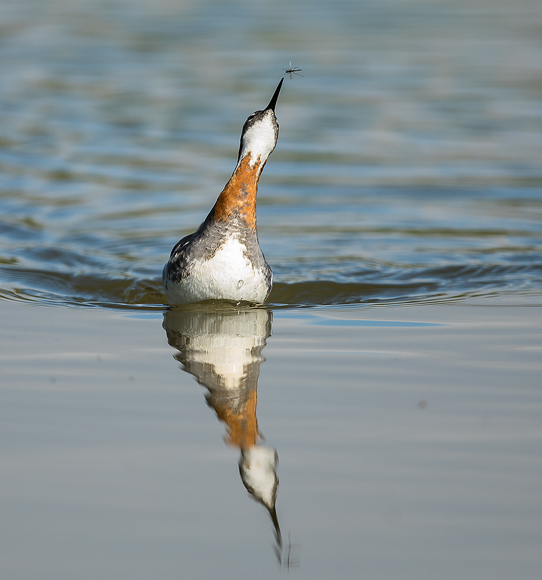 We were then treated to real closeups of a pair of Scaup that unexpectedly flew in, first the female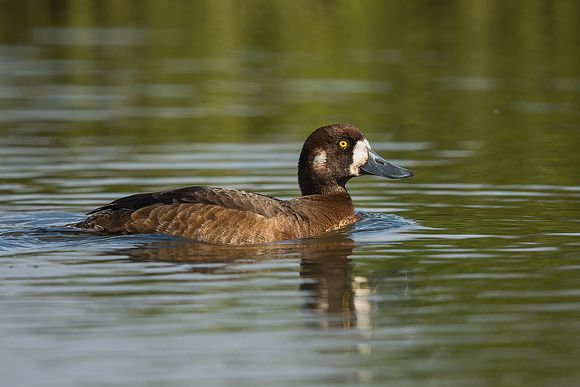 followed by a far more cautious male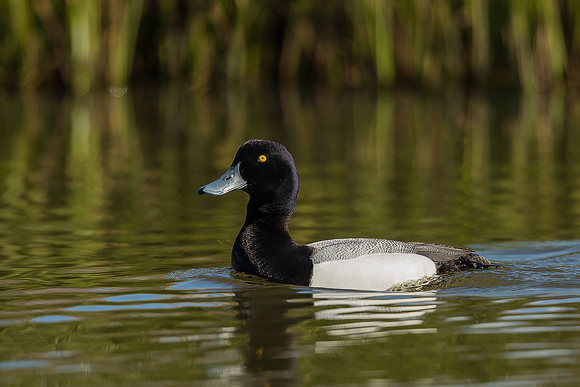 We almost missed breakfast but this was an excellent session.
Later on we returned to the River Laxa with Redwing around the car park.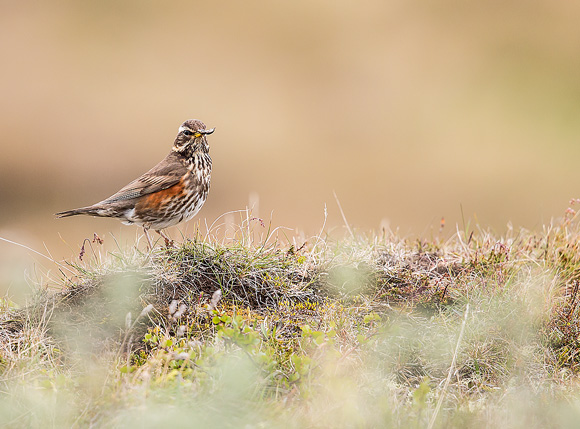 and on the path up the side of the river, a Redwing chick.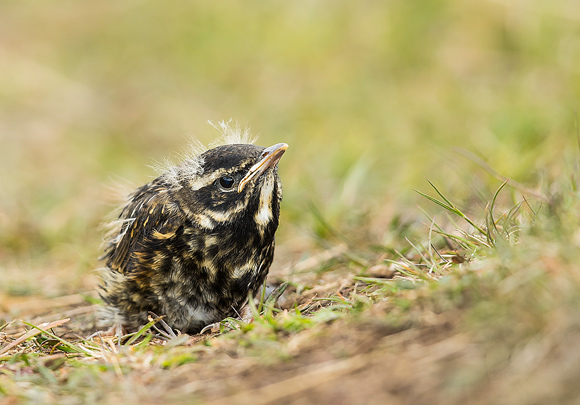 Harlequin Ducks still performing nicely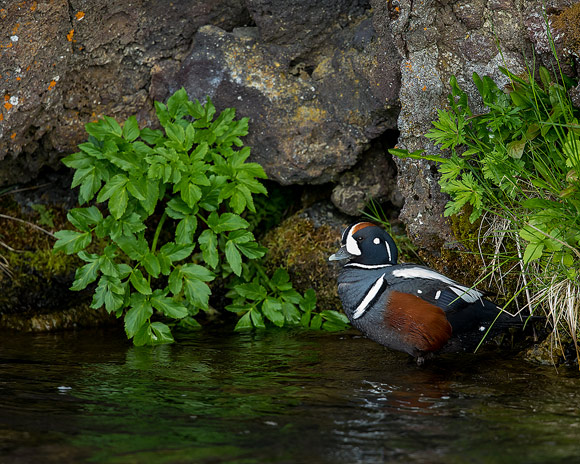 so back to base for dinner and returning to the River Laxa for the evening session
On the way, the usual Reshank was performing on a roadside post, as if I hadn't enough already but I can never resist a decent shot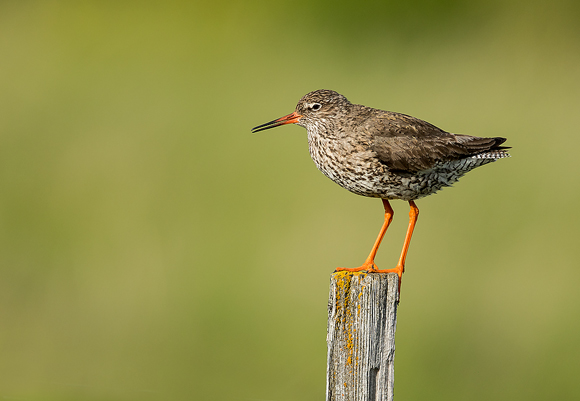 and a Snipe being particularly photogenic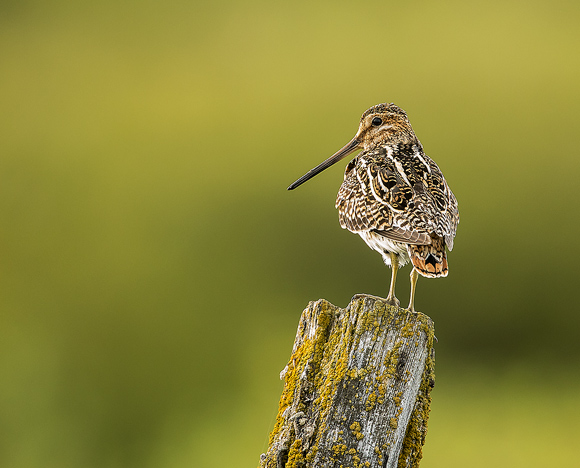 Back at the river, I left the rest of the party and walked further up the river bank and found a quiet part of the river with Barrow's Goldeneye in one corner. This was one of my target species as Iceland is the only place in Europe where they can be found. Creeping up on hands and knees, I found a spot overlooking the area and managed some shots of the unsuspecting group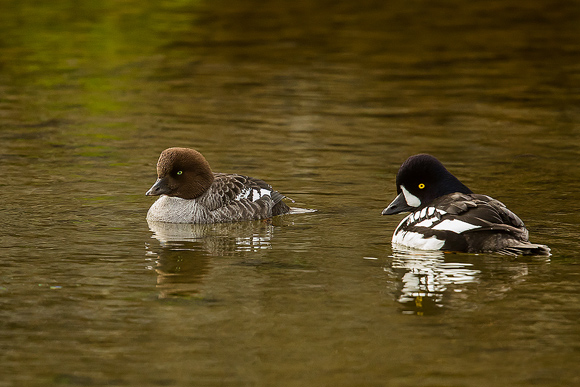 and they even came closer for individual shots of the male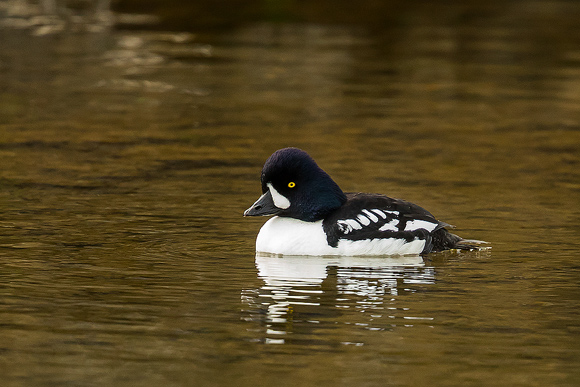 and the female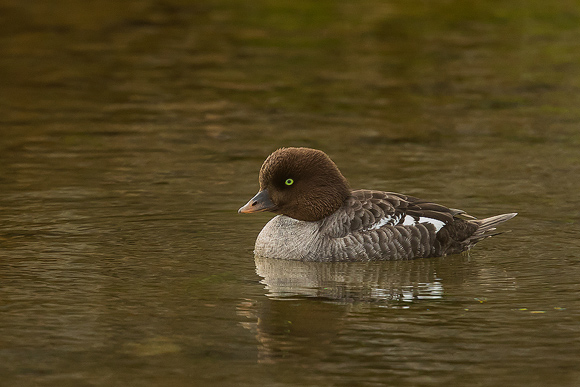 Returning to the main river, I even managed a shot of the Harlequin Duck perched on an island in the middle of the river race, one of the sought-after shots but the high river level meant that there were few islands so opportunities were scarce.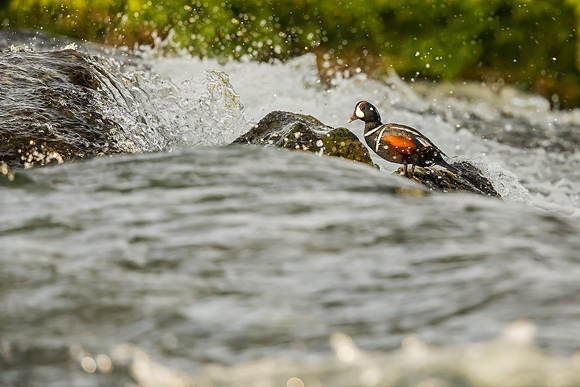 Anyway, an excellent day overall.