Sometimes, things have a way of turning out totally unexpectedly. Thursday of last week was a typical example.
So far, I have been rather lucky with photography this year - Serin at Fen Drayton Lakes followed by Slavonian Grebe for the first time - and all in the first month. Surely this could not continue but, ever the optimist, I ventured forth, with a friend on Thursday 28th January. Weather forecast excellent - sun all day.
For some time, I had wanted decent images of Goosander. They are available locally at replica rolex Grafham Water and Paxton Pits but so nervous and skittish, it is impossible to get within 100 metres of them. Also I had not photographed Mandarin Ducks for many years and both were on offer at Christchurch Park Ipswich.
Arriving at the visitor centre, a very helpfull chap told us where everything was and then proceeded to direct us to see Mable, a local celebrity. Mabel is a female Tawny Owl that for the past 5 or 6 years has been occupying a hole in an oak tree in clear view.When we found the tree, there was a class of young schoolchildren playing around the base of it and then looking up and Mabel was there taking no notice. So a few shots later, not the best because we were rather late for the sunlight but she proceeded to preen her foot feathers to show she was not asleep.
Then round to the pond for the Goosanders - a male and two females had been reported and there they were, taking it easy under the bank opposite but well within range.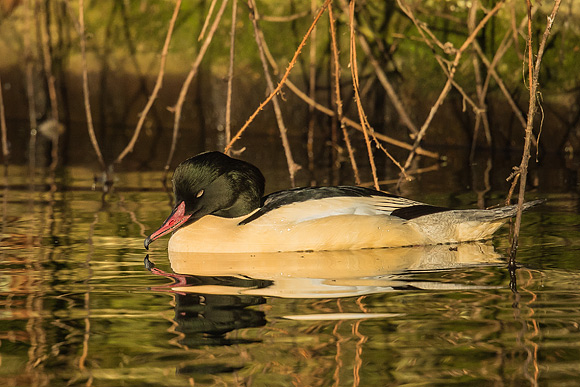 The park was busy with locals but rarely disturbed the birds. A female swam breitling replica up to a log in the water and proceeded to preen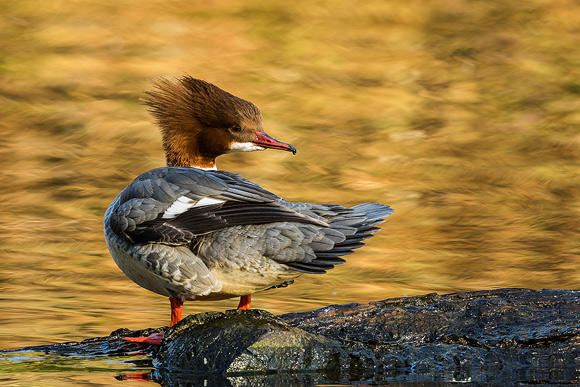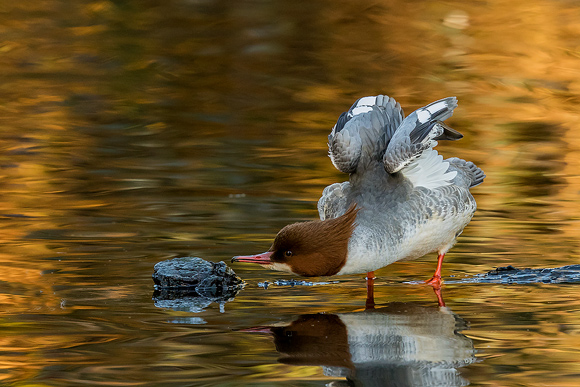 but with that returning to resting mode, we made our way to the top of the pond where a few Mandarin Ducks were also resting but mostly screened by foliage.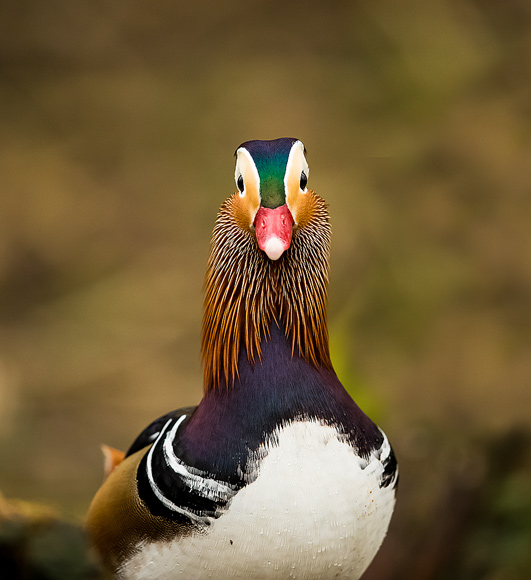 With not much going on, we had lunch and returned. Well, my philosphy is if there is something available to photograph, keep at it.
The sun had moved round and there were gorgeous reflections of the surrounding foliage in the waterand then it all started to happen. Black-headed Gull bathing
Mandarin Ducks came out in force, some times too close to focus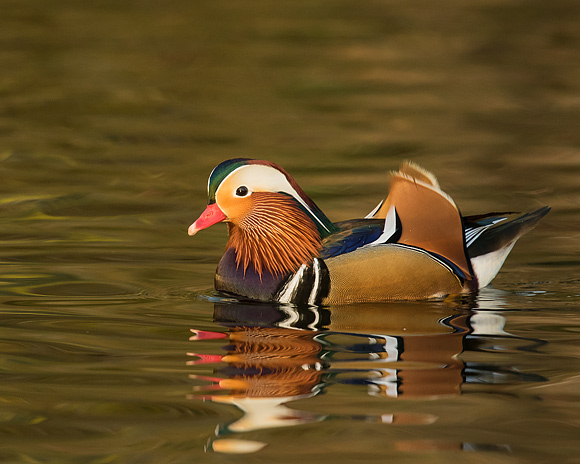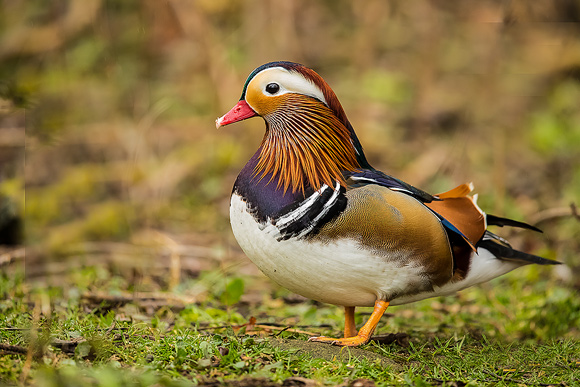 and even the odd Brown Rat showing well
Then my real target bird, the Goosander came out into the open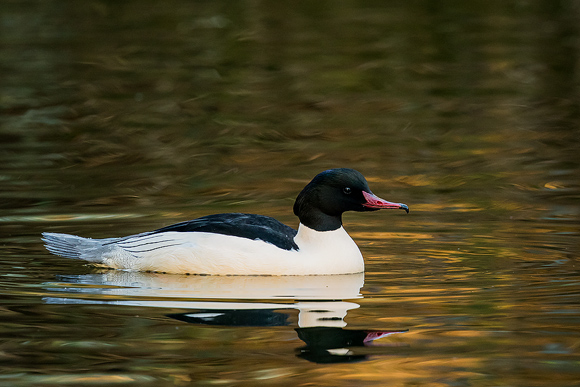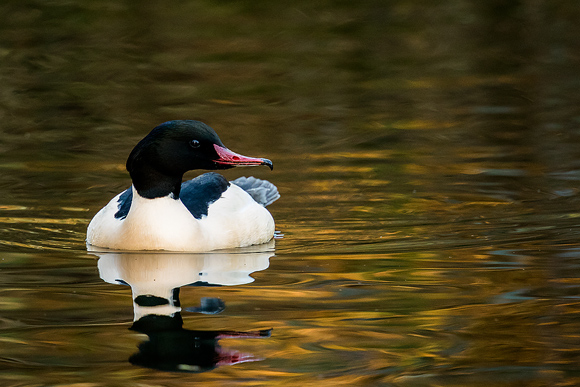 and even bathed in full view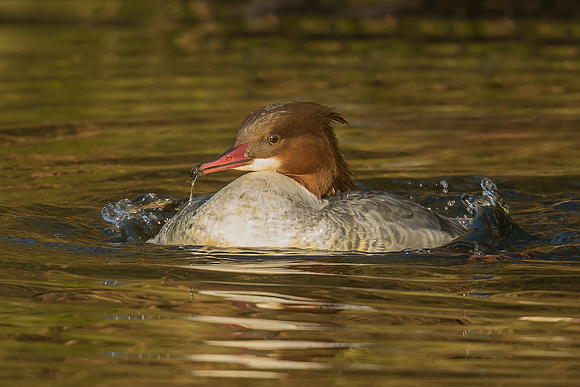 A Stock Dove dropped in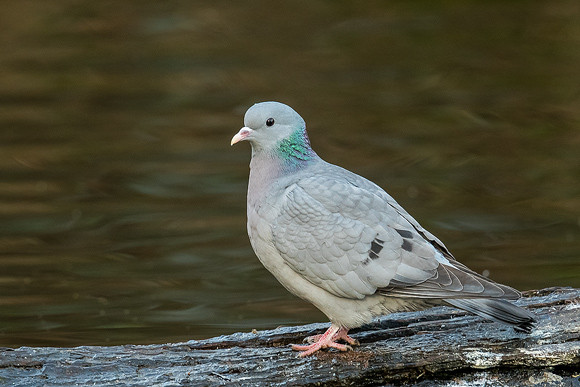 and to cap it all, the male Goosander had a wing flap - and even facing the right way!!!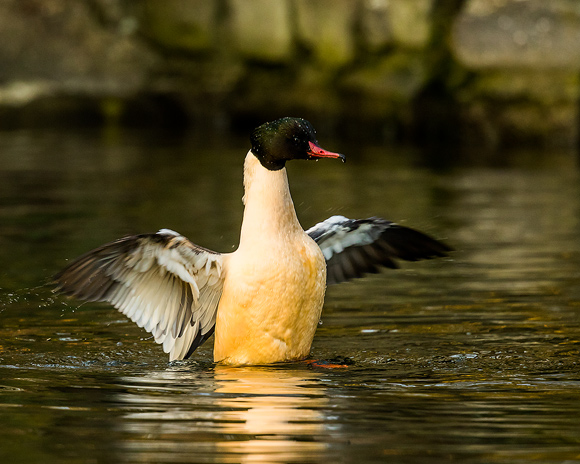 Well, what a day. Far too many images to process - it has taken me over a week, on and off to catch up. Long may this stroke of fortune continue.
More images available in the recent additions section