Over the weekend, two Taiga Bean Geeses were reported among the usual flock of Greylag Geese at Cambridge Research Park, also known as Waterbeach Pits. This is a species that I had never seen, let alone photograph so, being almost on my doorstep, I decided to check it out last Maonday, 13th January.
Previously, I had only driven round it as it is a commercail centre with large office blocks but there is a largish mere at the end with a bird hide. I soon foulnd the hide with a thin bank of reeds in front of it. The Taiga Bean Geese were asleep on a the far side of a small island with the Greylags in the middle of the mere. The high reeds did not help as it meant shooting through them as they waved about in the breeze.
After some record shots that eventually were not keepers, the birds flew off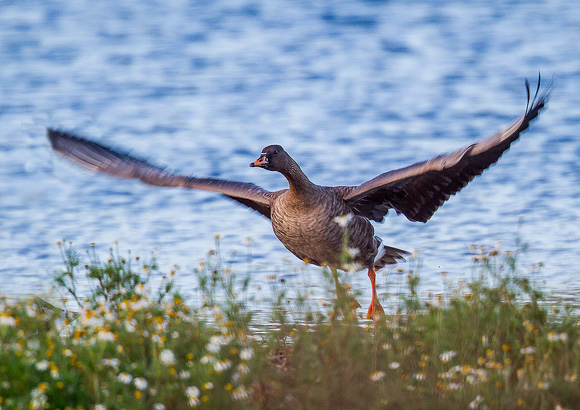 but returned about 15 minutes later, landing on the far side of the island but allowing better shots.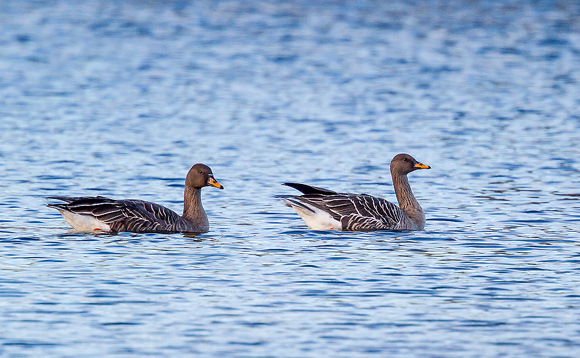 They then headed towards the island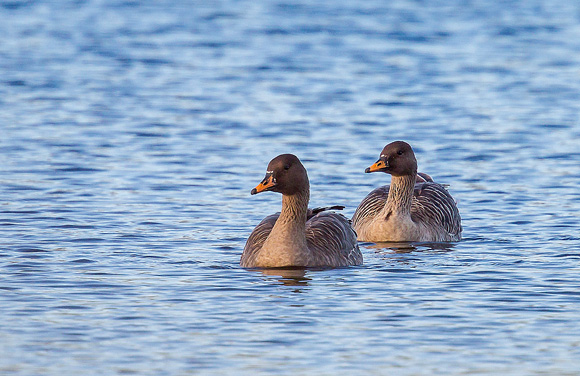 before landing and showing well.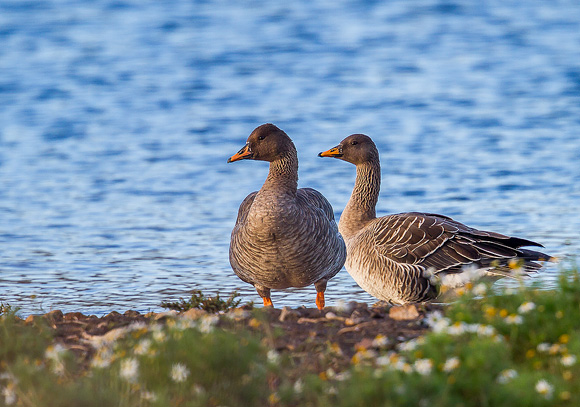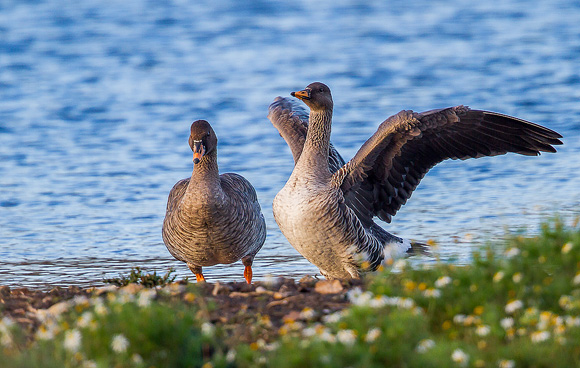 They then flew off North-East into the distance.
Apparently they were reported back there yesterday (14th). This is only the second ever report of this species in Cambridgeshire so quite a find by David and Jon Heath.