I was bored on 21st June so decided to try the usual spots on the north Norfolk Coast. Weather sunny and warm.
First call was the harbour at Thornham. Nothing of real interest so I walked across the bridge and found an Oysteractcher sitting on a nest in one of the bridge uprights. It did not move as I walked passed it so a quick lens change required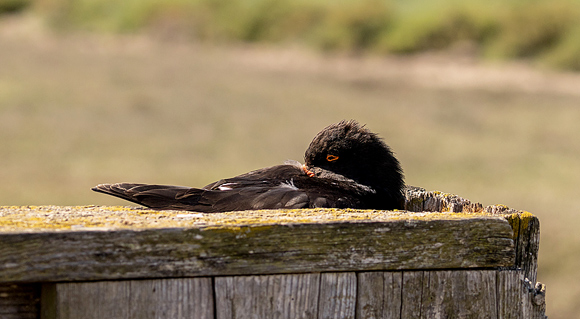 After that, none of the usual places resulted in any photos - people everywhere so not surprising, and it was not even school holidays. I dread to think what Norfolk will be like during August.
So lunch taken in the Titchwell car park and then onto the reserve.
Now Avocets are really attractive birds but when they have young, they are so aggressive that there are few other species that will hang around and this was the case. Just in front of Island Hide there were three Avocet chicks
and then a real spat between two adults when one got too close to the others chicks.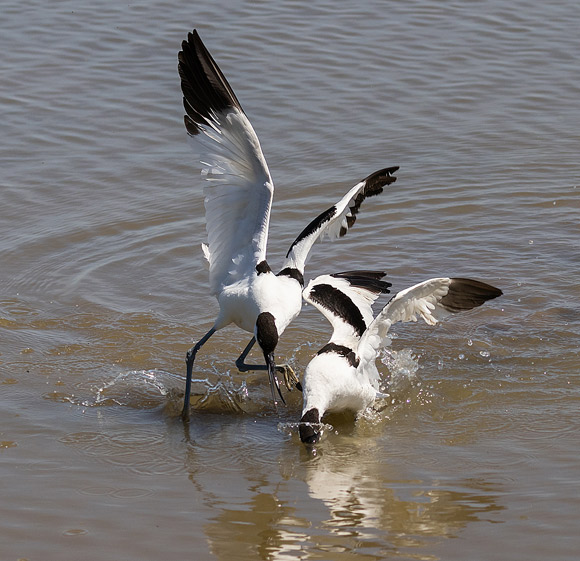 There was very little on the beach - some distant Sandwich Terns feeding and drying out on the wing.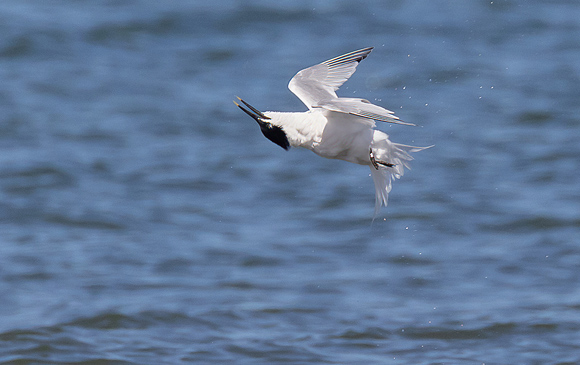 so back to Parrinder Hide - more Avocets, one actuallyu posing nicely.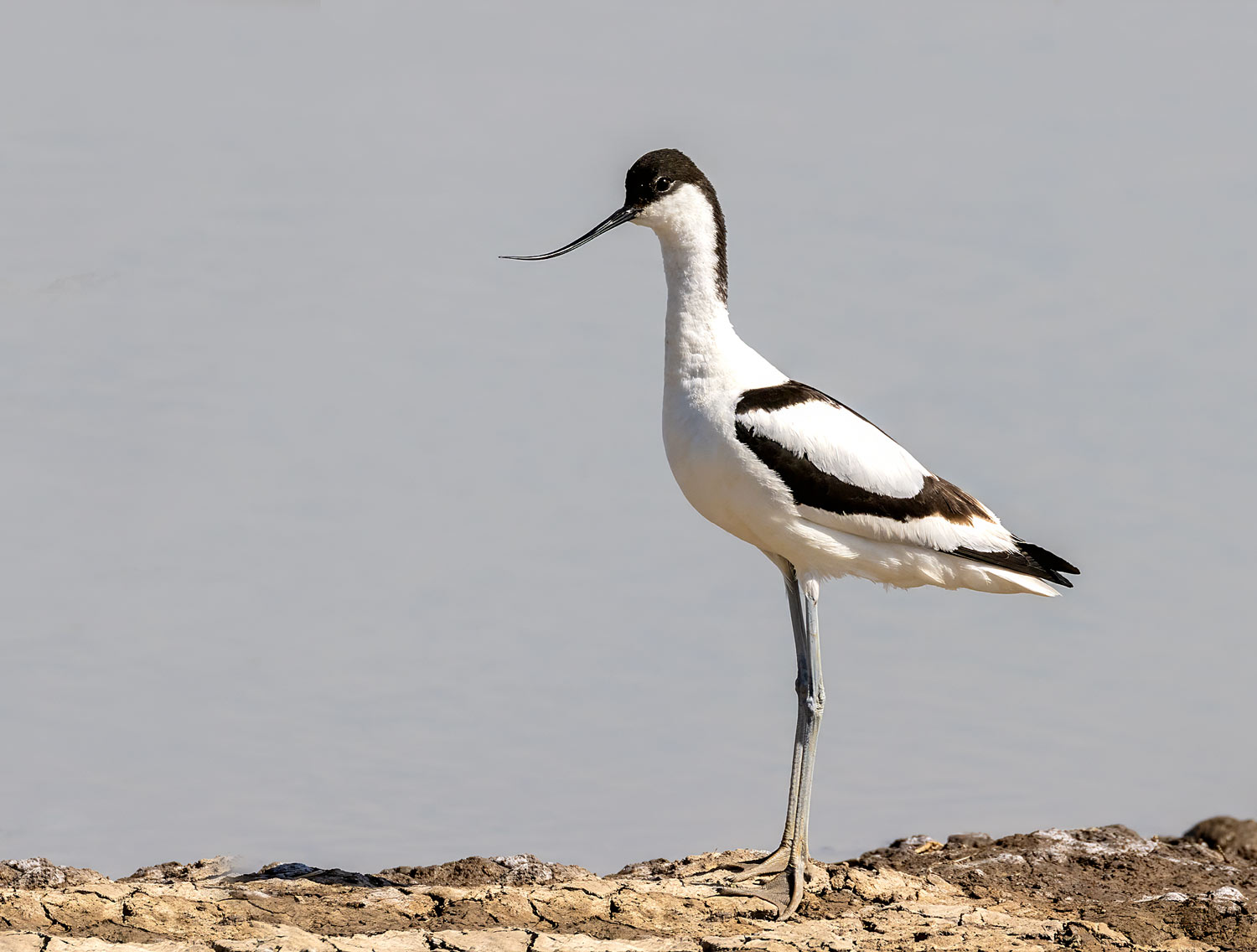 and then two pairs of Avocets took offence at a Shelduck entering their territory and combined to see it off.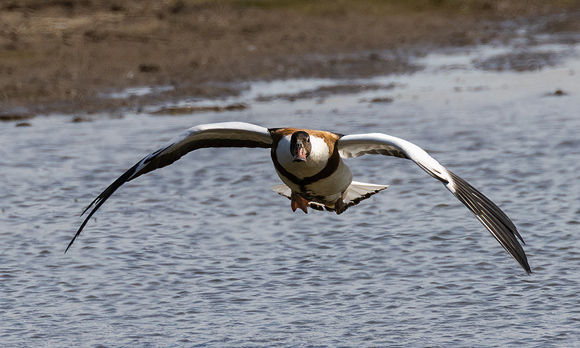 To the left of the hide, there seemed to be some panels that were almost totally covered by a flock of Starlings, taking it in turns to feed on the reserve and then return.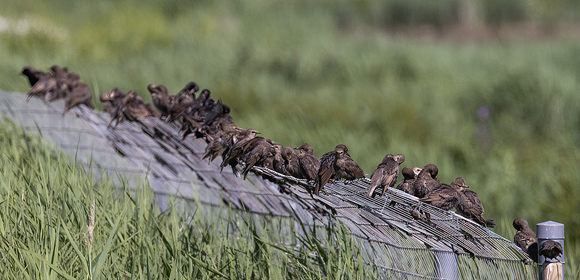 Just lately, Titchwell never fails to disappoint, this day being no exception..
Returning homewards, a call into Thornham harbour where an Oystercatcher was bathing in the ebbing tide.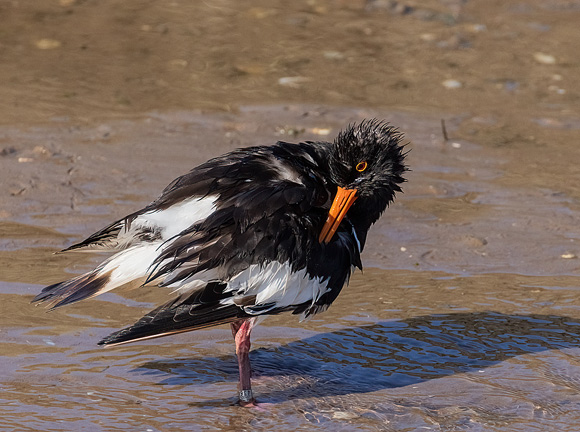 So an enjoyable but pretty fruitless day overall.