8th September - North Norfolk
The recurring problem with the Covid crisi is that people that would normally holiday abroad go to places like Norfolk instead. Should have realised it would be busy but I didn't expect just how busy my favourite harbours would be - more dogs that birds - on fact no birds at all.
So it was ending up at RSPB Titchwell for the afternoon as the morning produced nothing. In fact Titchwell was unremarkable too. Considerable work has been done to remodel the freshmarsh - yet to make up my mind on that as any birds of interest were on the far side and certainly too distant for photography.
One lone Black-tailed Godwit produced one of my favourite types of shot - small subject in a plain background.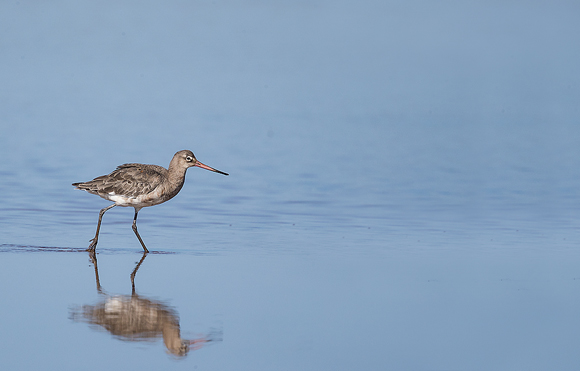 A Greenshank was feeding in the brackish marsh - just a little too far away for eye-catching shots but needs must!!!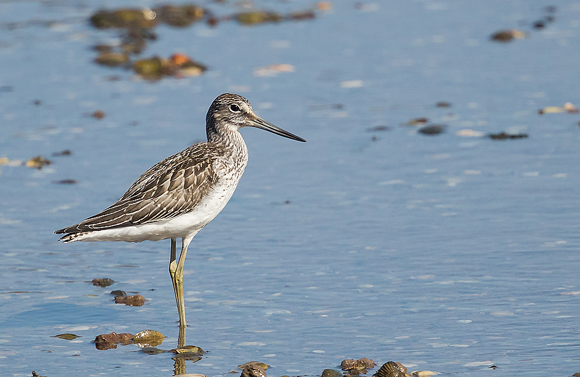 and a Curlew came close at low tide on the mussel beds.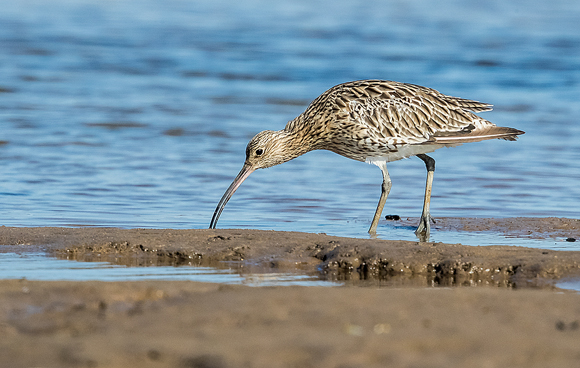 As I said, an unremarkable trip.
17th September - back to Frampton Marsh RSPB
No real rarity this time. Most of the morning spent in East hide - it was another case of trying to make the best of not much. Subjects on white backgrounds are called High Key photos. The white sky reflection in the water provided the opportunity to try it out on this Shelduck by overexposing the whites. Some like it, some do not - a Marmite taste - but just an attempt to try something different.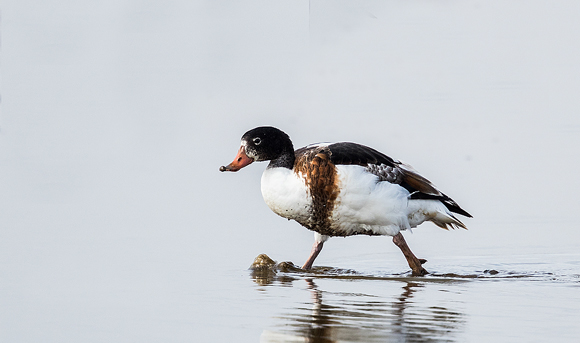 Moving on to the next hide, the same opportunity came when some of the large flock of Greylag Geese took off.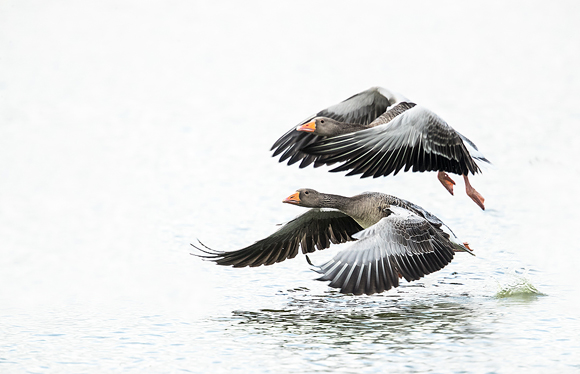 There were 29 or so Spoonbills on the North scrape, too distant for anything meaningful until they were put up by a raptor and settled just a little closer.
The best photo of the day - still too distant.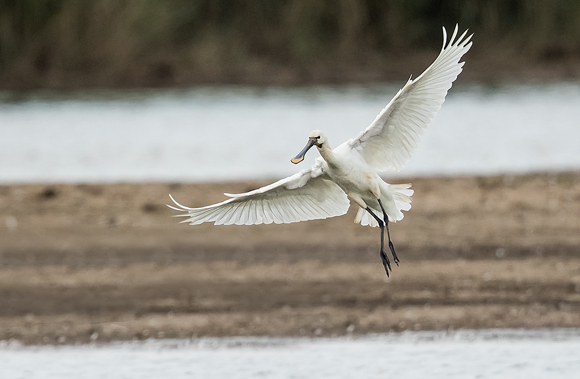 And then two started bill waving.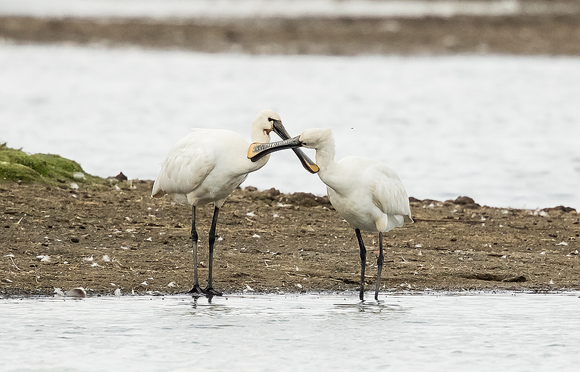 Finally, a Spotted Redshank showed on the closest island - still too distant.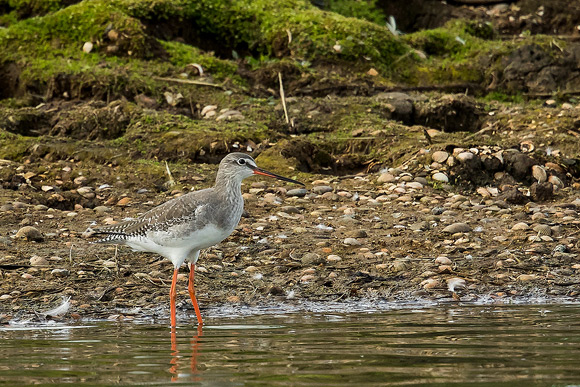 So another day with nothing eye-catching. That's wildlife photography.