Last Friday, 10th, was my first time out with the camera this year and, in fact, my first for three weeks. A busy Christmas abroad to stay with family, and also around new year staying with family, coupled with adverse weather so I was rather keen to take advantage of the sunny day forecast. Except it wasn't until lunchtime - such is life.
The first effort was to a rather remote part of west Norfolk, Walpole St.Peter, where a rare Lesser White-fronted Goose had been reported. Apparently, it was in a large flock of Pink-footed Geese but they were too distant for photgraphy and even birders with scopes had not seen it.
Next, off to Sedgefield, near Heacham, where a strange Yellow Wagtail was seen. It was reported as an Alaskan Yellow Wagtail but how these people see the difference in the winter plumage of these sub-species is beyond me. Anyway, it showed for a short time but the gloomy weather made photgraphy difficult so only a record shot was possible.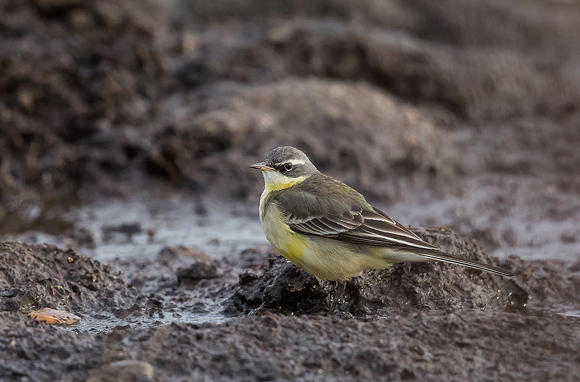 After visits to a couple of the harbours along the Norfolk coast, with nothing of note, I called in to the RSPB reserve at Titchwell where a Woodcock had been showing. I have never photographed a Woodcock. They tend to be night feeders and roost in damp woodland with their plumage giving such excellent camouflage that it is rarely possible to see them.
This one was on show but deep in scrub. The sun was now shining so deep shade made matters worse but a few attempts resulted in one record shot.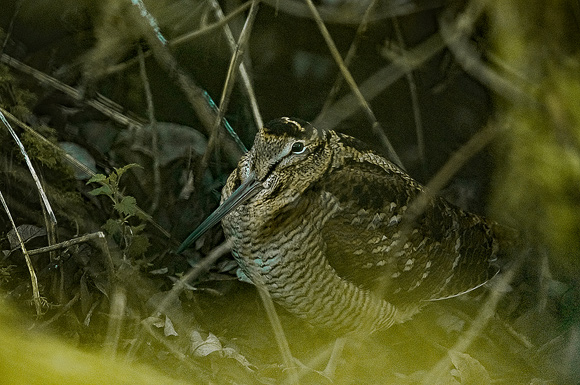 Two new species for the day but record shots only so mixed fortunes.