A very strange week altogether. As there was nothing more local to entice me, my first trip of the week was to Lackford Lakes Suffolk on Tuesday. I only intended to spend the morning there which is probably just as well.
First visit was to Reed Hide - well I think that is what it as called - to see if the Kingfishers were putting on a show. Typically rather full but I did manage to get a seat. A Great White Egret was feeding relatively close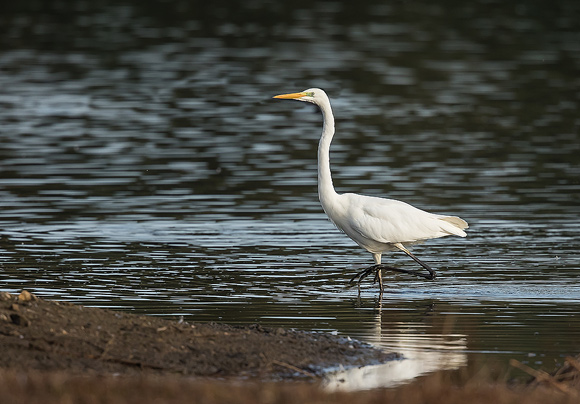 with a Kingfisher appearing shortly afterwards but left rather suddenly, as did everything else within sight. There was a working party that started to burn the cut reeds within sight of the hides. Well that successfully messed up the morning.
Chatting to a couple of the locals, they said that they would go to 'The stump' to see if anything was happening. I did manage to find them just off the footpath with the stump of a large tree that had fallen down. One had very thoughtfully brought some fat balls that he had inserted in various strategic places with the usual Tits calling in and frequent Nuthatch's.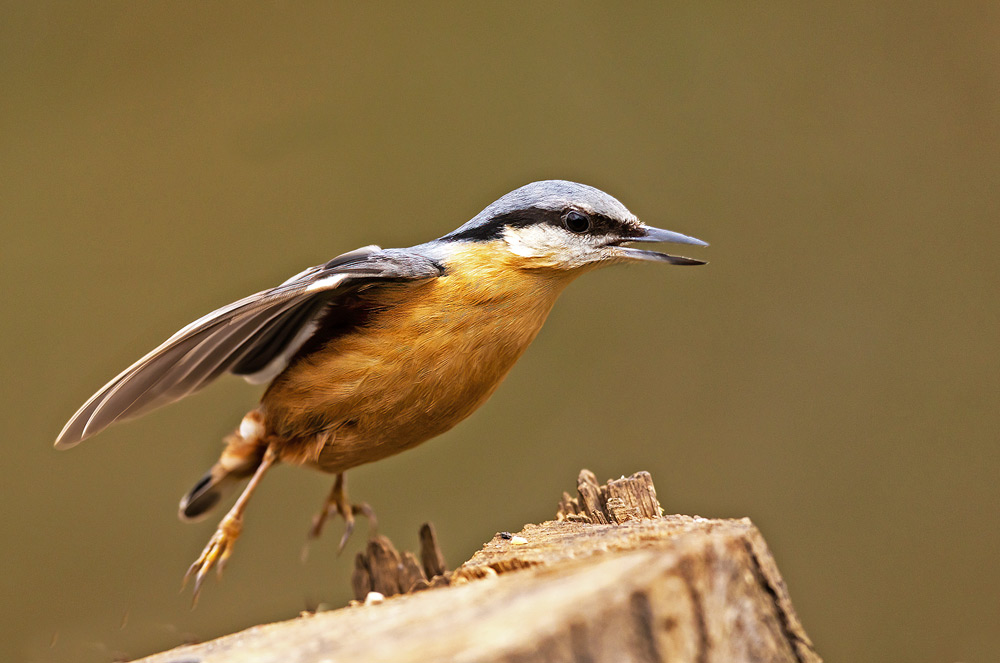 One of the locals was photographing Bank Voles. This would have been a first for me so, although quite dark (ISO 8000+) I concentrated on them.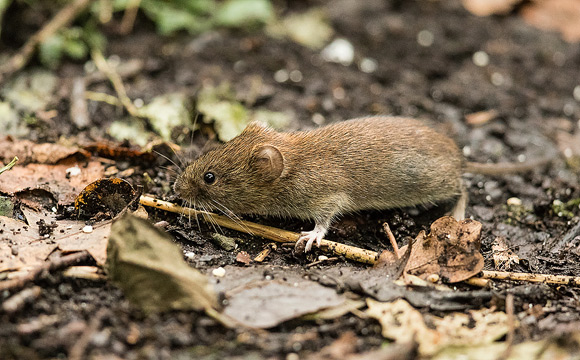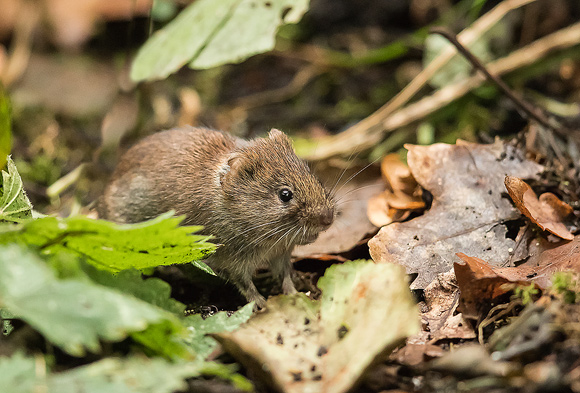 Well that was a result so I then called in at the Double-decker hide where a very scruffy Green Woodpecker was feeding.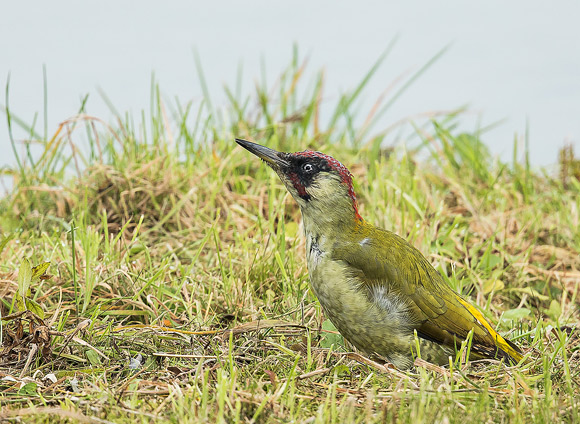 With nothing else around, I was home by lunchtime.
The next day, a friend and I decided to try Frampton Marsh RSPB. I have rarely been disappointed with this reserve but today was a total disappointment. All that was showing for a shot was a pair of Stonechats and even the male was not co-operative.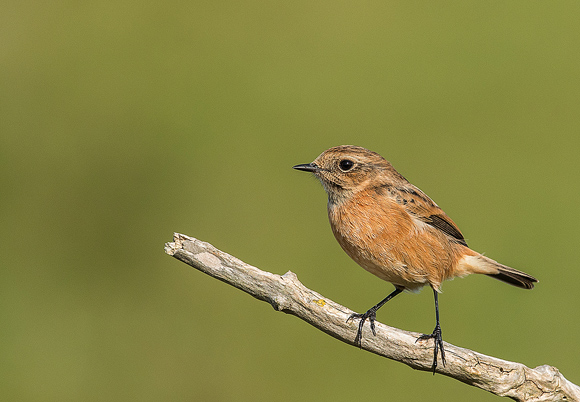 Leaving at lunchtime ,we decided to call in at Kings Dyke NR Whittlesey on the way home. That was not much better. I even took a photo of a Grey Squirrel, just to keep the trigger finger in action!!!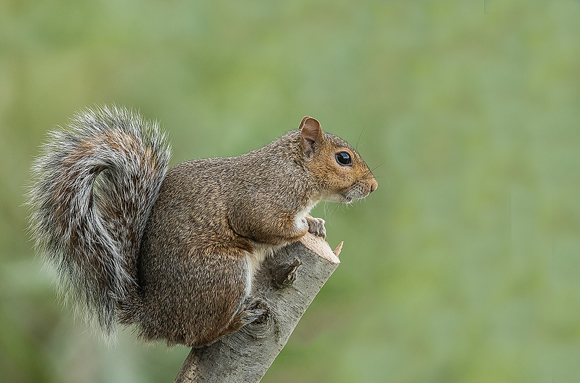 A pair of Mallards decided to mate but facing away although the resulting 'Geronimo' action was worth a shot.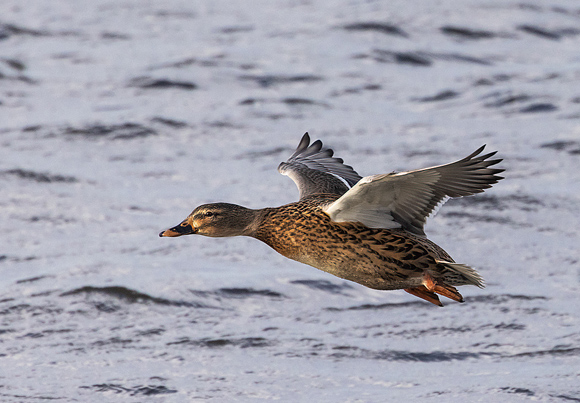 There was always Reed Buntings coming in to the feeders but the opportunities for a decent photo were few and far between.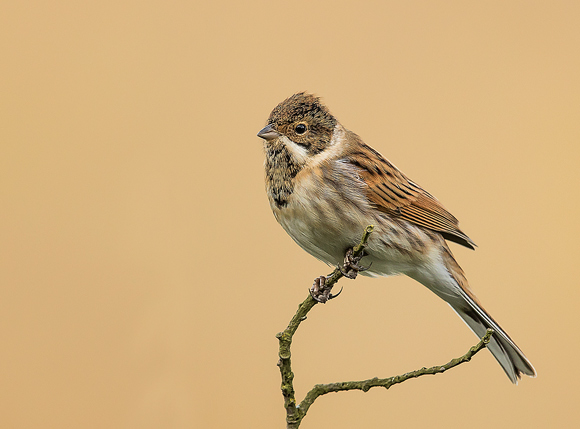 although a male decided to have a preen and a stretch.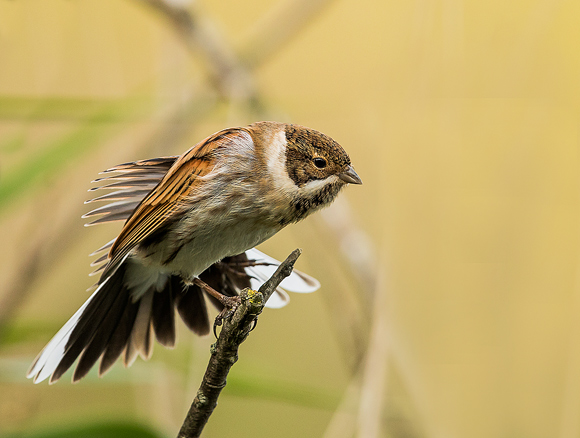 Not a particularly inspiring day but that is wildlife photography for you.