I have been suffering from a trapped nerve in my back for the past few weeks that has made it difficult to get out because it affected my right leg. To make matters far worse, a couple of weeks ago, I re-activated an old injury to my right knee so was confined to the house for a time - frustration!!!!
Last week, I decided to drive to Fen Drayton Lakes and see what was possible from the car. A few years ago, this was a regular trip and there was always something of interest but various factors have combined to make this far less interesting - and so it transpired with just one photo opportunity - a very close Dunnock.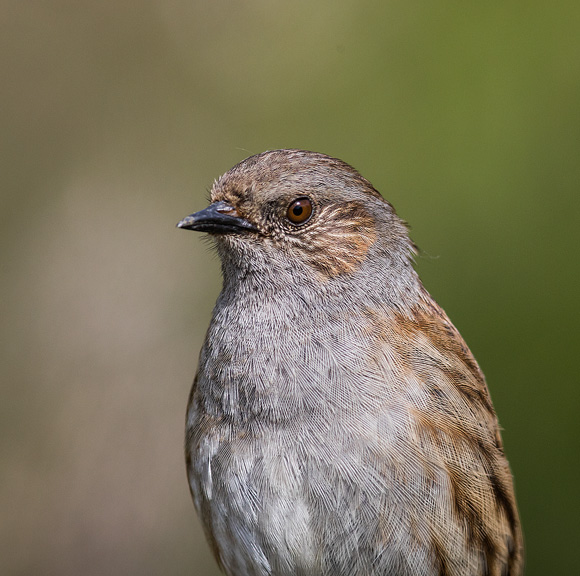 The next day, hearing cheeping in my back garden, I noticed a male House Sparrow near my garden feeders. Moving as fast as my knee would allow, I got the camera, gently opened the bedroom window and there it was sitting on the perch.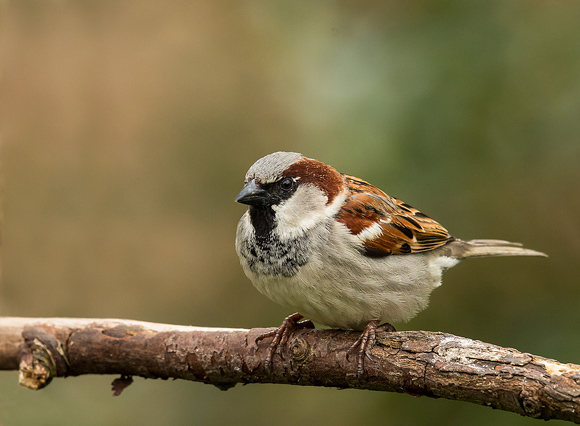 A flock of House Sparrows used to be a permanent fixture in my garden but not now - this was the first visit for a couple of years so worth getting excited about.
Last Thursday, I went to the RSPB reserve at Fowlmere. I hobbled to the first hide and sat there for the morning in glorious sunshine, waiting for something to happen. A pair of Little Grebes were in an out of the reeds but nothing special.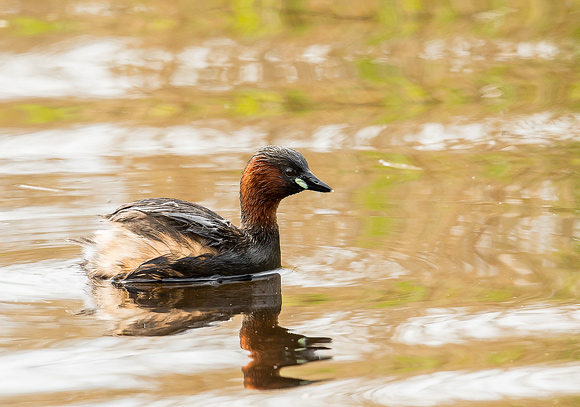 A pair of Greylag Geese paddled past the hide with three goslings in tow - a nice family shot.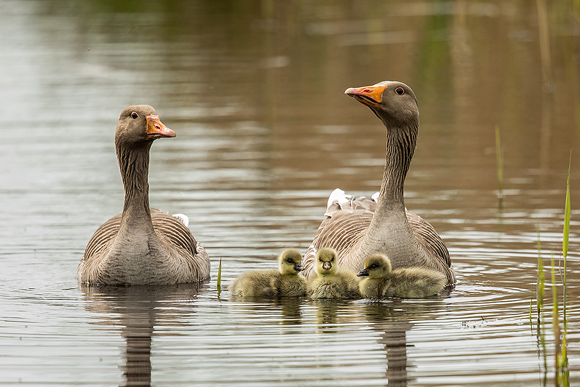 and even the youngsters on their own.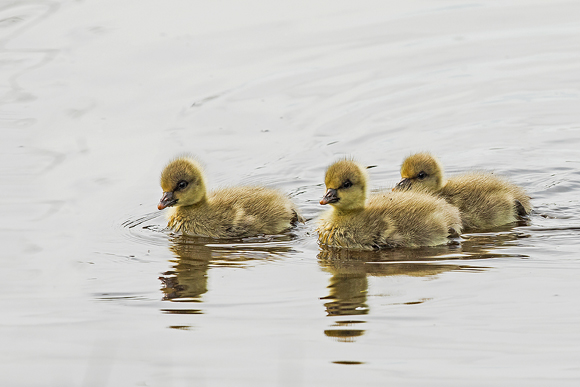 And then a Little Grebe chick appeared from the reeds searching to be fed - unusual and a decent opportunity for something different.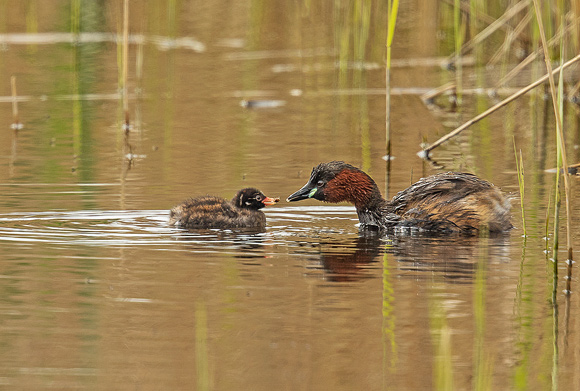 and when the parents decided to do something else apart from feeding the chick, it really gave off in no uncertain terms.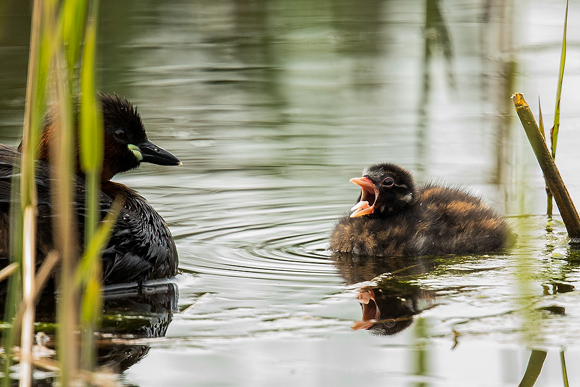 Nice to know that even birds have trouble with unruly youngsters.
After being fed, the chick gave a lone photo opportunity.
With the sun getting high and the light very contrasty, I hobbled back to the car.