So far this year, at my local reserve, Fen Drayton Lakes RSPB, there has been a dearth of the usual winter thrushes. In past years they have regularly fed in the bushes either side of the access road but seemingly not this year.
The access road has become much busier with joggers, dog walkers etc, and cars going to the car park at the end of the road and this was keeping the birds away. However, the recent high water levels flooded the road cutting off the car park and the birds suddenly appeared en-masse.
This had to be an afternoon visit to take advantage of what little sun we are blessed with at present so time was of the essence before the light went.
On Monday, I parked at a spot close to their feeding spot, just before the flooded area and waited. After a half-an-hour these notoriously flighty birds started to return and photographic opportunities came and went as just the odd few people came by.
Fieldfare were the most prominent but still tended to stay at the top of the hedge.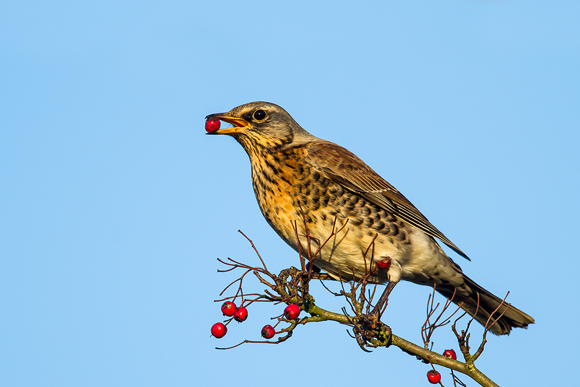 There was only a few Redwing but some started to feed rather lower down.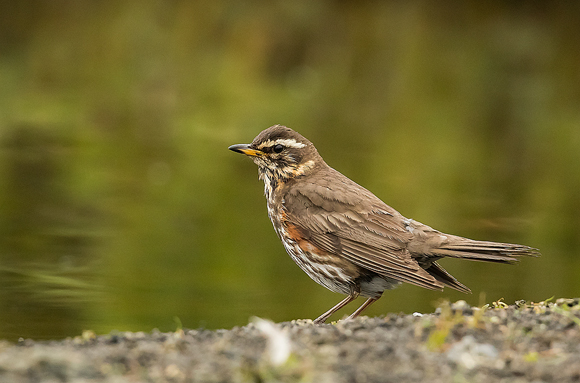 The Fieldfares then became rather more accepting.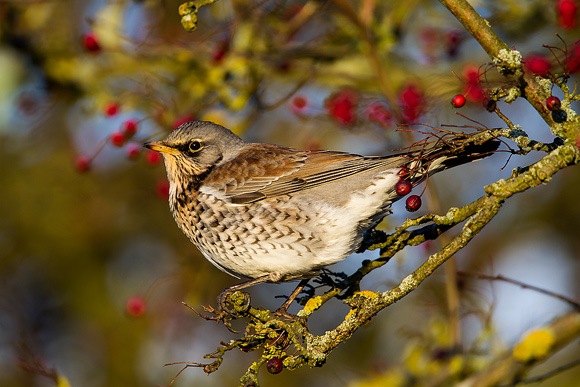 Still, the late afternoon sun brought out the colours so the photos reflect the 'golden glow' that photographers rave about.
More images in the Recent Additions section of this website.