Saturday 22nd March - time to start the long drive home but we had booked into a B & B part way dowm so had plenty of time for the drive. We had planned another session at Lach Garton for the Crested Tits but yesterdays success maded this unnecessary.
I asked Marcus Conway if he had any suggestions that would not take us too far off our route - try Laggan, he said and told us where to find it.
This was a proper made up road heading into the mountains, single track with passing places although we only saw one other vehicle. It was through fields, by a lake and then into pine forest.
We must have driven a few miles when the pine trees opened out from the road to a clearing and in it were 4 Red Deer stags, complete with antlers, on the right side of the road for the sun and with a natural background. It just doesn't get any better than this and what impressive animals they are close up.
Carefully getting the cameras ready, we took a few shots using the car as a blind, expecting them to take off any minute. Fortunately, I had my 7D with the 70-200 lense with a 2x converter and this was just the right rig for the occassion as it allowed me to pan out.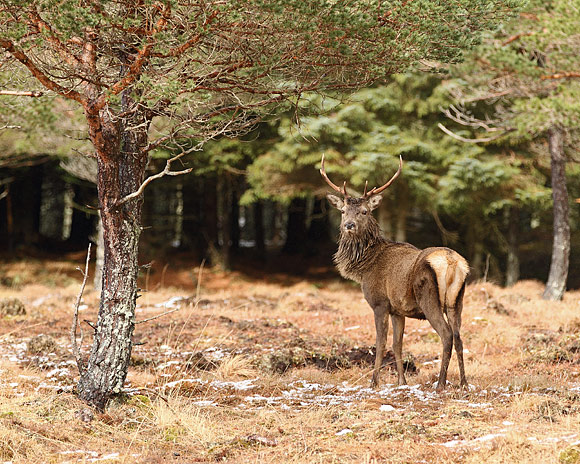 They continued to feed, just keeping a wary eye on us but came even closer.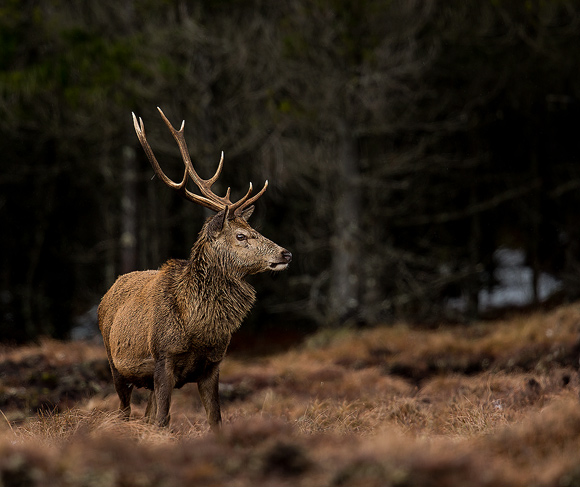 and then they were joined by another four males and these really gave us the opportunity for good close-up natural looking shots.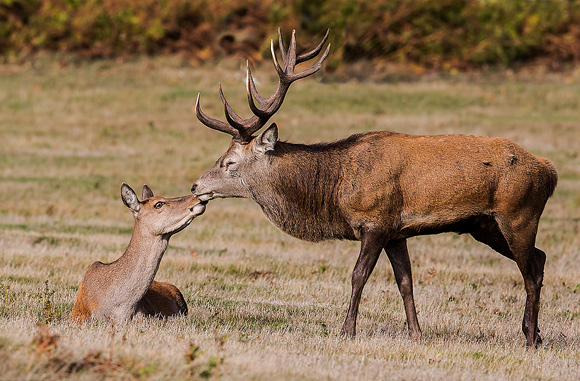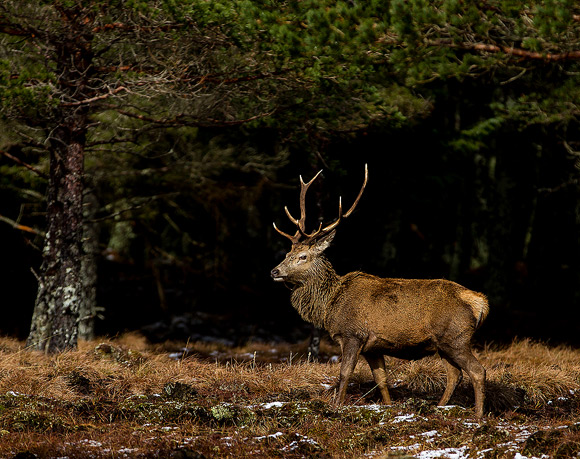 Finally, they drifted away into the forest after having graced us with over half-an-hour of photo opportunities. This is an experience I will never forget - really magical. So we left on a high, just as it should be.
A summing up of the trip? Disappointments - Ptarimigan, Capercaille, Scoters and Mergansers. Highlights Crested Tit, Red Squirrel, American Coot, Mountain Hare and those Red Deer.
Well, I will just have to return as soon as I have amassed enough brownie points at home!!!