Despite reports along the way of Wryneck, Wheatear, Winchat and Black Redstart all present early morning, there had been a small exodus before we arrived so the only birds showing were Wheatears on the common.
Very sunny and hot weather conditions were forcast and this proved to be correct with an increasing heat haze during the morning so that anything more than 10 metres away proved to be unphotographable. Anyway, we managed to get close to a Wheatear but the Wryneck, although seen, refused to show.
Reports from the many birders around of nothing else of note was frustrating, especially with the excellent finds during the previous couple of days so it was time for an early lunch in the new cafe on Landguard car park - not bad although very busy but that is to be expected during school holidays.
So with some trepidation, we went back to the common to see if anything was showing. The Wryneck had been seen again and this time we found it and after a wait, finally showed in the open although most images were unusable due to the heat haze.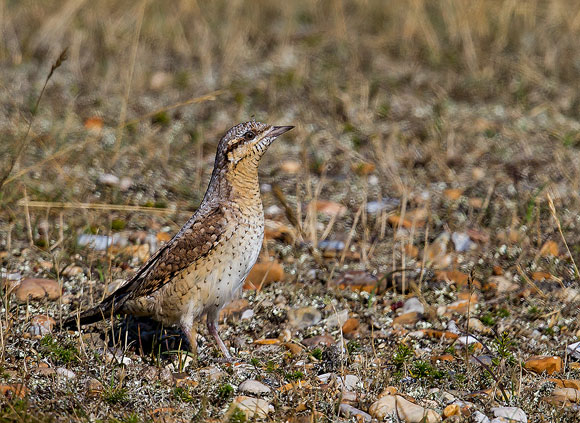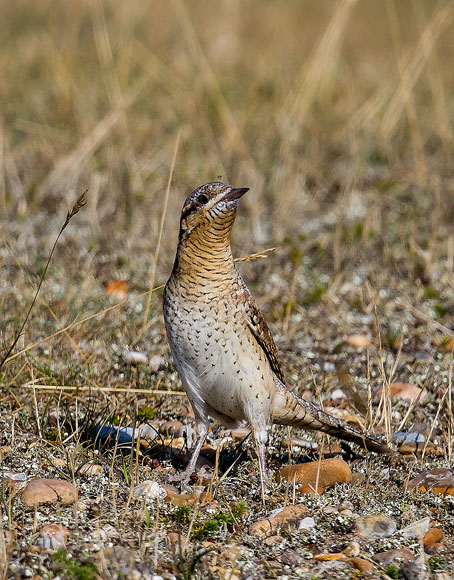 An abortive trip to Felixstowe Ferry followed - packed with holidaymakers- so back to Landguard for the evening where the sum total of birds was zero.
On the way back to the car, a Rabbit showed well on a rock - made a nice image as I have no decent images of the breed.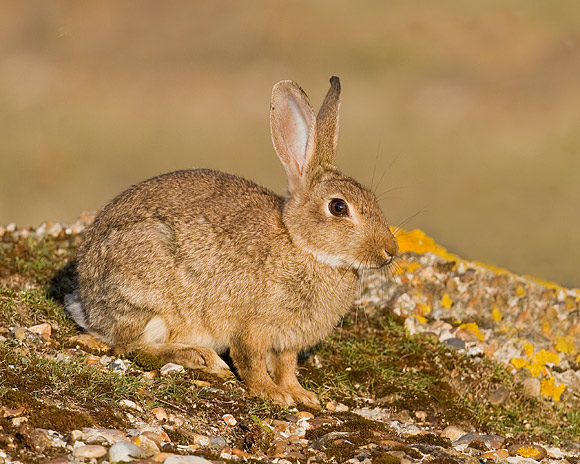 Then off home after a very hot, tiring and relatively unrewarding day.