Now onto Thursday 21st March for a boat trip to Hornoya island in Varangerfjord. Hornoya is a haven for seabirds and the plan was for two Zodiacs for the party but the weather was still poor so we all packed into a larger boat with a galley for protection. A Force 5 gale, 10 foot waves and -15 degrees - photographing birds in flight should be interesting!!!
There were other photographers on the boat, two from Italy that planned to spend the day on the island and one from Spain that had all the gear for a 4 week stay on the island - basic to nil facilities for him so any images he achieved were well deserved.
After dropping those off, we left the small jetty for the flight shots. The sea was not too rough in the lea of the island but the boat was anything but steady. I do not find flight shots easy at the best of times as my reactions are not as quick as they used to be but at least I managed a few keepers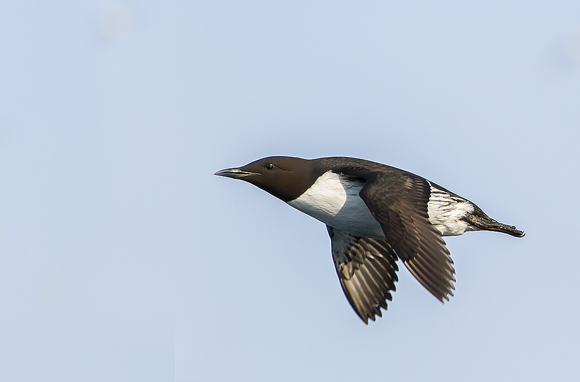 There were large rafts of King and Common Eider further out so the boat headed there in the gale and the 10foot waves - that was when the pickled salmon that tempted me for breakfast decided to get it's revenge - a slight bout of sea-sickness so decent photographs from me were rarely achieved but on editing them back home, I had managed a couple of shots of Brunnich's Guillemot, a first for me.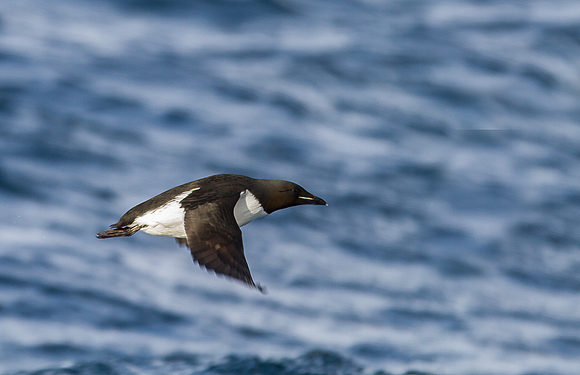 Then with heavy seas, it was back to Vardo. Back on land we went to a small sandy bay where around 10 or so Purple Sandpipers were feeding. Thick snow all around it and my first achievement was to fall head first into a 6 foot drift, lense and camera covered in snow but it was too cold for it to melt and cause damage so no harm done after a quick clean. The weather was still poor so while I kept some shots for the occasion, I already had much better ones taken back home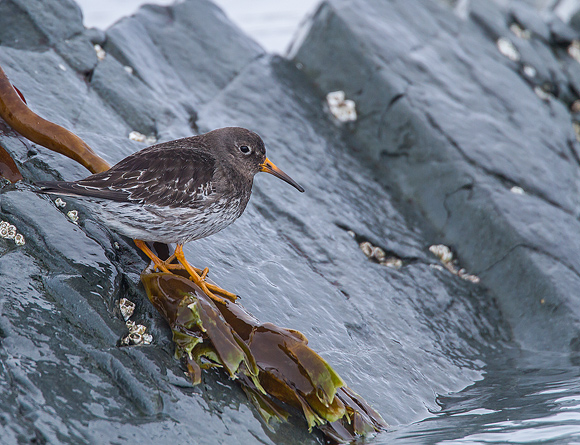 With the weather definitely not favourable, we went to a bay outside Vardo where gulls congregate. There were some Lesser Black-Backed Gulls and in with them, one juvenile Glaucous Gull but distant for good shots.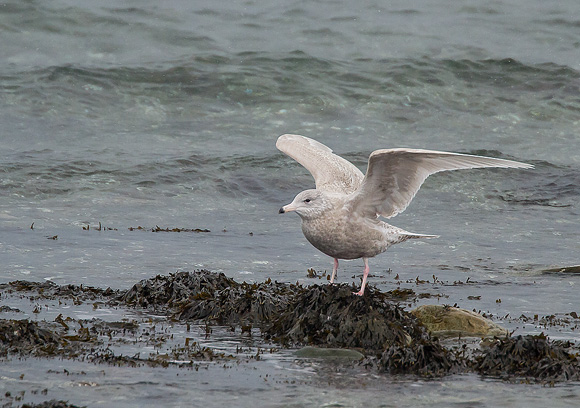 Then back to Vardo harbour for some more flight shots of Glaucous Gull but, due to the weather, no real improvement on those taken the day before except that an adult was also showing.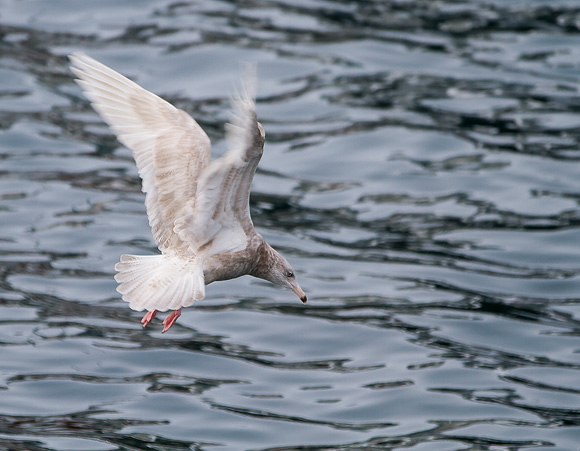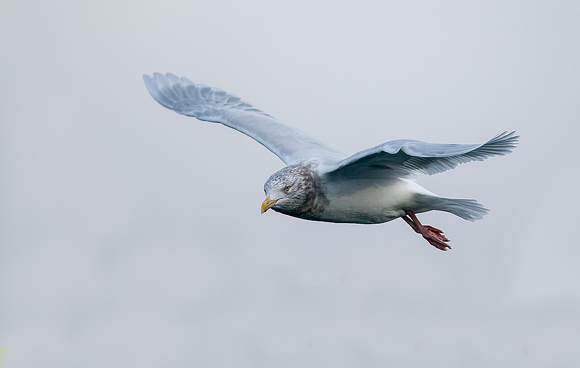 With the weather deteriorating, it was time to return to the hotel.