This was the first of two full days on the Sakertours photoboat. We started off just after dawn to a large lake where we stopped in the middle with nothing in sight. Zoltan, our guide, then began throwing out the odd fish. First to arrive was an adult Pallas's Gull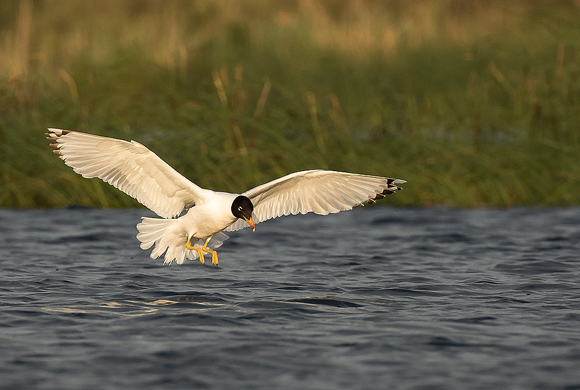 with a White Pelican not far behind.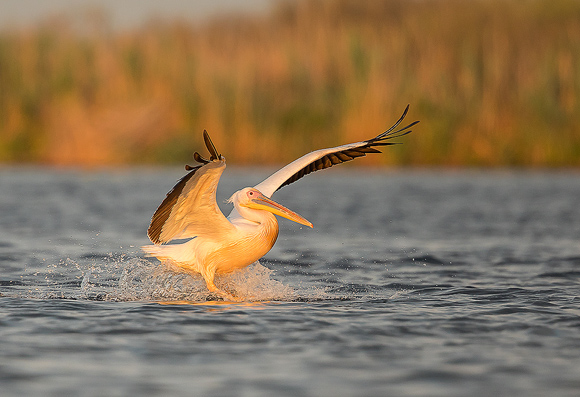 We than had a busy time with flight shots of both as more came in to see what the fuss was all about.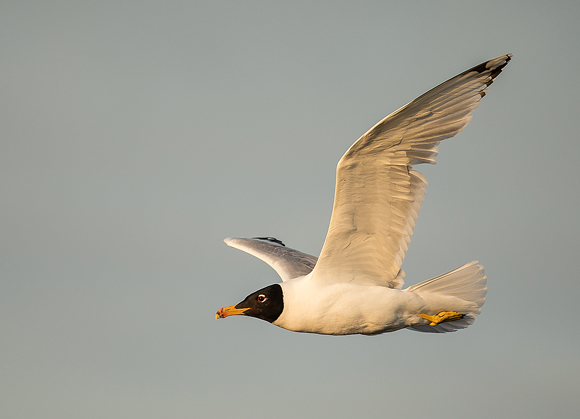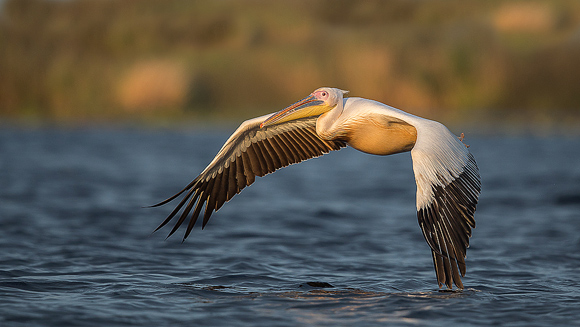 We then made our way into a channel where Zoltan knew of a Penduline Tit nest. It was really tucked away - how the driver got the boat in there was amazing. It was in shadow with no suitable perches but I did manage a shot of the bird leaving the nest.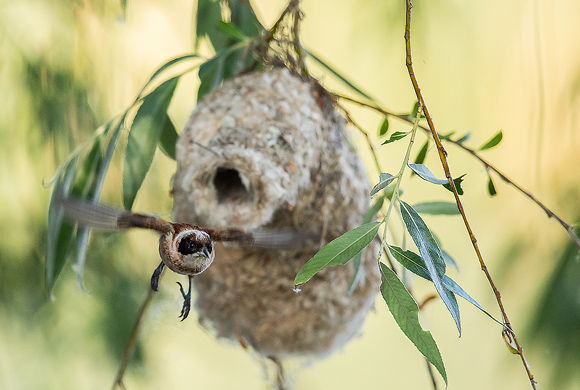 Further up the channel, we searched for a Little Bittern, finding an adult in the reeds but very shy.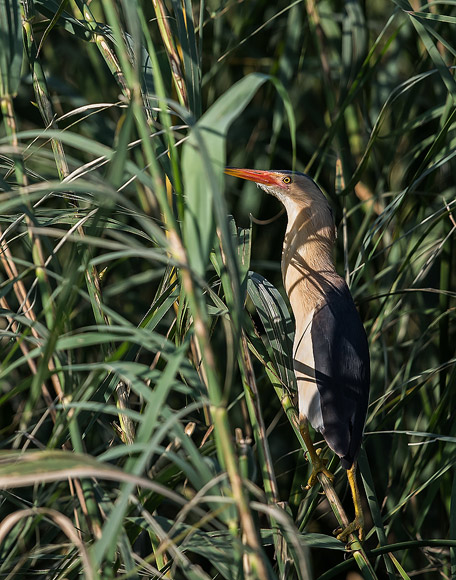 On the way back to the hotel we stopped at the Wildcat den and, surprisingly, mother and two kittens were out and not at all disturbed by the boat getting very close.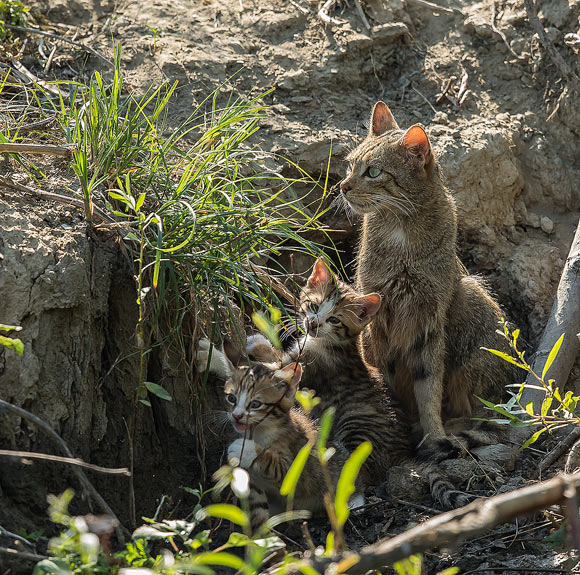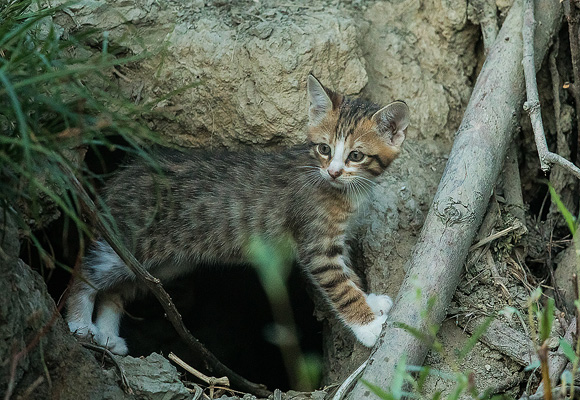 After lunch, we headed for another lake, with a White Pelican the first to show closely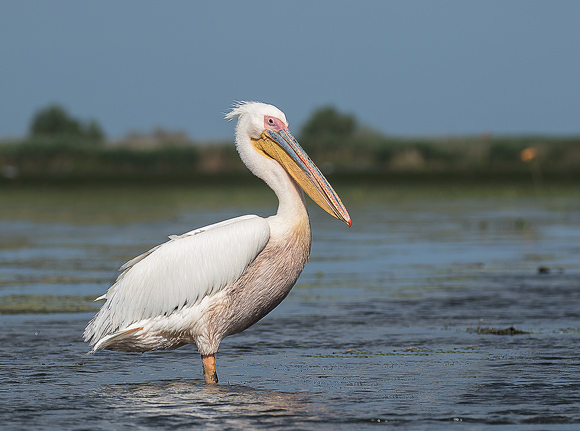 It was quite amazing how the birds were unfazed by the boat getting close.
We then saw an Egret that refused to move off it's perch. At first I thought it was a Great Egret and almost ignored it but after a couple of shots, when reviewing back home, I realised that it was not a Great Egret, nor a Little Egret. The closest possiblity is a Western Reef Egret but this is unconfirmed at present. Further news later.
We then moved on to a colony of Whiskered Terns.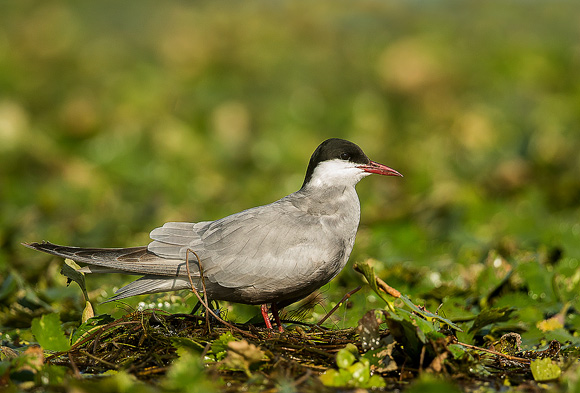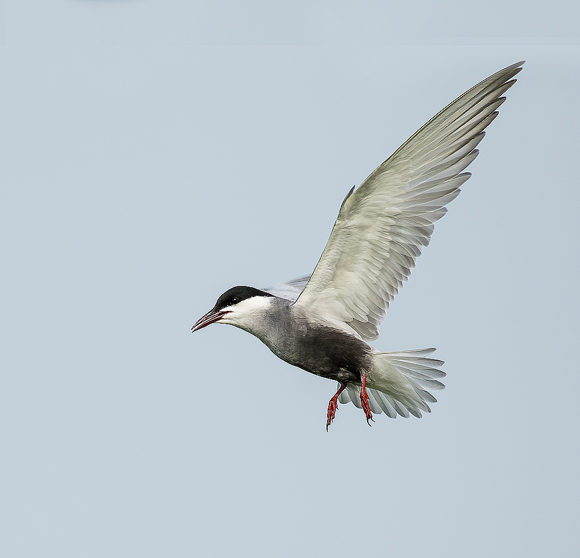 The boat then pushed it's way though some reeds into a smallish pool where Zoltan knew of a pair of Red-necked Grebes with young, one of my target species. When the boat appeared, they took no notice what-so-ever, allowing close shots.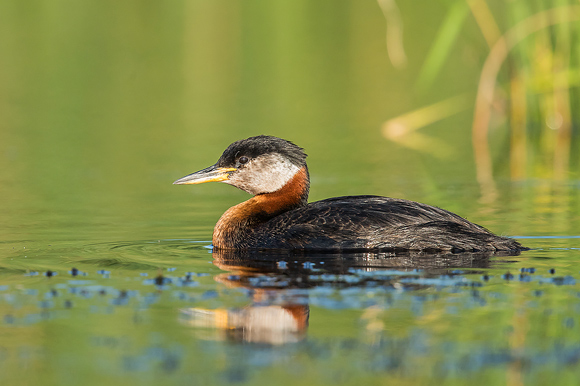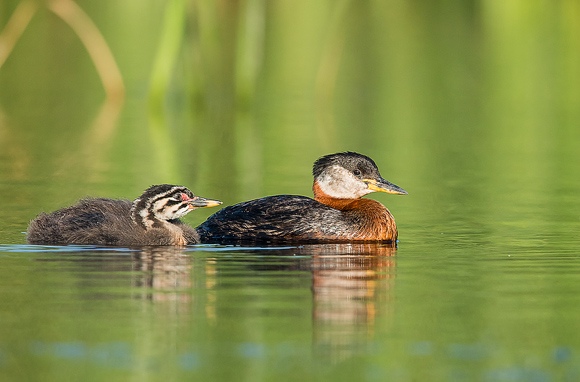 Approaching dusk, Squacco Herons were quite numerous, really showing well in the 'golden hour' before dusk.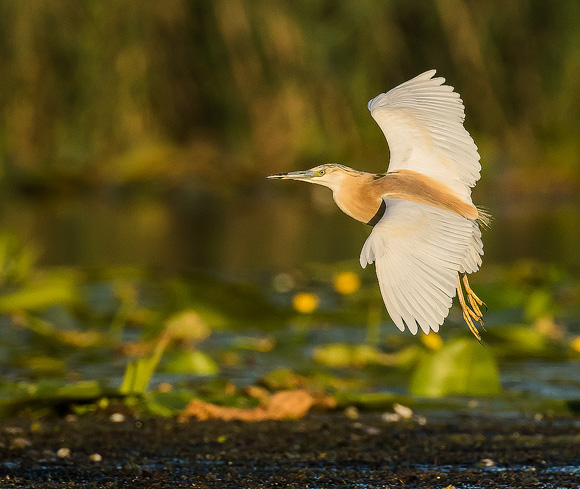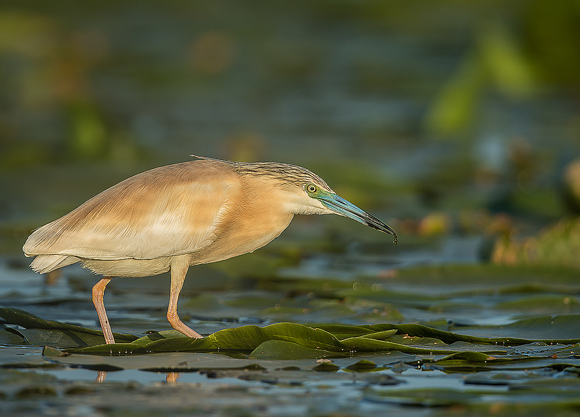 On the way back to the hotel, another visit to the Wildcat den where the mother was showing very well in the dim light, necessitating a high ISO.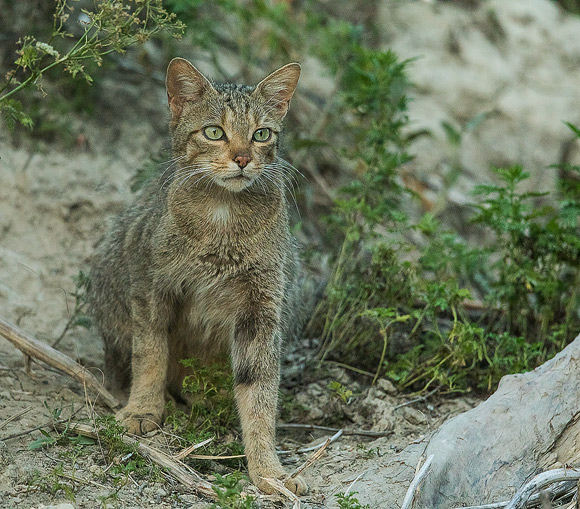 The mother has been proved, by DNA sampling, to be a true Wildcat. It has not been possible to test the kittens yet so their origins remain unresolved.
Now the backing up of the large number of photos taken today, recharging batteries and myself with some well-earned sleep.