Our overnight hotel in Tulcea was not the one that had been booked - that one had mistakenly overbooked. It was clean but the breakfast was rather hit-and-miss - the milk for the cereal turning up at the end.
We then were taken to the port area for our first sighting of the photo boat. It has been specially designed for photography in the reedbeds and lakes of the delta - flat bottomed - with space for four photogrpahers in the hull, Zoltan, as the the spotter up front with a driver that really knew his stuff to get the boat into areas you would not believe. Open sided with a roof and facilities to put up screens if needed for shy subjects. We were loaded up, with all our gear and cases for the journey of an hour-and-a-half to our hotel in the delta. A flat bottomed boat is fine in the calm waters of the delta but we spent some time on the Danube itself - rather hairy at times but we made it.
After lunch, Neil and I went to a temporary hide that had been set up near a Hoopoes nest. It was just a couple of concrete blocks on the ground with a hole for access. After a short time, the head of a nearly full grown chick appeared and we spent a good hour photographing the adults bringing in food.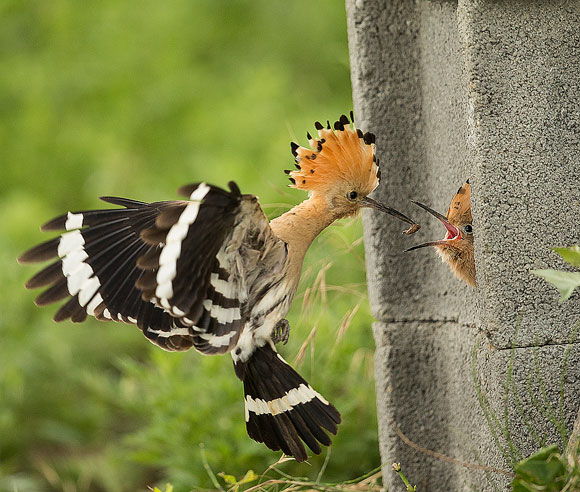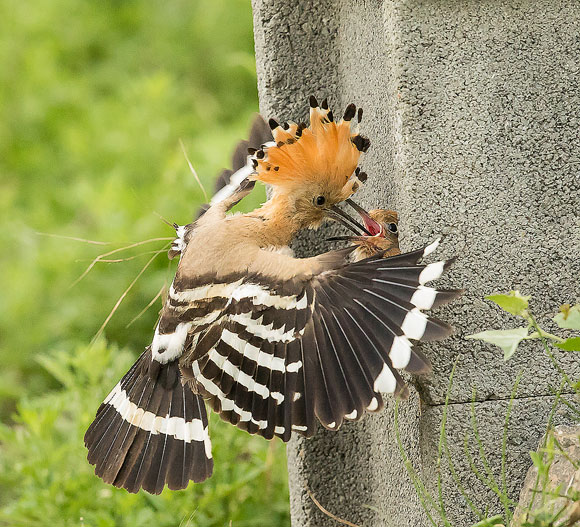 Then onto the photoboat for the rest of the afternoon and evening. It was now rather cloudy so not ideal for taking shots of Black Terns in a breeding colony even though the boat managed to get alongside the lily pads.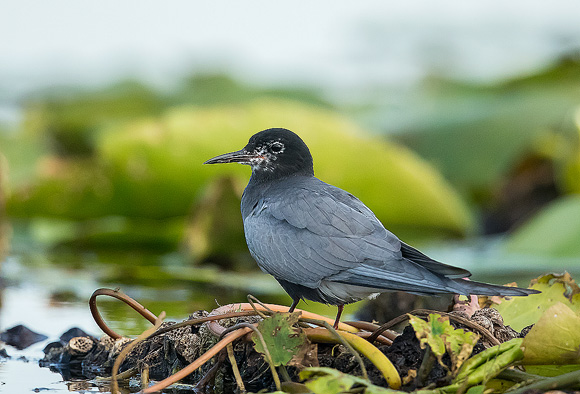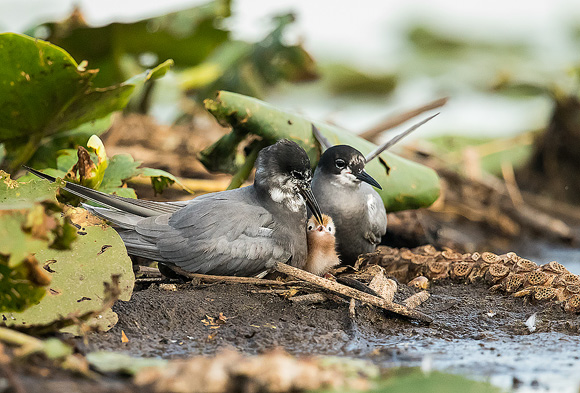 but the sun occasionally started to show allowing some flight shots.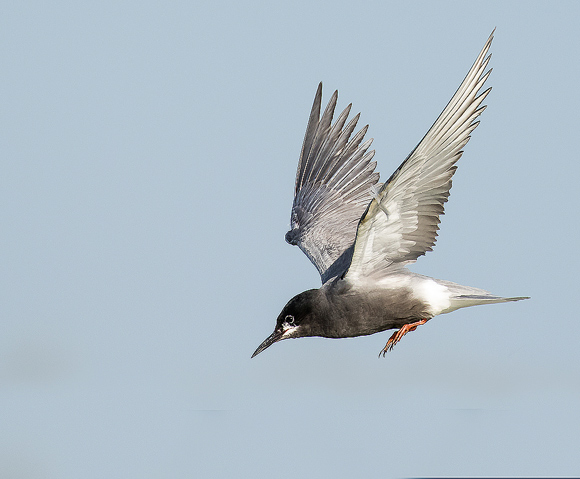 There were common species around this lake, even a Cormorant, but I could not resist a shot with it's cousin, a Pygmy Cormorant, close by to show the comparison.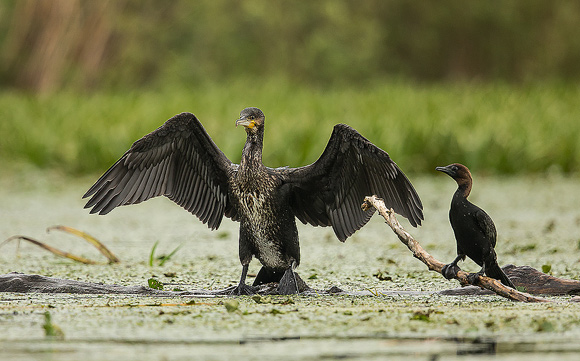 Other less common species were very evident - Night Heron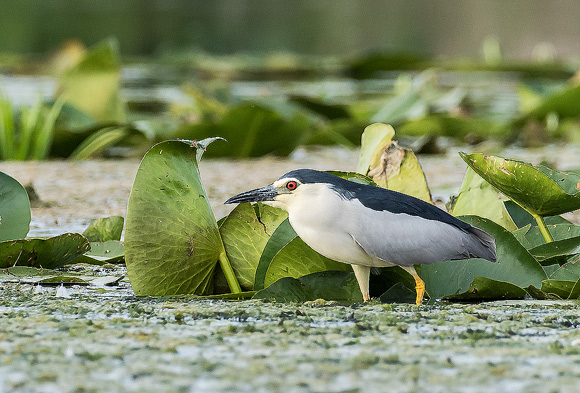 Plenty of White Pelicans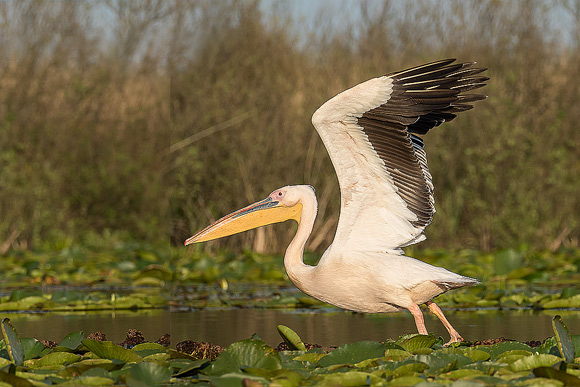 and the much rarer Dalmatian Pelican.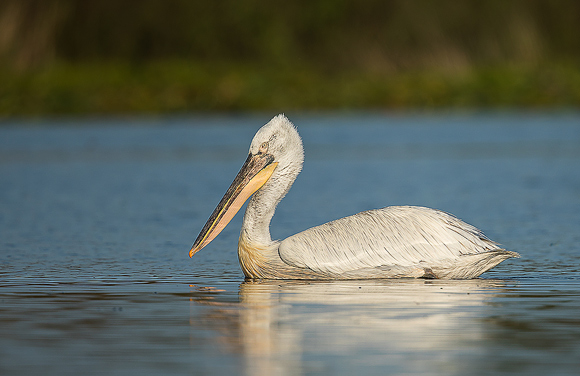 We stopped near a breeding colony of Black-necked Grebes. I counted 10 nests in an area of around 25 metres.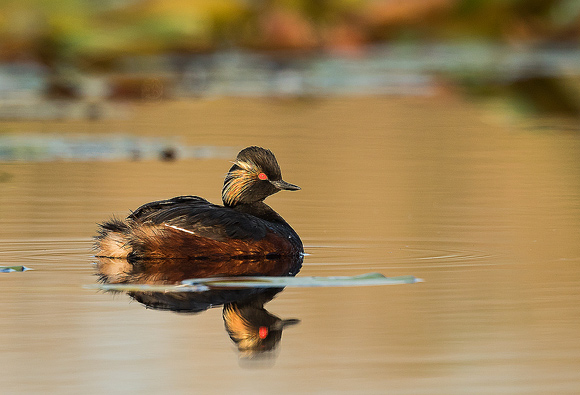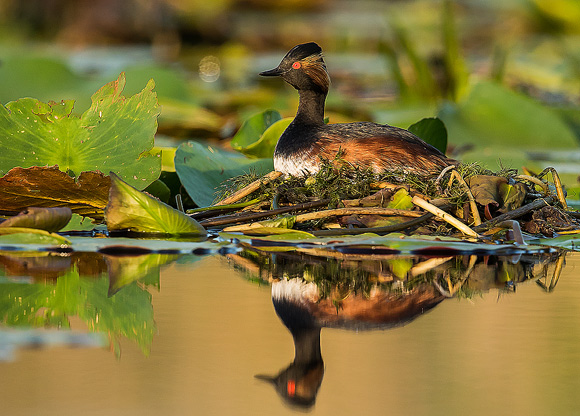 and a pair with chicks.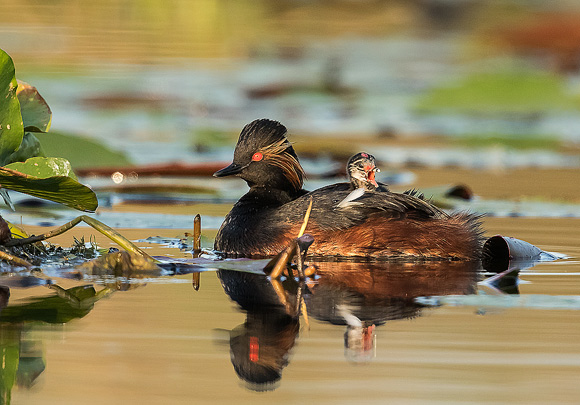 As the sun began to set, several Squacco Herons were feeding, their plumage really bright in the 'Golden hour' before dusk.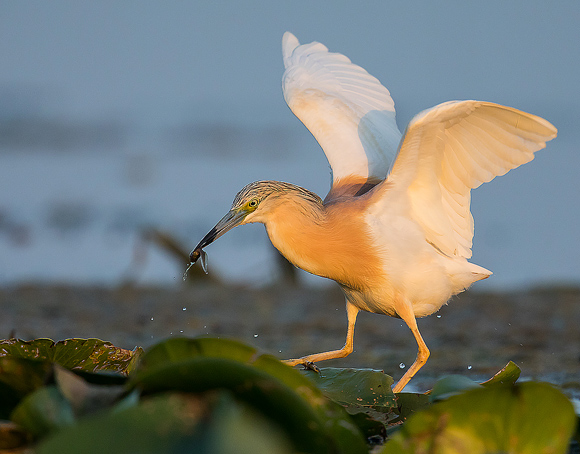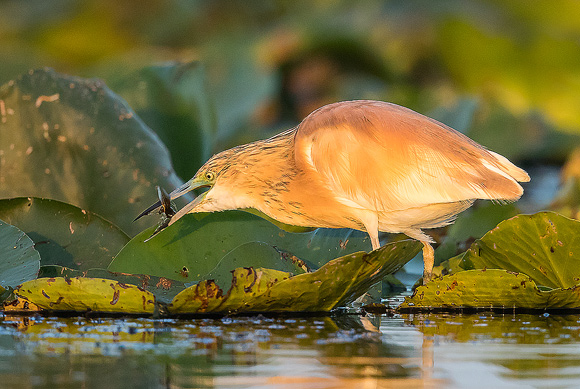 As dusk set in, we headed back to the hotel, but stopping of at a Wildcat den where one ofthe kittens was showing. It was almost dark and this shot was taken at ISO 12800. I am really surprised that it is usable.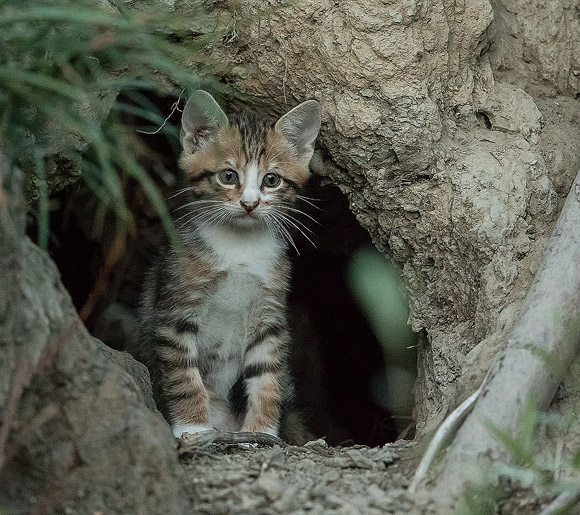 Loads of images to download after dinner - a later bedtime that I would have liked as we were assembling at 4.30 the next morning.