I have been making steady progress with the editing so here is the latest.
We were still in the Macin Mountains area and started off this day with a trip round the locality in the minibus - just the two of us and Zoltan, our guide as the two others on the trip were spending the morning in the hide, together with the myriad of very persistant mosquitos.
Out in the countryside, it was amazing to see the number of birds around. This country has become a bird desert in comparison. My friend Neil sat in the front of the bus as his spotting skills are superior to mine. I sat in the back with the sliding door open and managed to get organised with my tripod set up for better stability.
Our target bird initially was a new specied for me - black-headed Bunting and, with patience, we were able to get close enough for decent shots.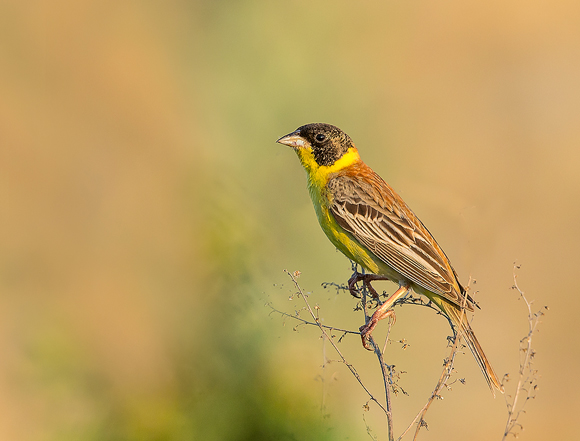 We then moved on to a site of nesting Stone-curlews. Unfortunately, the early morning sun was not conducive to good photos but we found a pair with two chicks - rather more distant that we would have liked.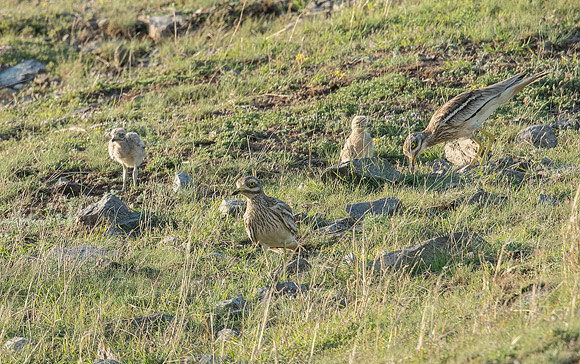 A rare species had occasionally called to drink at the drinking pool hide we were in yesterday - Levant Sparrowhawk - but not while we were there. Zoltan knew the location of the nest and took us there and then we climbed beyond it up the hill to a point where we could see down on the canopy where the nest was. Very frustrating as we could see glimpses of the birds flying under the canopy to the nest but never in the open. Eventually one decided to come out on to the thermals, very distant but at least a record shot.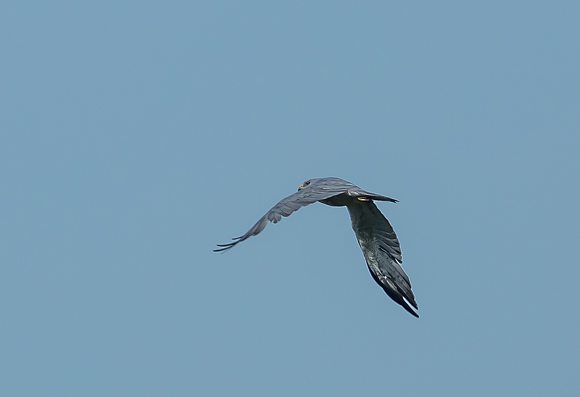 Time for lunch.
In the hotel grounds, Sakertours had built a drinking pool and hide so we decided to spend some time there before going out in the minibus for the evening.
Quite a busy time with some well known species.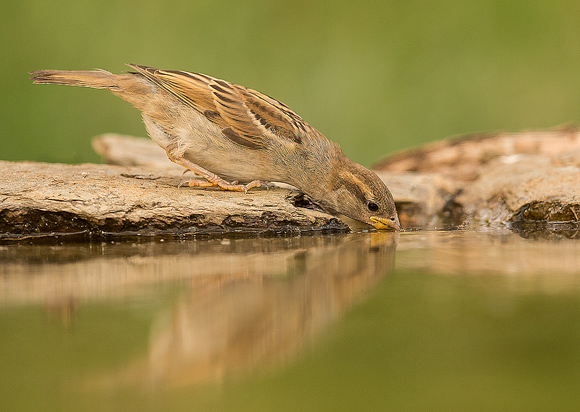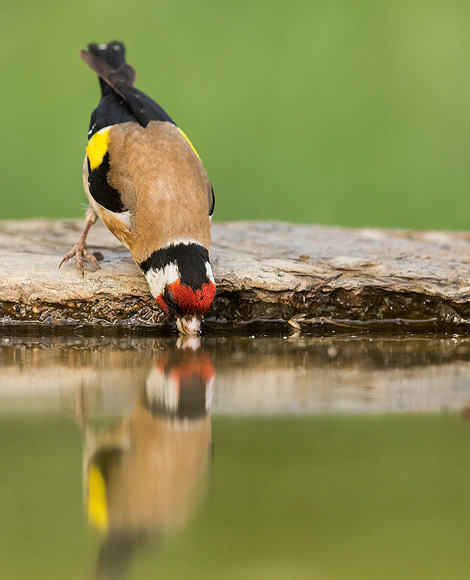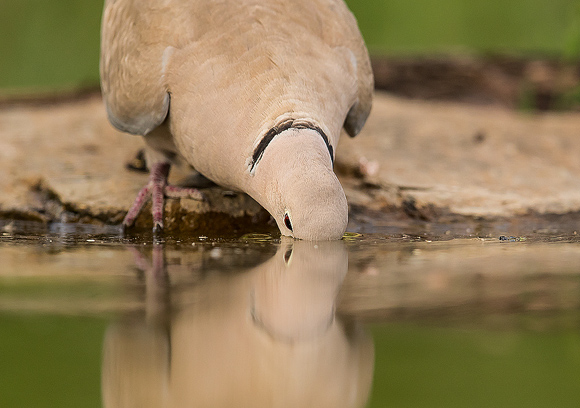 with a juvenile White Wagtail around most of the time.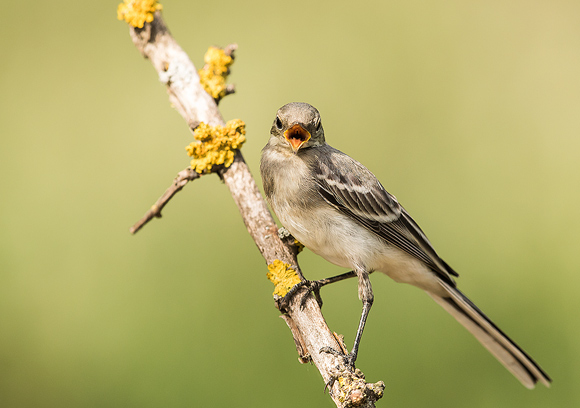 A Corn Bunting came to drink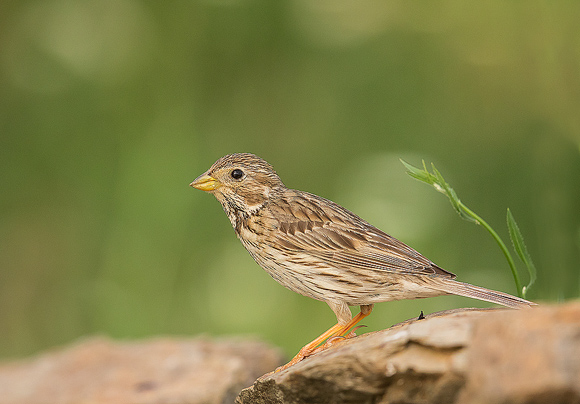 and then decided to have a bath.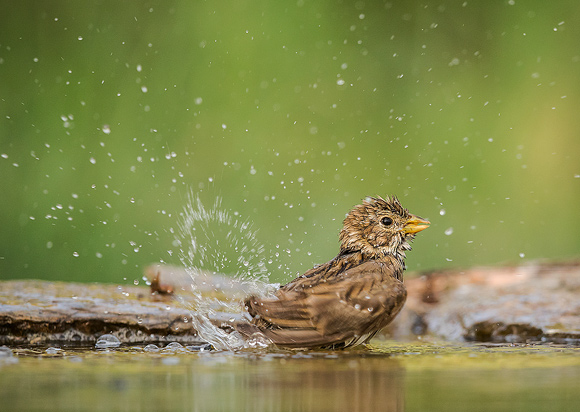 with an adult White Wagtail also arriving.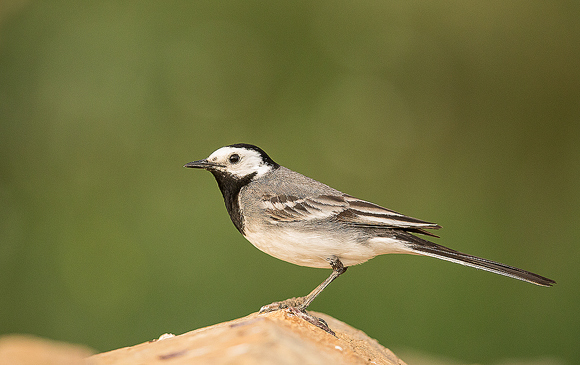 Well that was a fruitful and enjoyable time but we then made our way back to the Stone-Curlews to see if we could manage anything better in the late afternoon light.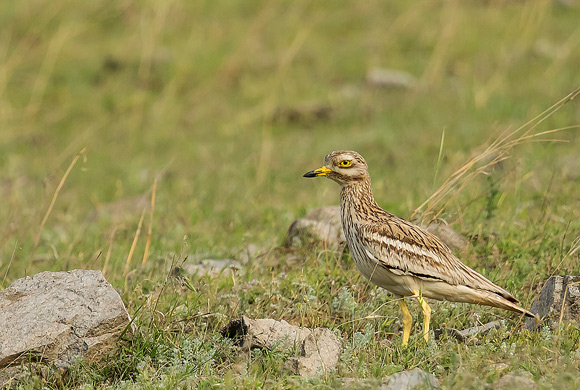 and then we were able to get quite close to one in the grass.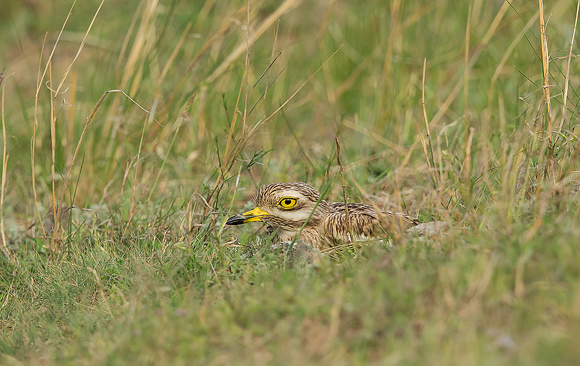 Finally, we went to an area resembling heathland to see if we could find another new species for me - Isabelline Wheatear.
In fact there were several in the area and we ended up with some respectable shots.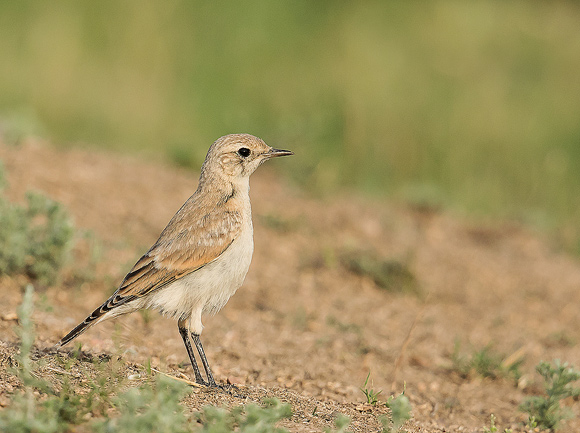 By this time it was early-evening so dinner and we were to drive to Tulcea on the coast for an overnight stay before taking the photo boat to the rest of our trip to the Danube Delta.