With loads of photos to sort from this trip, the last couple of weeks have been frustrating, to say the least. Somehow, I ended up with a trapped nerve in my back - extremely painful - that prevented me from driving or doing any work on the computer. So all those photos have sat there, languishing on the hard drive. Anyway, I have now recovered sufficiently, after being pumped full of anti-inflamatories and pain-killers, to be able to complete the photos from day 3 so here we go.
There was a change of Sakertours guide and Zoltan, who was our excellent guide last year, had taken over for the rest of the trip in the delta. This morning was a longish drive to the Macin Mountains - well not really mountains but a range of forested hills. The hotel was a new one and quite comfortable and, after checking in, we separated from the other two on this trip and went to a drinking pool hide in the forest. Photography here was quite challenging as the light was dappled sunshine if we were lucky so most of the time we were using lowish shutter speeds to keep the ISO to manageable levels.
Once settled in to the hide and plastered with insect repellant, the first visitor was a Syrian Woodpecker, very similar to our Great Spotted Woodpecker. First a female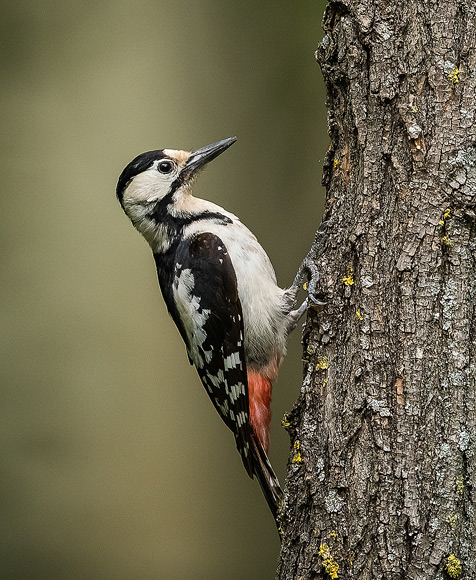 and then a male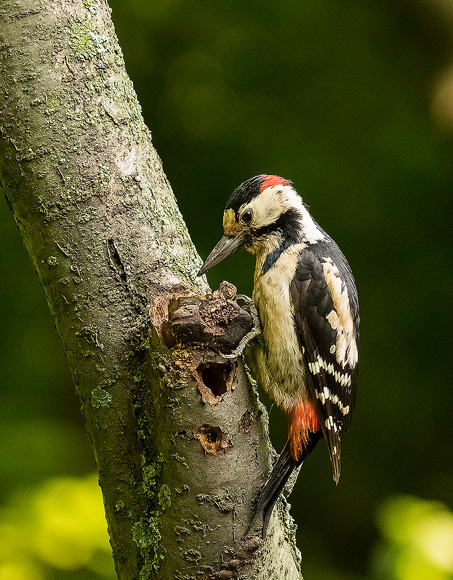 In fact these were regular visitors, closely followed by the local Nightingales. I find it very strange that they are so shy in the UK, hiding in the undergrowth, but will readily emerge into the open in Eastern Europe.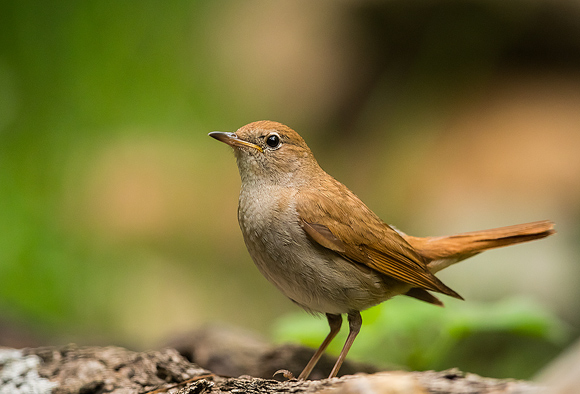 Also regular visitors during this session was a pair of Turtle Doves.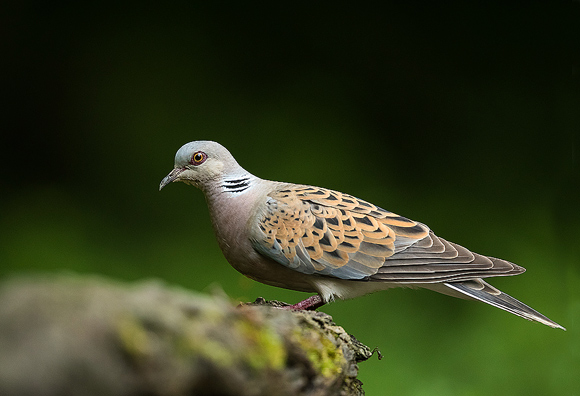 A new species for me, Sombre Tit also made the odd appearance.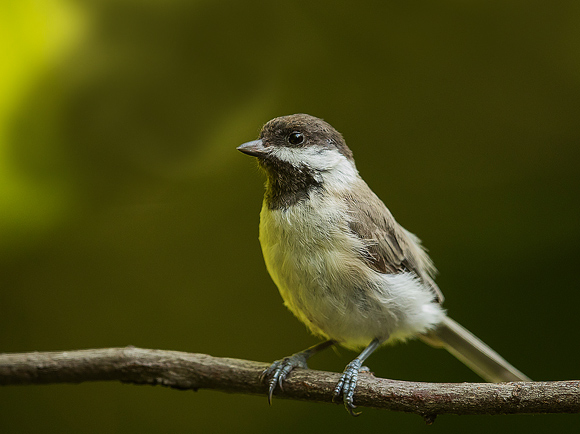 as did a very tatty looking Middle Spotted Woodpecker.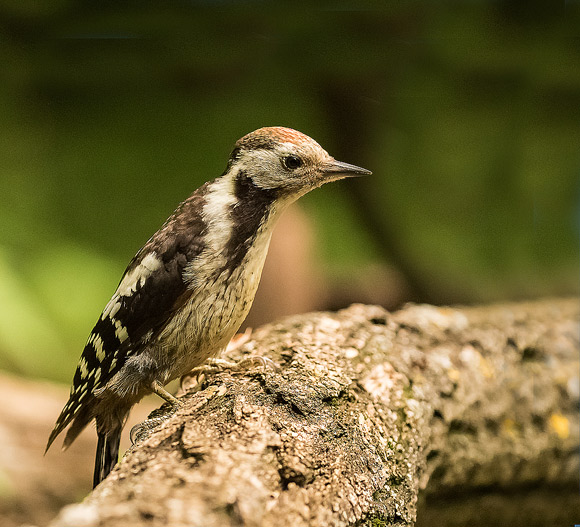 The Turtle doves returned to show very nicely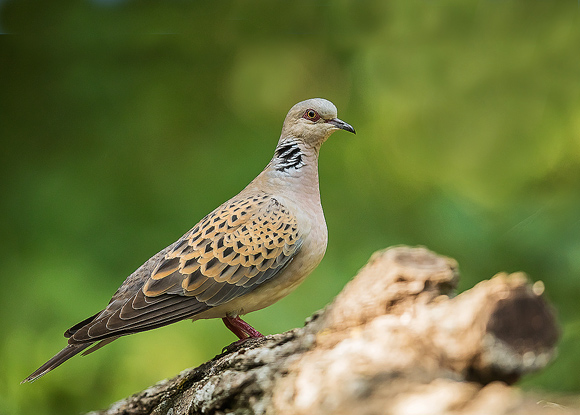 and to drink.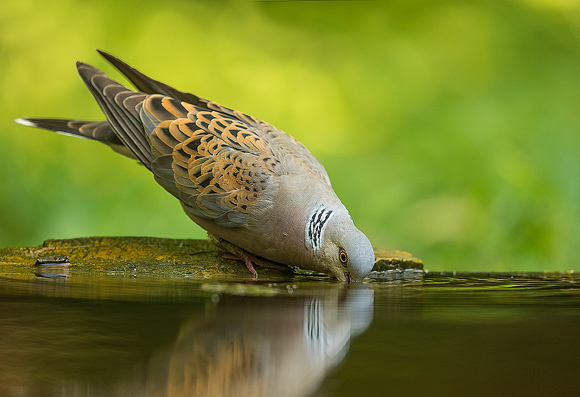 As the evening wore on, the sunlight settled on a branch over the drinking pool and I was just thinking how great it would be if a Nightingale perched on it when it did and even burst into song for the shot of the day.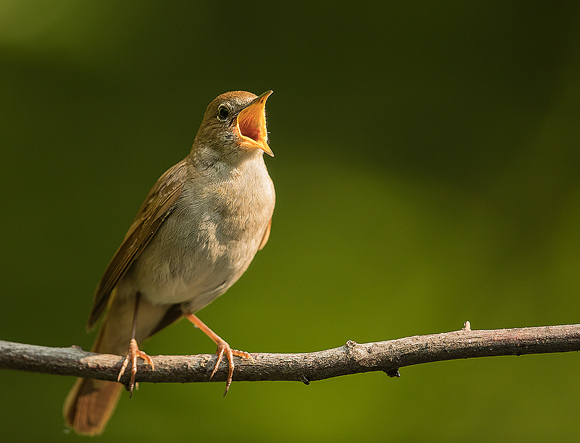 Later on, the light was going when a surprise Song Thrush appeared. I would not have showed this photo except that it was taken at ISO 8000 and 1/160th second shutter speed. I was very surprised that is usable, if not the best quality.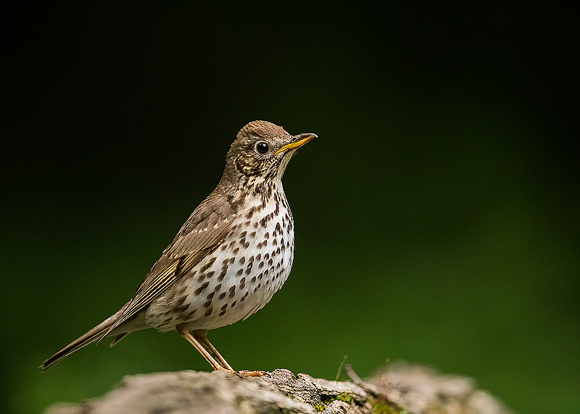 Time for a meal at a local restaurant followed by a shower to clear off the insect repellent before downloading and recharging batteries and me with some sleep before another very early start tomorrow.