Some activity at last and plenty of photos to edit but I will begin with my adventures towards the end of the week first - Thursday 14th February. A trip to The Hawk and Owl Trust reserve at Sculthorpe Moor near Fakenham Norfolk. I hadn't been there for a year or so so it would be interesting to see if it had changed.
The car park was nearly full when we arrived - a group of Otters had been seen a few times and were attracting visitors. We went to the Canopy Hide first but were disappointed that there were no Redpolls or Siskins around. A few Bramblings - both males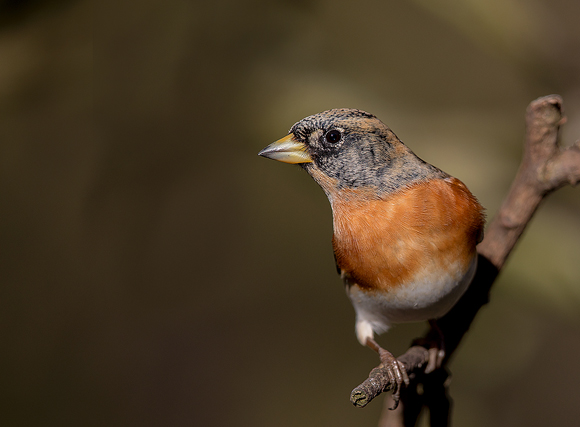 and females.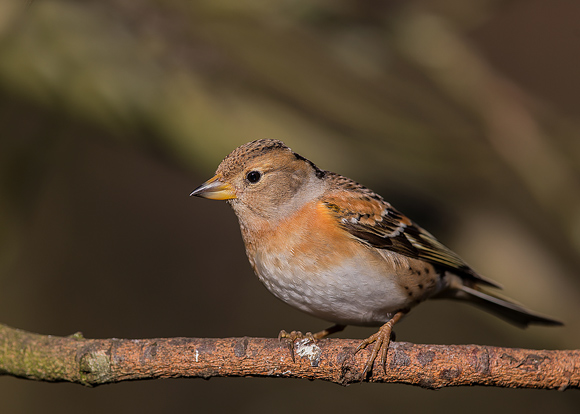 The birds are very close coming into the feeders but there is always a messy background of branches and twigs so it was necessary to be selective.
Probably the best photo of this session was an inquisitive Long-tailed Tit.
We then moved to the other hide but the Otters only showed very distantly - not worth a photo - although there were Bullfinches coming into the feeders.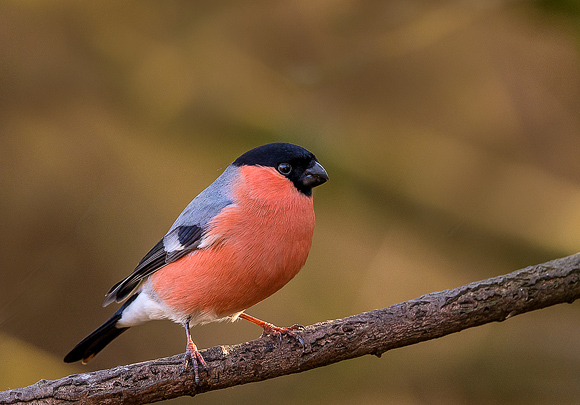 The feeders from this hide are almost always in shadow so far from ideal. We were about to leave when I spotted a Muntjac in the undergrowth - normally very shy - but this one came out into the open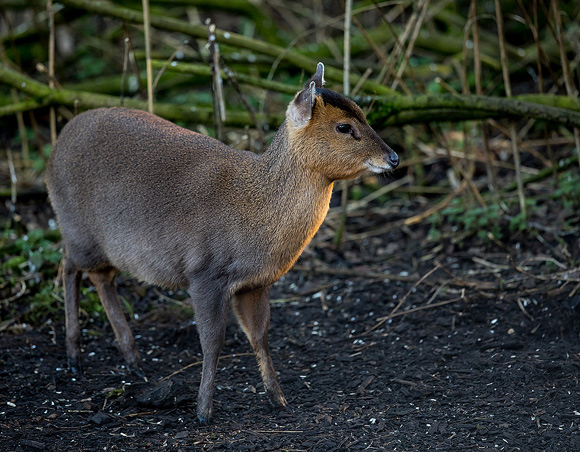 and stayed there until the sun was nearly setting allowing very close shots.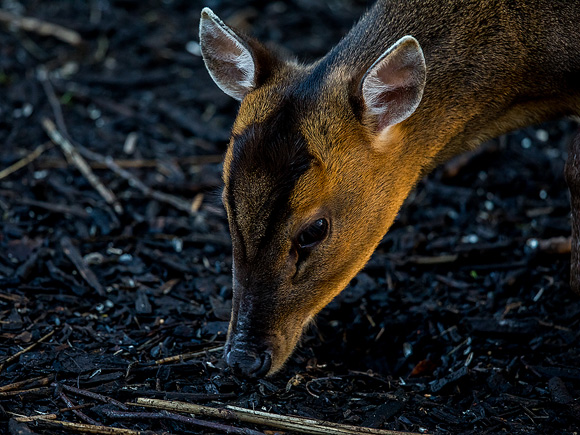 That was the end of that day so back to earlier in the week - Tuesday 11th. I have never seen or photographed Willow Tits and a friend had seen some at a confidential site in the Brecks, Norfolk. I have ofter heard the comment that Willow Tits were extinct in East Anglia but we had recced the site the previous week and confirmed that some were there by the calls so we turned up with my garden feeder tray and food to entice them in.
Immediately, we had the usual woodland birds - Blue Tit, Great Tit and Robin - coming to feed.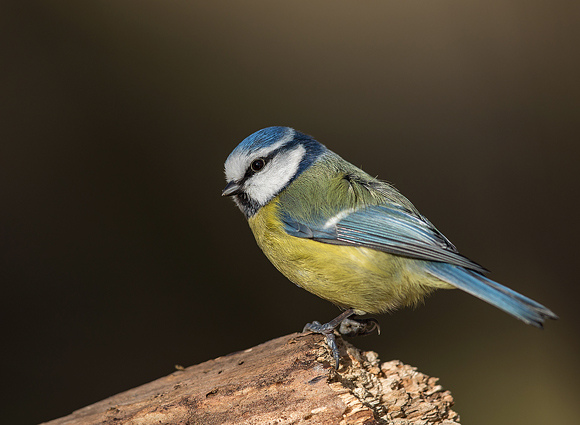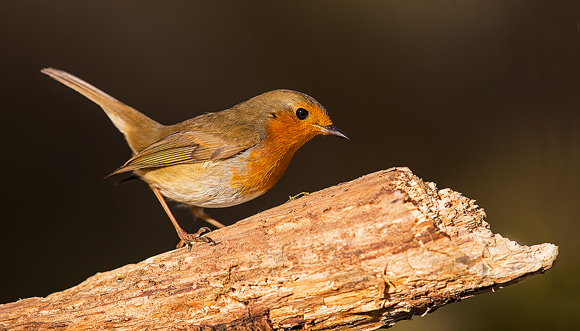 Coal Tits were also very regular. One shot was very unusual showing the tongue well.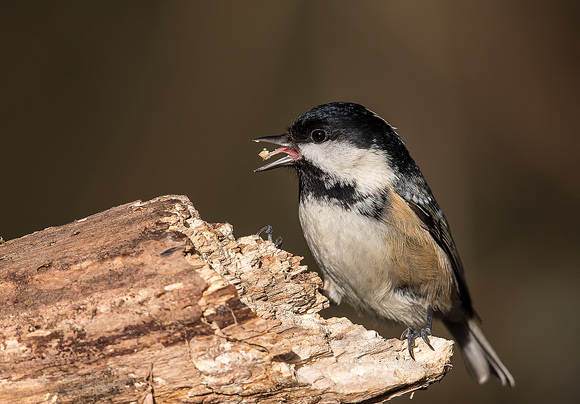 and several Nuthatches made repeated visits.
But there was a major problem. When we visited the previous week, we only saw and heard Willow Tits. This time, we had Marsh and Willow Tits calling and visiting. These two species are almost identical except for the call so identifying which was which from a brief visit to a feeding table was almost impossible so it was a case of photographing everything and hoping to sort them out later.
Basically, Marsh Tits have a white spot at the base of the bill, shiny black cap to the head and a small well-defined bib under the chin.Willow Tits have no spot on the bill, a dull black cap, larger areas of white on the cheeks, a slightly larger and less-defined bib and a pale wing panel on the secondary feathers. Easy you say, but none of these are absolute so I hope that I have identified these correctly. First a Marsh Tit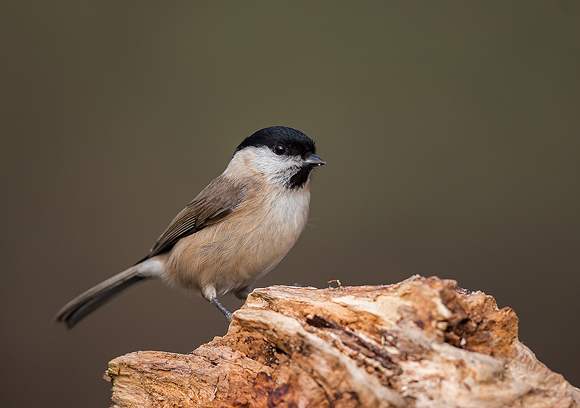 and now a couple of Willow Tits.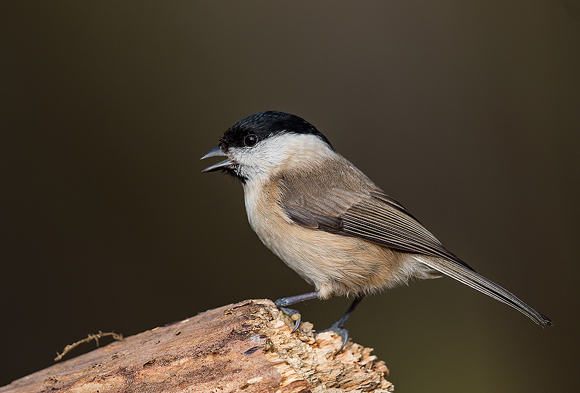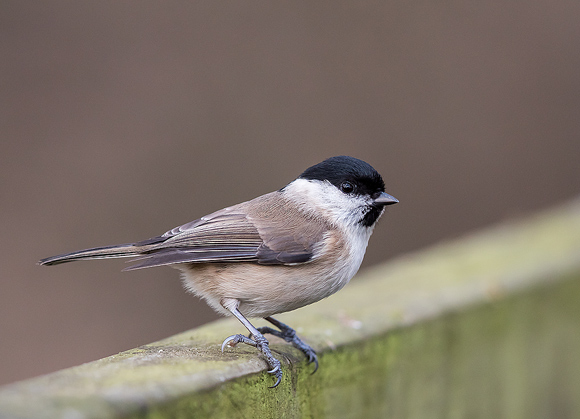 Now you can see why it took me so long to sort out the photos from that day.
It is days like this that make bird photography so fascinating.