Last week resulted, predominently, with photos of wild fowl, although I have plenty of them already. Well, as I have said before, one has to make the best of what is available at the time.
First off was a trip down the A1 to Lemsford Springs, a Hertforshire Wildlife Trust reserve. It is well know for overwintering Green Sandpipers, a species that I had not photographed for several years. The weather forecast was for light cloud/sunny intervals and that proved to be rather optimistic. Heavy cloud for much of the three hours or so that I stayed there.
The birds were there, in fact several of them, but the site is not ideal as the hides are set quite high so if the birds were close, I was looking down onto them which I do not like. If they were further away, the light was poor so only high ISO shots were possible but I managed to take just a few keepers.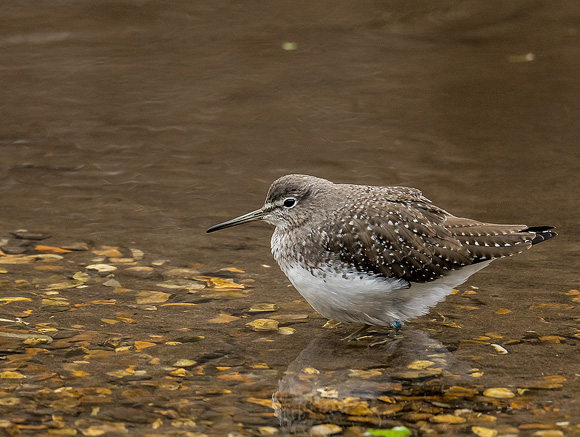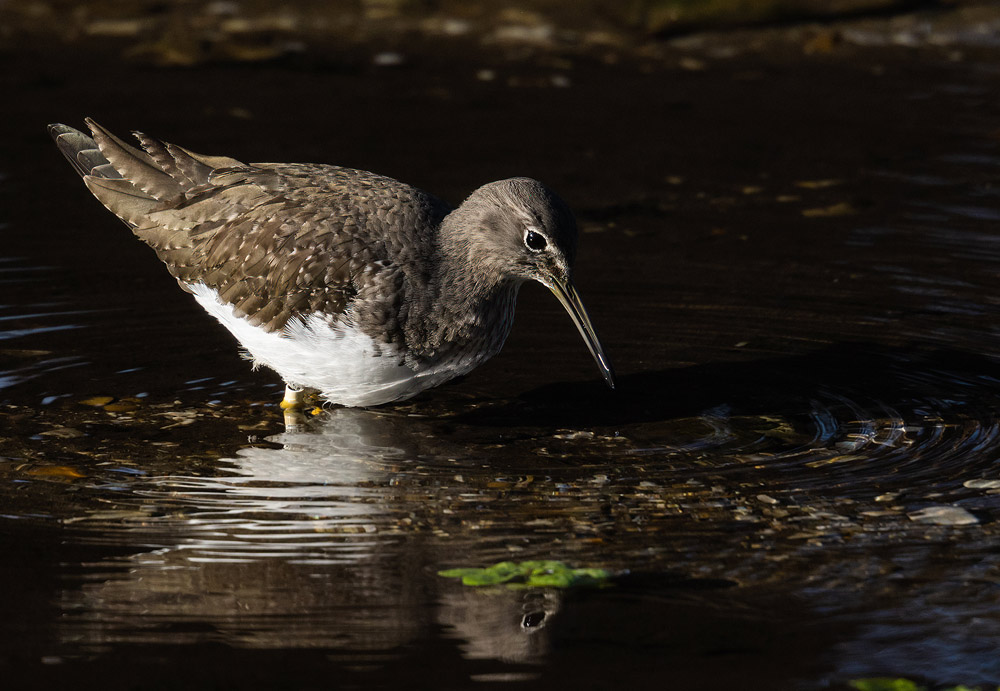 The main problem was the light. I managed one other keeper of a drake Teal but that was all.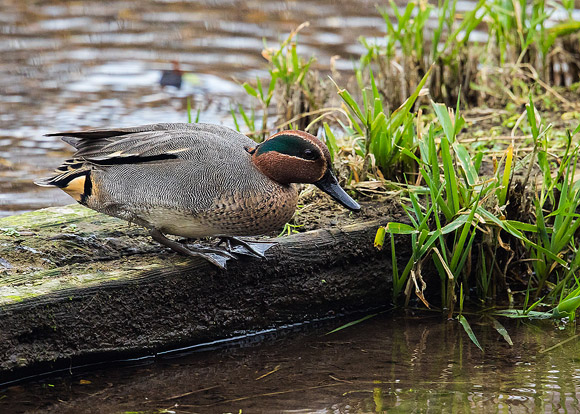 Disappointing.
On Thursday, with a friend, I went to Frampton Marsh RSPB Lincolnshire. Bright sunny conditions although very windy and cold. We searched for the long staying Long-billed Dowitcher but could not find it. There were hundreds of colourful Wigeon so I could not resist taking a few shots.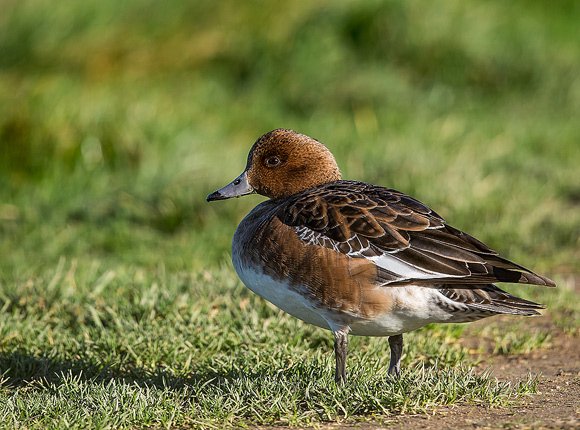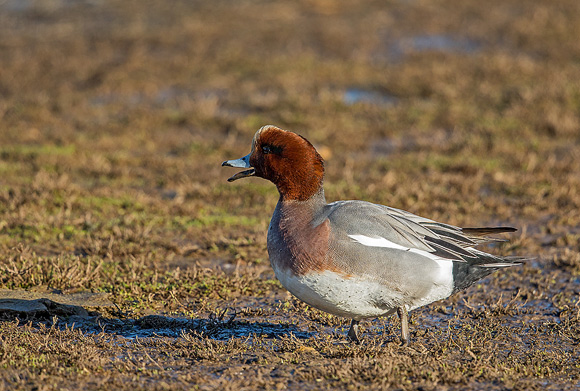 We then moved from the sea wall area to the rotary hide. Surprisingly nothing within range. Eventually, a sole Lapwing started to feed in front of the hide.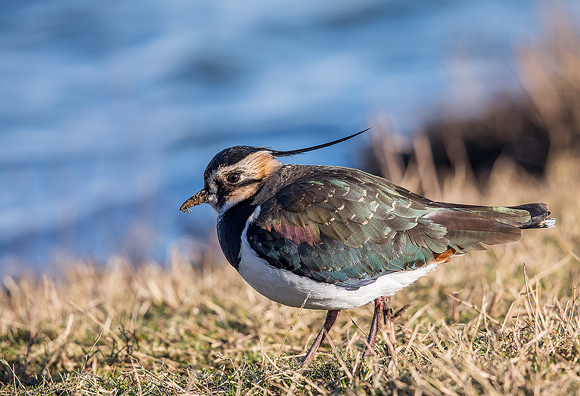 Various flocks of Brent Geese were flying around with only one flypast in our direction.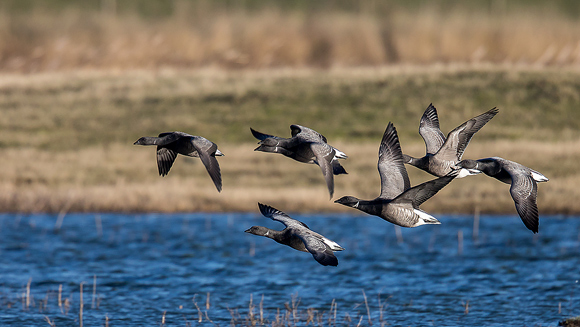 I could not resist a flight shot of a Canada Goose.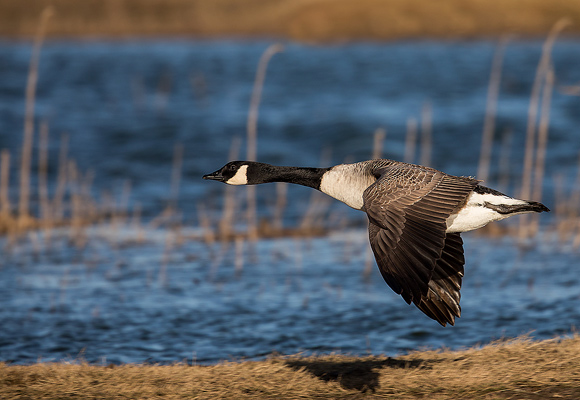 There were a few distant Shelduck and eventually a drake decided to fly our way and land.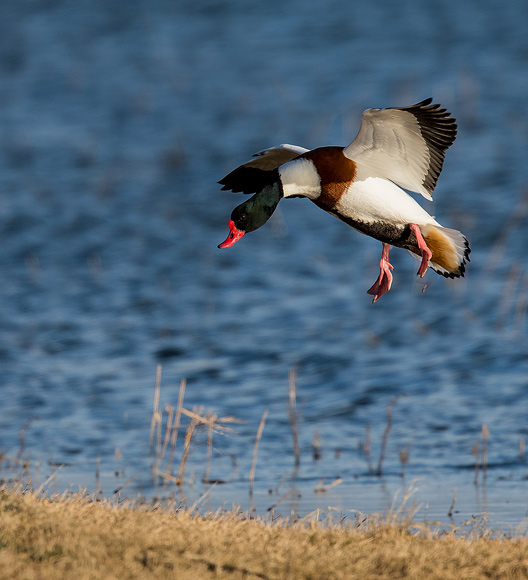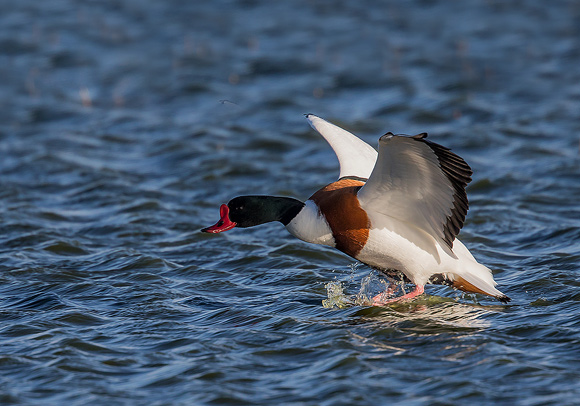 Finally, something of real interest - a pair of Pintail started to paddle in our direction. Unforunately, this coincided with a party of very noisy birders entering the hide so the wary pair did not paddle past the hide but at least the drake came close enough for something decent.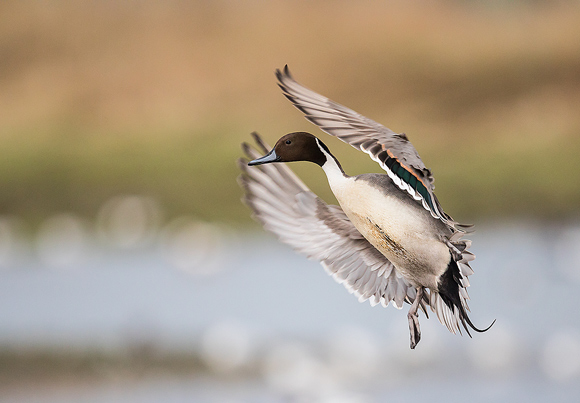 We stayed long enoiugh to eat lunch but the temperature was dropping and it became uncomfortable to sit doing very little for much longer so we left, returning to the car in the bottom car park. We checked again for the Dowitcher but no sign (surprising that it had been reported at all that day). A female Shoveler did her best to be noticed so I complied with a few shots.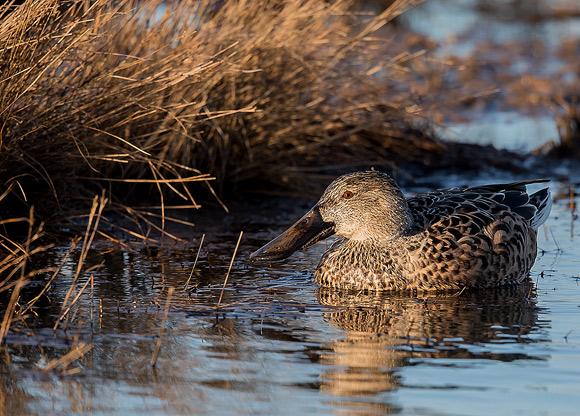 Overall, the same story. Cloudy and dull=birds on show to photograph. Bright sunshine=very little of real interest.
Most photographers I have spoken to are reporting the same story. Lets hope things improve and a little luck comes our way.