It has taken me nearly three weeks to edit the 2000 odd photos I took during the day at Bradgate Park, Leicestershire allowing for other trips in the meantime that I will comment on after this.
There are at least three car parks here and we parked at one of the smaller ones on the north/east side, to be closer to the deer. Entering the park, we followed a track up the hill and found one lone young Red Deer stag. Not to miss an opportunity...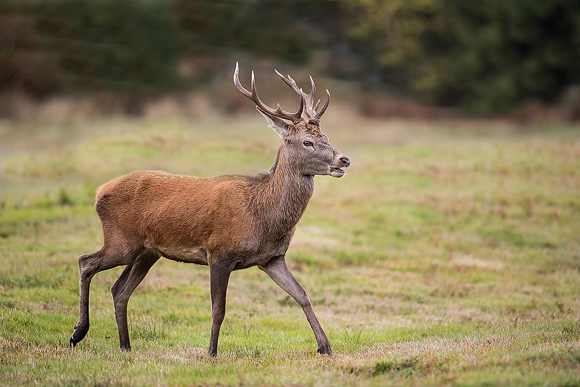 We followed the track over the hill to find a marvellous view, but no deer. Asking another visitor coming in the opposite direction, he told us to walk through the wood and there was a small herd of Red Deer - he was correct - a 12 pointer stag with about seven or eight hinds.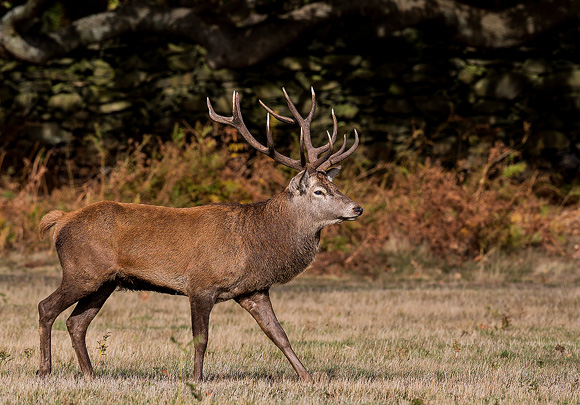 A 12 pointer is called a Royal stag, 14 pointer an Imperial, with a 16 pointer being a Monarch, made famous by Sir Edwrad Landseer's iconic paining, The Monarch of the Glen. Well, this is the closest I have been to a full blown adult stag - a very impressive animal. He had been in a fight during the ruck and his left eye was swollen and mostly closed so it was a matter of concentrating on his better side.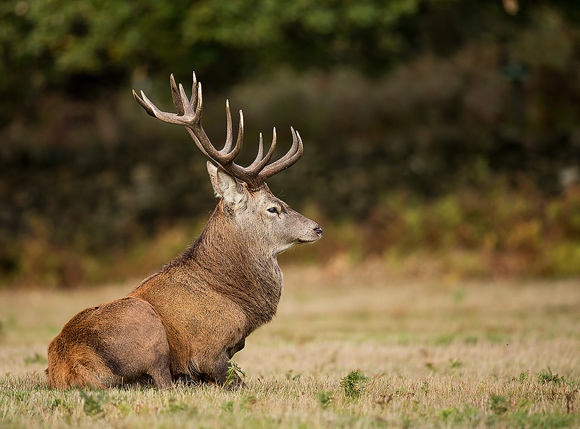 The hinds moved around and he was constantly chasing them to keep them close.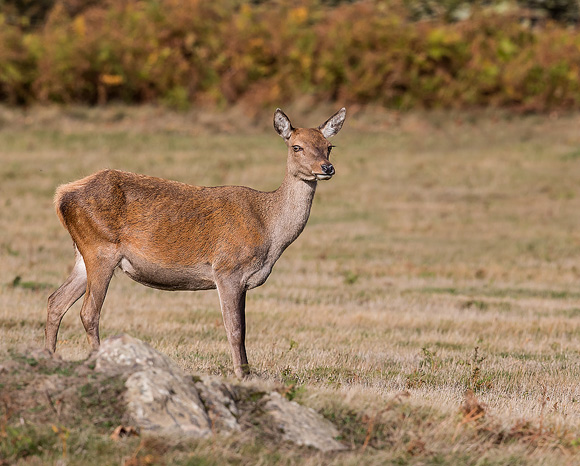 It is so easy to concentrate on getting the better photos and forgetting that these are wild animale, despite them being accustomed to people on a deer park but this stag soon let us know when we were too close. This image is not cropped - he was about 30 feet away..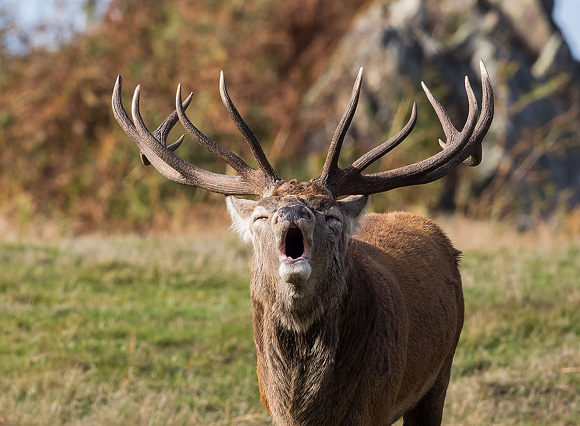 ..so we politely took a few steps back!!!
We were thinking about trying to find some Fallow Deer but a small herd walked up the hill towards us, saving us the trouble.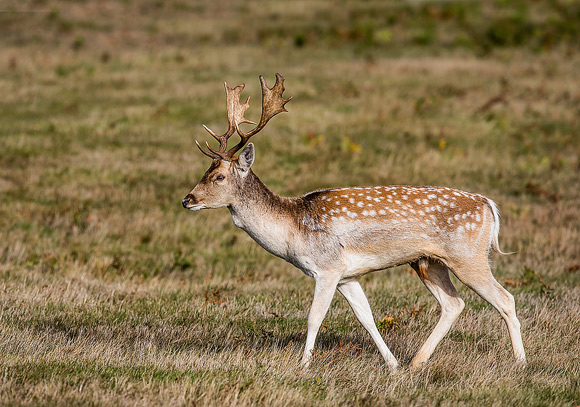 and then it got interesting. One stag that had jumped up onto a nearby wall tried to get down and another refused to let him so he jumped...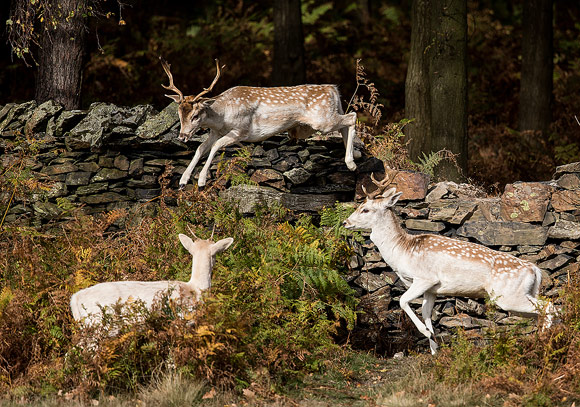 ...and then all hell broke loose.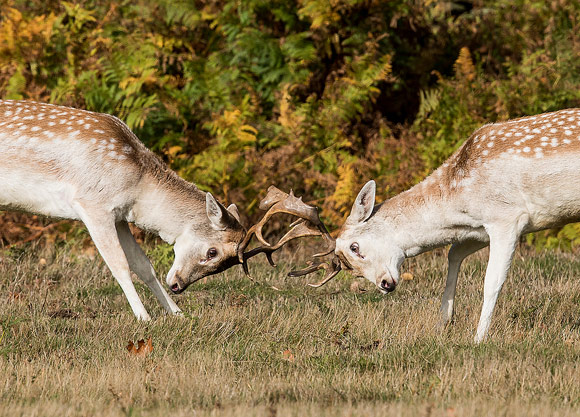 This carried on for over 10 minures before a female started to nose in...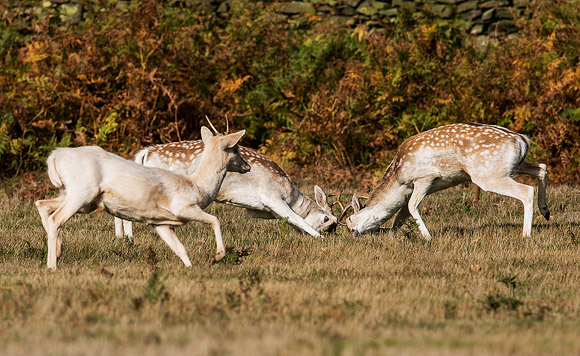 and that ended the fight with one giving way...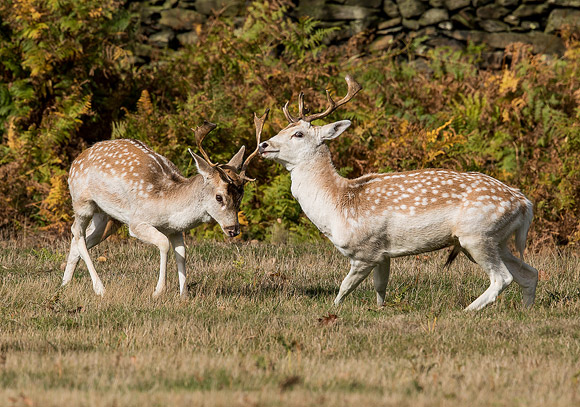 ..and being chased off.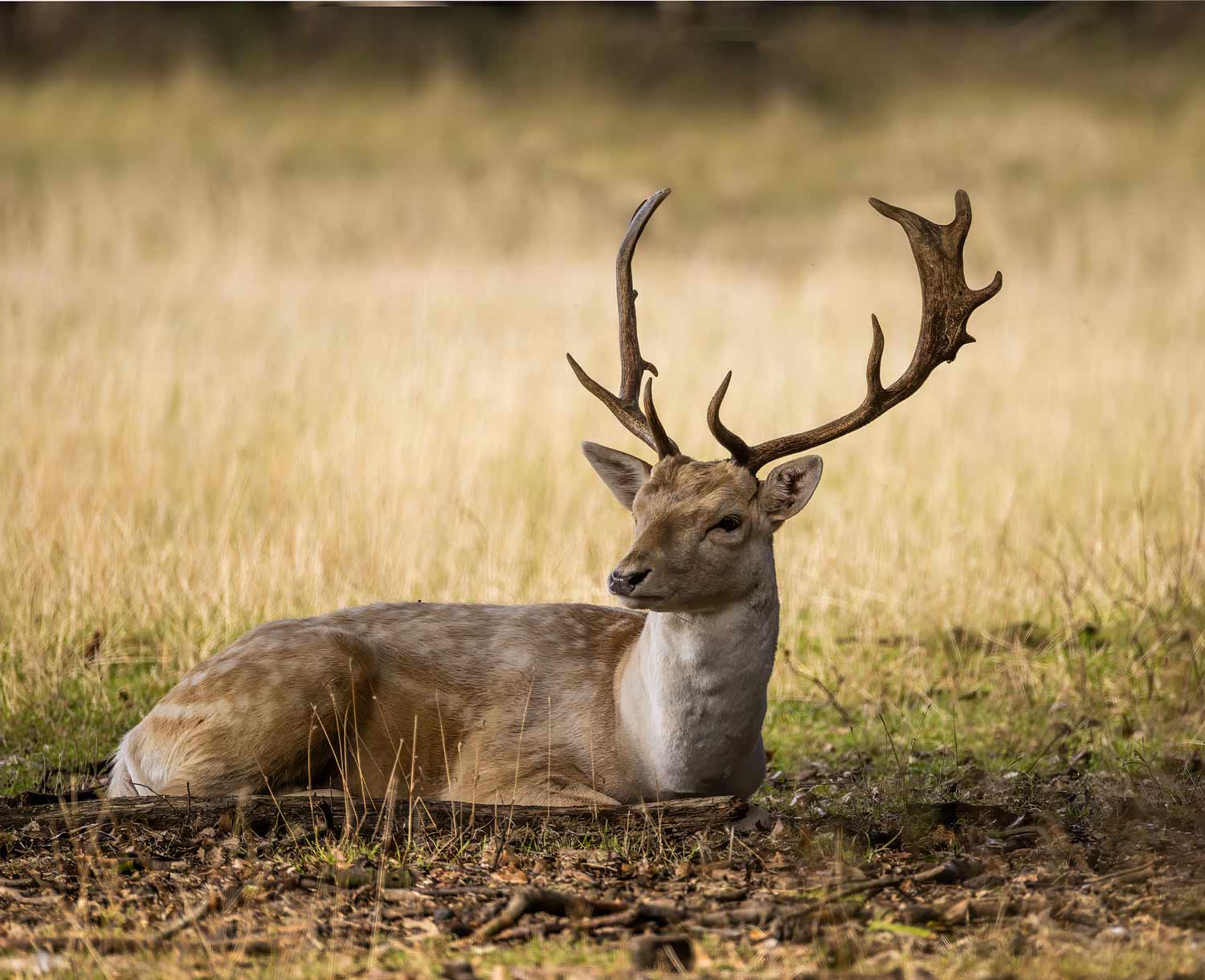 After this excitement, we walked to another area where there was a much larger herd of Red Deer - one Royal stag and 28 hinds - he will be a very busy lad!!!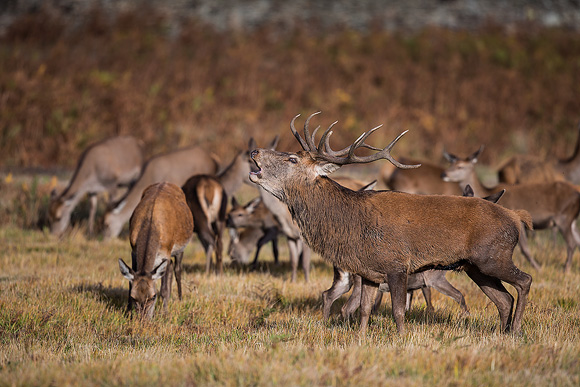 We then noticed a Fallow Deer stag laying down under a tree. He did move once and was badly limping and then lay down again. He was the loser from this mornings fight so we took a couple of photos and left him to recuperate.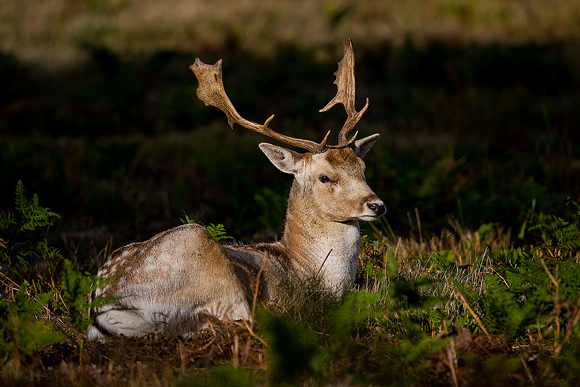 A fascinating day where still photos cannot do justice to the spectacle.