This is a familiar story and although it is no consolation, many others are finding the same thing. Despite it being the height of the migration season, there is very little about. The weather is the main factor - winds from the north to the east are required and most have been from the south-west making flight in a southerly direction difficult.
Anyway, on 9th of this month, with a couple of hours to spare, I went to my local RSPB reserve at Fen Drayton. As expected, nothing really exciting but a Long-tailed Tit eyeing up a passing fly was worth a shot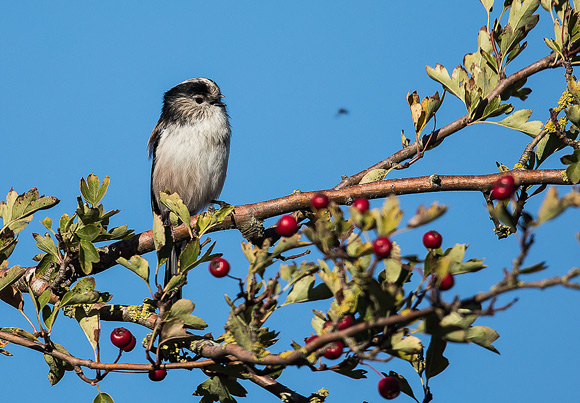 and a female Kestrel, while some distance away and against the light, was of interest for something different.
On 10th, a friend and I decided to try somewhere that we had not visited for some time - Strumpshaw Fen RSPB near Norwich. Local photgraphers had had recent success with some Bearded Tits - well we didn't!!!
In an effort to make something of the trip, I took a Mute Swan with a nice reflection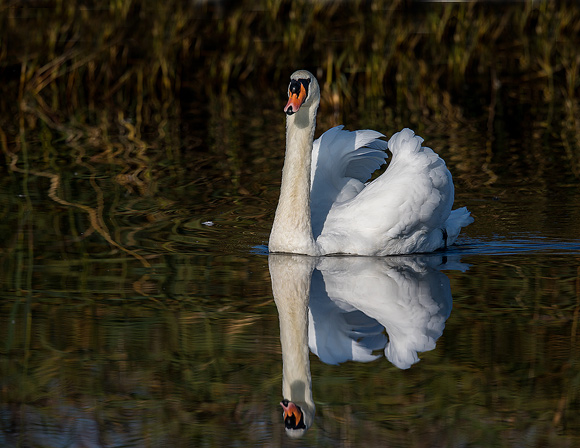 and a Black Swan too.
Black Swans are unusual as they are an Australian species introduced here and any found are escapees so not really exciting but worth a pop with the shutter button.
Going to the far hide, there were only common wildfowl.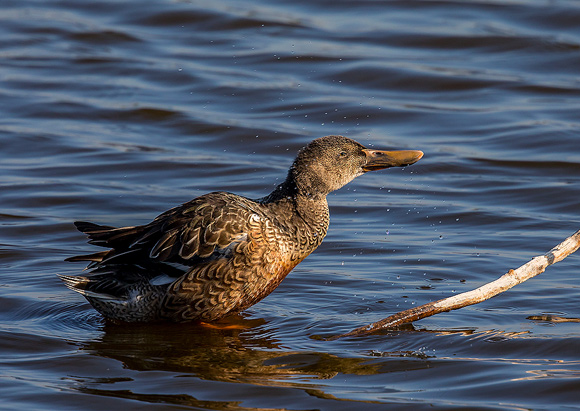 and that was the sum total of the day.
Yesterday, (16th), we travelled to north Norfolk. A particular species, Shorelark had arrived but in a large area of saltmarsh, we did not track them down. The weather was supposed to be fine and sunny. It was grey and horrible.
After the first miss, we went to nearby Thornham. Couldn't resist one of the local Curlews in a natural setting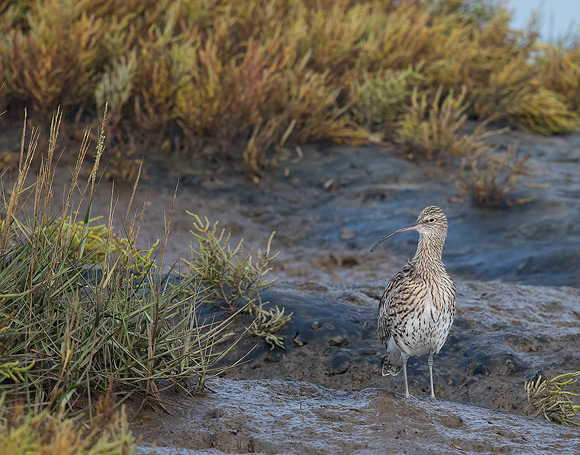 or a female Kestrel that hovered relatively close but against a grey sky backdrop.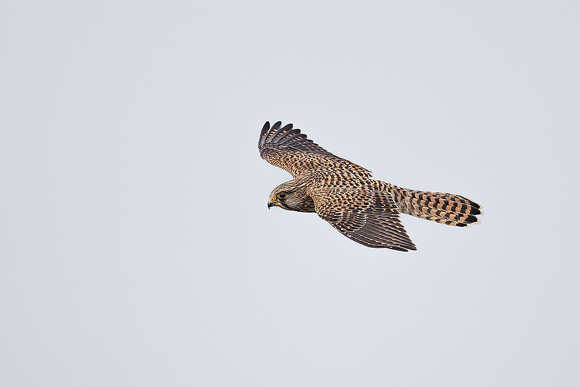 Just after lunch, with the weather still grey and dismal, we went to Titchwell RSPB. The hide was packed but there was nothing of interest to be seen from it anyway. From the path, a Ruff was eyeing up a snack.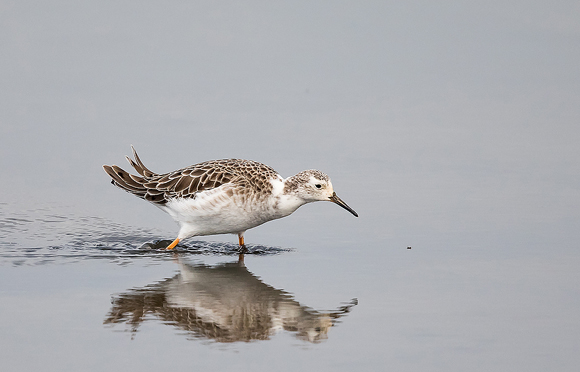 and then onto the beach with the tide receding. The sun appeared for half-an-hour or so but there was only common species on the tideline. Once again, I tried to make something decent and different, firstly with a Black-tailed Godwit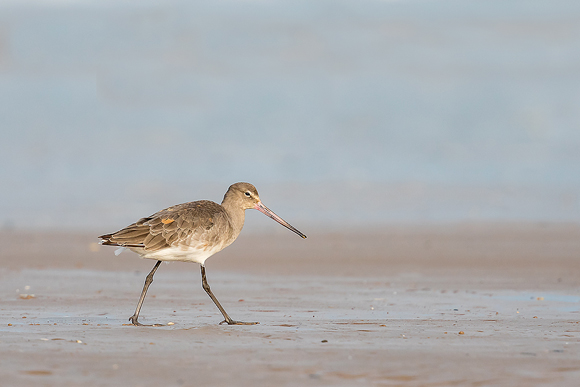 and a sole Knot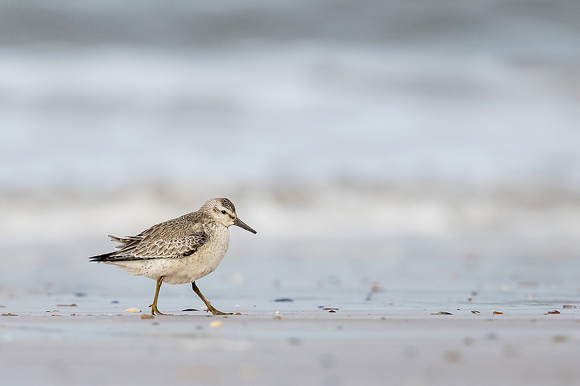 Not much to show for our efforts.