The last couple of weeks were interspersed by an extended weekend in Munich visiting family and that reduced my time in the field to just a couple of trips. Just before we left, I tried to take advantage of the cracking weather on Tusday 25th September and spent the afternoon at Titchwell RSPB.
It is possible to get some great photos at Titchwell late afternoon with the sun out, light or no wind and the water level just right. Rather more breezy than I would have liked but two out of three isn't bad.
First visit was the track to the beach. A couple of Juvenile Spoonbills on Thornham Marsh were interesting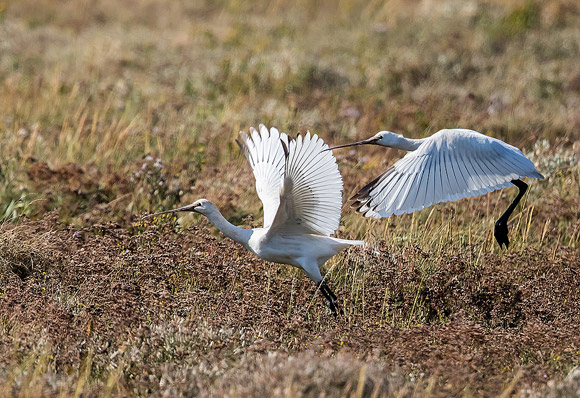 but I was really disappointed that there was a heat haze so nearly all of my shots were destined for the trash can.
On the beach, with the tide out, I found my first Knot of the winter.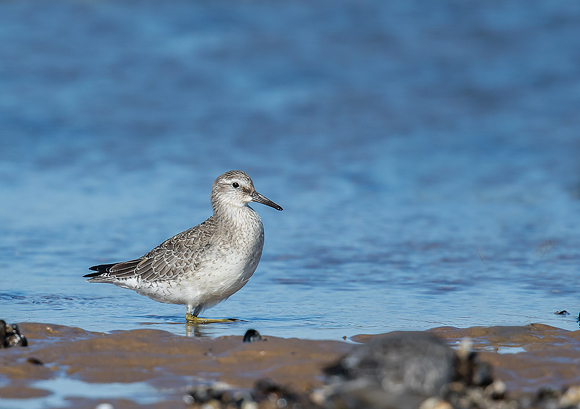 but the only other bird of interest was a bathing Reshank - a common bird but at least it was doing something!!!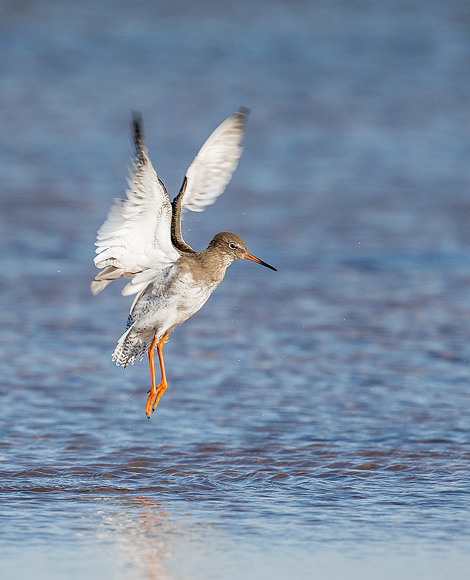 Back in the hide, there were very few birds close enough to photograph - Teal but I have load of photos of them - and Ruff - also loads of photos of them too. So I concentrated on finding Ruff flying around.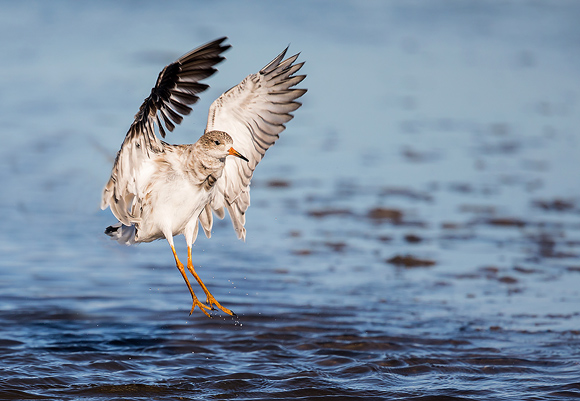 and bathing.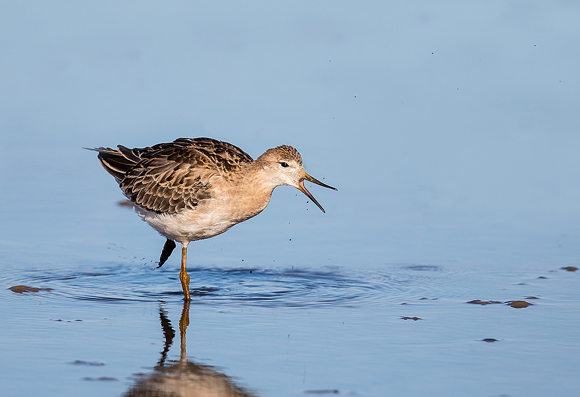 Not much to show from the trip.
After the weekend, on Wednesday 3rd October, a friend and I travelled to Frampton Marsh, Lincolnshire as some interesting stuff had been reported. Shortly after leaving, it started to rain (definitely not forecast) and that continued for most of the morning.
Arriving at the site, it quickly became apparent that there was only one scrape with water in it, the areas around the main two hides being bone dry.
Taking the car to the smaller car park near the sea wall, we noticed a Snipe feeding in a channel. Dull cloudy conditions and drizzle are not really conducive to good photos but Snipe are usually difficult to get close to out in the open so worth a crack.
500 lens, 2x converter, ISO 3200. That will mean something to those that are familiar with DSLR cameras so I was not expecting anything exciting but was very pleased with the result. Just shows that it always worth a punt.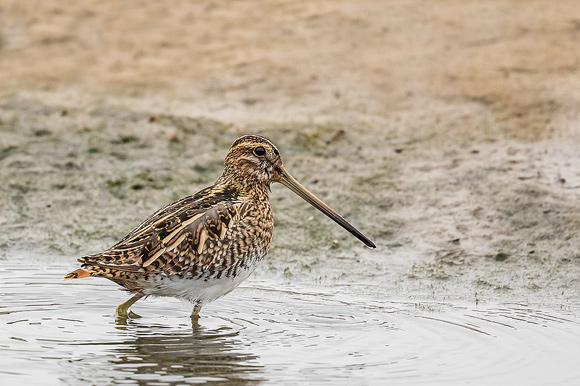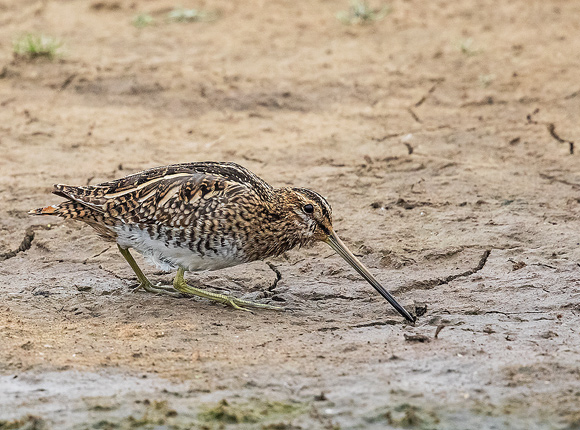 With nothing else around, we made our way home, calling in at Kings Dyke reserve at Whittlesey but nothing of interest in the menu.
Good weather forecast for next week - hope things improve.