My last trip for August was to nearby Grafham Water for the fourth time recently to try to photograph one of the adult Yellow-legged Gulls.
I started on the dam early morning where the only bird worth noting was a juvenile Linnet.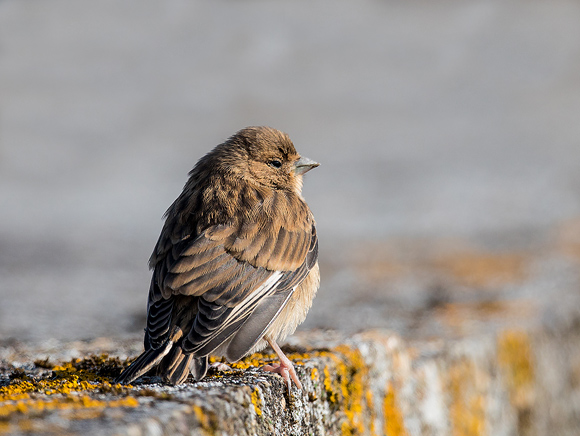 Nothing in the harbour or from the first or second hides but on returning through the nature reserve woods, someone pointed out to me a small copse where trees have been cut down. Spending some time there, several Chiffchaffs were fltting about, one particularly scruffy.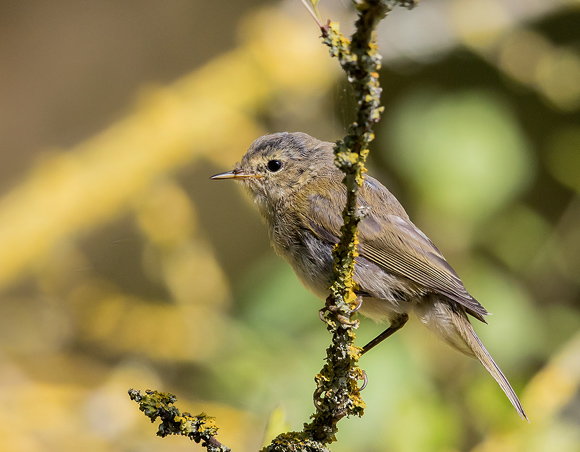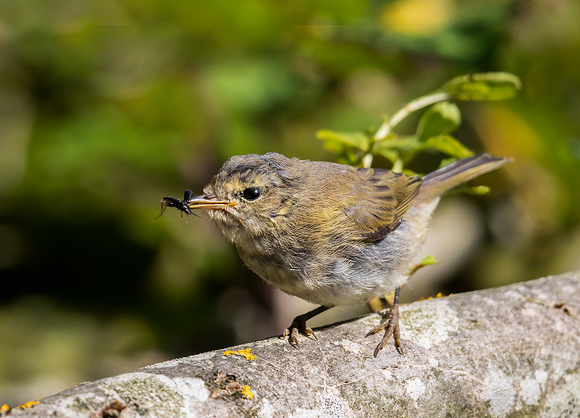 A juvenile Willow Warbler made a brief appearance.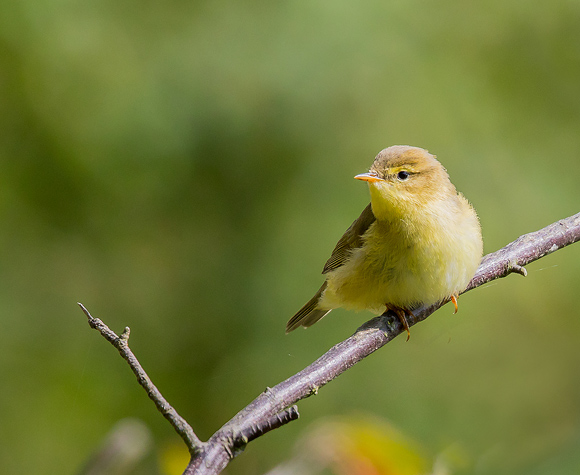 . A very pleasant and fun hour or so. Another failed attempt to photograph a Yellow-legged Gull.
With nothing about of interest, I made my way home, on the way calling in at Fen Drayton Lakes RSPB. On the access road, I noticed some activity on a blackberry bush - a family of House Sparrows feeding up and being very co-operative.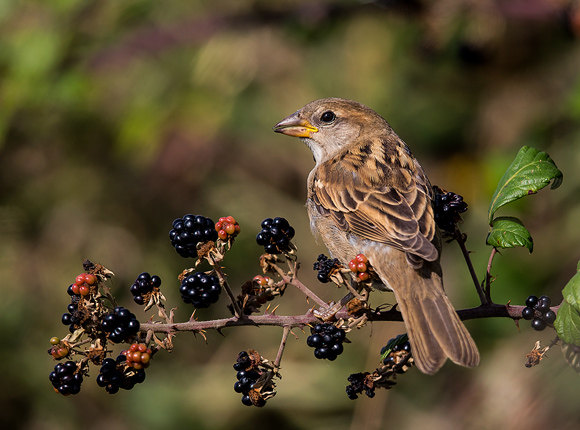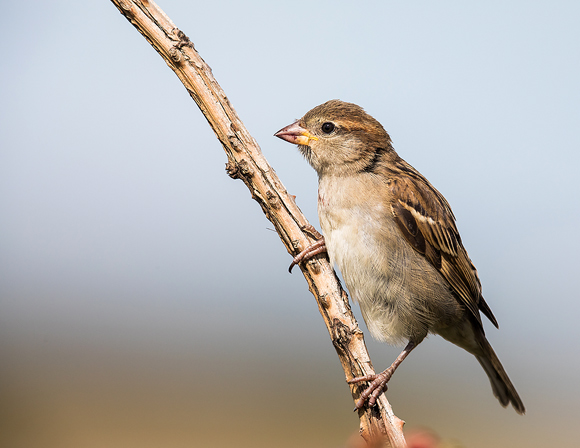 My next trip was to north Norfolk on Monday 3rd September. Should have known better - bright and sunny, last few days of the school holidays - and packed out with people so my usual haunts were a waste of time. So I went to Titchwell RSPB where I spent the whole afternoon and into the early evening.
On the beach, very little except for the usual Black-headed Gull for a head on shot.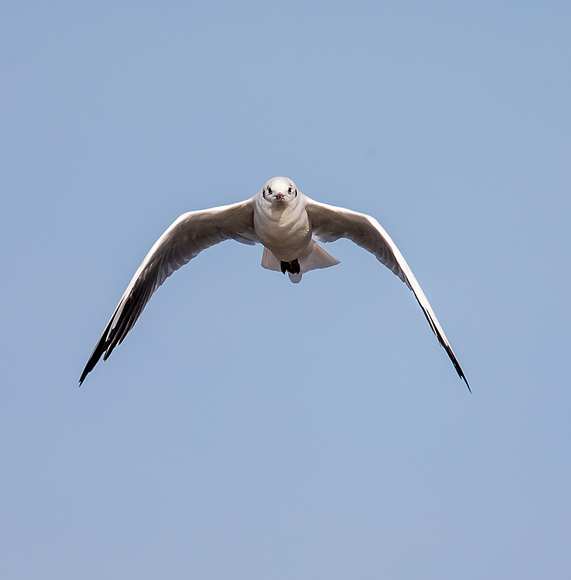 Water levels outside the hide perfect, weather perfect, not too many people, the only downside being a north-east wind coming straight into the hide. I was hoping for flight shots but birds take off and land into the wind so they were always going away from me. However, some nice reflection shots of common birds were available in the calm conditions.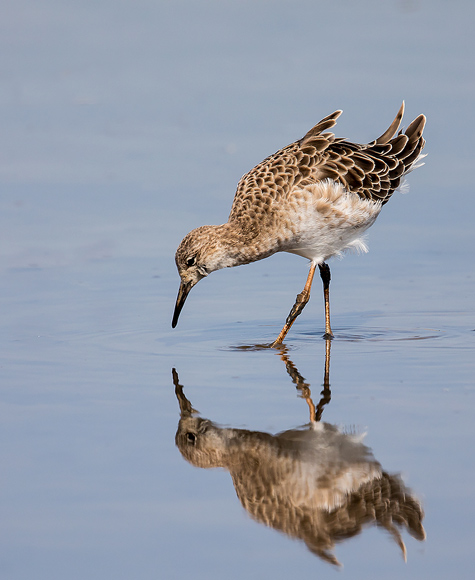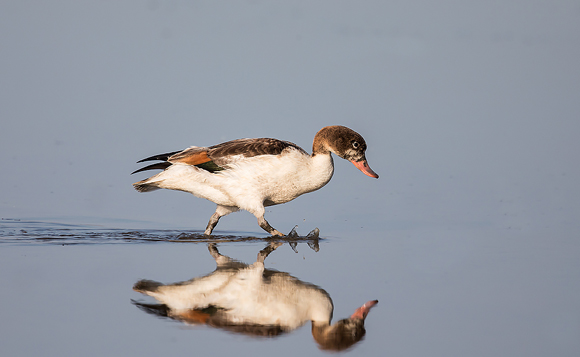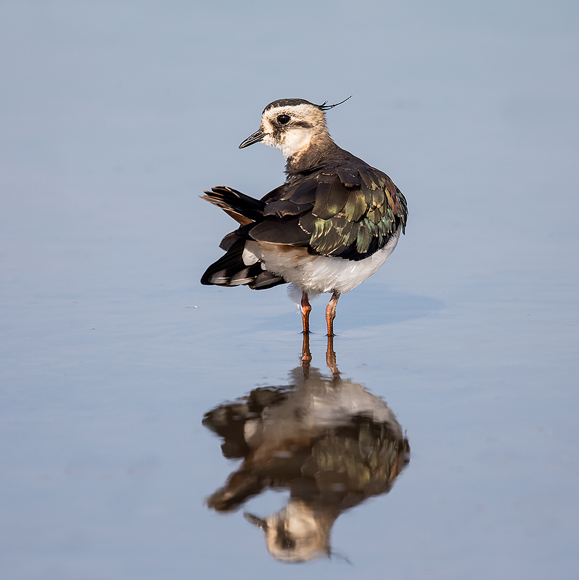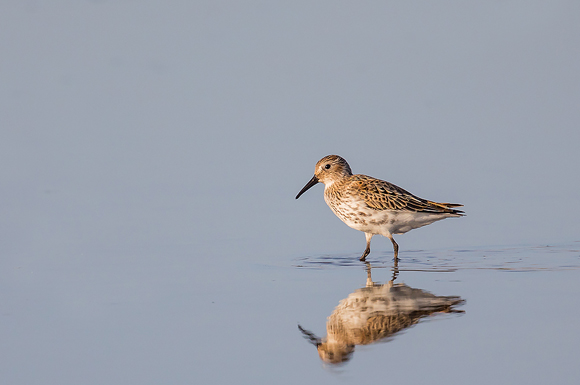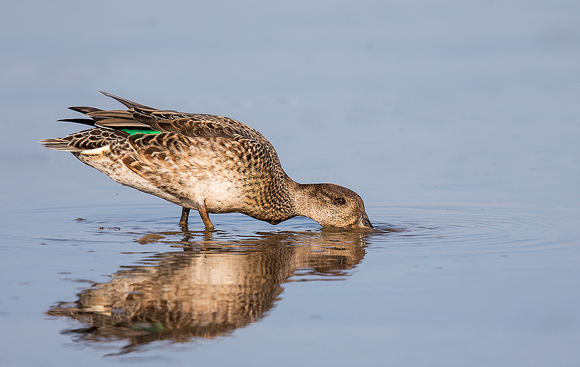 The highlight was a juvenile Curlew Sandpiper
with a Ringed Plover showing well
On the way to the car, I could not resist a roosting Wood Pigeon in the half light - ISO5000 for those in the know.
On Friday 7th, I returned to north Norfolk. Fewer people but still very disappointing. Travelling east along the coast road, and calling in to the usual harbours, there was nothing on show. I ended up at Cley Marshes WWT and went to the first hide - nothing close enough for a photo except for some recently arrived Wigeon.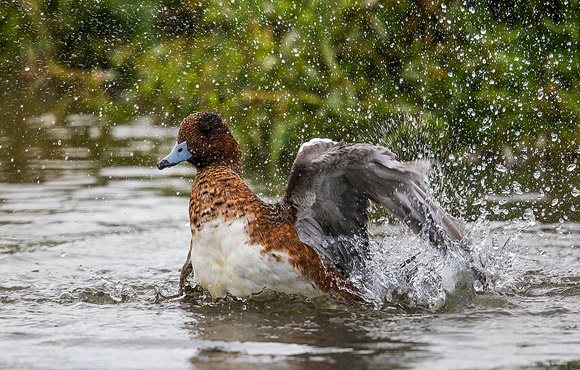 It then started to rain so I made my way back to the car for lunch and with the rain getting heavy, decided to re-trace my steps on the way home. I called in at Morston Quay where the weather eased up a little and a Greenshank appeared in the channel.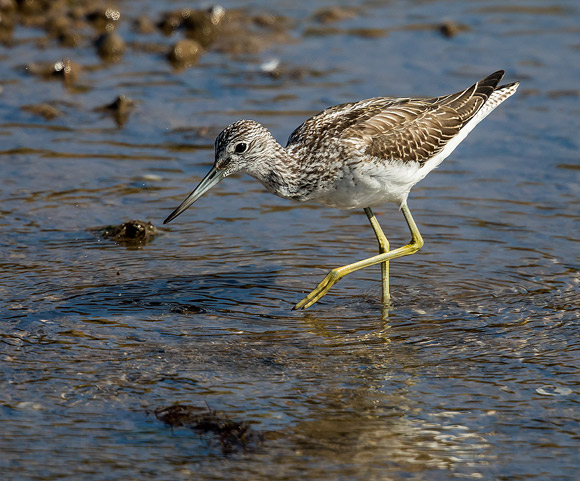 Another call into Brancaster Staithe harbour - another Greenshank.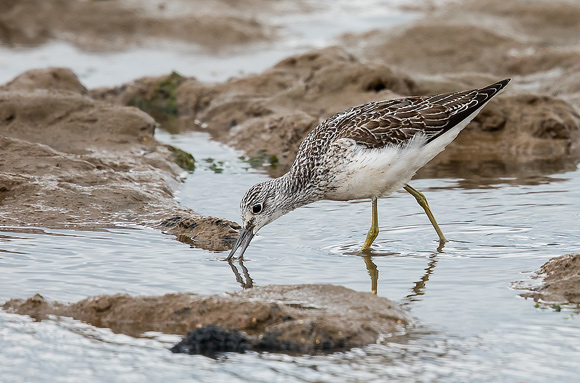 By this time, the weather was improving so I called in at Titchwell RSPB again - almost a total waste of time. Only a few Teal close enough to photograph.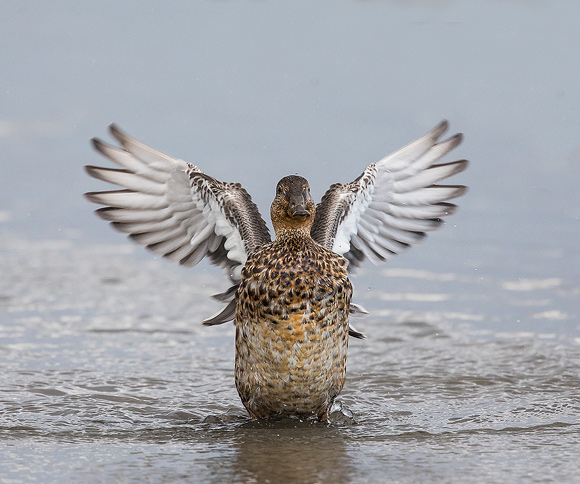 After leaving home at 8.00, I was back home by 5.00. Not the best trip I have ever had!!!!