Once again, a longish time since my last update, mainly due to an intervening holiday at Lake Garda in Italy. It was to celebrate an important birthday for my wife and the holiday was a present from our two sons and families, all of whom were there, together with a long standing friend from Zurich who joined us for a couple of days.
A great time was had by all.
Now, apologies over, down to the real business of this blog.
Before the holiday, I tried to relieve some boredom at home with a couple of hours at nearby Fowlmere RSPB, only to get more boredom as there was very little happening. There was a largish flock of Greylag Geese, most of which were asleep except for one that did amuse me by measuring itelf against a depth marker in the mere.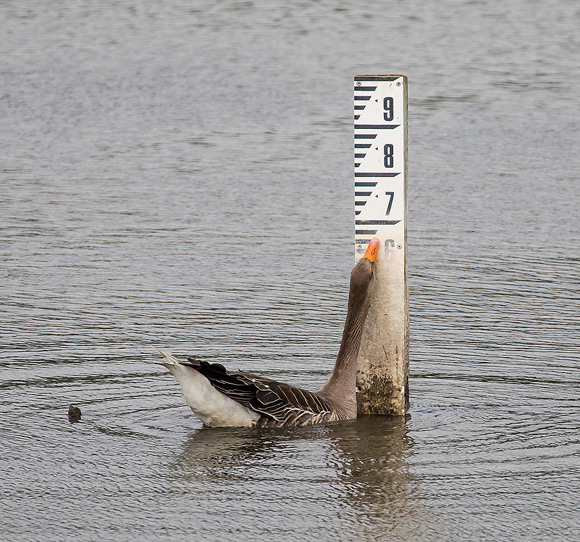 I decided to try something new and see if the combination of the Canon 5D MK4, the 100-400 lens and the 1.4 converter was quick enough for flight shots. It became overcast and nothing was flying but just as I was thinking of leaving, the flock started to wake up and took to flight giving me some opportunities to try it out.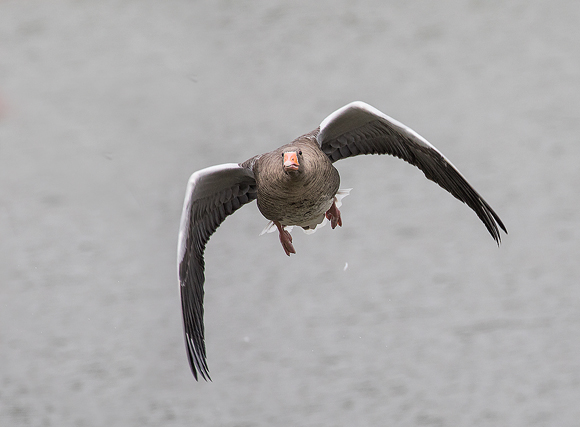 Not bad considering the weather but, overall, not a very exciting visit.
Last Friday, with a friend, I went to the RSPB reserve at Frampton Marsh in south Lincolnshire where a Stilt Sandpiper had been resident for a few days. This species is from North America and a visit to the UK is a rarity. As a result, I had never seen one.
We arrived early at just past 8:00am and quickly found it, amongst other waders but about 200 metres away. This bird is the size of a starling so impossible to photograph at that range so we went to the main hide and was surprised to find very little water due to the recent dry spell and the water had nothing on it at all. This was disappointing.
So we decided to make the long trek to the East hide but most of that was dry too. There were a couple of juvenile Little Ringed Plovers so I took some shots to get at least something for the day.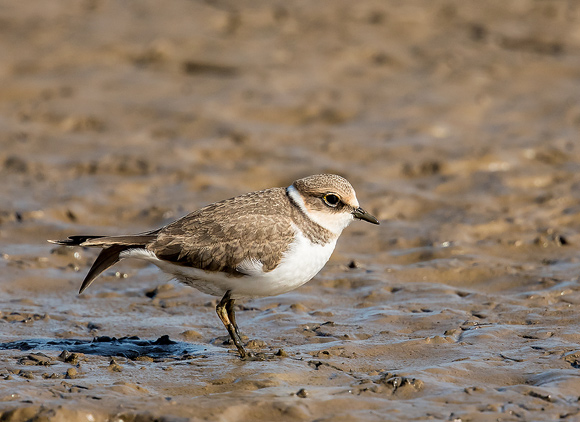 We then moved back to the main hide, checking out the Stilt Sandpiper on the way - it was still there and still distant. From the main hide, there was a Snipe feeding in what water there was.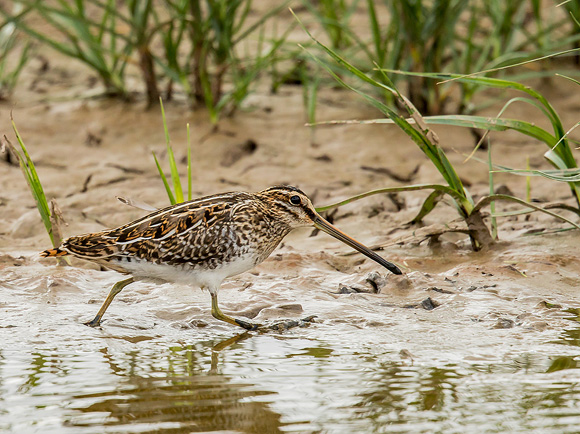 After a while, as we were leaving we picked up on the bird news that the main reason for our visit had moved and was being seen from the path to the East hide so back we went. It was much closer, probably half the distance than before but still too distant for decent shots. To make matters more difficult we were facing into the sun, and the wind was rising as the clouds came in. Taking distance shots with a telephoto lens in blustery winds is never easy but we took loads of record shots, hoping that the odd one was worth keeping.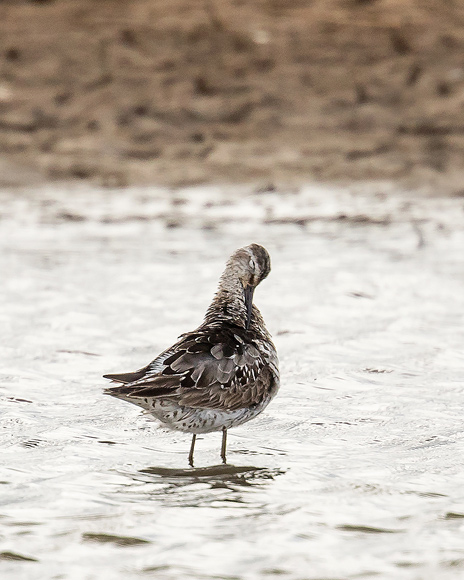 I apologise for the poor quality but at least it is a new species for me. By lunchtime, the weather was closing in so we left to get home early to avoid the holiday traffic.