Well, it has been nearly three weeks since I last put pen to paper, so to speak. However, I have only been out twice as I have been away on holiday for the past week and did not have time to report on two visits to Grafham Water, the main objective to photograph Yellow-legged Gulls that had been reported there.
My first trip was 26th July, another hot day forecast so an early start, beginning at the dam. A few gulls on the walkway to the water tower and one was a Yellow-legged Gull, a 3CY (third calendar year) so not an adult and not the best location for a photo.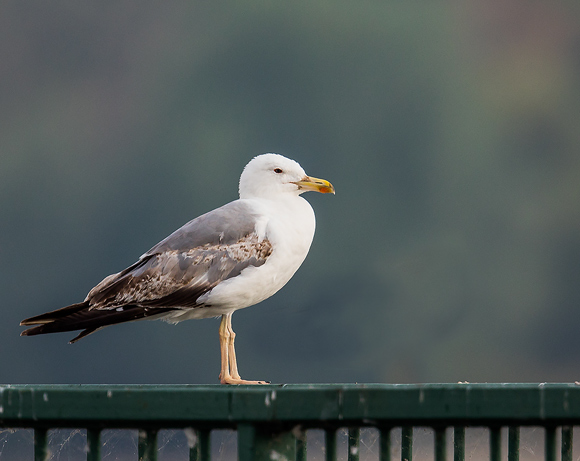 With no others on show, I made my way to the harbour but too much human activity so I carried on to the hide overlooking Valley Creek. With dead calm conditions I amused myself with reflection shots of common species - Mallard
Canada Goose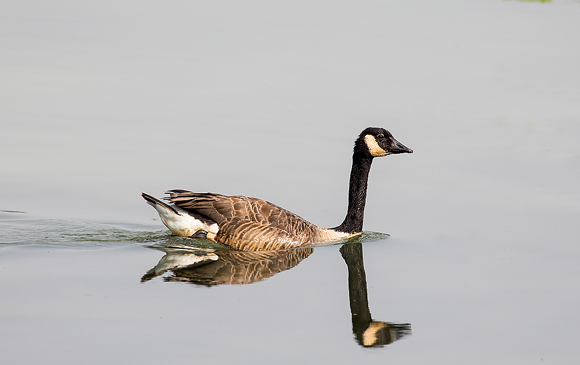 A juvenile Black-headed Gull flew in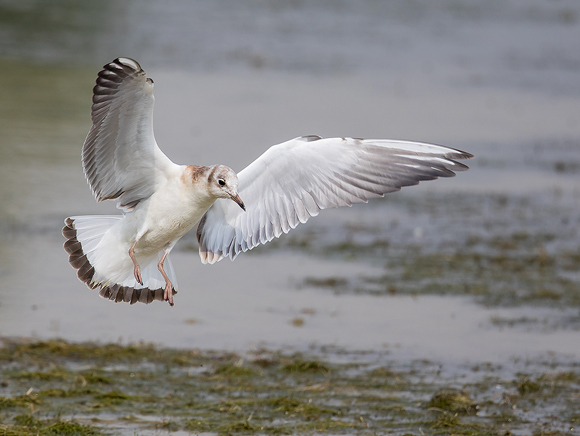 and a Cormorant decided to have a long bathe
And that was it as the temperature rose so off back home for lunch.
The second visit was on 1st August, just before my holiday - another warm day but some fair weather cloud around.
Approaching the dam, all I could see was a line of fishermen into the distance - nothing doing there and nothing of interest in the harbour either, once again due to human activity. Well, it is school holiday time so not surprising so back to the hide for the rest of the morning.
First to show was a large gull settling on the wooden groyne. A sub-adult Great Black-backed Gull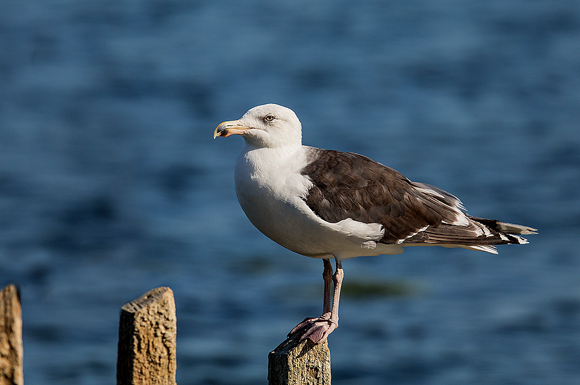 and then a Lesser Black-backed gull flew in to feed on a dead fish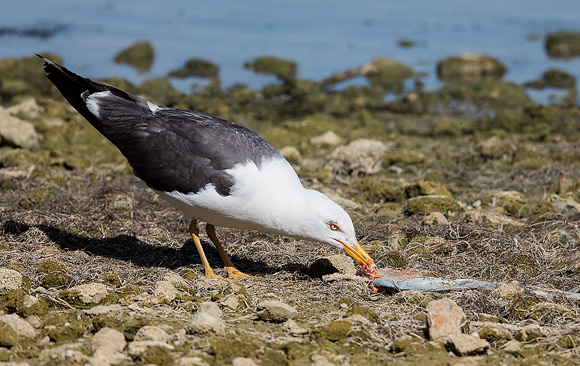 A Little Egret passed the hide while fishing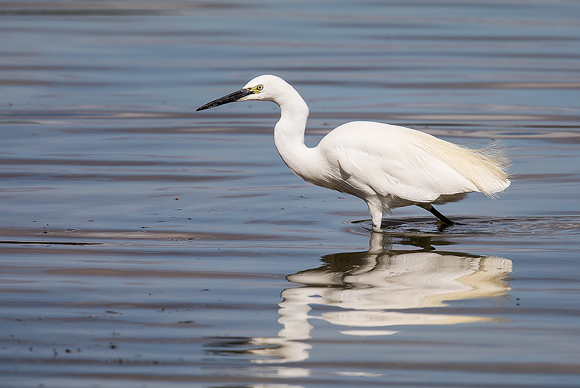 and a juvenile Whitethroat made an appearance.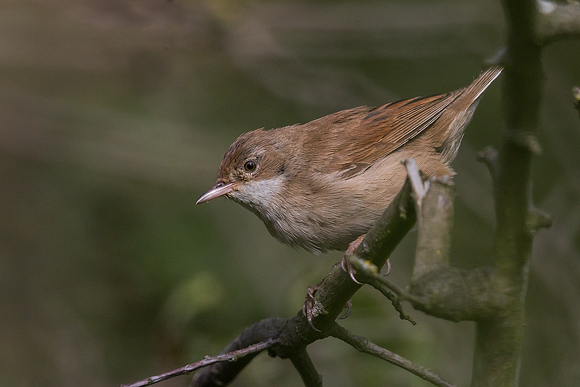 And then my target, a Yellow-legged Gull flew in to land on the groyne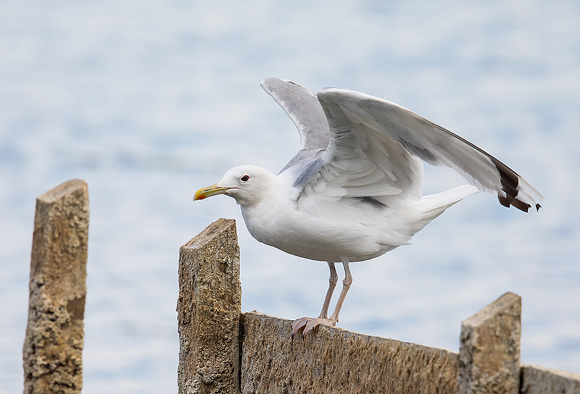 and then land in the water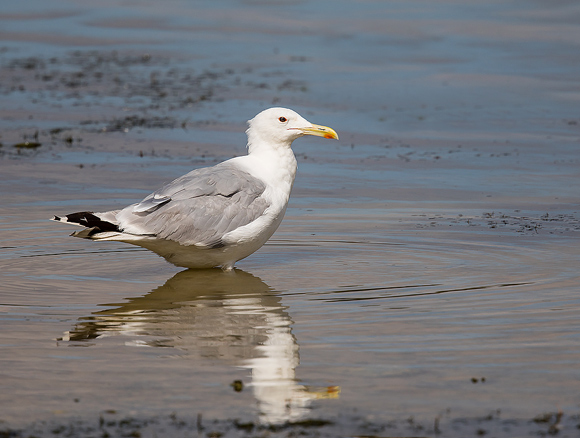 But wait a minute, this has pinkish legs, not yellow. Now I am rubbish at identifying gulls but I have a friend, James Hanlon who is very knowledgeable and my port of call if I am unsure. So I duly sent him a copy that evening and was surprised that he identified it as an adult Caspian Gull - quite a rarity and totally unexpected. The first rule of birding - expect the unexpected - I failed!!!!
That created quite a stir with local birders but, unfortunately, not with me as I have loads of good photos of Caspian Gull from my trips to Hungary and Romania. I really wanted a Yellow-legged Gull so will now return to see if it will be third time lucky.