I am still ploughing through all the photos from my trip to the Danube Delta. The better ones from Day 5 now posted to this website - see Recent Additions - and my first edit of the final day now completed. Having to rest after my operation, combined with the very hot weather has been quite a blessing to keep me at the computer as doing something more strenuous is not currently an option.
Anyway, enough of my situation, what about the trip!!! Today was good and bad. We were being taken to one of the nearby lakes to photograph water birds. The advertising blurb showed a small camouflaged boat for three photographers, a spotter and a driver. Ideal for getting those close shots. However, that had been discontinued and we were taken on a much larger open sided boat for all six of us in the party plus our guide, a spotter from the reserve and the driver. Too many for close approaches, no space for tripods and lots of movement from everyone trying to get into position for the shot.
First bird to show on the appraoch to the lake was a Dalmatian Pelican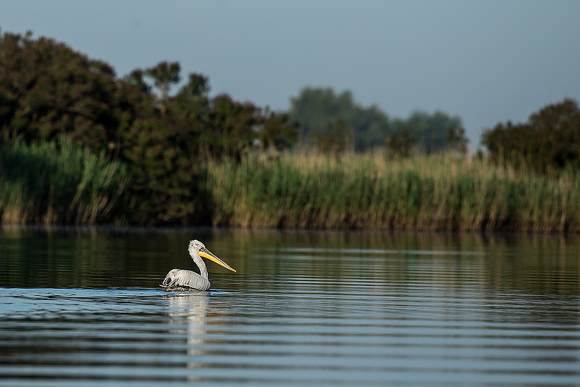 that eventually allowed a close approach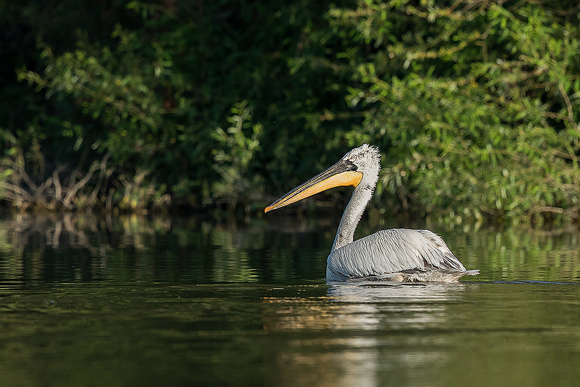 before taking flight.
We then arrived at our destination - Lake Merhie - very large and shallow although the lake bottom was pure silt - just like quicksand. Another pelican species, White Pelican was on show but kept its distance.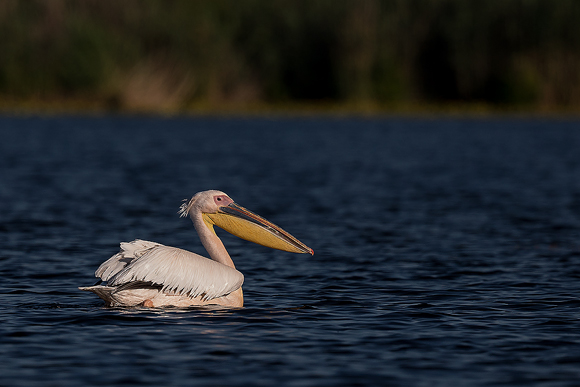 There were largish islands of floating vegetation that moved with the wind and any tides. On one we found a group of very flighty Pygmy Cormorants with one staying long enough for a colourful shot.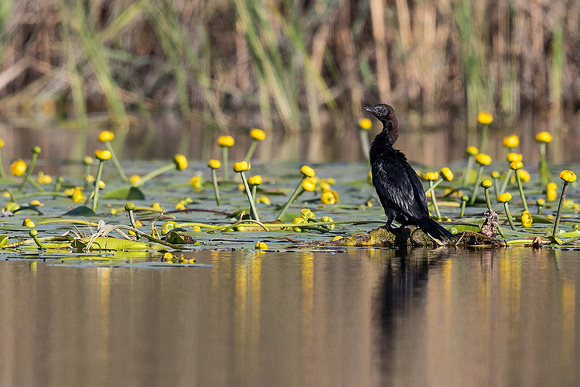 We then came to a colony of nesting Black Terns but, because of the boat size, were unable to get really close.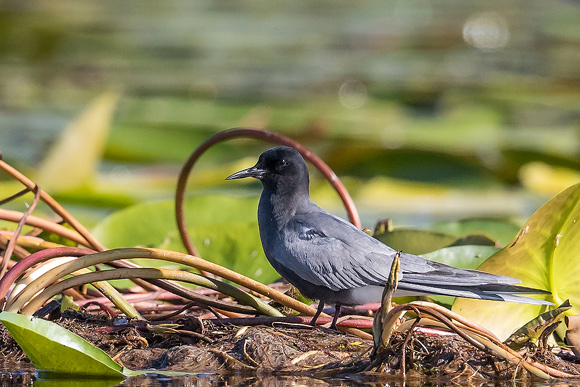 The wind direction was in our faces so flight shots were difficult.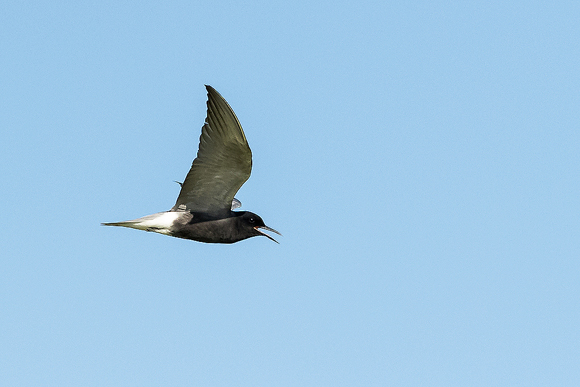 An adult White Pelican was more approachable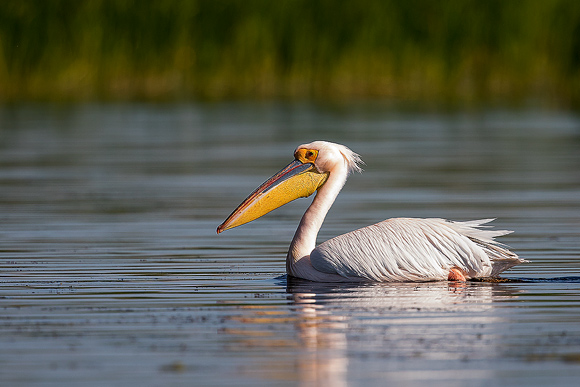 with more flying around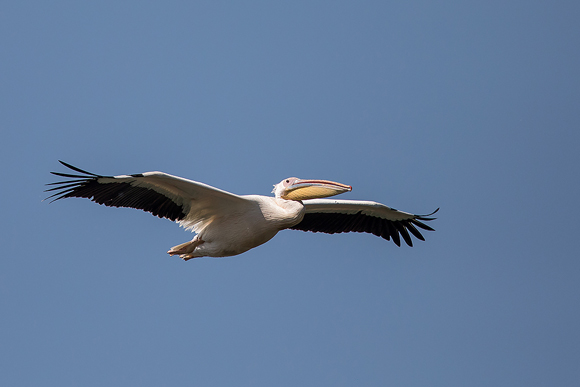 We then headed for another lake - Lake Matita - and found a nice perched Hobby in the approach channel.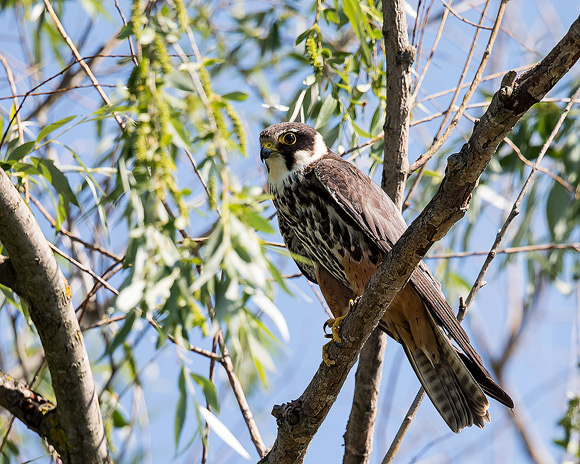 before hitting a very large colony of Whiskered Terns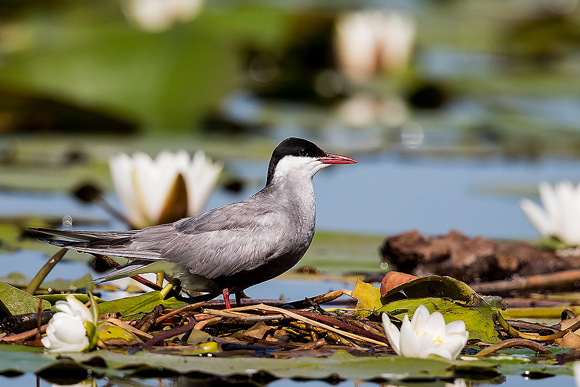 and plenty of activity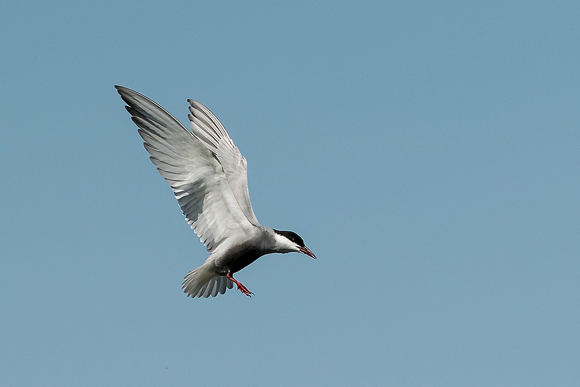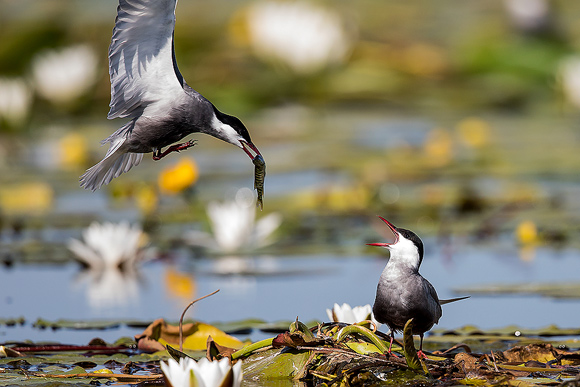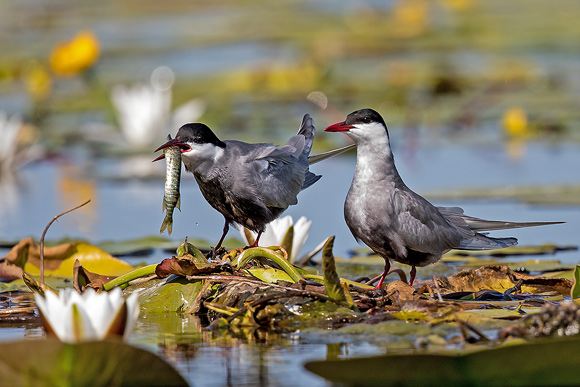 A White-tailed Eagle flew over, causing great consternation in the colony
and a Squacco Heron showed well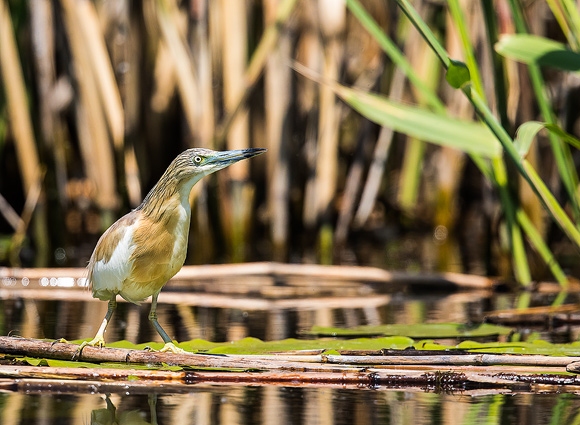 There were many other species that we could not get close to so only record shots possible - rather disappointing.
In the afternoon, Neil and I decided to have another session in the 'Drinking Pool Hide'. Not that much activity - Great Tit feeding young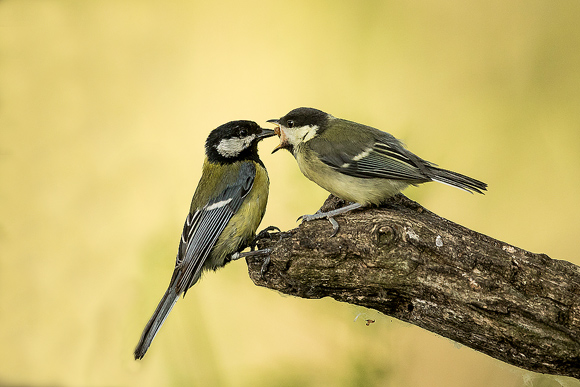 Tree Sparrow coming to drink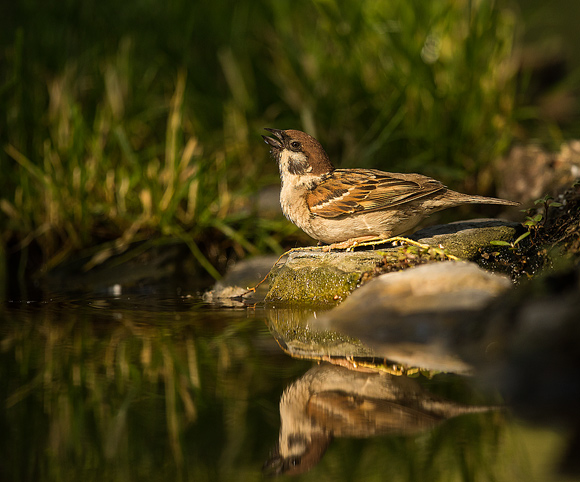 a very showy Great Spotted Woodpecker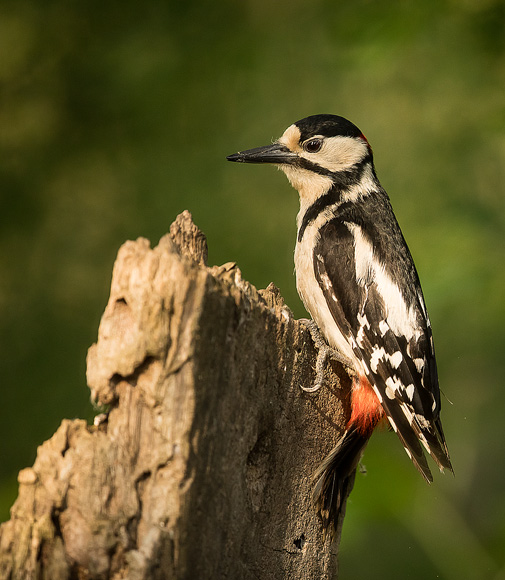 and a real surprise, a male Pheasant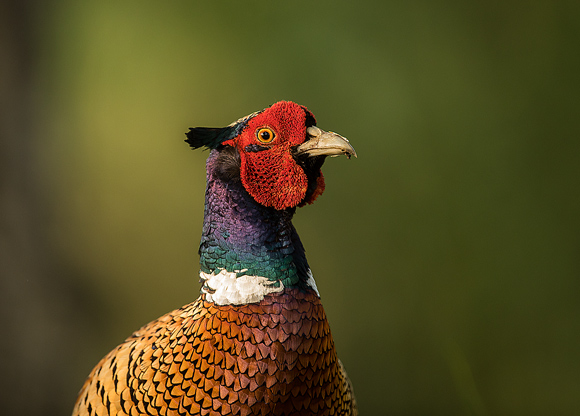 Overall, a decent day but could have been better.