It has been a couple of weeks since my last post - a short spell in hospital and recuperation has delayed matters - nothing serious!!!
The third day at Ultima Frontiera and it was the first time that we went off the reserve. It is located on a large island - only means of access is by boat - and there are a small number of villages also on the island. To get there, Neil and I were taken south into a large area of steppe grassland - not too much to see except a male Red-footed Falcon that kept it's distance. I took just a record shot.
We then went through a village that was an education. Few paved streets, mostly mud tracks, with the main mode of transport horse-and-cart. We then entered a wooded area to our target - a Black Woodpecker nest - one of the larger species of Woodpecker and not found in the UK.
We sat down behing our gear pointing at the nest hole and were wrapped round in camouflage scrim netting to await developments. Not too long to wait.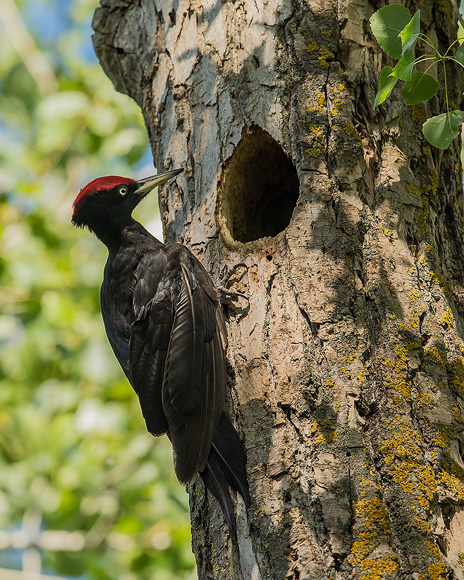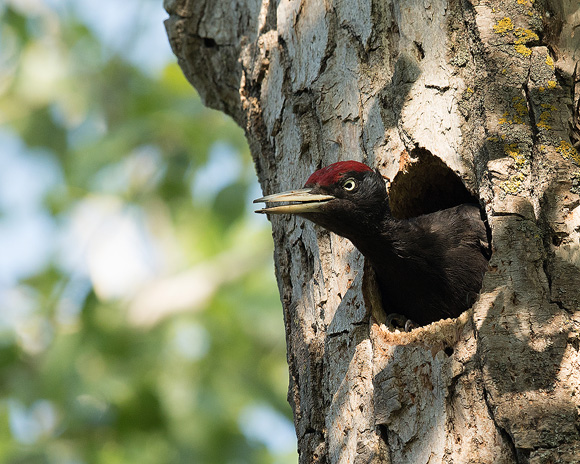 We spent most of the morning, wrapped up like a Christmas present before heading back to the reserve. On the way, we passed a singing Great Reed Warbler, rather distant, rare in the UK although there is one currently at the local RSPB reserve.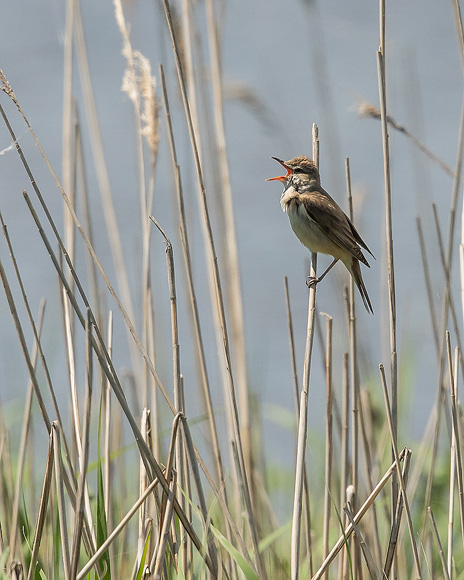 After lunch, we took a buggy to tour the reserve on our own. First stop was a nest of a Long-eared Owl, across a stream and into the sun but the young were showing interest in us showing interest in them.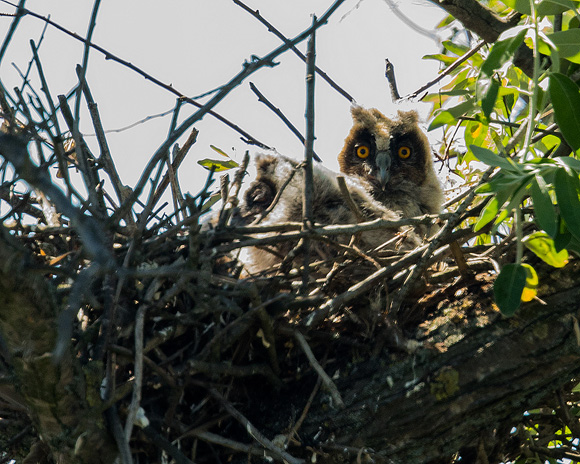 Next we went to a hide specially for Little Owl. Food was placed inside a low brick wall but that was quickly taken so the activity was short-lived.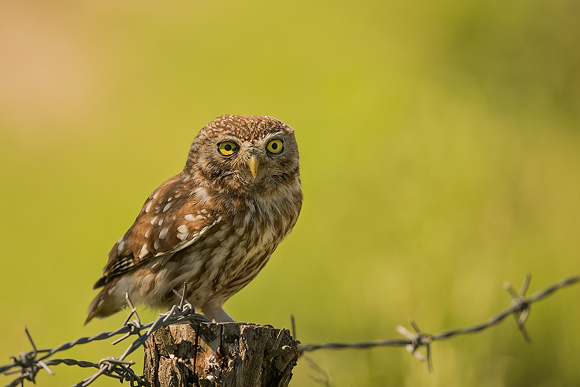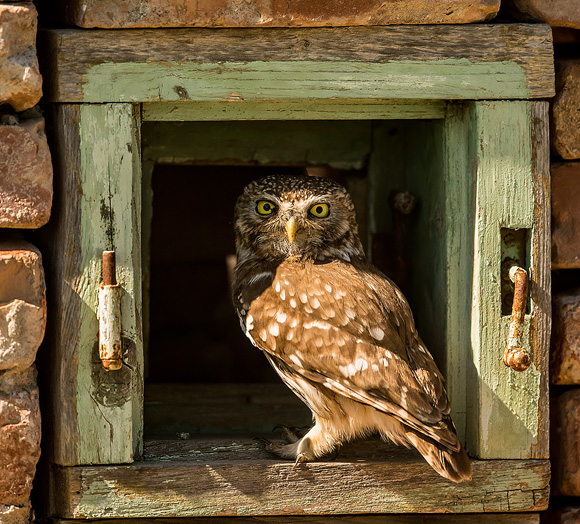 After that, we made our way to a Bee-eater hide. Bee-eaters are colonial nesters in sandy banks but here they had ignored the specially constucted sandy bank with a hide to nest in holes in the ground so we had a couple of pop-up hides to see if they would come to a perch.
After a few shots of them 'doing their thing' on the ground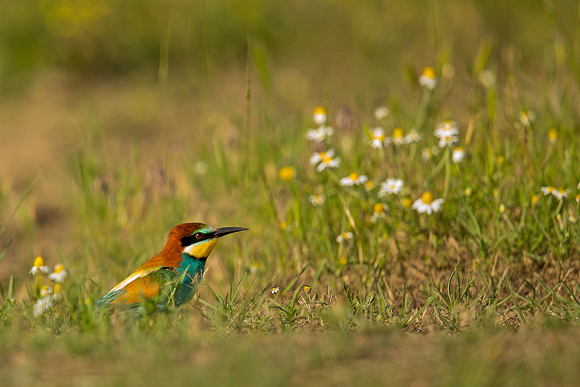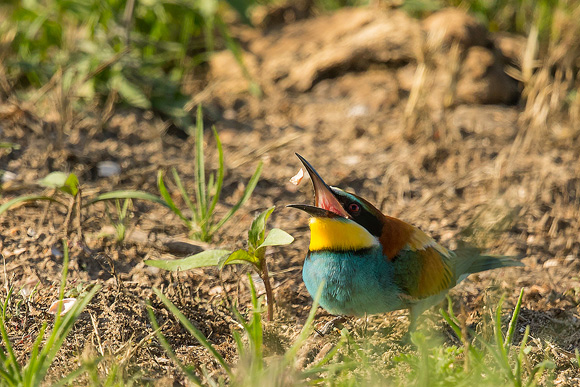 and one finally landed on the perch.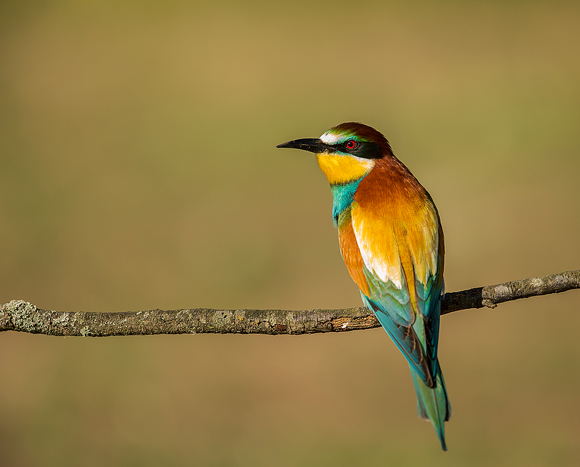 End of day so back to the hotel for dinner, recharging of batteries and downloading of photos.