Monday 21st May was the date of our second day at Ultima Frontiera and we were again out early (06.00am) for a morning session in the Roller Hide. Rollers were always a main target bird for me, firstly because their plumage is totally striking and secondly because it took me four attempts before I saw one. They are a migratory species from Africa but adverse weather had delayed their arrival for my trips to Hungary in 2011, Catalonia in 2012 and Mallorca 2016. It was not until Hungary 2016 when I finally caught up with them.
So this time, I was hoping for some action shots. Perched bird portraits are no longer the 'in-thing' and I ww were not disappointed. First shot was of a preening bird in the early morning sunlight before flying off.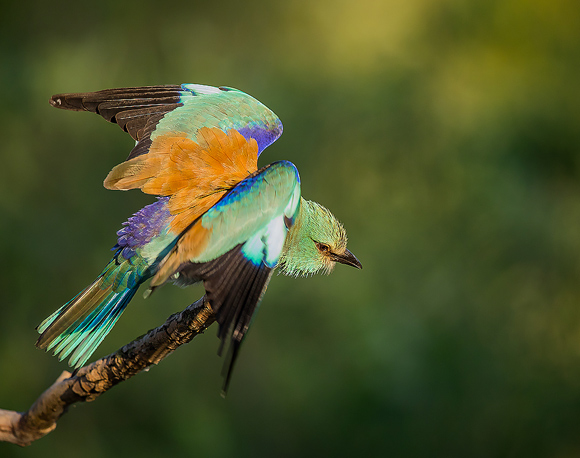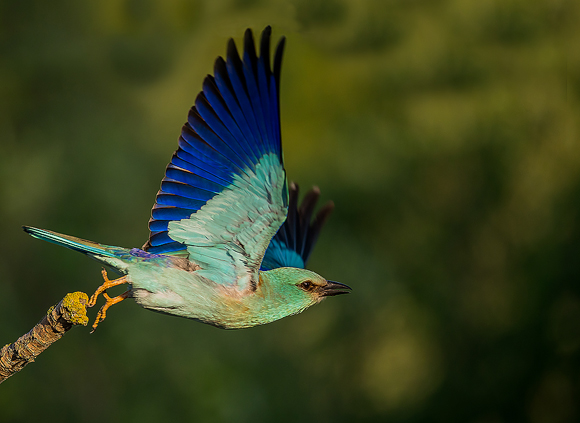 I then concentrated on catching one flying in to a perch.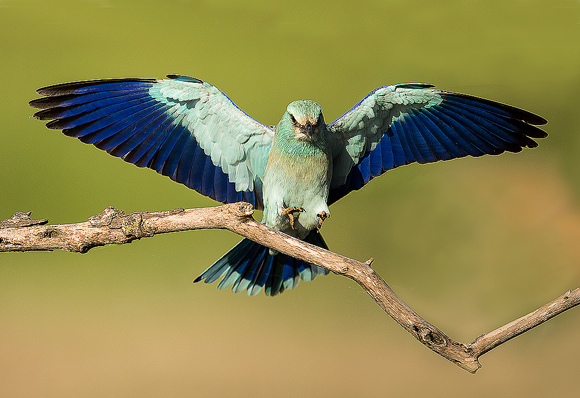 After this session, a Dalmatian Pelican flew over - a first for me.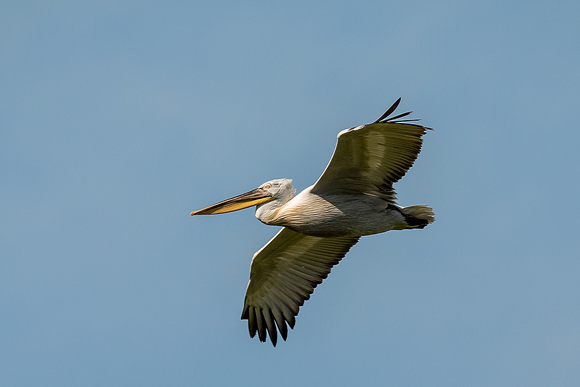 before the female Roller flew in and after further sessions of dislaying, they mated.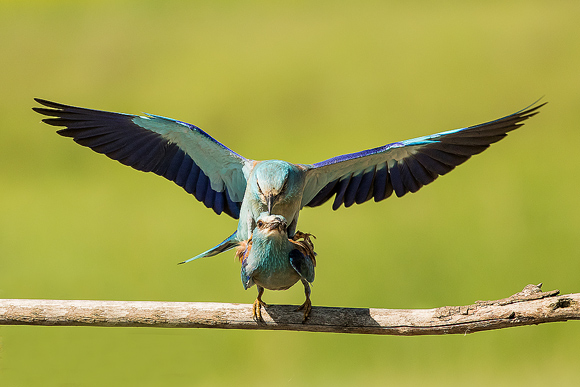 After this event, things went quiet for a spell with both birds perched and then the male took off and returned a few minutes later with a snake.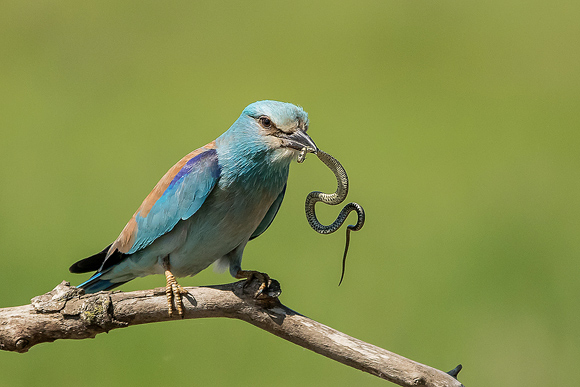 The female was occasionallybegging for it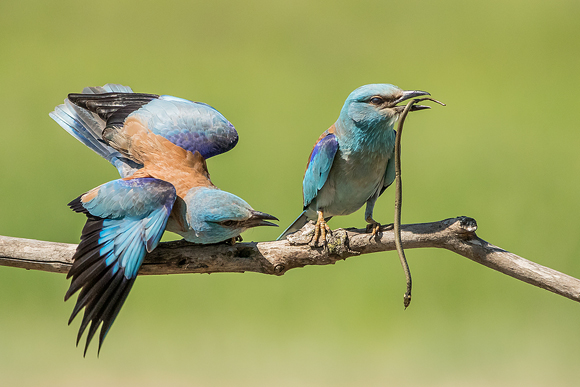 but the male did not give up his prize until it was totally dead.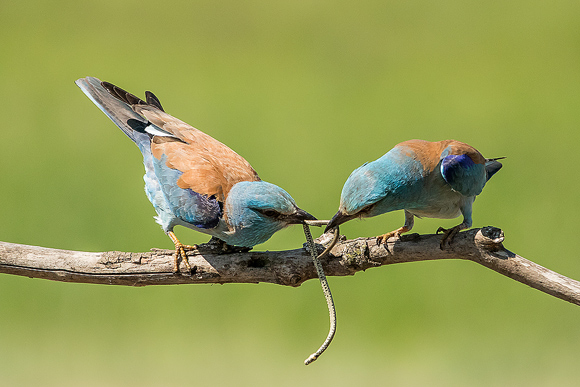 for the female to swallow it whole.
That completed an absorbing morning session so back to the hotel.
Ultima Frontiera originally started out as a Russian Gulag (prison camp), then turned into a fish farm by the Romanian government before becomong redundant and puchased a few years ago by an Italian company, Skua Nature and turned into a nature reserve, specifically for wildlife photography. There are nearl 40 hides, although not all usable at the same time, and only a total of 12 guests at a time. Ours was a party of 6, booked via Sakertours of Hungary and very ably led by our guide, Zoltan. The only other party was of 6 from France.
Ther reserve is large - over 100 hectares ( nearly 2500 acres), and for those that wanted to 'do their own thing', there were some electric buggies, like golf carts that you could drive around most of the reserve. We chose to do this for the afternoon.
Penduline Tit is a bird that I have never seen before and the French party had found a nest that they kindly directed us to. Unfortunatley, the only plase to photograph it was directly into the sun at this time but I took a few record shots of nest building anyway.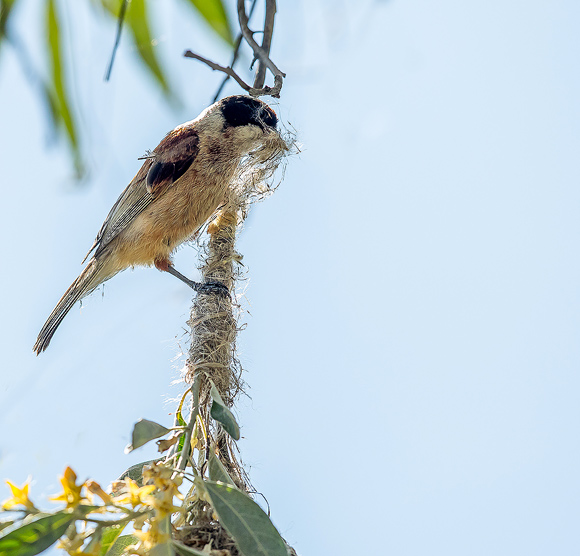 Returning ti the buggy, i noticed a small skulking bird in the reeds opposite so took some photos, thinking it was a Lesser Whitethroat, not uncommon in the UK. Processing the photos at home, it did not look quite rifgt for one so I asked friend for his thoughts and was delighted to find that it was an Eastern Orphean Warbler - another first for me.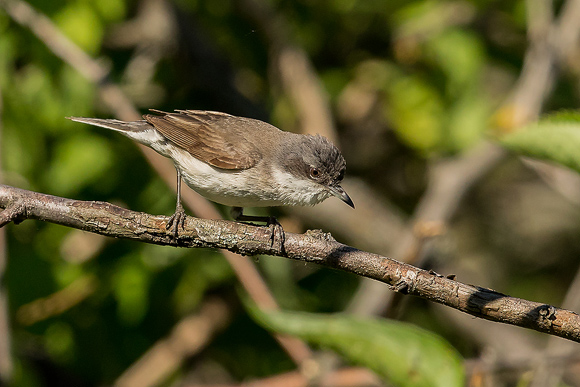 Driving in the buggy, we came across a Hoopoe on the track in front of us having caught a large beetle.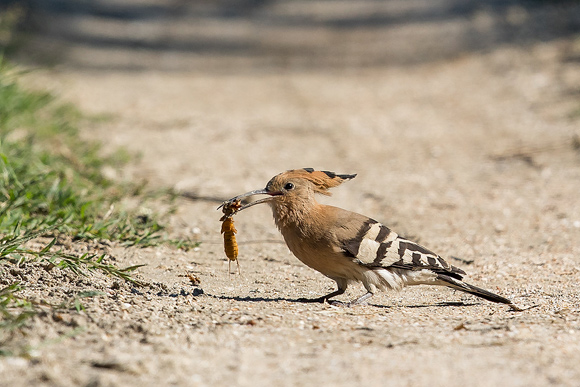 I could not resist a distant shot of a male Ferruginous Duck, rare in the UK.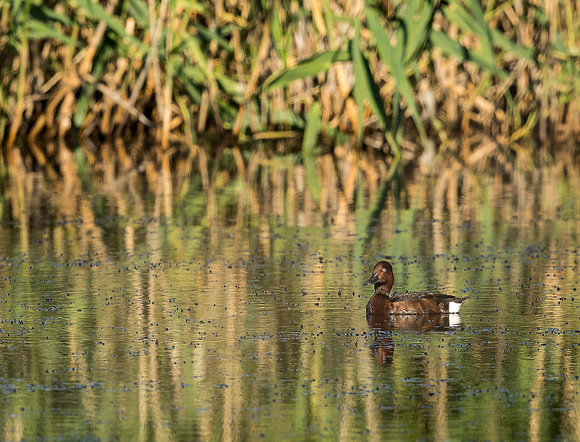 and finding another Hoopoe having a dust bath.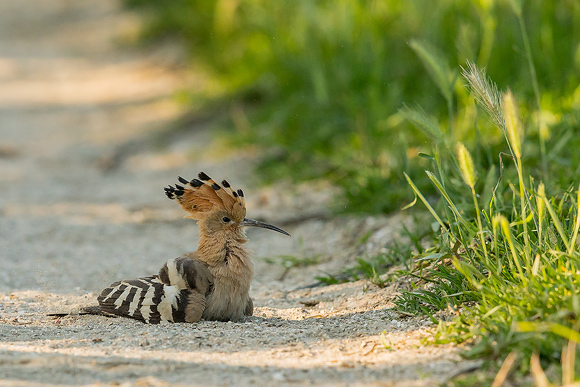 Time to return to the hotel for downloading and battery recharging.