The past few days, I have been dogged by a troublesome right leg, painful to walk on, that necesitated a visit to the local Physiotherapist. Keep off the leg as much as possible was one of the recommendations, especially not carrying heavy camera gear. Some hope there!!!!
Anyway, I decided to confine my visits during last week to the local sites where hides were just a short walk from the car. First off was the back end of Wicken Fen on Tuesday 30th January. I was very pleased with the shots I managed there in December and the weather was very similar. Unforunately, the birds were not. A pair of Coots has set up territory in front of the hide and took great exception to any intruders so visits were few and far between. So I shot the Coot (figuratively speaking) and it turnd out to be one of my better ones of this very common species.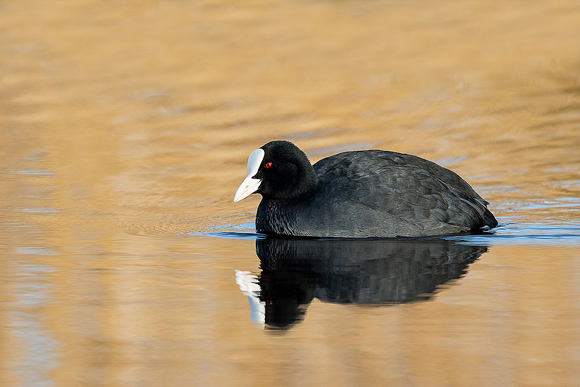 A pair of Gadwall braved the war zone, the female appearing to show off in front of the male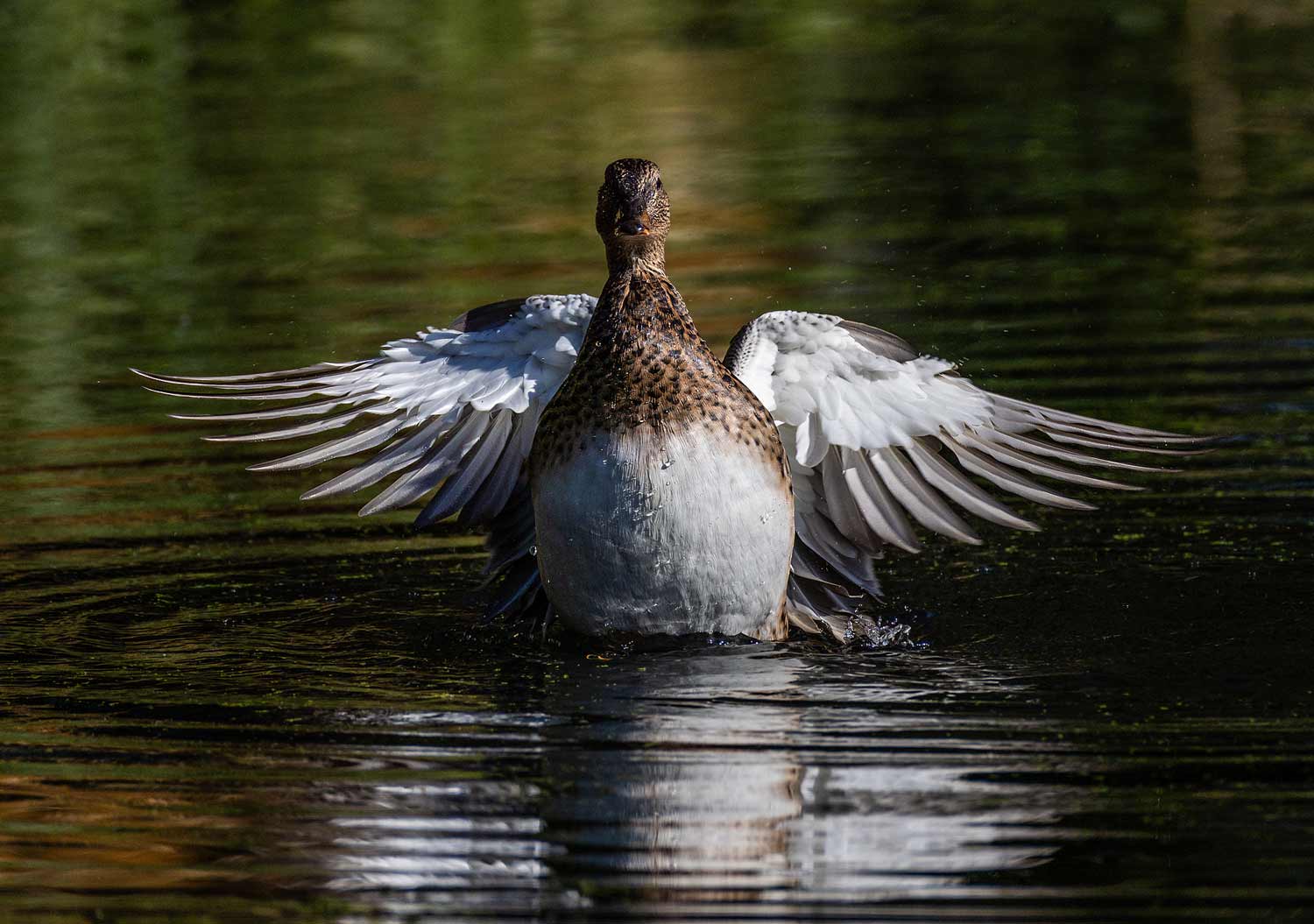 and immediatley afterwards, the male reciprocating.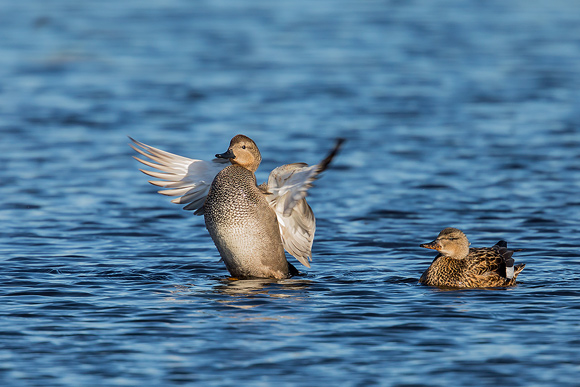 A 'little brown job' made a brief appearance in the reeds next to the hide for a couple of shots but I was then distracted by someone coming into the hide so forgot about it. Going through the photos on my computer, I was rather pleased to see that it was a Cetti's Warbler, not exactly rare but very difficult to photograph because of it's skulking habit.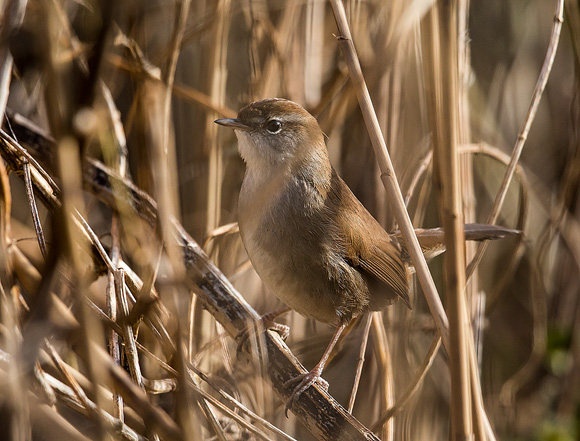 By lunchtime, I had had enough so returned to the car. A male Pheasant was feeding in the field so I took a few shots. It was only when I got home that I realised that I had not photographed one for some years - too common to bother, I suppose.
On Thursday late morning, I visited Grafham Water to sit in the hide for a spell. Nothing close, no photos so wasted time.
Friday morning, I arranged to meet a friend at The RSPB headquarters in Sandy for a spell in the hide there. He very graciously drove me to the hide from my car and back so I was hoping that the morning would be fruitful. Quick answer - it wasn't, so we were reduced to trying to make something decent from the common stuff.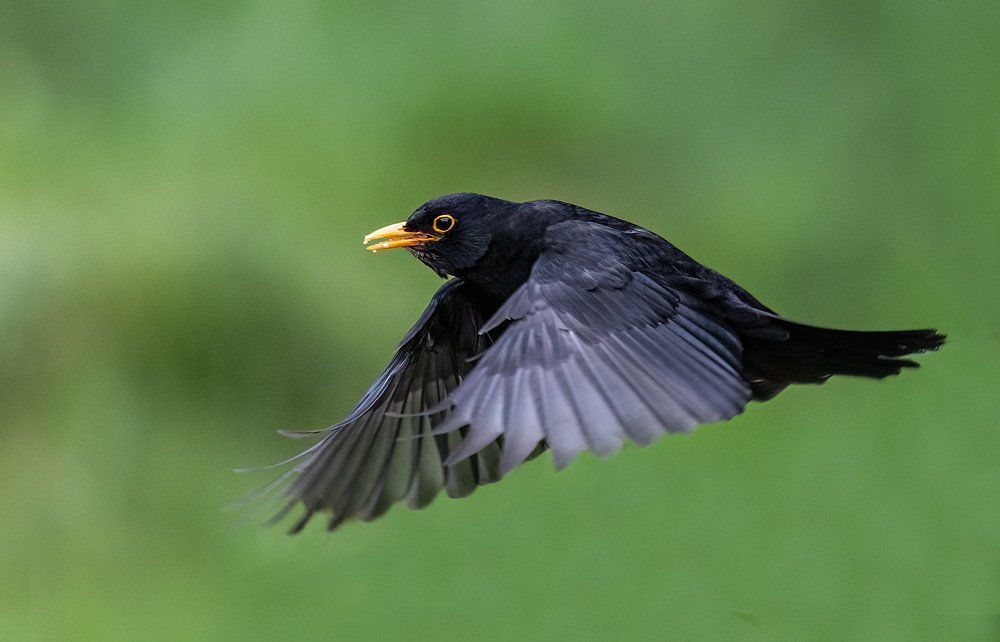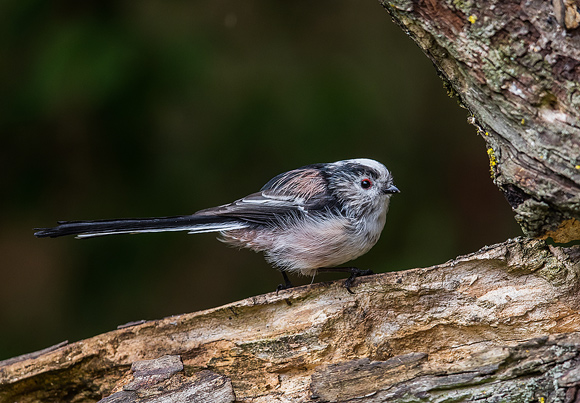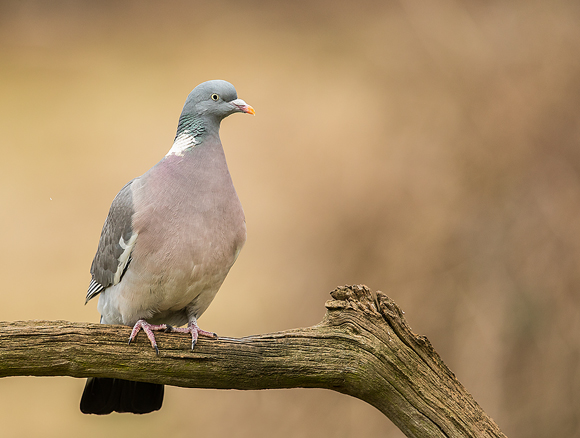 By lunchtime, we had had enough so called it a day.
Well that is wildlife for you. At present it is very hard work to get anything of note. This week, what with one thing and another, I am giving it a rest. Hope that next week improves.