Despite the adverse weather, I managed to test my camera gear twice last week. The first on Tuesday 16th was to re-visit Santon Downham in Suffolk (well on the Norfolk/Suffolk border really) to attempt better shots of the Parrot Crossbills. Being of the crossbill family, and feeding in the seeds of cone pines, they need to drink every hour or two and they had been reported comin in to drink in the puddles of a car park where we had photographed them before in December.
Once again, we only just had time to set up and they arrived, giving excellent views, first a male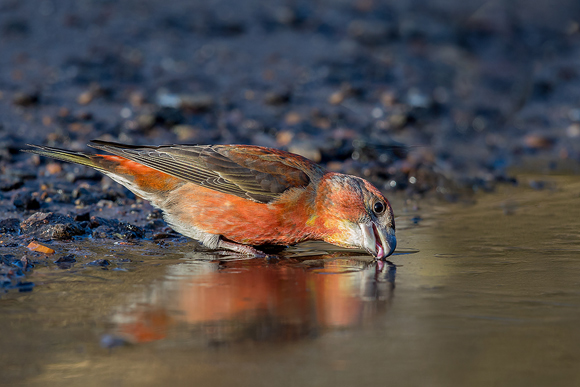 and then a female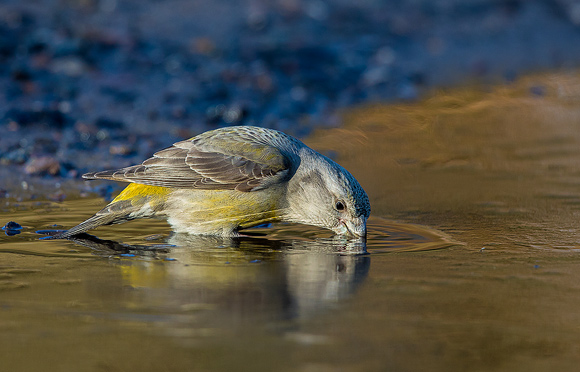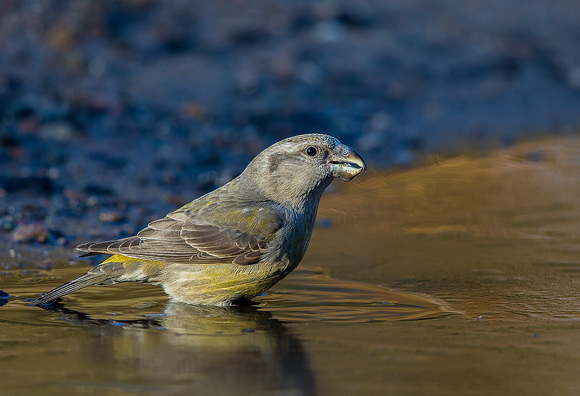 My shots of the female were substantially better than I managed last time so the trip was worthwhile, despite the disappointment of the Otters not making an appearance worth excercising my trigger finger for.
My next trip was to the Welney Wetland Centre, just up the road from me, despite being in Norfolk. I have been suffering with a pulled muscle in my right leg recently so did not relish too much walking and this seemed to fit the bill.
When you look back on old photos, they are often not up to current standards so it is useful to have the opportunity of replacing them with better ones. This is particularly true of common species that I often ignore in the field thinking that I have enough photos of them anyway. This trip to Welney was such an opportunity, particularly Pochard with the striking males.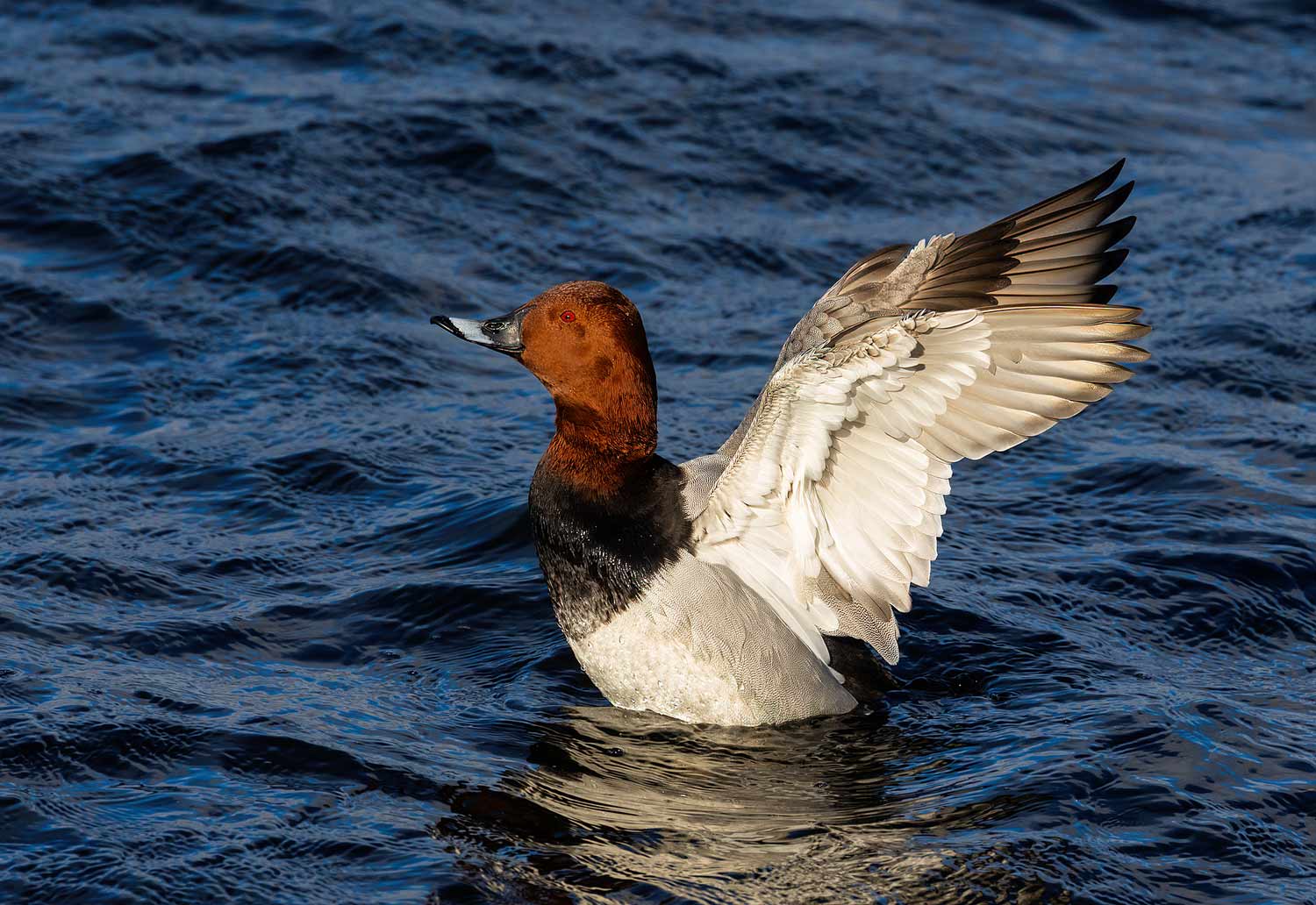 and the less colourful females.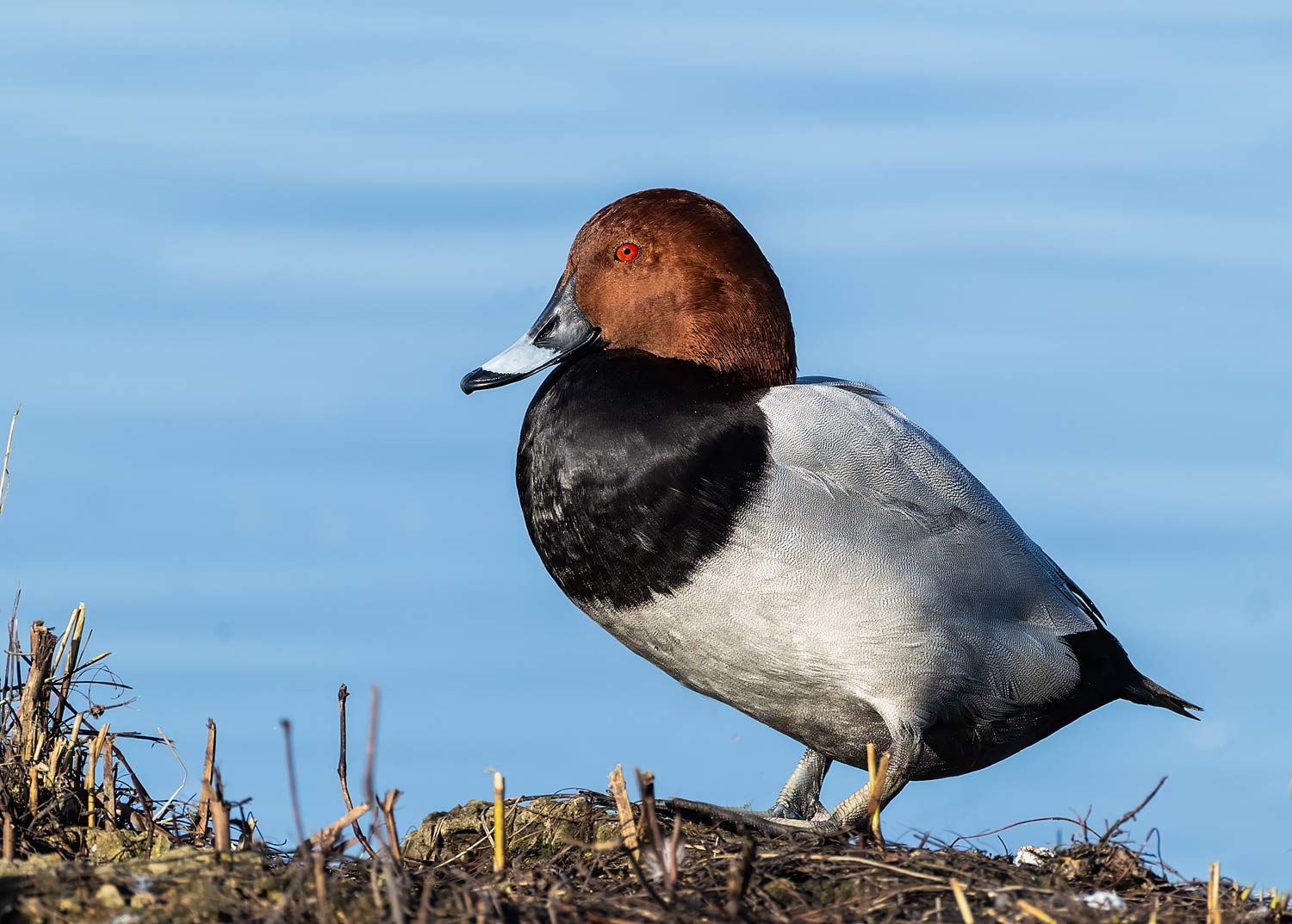 The flock of roosting Black-tailed Godwits was disturbed by an unseen predator.
A very close juvenile Whooper Swan.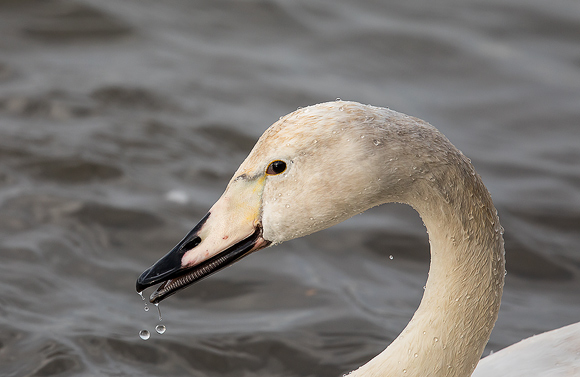 and finally, some fly-by Bewick's Swans.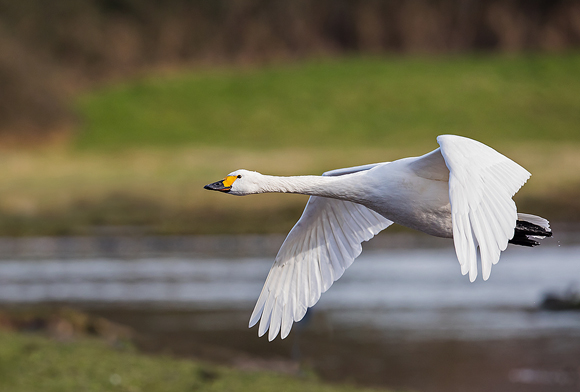 I was particularly pleased by these, although rather distant, as, being winter migrants from the Russian tundra, they are quite scarce this year.
After this, the weather became quite overcast so time to call it a day.