To sum up, the past ten days have been hard work to find anything of real interest but that seems to be 'par for the course' from others I have spoken to. Being able to organise a trip out at this time of year to coincide with decent light is always a problem.
6th November - a visit to Woodwalton Fen - only common birds and everything distant - not really worth reporting on.
10th November - an afternoon visit to Burwell Fen where a friend had recently photographed a hunting Barn Owl late afternoon. All that I saw was a pair of hunting Kestrels, one of which was close enough to get a photo in the late sunlight.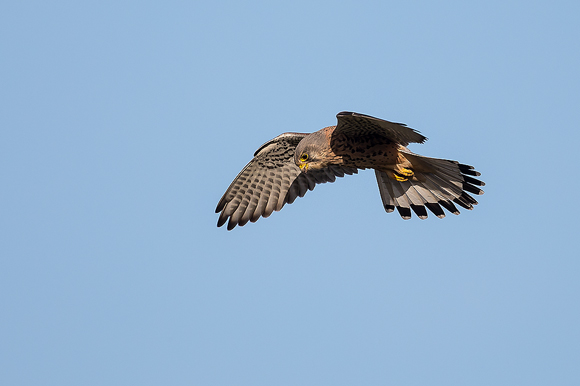 13th November - tried the west Norfolk coast again. As many of you know, first call for me is Thornham harbour where a flock of over-wintering Twite had turned up - well not for me as they stayed in the middle of the salt marsh, too distant!!!
Next to Brancaster Staithe harbour before high tide - a close Herring Gull was just worth firing the camera up for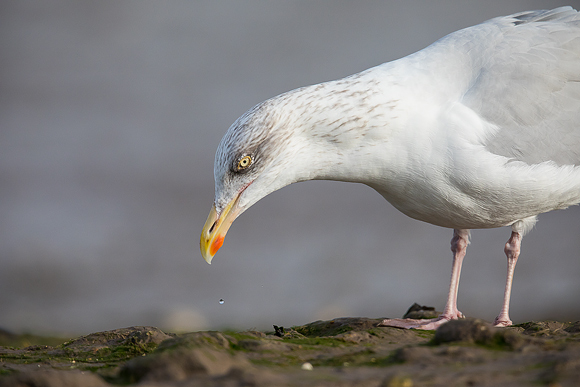 with the usual Turnstone being co-operative.
Then on to Titchwell RSPB. Last time I was there, the water level on the freshmarsh was too low - this time much too high. Seems they just cannot get it right.
On the salt water marsh, I caught a Little Grebe having a flyby - rather unusual as they normally dive when a human appears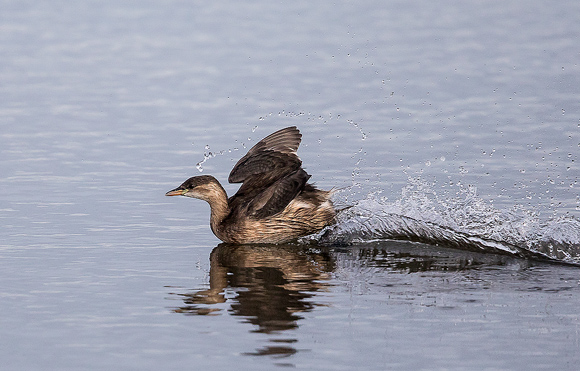 and then to the beach where I arrived about an hour before high tide. The suprise was hundreds of assorted gulls, mainly Herring Gulls feeding in the surf, quite a spectacle that is difficult to do justice to without video.
There were also over a hundred of my favourite photographic subject, Sanderling, buzzing up and down the tide line, running like Olympic sprinters
suddenly stopping to feed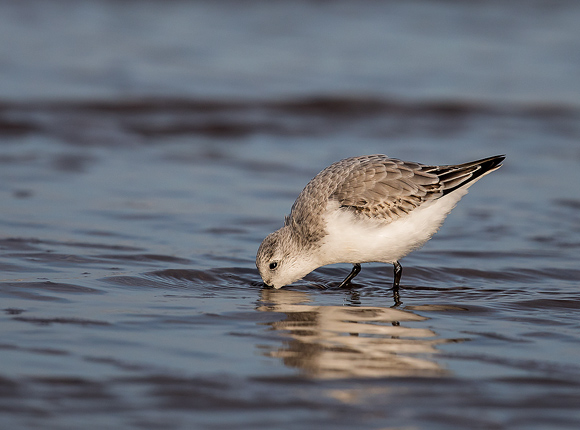 and also flying up and down the beach.
I have loads of photos of this species but just could not resist taking more.
Further up the beach, a flock of preening Dunlin allowed a close approach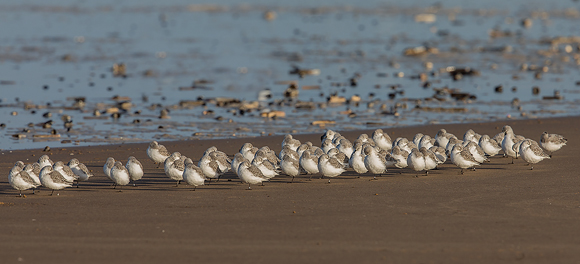 With the light fading, I left the beach and took a few shots of a Black-tailed Godwit in the evening light.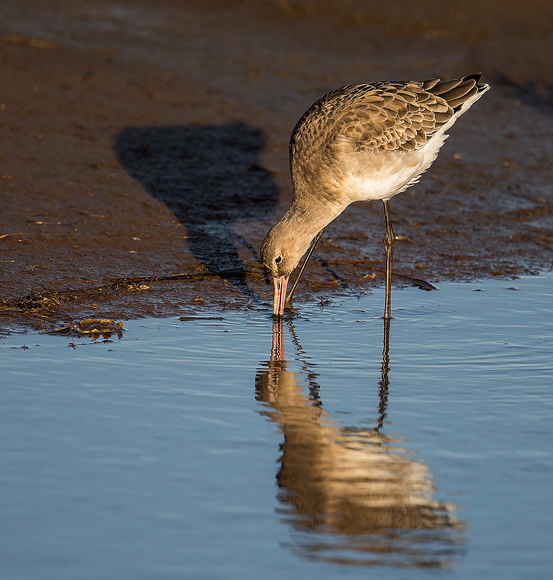 .
And then the suprise of the day, just before the car park, perched on the back of a bench was a Jay. Very dark (ISO 3600 to those interested) and it stayed for a couple of minutes or so allowing some shots - very unusual as they are normally very flighty.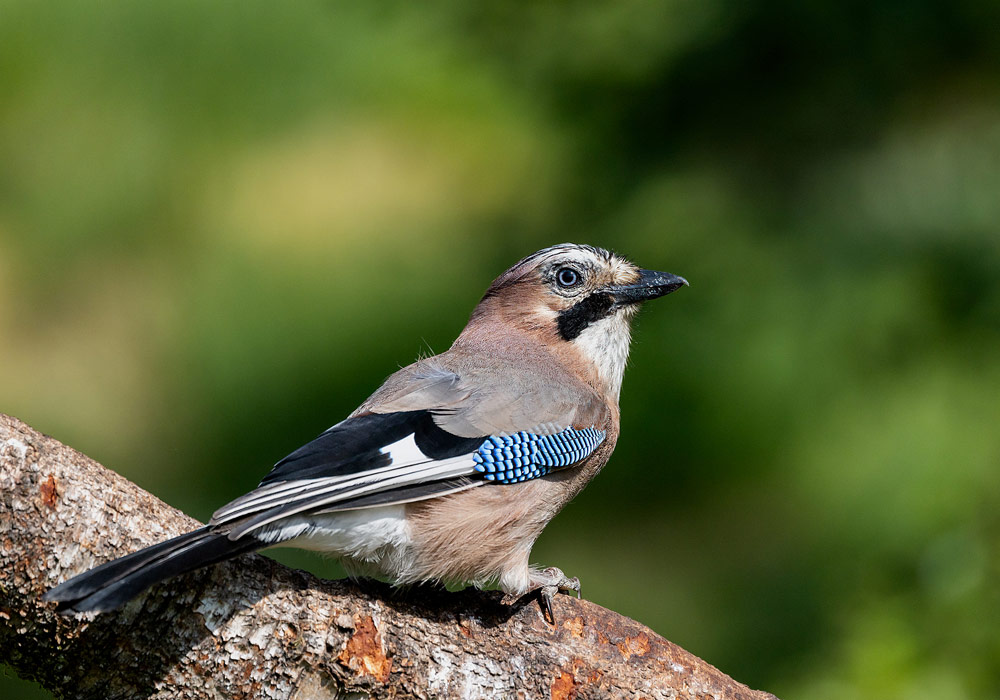 So, to sum up, weather good for photography but a real shortage of interesting subjects. Let's hope it improves.