Birdguides is one of the main national bird news organisations in the UK. As well as bird news, they have a facility to upload bird photos for members to see. Just lately, I have submitted few photos but decided to upload this image, due to it's rarity value.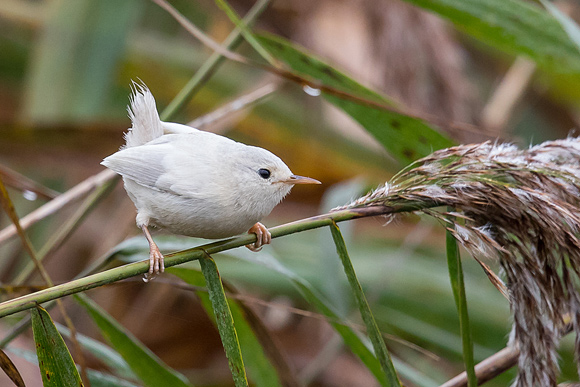 This is leucistic, not albino and I had never seen one, or heard of one for that matter so it was very unusual. It was taken at Lakenheath Fen RSPB Suffolk.
It received a few nice comments but I was totally surprised to find that it had been picked out as Photo of the Week from several hundred other submissions. An excellent start to the day.
It makes up for all the days of turning out with very little to show for the effort.